Newport's Coffee Shops
Welcome to Newport, KY, our charming riverfront city known for its rich history, picturesque views of the Ohio River, and vibrant culture. With so much to see and do, it's likely that anyone visiting Newport will need an extra boost of energy at some point during their stay. Enter the bustling Newport, KY coffee scene, where each cafe offers a unique experience that captures the essence of this eclectic city. From artisanal coffee blends, to homemade pastries, and local dairy products, visitors will have no trouble finding their caffeine fix among these favorite coffee shops in Newport, KY. 
Carabello Coffee Company - East 9th St. 
After getting started in a garage in 2009, Carabello Coffee Company has continued to grow into the local favorite that it is today. This cozy and inviting cafe offers fair trade, organic, and farm direct coffee beans. Open 7 days a week, Carabello has plenty of indoor and outdoor seating for those looking to grab a spot and stay a while. You will catch tons of locals taking advantage of the space for studying and coworking sessions. For a positively unique encounter, reserve a seat at The Analog Coffee Bar, a true chef's table event for coffee lovers. Guests are invited to enjoy coffee in a way they likely have not before, removing all the barriers between them and the baristas and turning the process into almost a craft cocktail experience. Looking to sharpen your own coffee-making skills? Sign up for one of their coffee classes and learn the art of lattes, coffee mocktails, and home brewing. 
The Little Spoon Bakery & Cafe - Newport on the Levee
The Little Spoon Bakery & Cafe is a hidden gem located inside The Gallery at Newport on the Levee, and it's definitely worth the visit. Open seven days a week, and later than many of the coffee shops in the area (until 9 PM during the week and 10 PM on Fridays and Saturdays), this bright bistro is the perfect place to fuel up before your head on your adventure, or recharge after a long day of exploring. They offer a full espresso bar, seasonal rotating drinks, and incredible house-made pastries, donuts, macrons, and more. While they have plenty of indoor seating available, with so much to do and see on the Levee, you might want to take your latte to-go and take a stroll. Sip your coffee while you browse Trade—a unique retail space featuring local pop up shops, makers, and crafts. Or head downstairs to Rotolo for some bowling and bocce ball. The Little Spoon Bakery also offers custom baked goods, so if you're coming to town for a special event consider ordering ahead of time to make your experience extra special.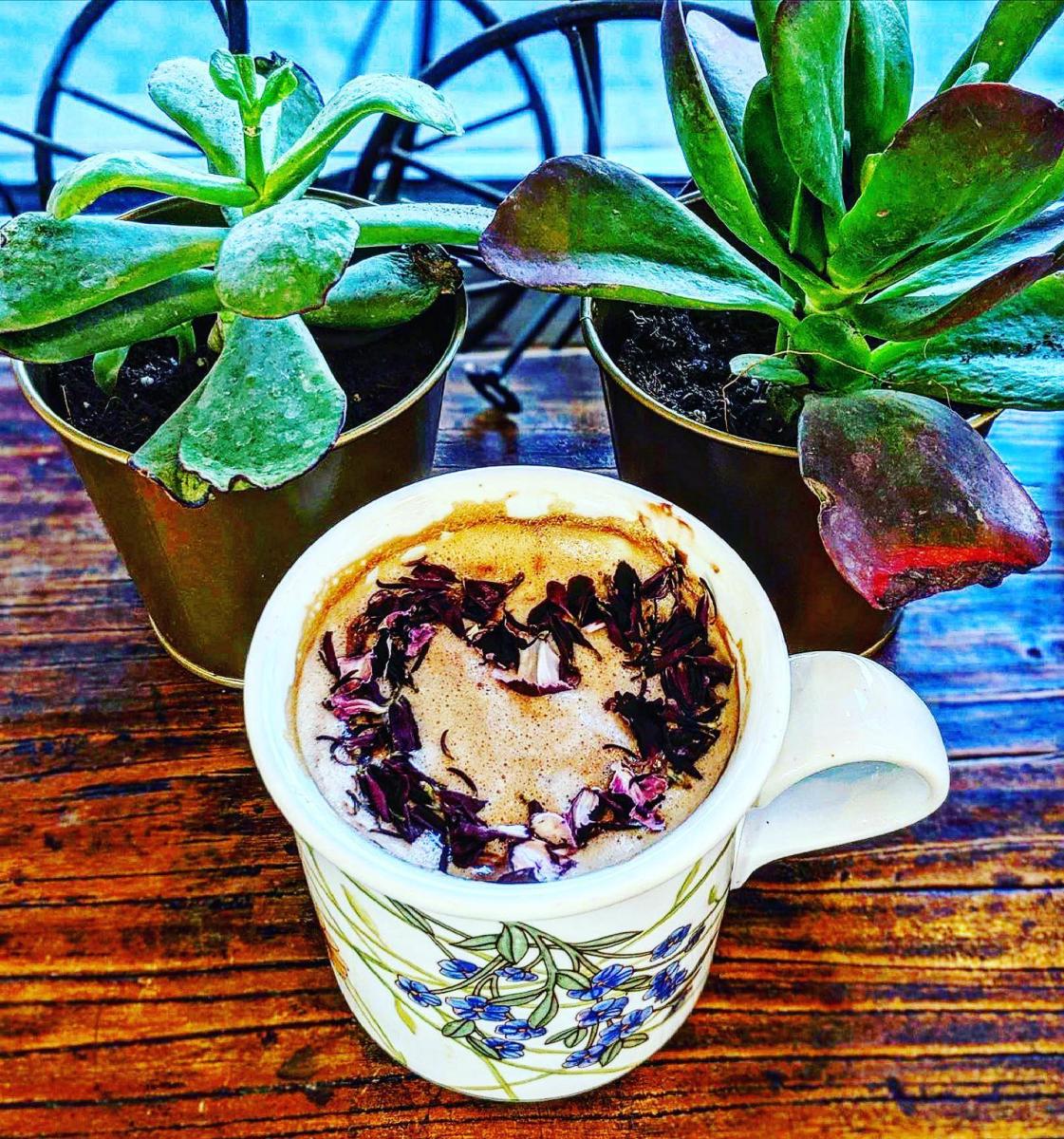 Roebling Books & Coffee Newport - Overton St. 
Roebling Books & Coffee Newport is the latest addition to the Newport coffee scene, and it's quickly making a name for itself as the go-to spot for coffee lovers and bookworms alike. Located in the charming Mansion Hill district, just a few blocks from the bustling Monmouth St. business district, Roebling Books & Coffee has become a beloved local watering hole, thanks to its welcoming atmosphere and community-driven ethos. With a full coffee menu that includes rotating specials and even a bottomless option for those days you need an extra kick, this intimate spot with plenty of natural light has everything you need to fuel up and get comfortable.During the warmer months, the lovely patio area is the perfect place to soak up the sun and admire the beauty of Newport. Be sure to check the Roebling Books & Coffee website to see upcoming events like book readings and poetry nights. 
Collective Espresso - W 10th St. 
After a decade of success in Cincinnati, Collective Espresso has expanded across the river to Newport, KY. Coffee connoisseurs can appreciate the care and craft placed in every cup at this local favorite. From bold espressos to richly brewed teas, Collective Espresso takes pride in every interaction they have with their customers. They are mindful of guests with dietary restrictions and are sure to offer plenty of dairy-free creamer options, as well as vegan and gluten free treats. The inside of their shop is bathed with natural light, creating a warm and inviting atmosphere, and on sunny days the patio is a perfect place to post up. For a unique and refreshing drink, don't miss the chance to try the espresso lemonade—it may sound like an unusual combination but it's the perfect blend of sweet and tart, with a hunt of caffeine to keep you going. 
Avenue Brew - Fairfield Ave.
Start your day off right with a homestyle breakfast and delicious cup of coffee at Avenue Brew, a family owned and operated coffee shop located in Newport's charming neighboring city of Bellevue, KY. Open daily from 7 AM - 2 PM. Avenue Brew has been a beloved staple in the community for years offering unique coffee drinks named after local streets and friendly regulars. The shop's eclectic decor is just as inviting as the menu, with plenty of indoor seating and a small patio perfect for savoring your coffee on sunny days. After enjoying your breakfast and coffee, take a stroll through Bellevue's charming shops and boutiques.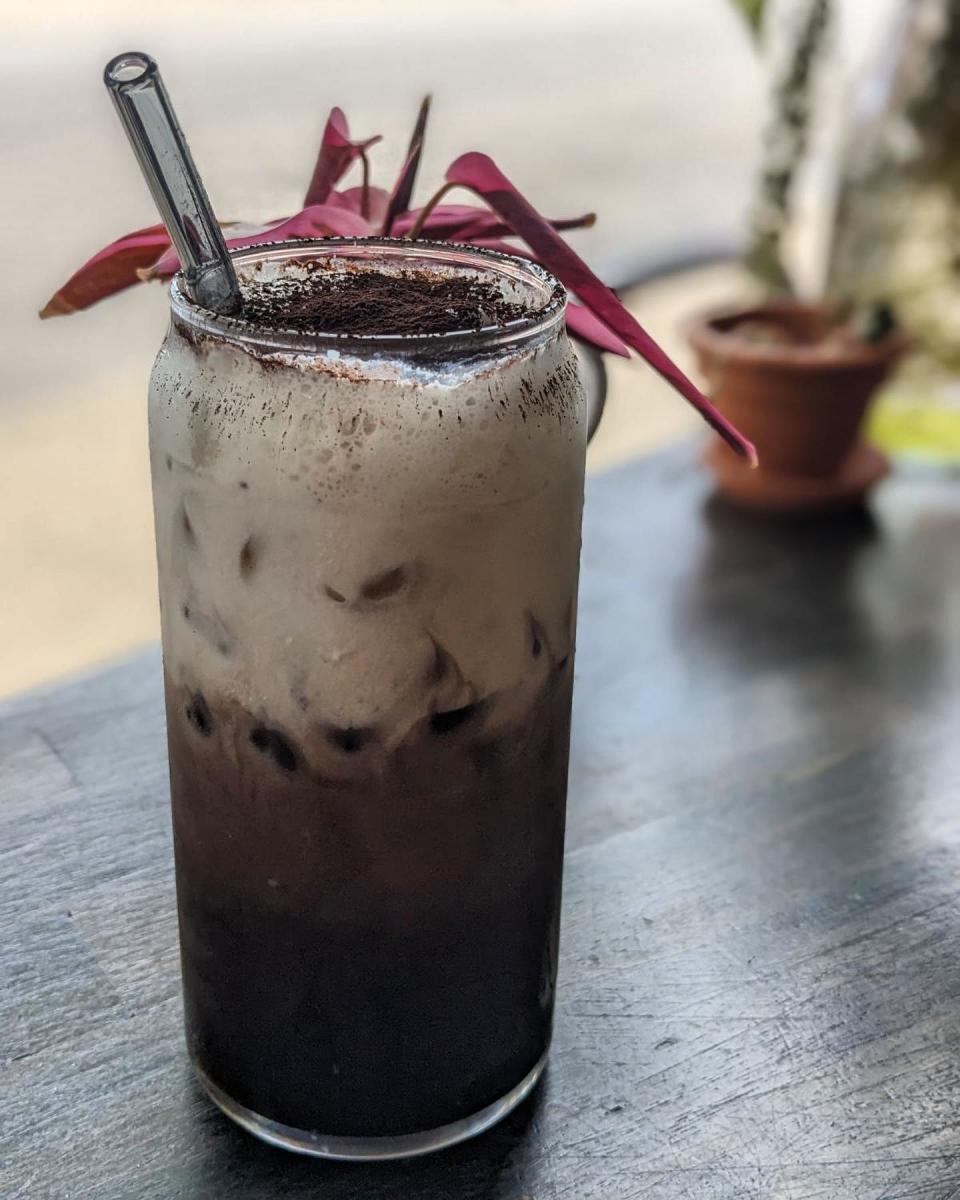 Trailhead Coffee - Monmouth St. 
Bicyclists and coffee lovers unite at this Newport coffee shop located inside of Reser Bicycle Outfitters. What started as just a unique customer experience within Reser Bicycle Outfitters has since grown into a full-service coffee bar. Serving local Deeper Roots coffee, Trailhead Coffee is a great stop before, during, or after a bike ride around town. They take pride in their products, sourcing locally as often as possible. Their dairy products come from Swallow Hill Jersey Farm in Jamestown, OH, and snacks come from local vendors across the tristate area. Try one of Marty's authentic Belgian waffles from Alexandria, KY, or a scone from Allez Bakery. Located in the bustling business district on Monmouth St., Trailhead Coffee is the perfect afternoon snack spot!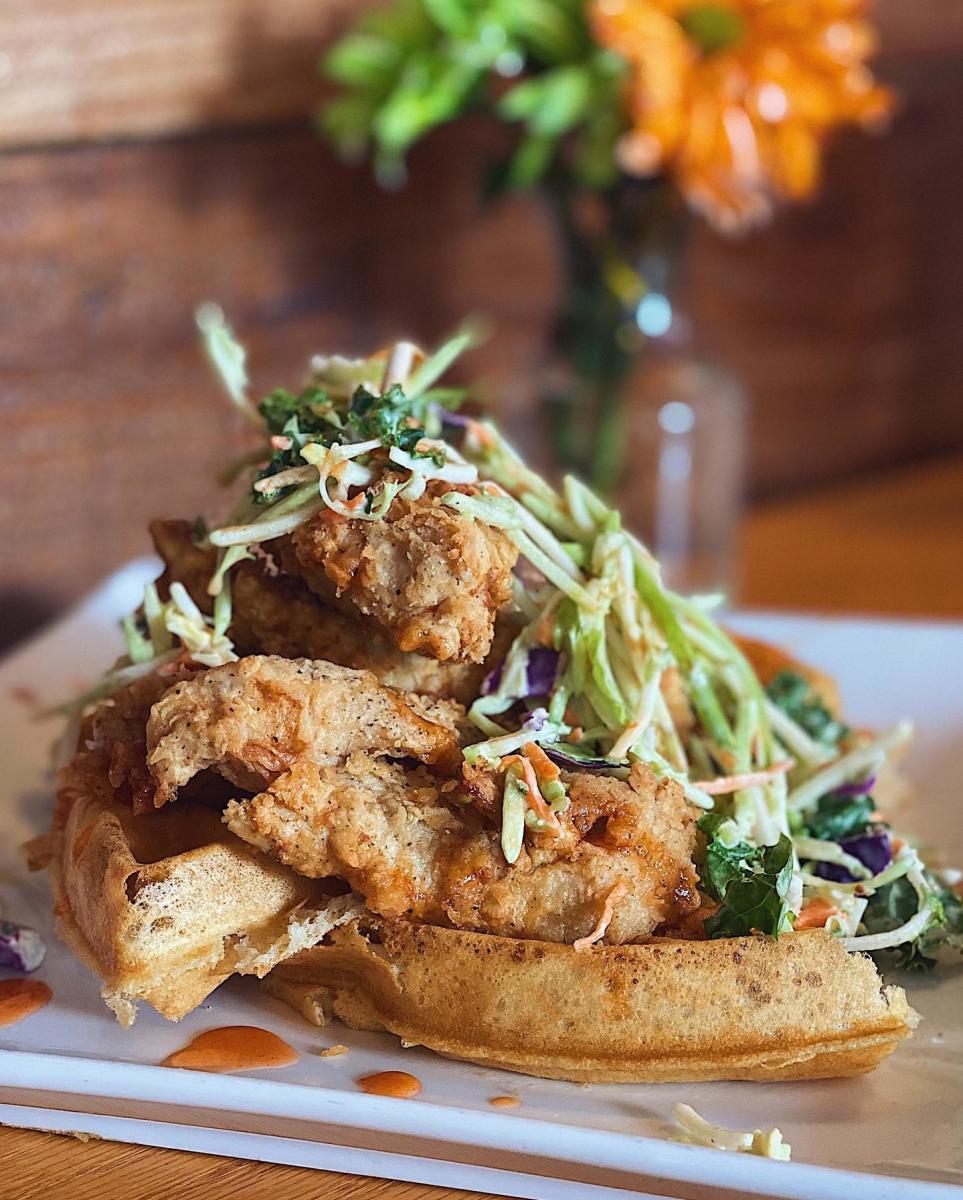 Press on Monmouth - Monmouth St. 
Press on Monmouth is more than just a coffee shop! Not only do they offer delicious coffee and espresso drinks, but they also specialize in gourmet pressed sandwiches and soups that are sure to satisfy your morning brunch cravings. Open every day from 8 AM - 3 PM, this centrally located cafe is the perfect spot to start your day or grab a midday pick-me-up. In addition to their coffee and food menu, Press also boasts a selection of specialty cocktails and draft beers. If you're feeling a little spicy, try to bourbon cream spiked latte. It's the perfect blend of sweet and boozy that's sure to put a pep in your step. This local favorite often has a line out the door on weekends, so be sure to give yourself ample time when visiting! 
Newberry Bros. Coffee - Washington Ave. 
Newberry Bros. Coffee is an incredibly popular spot for locals and visitors alike in Newport, KY. Open only on Saturdays and Sundays from 6 PM - 11 PM, it's worth making the trip to experience the magic. If you have never encountered true fresh-roasted coffee, you are in for a treat. Newberry Bros. Coffee roasts their beans in house, right in front of you. As soon as you walk in, the aroma will tickle your nose, tempting you to order one of their expertly crafted brews. If you happen to be visiting on the third Sunday of the month, you have the chance to experience Sunday Funday at Newberry Bros.—a popular carry-out breakfast option that has locals lining up out the door every month. Bourbon lovers are also in luck because Newberry Bros. Coffee is also home to the Prohibition Bourbon Bar, which boasts the world's largest collection of bourbon and rye whiskey. While they do accept walk-ins, reservations are recommended if you want to guarantee seating for your group. 
Fort Thomas Coffee - Highland Ave. 
Fort Thomas Coffee's new location feels like a luxury hotel lobby. Their full-service coffee bar takes pride in providing the best cup of coffee in town and doing so with a smile. They are a family-friendly location, with a special play area for kids and ample seating for their adults. FTC serves both Deeper Roots Coffee and Seven Hills Coffee, and offers a wide variety of pastries, breakfast sandwiches, snacks, and appetizers. Perfect for travelers in town for business, Fort Thomas Coffee has private rooms available to rent for meetings that all come with complimentary drip coffee, a trail mix bar, white boards, and presentation TVs. If you stop by in the evening, you'll have the option to order beer, wine, or cocktails from the full-service bar attached to the coffee counter. 
We hope you enjoy and these great suggestions as much as we do. Looking for even more coffee shops as you explore Northern Kentucky? Be sure to check out our recommendations in Caffeinated Charm: Exploring the Best Coffee Shops in Covington, KY and Sip, Shop, and Explore: A Guide to Florence, Kentucky's Best Coffee Shops. For a full listing of all of the amazing, local coffee shops in Northern Kentucky, click here!