Traditionally, Valentine's Day is reserved to shower your significant other with love, but don't forget about the kids in your life!  Even if you don't have kids of your own, there's so much to do this weekend in Northern Kentucky and Cincinnati that you'll want to grab your nieces and nephews or some family friends and make the most of the long weekend to celebrate Valentine's Day!  Our top family-friendly picks for the long President's Day weekend are below: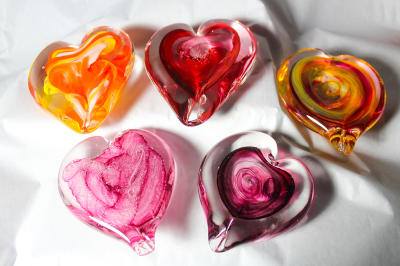 Create your own heart-shaped paperweight
With the help of professional glassblowers, you will sculpt hot, molten glass into heart-shaped paperweights with the option to add name etching.  This one is for kids ages 5 and up, so if your crew falls into that category, it's definitely a unique experience!  Classes are scheduled in 30-minute increments until February 28.  More info.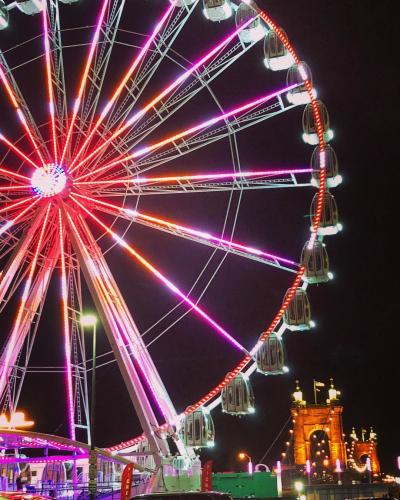 The Banks:  Skystar Wheel and Carol Ann's Carousel
The Skystar Wheel at The Banks is sure to make any visitor or local fall in love with the skyline views.  If heights aren't your thing or you want to add an extra layer of amusement, be sure to also check out Carol Ann's Carousel.  Even more, Moerlein Lager House is offering everyone who purchases lunch or dinner Feb. 14-16 a free carousel ride!  Depending on the weather, take a stroll through Smale Riverfront Park and let the kids swing as they watch boats go by.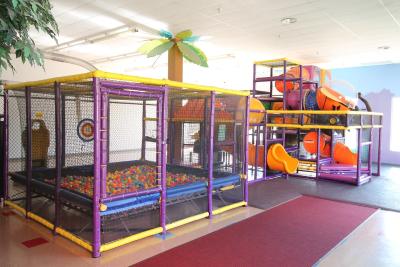 Totter's Otterville Valentine's Day Celebration
On Feb. 14 the cafe at Totter's Otterville will be turned into Tony's Restaurant serving special treats like heart-shaped pizzas and spaghetti, inspired by the Disney classic Lady & the Tramp!  Photo ops, cute crafts throughout the day and of course Lady & the Tramp playing on the big screen. Now that's Amore!  More info.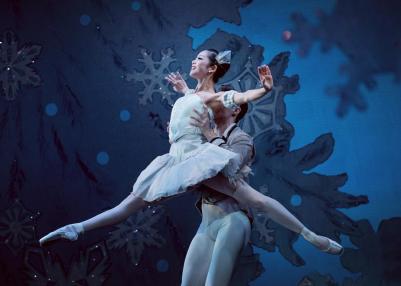 Sleeping Beauty at the Cincinnati Ballet Feb. 15-17
I don't know a little girl (or boy) who wouldn't love to see this fairy-tale classic played out in a ballet.  What a fun way to celebrate love!  More info.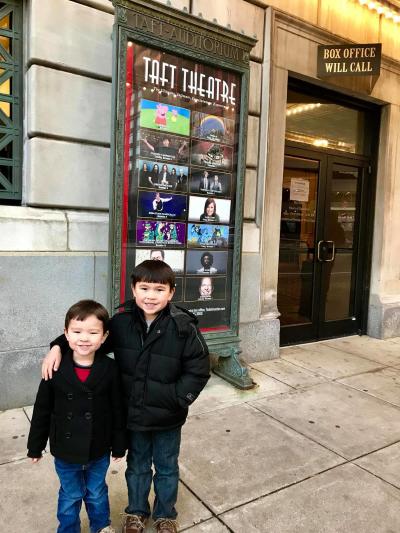 The Children's Theatre of Cincinnati presents The Jungle Book Feb. 16 & 17, 22-24
If Sleeping Beauty at the Ballet sounds cool, but you're afraid the men (or boys) in your life need something a little more masculine, check out The Children's Theatre's production of The Jungle Book.  More info.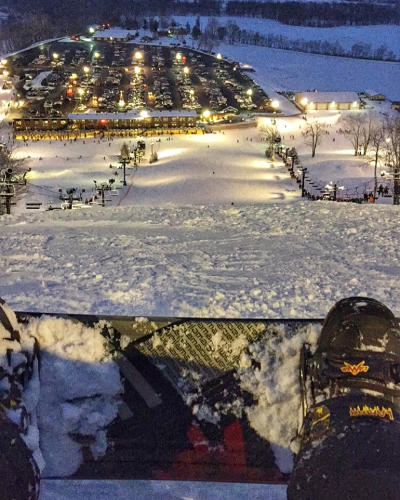 Skiing, Snowboarding, and Tubing at Perfect North Slopes
What better time to take the kids skiing, boarding, or tubing than when they have a long weekend with a day off school on Monday?  To expand the fun, Perfect North Slopes is hosting a rail jam on Feb. 16, so the kids can watch the twists and tricks of the competition after a day full of their own skiing and tubing.  Perfect North is also open on Monday for President's Day.  More info.

Winter Family Days at Newport Aquarium
If you've been waiting for a deal to take the kids to Newport Aquarium, here it is!  Until Feb. 28, bring a child for free with each paying adult.  Don't miss their newest exhibit, Jim Henson's Splash and Bubbles Reeftown Adventure, where kids can climb and play their way through Coral Cove and color their own fishy friends and bring them to life in the animated world of Splash and Bubbles.  It's sure to bring smiles to everyone's faces!  While you're at the Levee, be sure to also check out the state's largest outdoor ice skating rink--another great family-friendly adventure!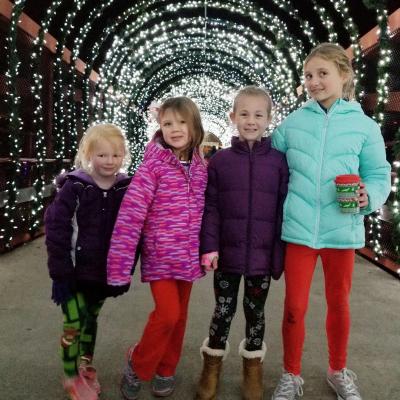 Penguin Days at Cincinnati Zoo
Again, if you're waiting for a deal to visit the Cincinnati Zoo, the time is now!  Enjoy half-priced admission to the zoo until March 8 and join in a penguin parade Fridays through Mondays.  More info.