Unique Shopping Experience in the Cincinnati and Northern Kentucky Region
Only in Northern Kentucky will you find a magic shop, a circus-themed brewery, and a taco joint on the same block. Follow this series to learn more about the hidden treasures found Only in NKY.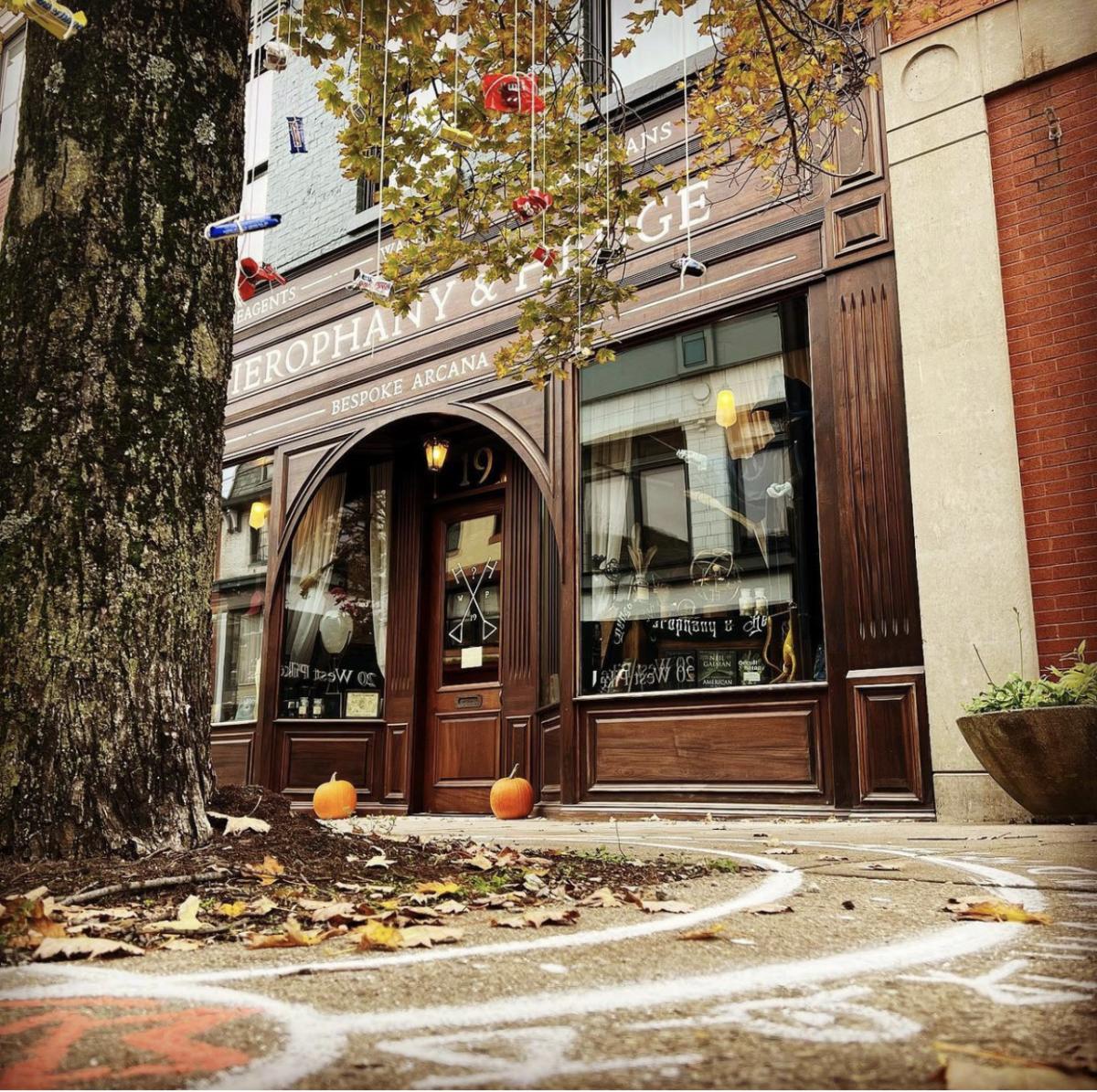 When was the last time you truly believed in magic? Maybe it was a live performance that filled you with warmth and wonder. Maybe it was staring at a beautiful landscape. Maybe it was the time you found a twenty dollar bill left in your coat pocket from last winter. Whatever the case, that feeling of something being genuinely magical is hard to describe. It's even harder to recreate on your own. But hidden right here in Northern Kentucky is an enchanting refuge that dares its visitors to create their own magic and carry it with them always. Hierophany & Hedge is a spellbinding shop ensconced on West Pike St. in Covington, KY, ready to welcome guests of all creeds and backgrounds with open arms. 
Magical Beginnings
Covington, like many towns in the Ohio River Valley, saw a huge economic boom during the 1860s and 70s. An era referred to as the Gilded Age—which already sounds mystical—helped turn Northern Kentucky and Cincinnati into the sprawling metropolitan area it is today. During that time, the building that now houses Hierophany & Hedge was erected and served as a dry goods retail complex. Since then, it has been home to many tenants, "from cobblers to number runners."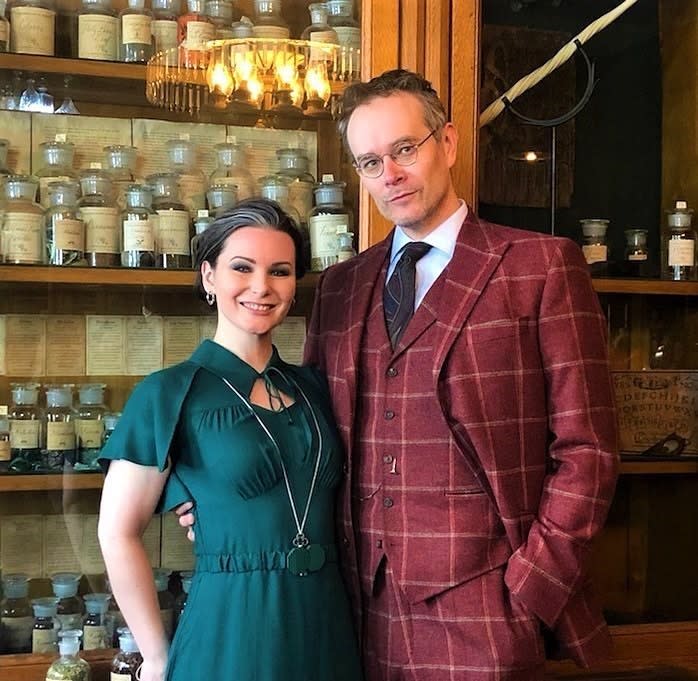 When owners Augur and Coil took over in 2017, they began the meticulous task of transforming the spot into the enigmatic emporium that now stands. "The world needs a magic shop," they explain. "We traveled the world looking for the one that lived in our heads. In the process, we found wonderful places and made many friends and contacts; but we couldn't find the place that lurked at the edge of our dreams. We recklessly decided that we'd make it ourselves."
The shop's exterior is as breathtaking and enchanted as the wares within. The dark wooden storefront commands attention among the brick neighbors on either side. Inside is awash in gothic charm that transports guests through time. 
"We did our best to honor the period, using materials and fixtures salvaged from now long-lost nineteenth and early twentieth-century structures. While everything inside Hierophany & Hedge is new to the building, most of it, from the reclaimed chestnut floors to the rewired oil lamps, still predates our oldest human customers."
A Glimpse Inside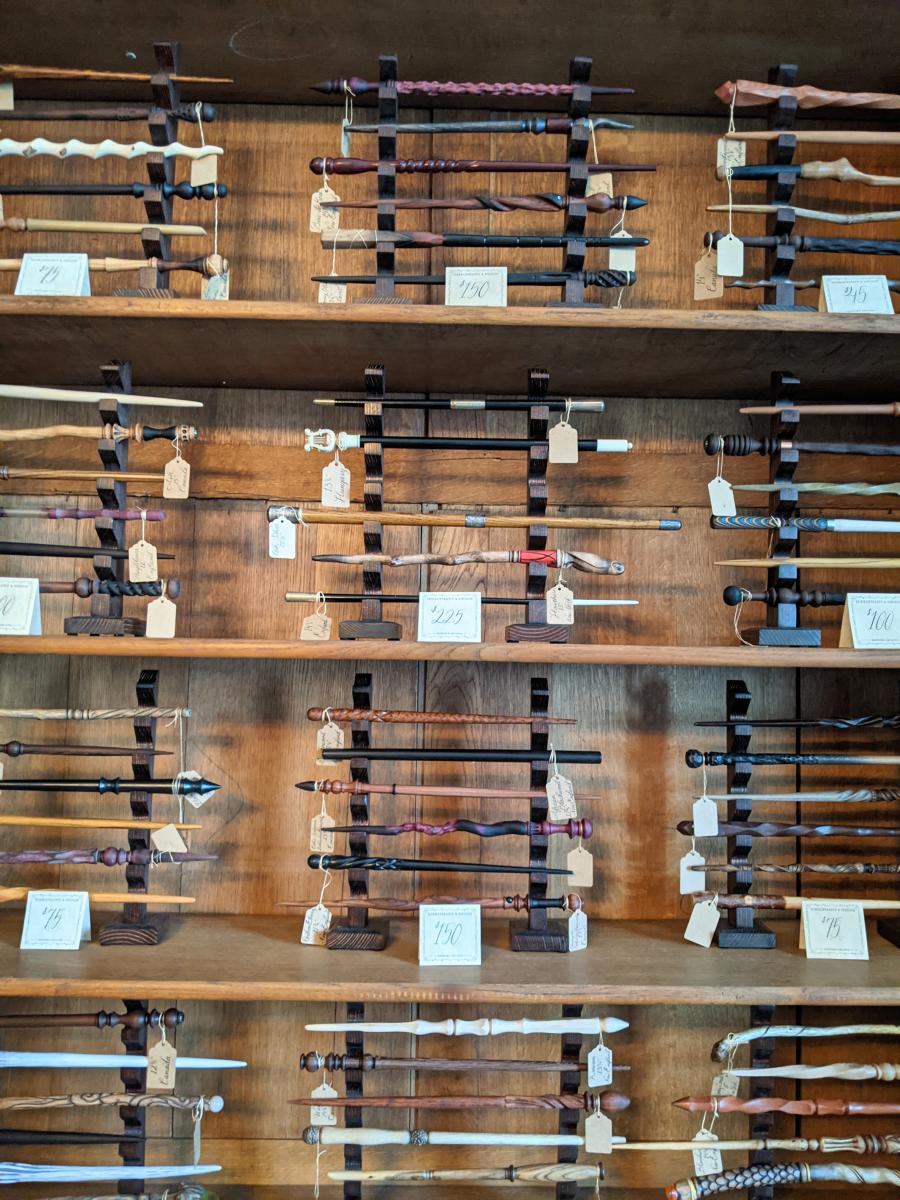 Once you cross the threshold at Hierophany & Hedge, you will be greeted by an impeccably dressed shopkeeper ready to help you find the magical items you need, including those you've never heard of. 
"Our goal is to provide people with everything that they might need to do magic." Walls of hand-crafted wands, cauldrons full of smudge sticks, and jars of herbs await, ready to be claimed by their new and rightful companions. Visitors can find everything they would expect from a typical metaphysical shop, but the longer one browses, the more unusual the offerings become.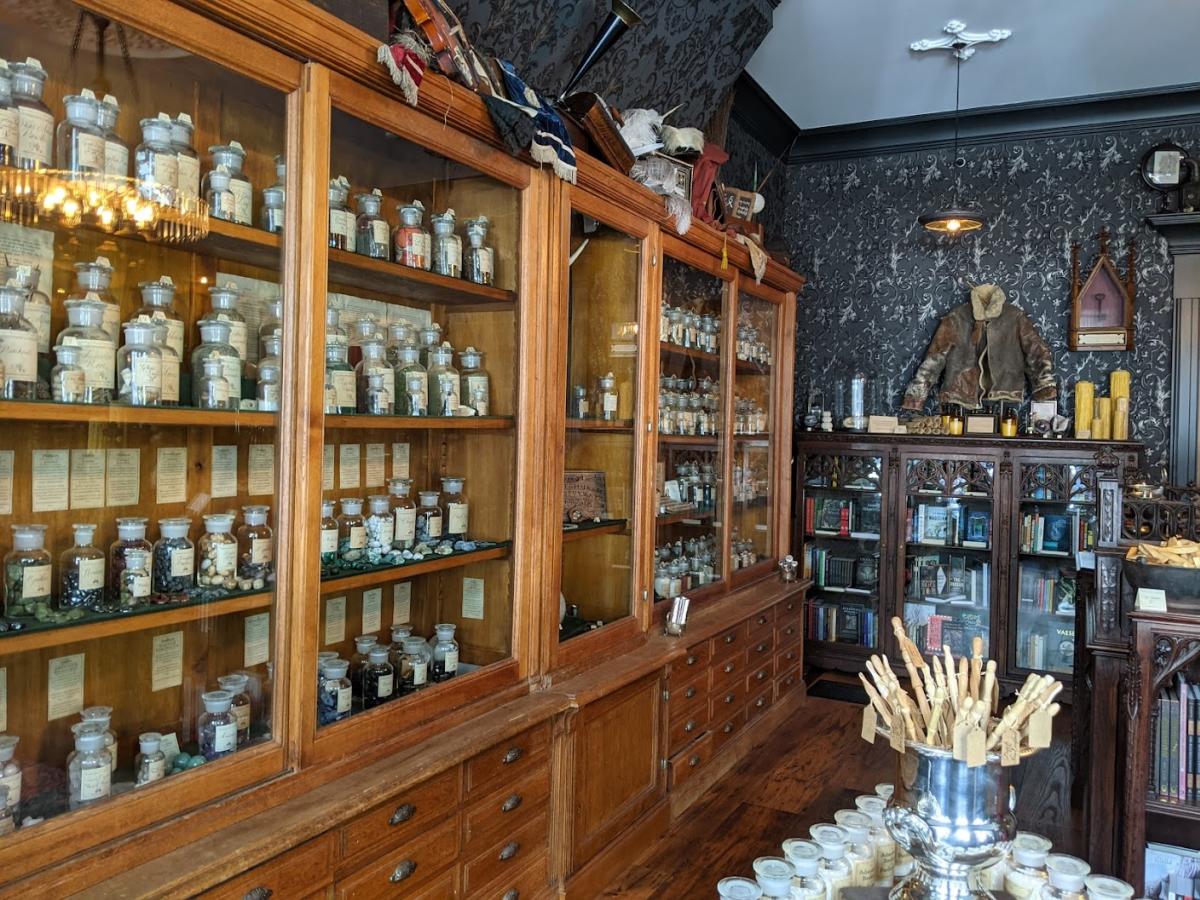 "We have a glass jar full of silver early twentieth-century dimes with the head of the Roman deity, Mercury. We have Luristan bronzes from three thousand years ago and resins collected from tiny Mediterranean islands. And those are just the things for sale. We also have many items from our personal collection on display for people to regard."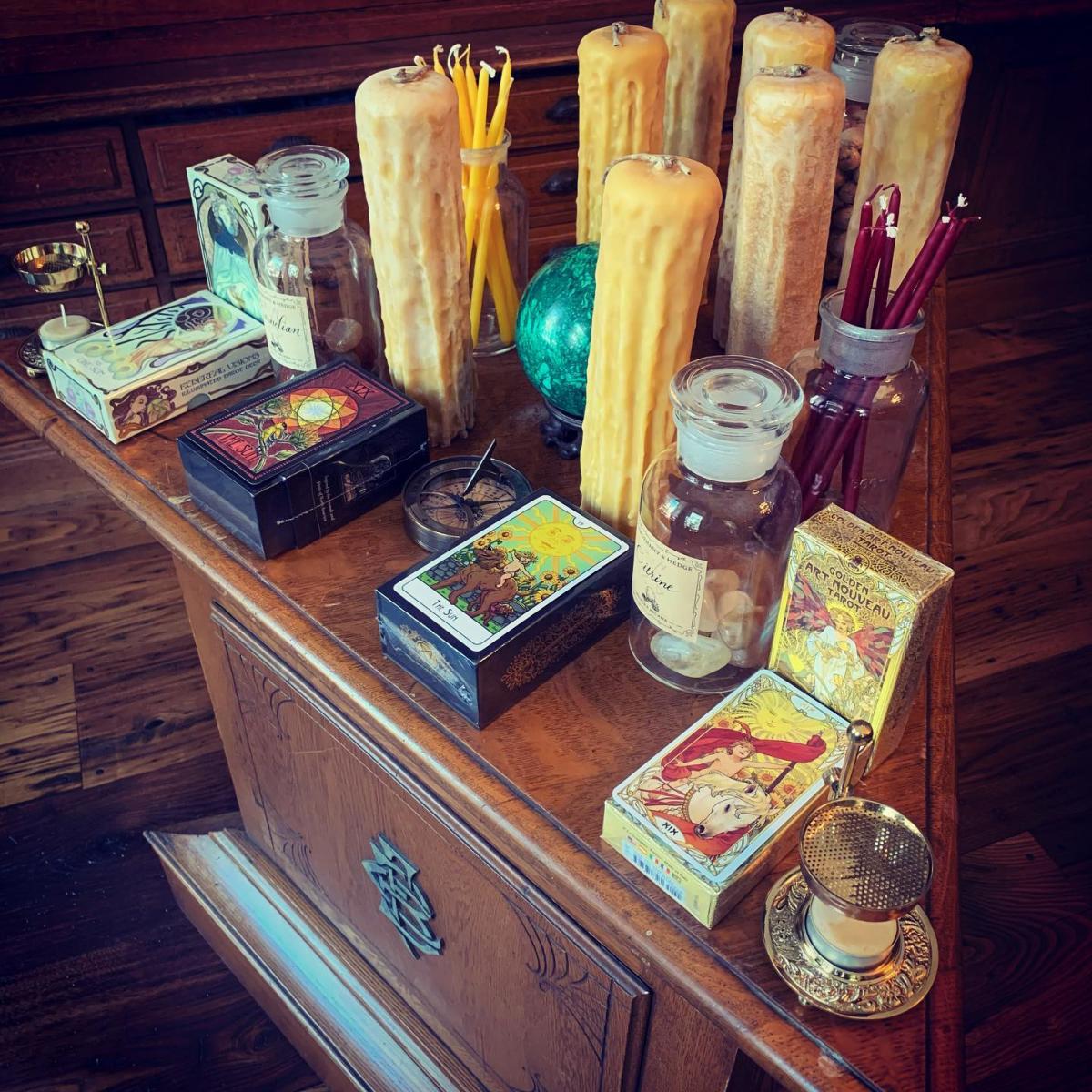 Augur and Coil encourage their visitors to interact with the items in their shop. Smell the locally-poured candles. Shuffle the unwrapped tarot decks to see which one you connect with. Feel the weight of the hand-carved wands. Ask how one might use the powdered wooly mammoth tusk. There is no end to the mysteries that live within these well-curated walls.
"Ultimately, the whole point of Hierophany & Hedge is to encourage people to bring wonder into their lives." So whether you've been practicing magic for ages, are interested in dipping your toes into the supernatural, or are just curious about what lies behind that gorgeous wooden facade, Hierophany & Hedge is a must-visit. As with many good things in life, the shop's hours can be unpredictable. Be sure to visit their website to find out when the doors will open next. 
Are you looking for more unique spots in the Cincinnati and Northern Kentucky Region? Please read our article, Only In NKY: The Purple People Bridge.