Northern Kentucky's Vent Haven Museum
A museum dedicated to the art of ventriloquism? Only in Northern Kentucky. Literally—it's the only one in the world. Follow this series to learn more about the hidden treasures found only in NKY.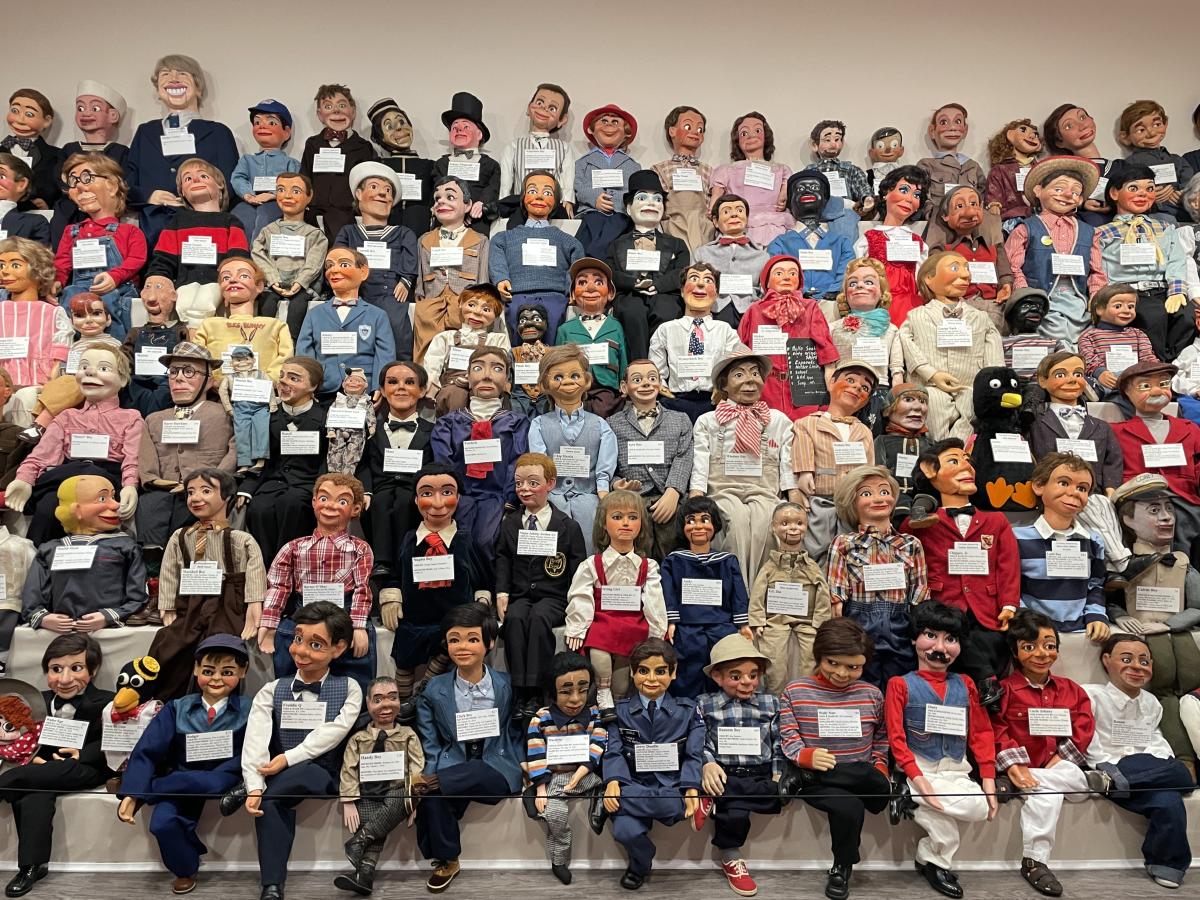 The world's only ventriloquism museum sits on an unassuming residential street in Fort Mitchell, KY. The Vent Haven Museum lives up to its name—a safe place for retired ventriloquist dummies and anyone who has ever been impressed by puppetry, craftsmanship, or the art of throwing voices. There certainly must be enough of us out there because three ventriloquists have already won America's Got Talent since the launch of the show, and hundreds of people visit Northern Kentucky every year to catch a glimpse of the rows upon rows of dummies on display at this one-of-a-kind collection. 
It All Started In The Garage
The American garage is a symbol of creativity and innovation. Walt Disney launched his studio from his uncle's garage. Harold Matson and Ruth & Elliot Handler started the Mattel toy company in a Southern California garage in 1945. And William Shakespeare Berger, founder of the Vent Haven Museum, began housing his prized ventriloquist dummies in his garage after the collection outgrew his family's dining room. 
Berger wasn't a ventriloquist himself. He did dabble a bit at first, purchasing a dummy during a trip to New York City in 1910. He named it Tommy Bolony and spent a few years learning the art. By the 1930s, Berger realized his true calling wasn't performing but rather collecting. Over the next 42 years in his Fort Mitchell home, he amassed more than 500 ventriloquist dummies—carefully documenting the stories behind each and maintaining extensive correspondence with the original owners.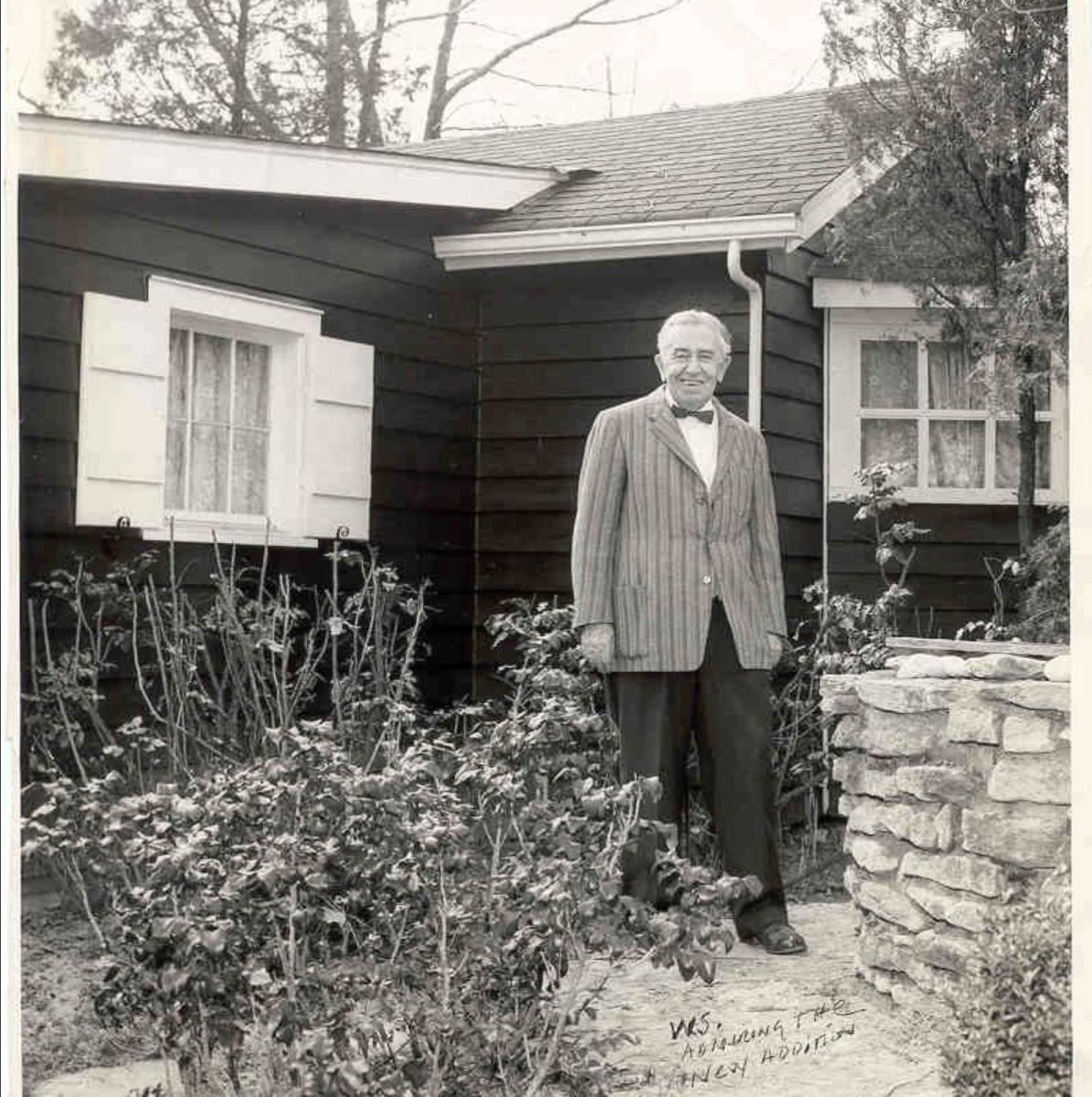 The collection grew so large that Berger eventually had to erect a second building to house his assembly. The garage and the second building served as Vent Haven Museum's home for many years. Now, in 2023, the gallery has a brand-new building at 33 W Maple Ave., funded by the donations of a community that cares. Inside, visitors will find more than 1,100 dummies as well as the posters, playbills, memorabilia, and recordings that accompany them. 
What To Expect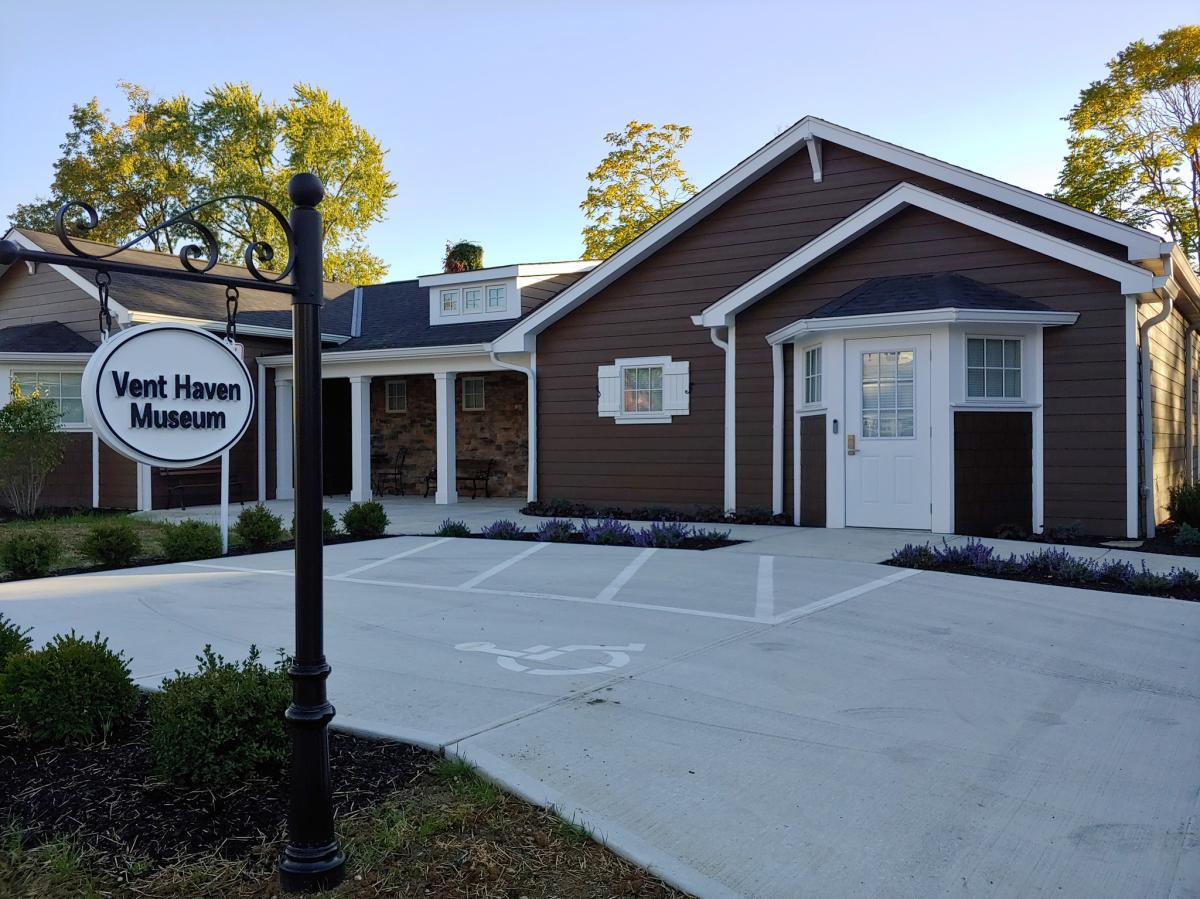 The new building is gorgeous. It meshes with the scenery of the surrounding homes, and you would never expect such a rare piece of history to be captured inside. One of the coolest parts about the new place is its proximity to the original museum buildings—they're literally in the backyard. In fact, W. S. Berger's original home stands directly next door, and one of the perks of being the museum's curator is living in the house. With that sort of dedication, you can expect incredibly knowledgeable and passionate staff every time you visit Vent Haven.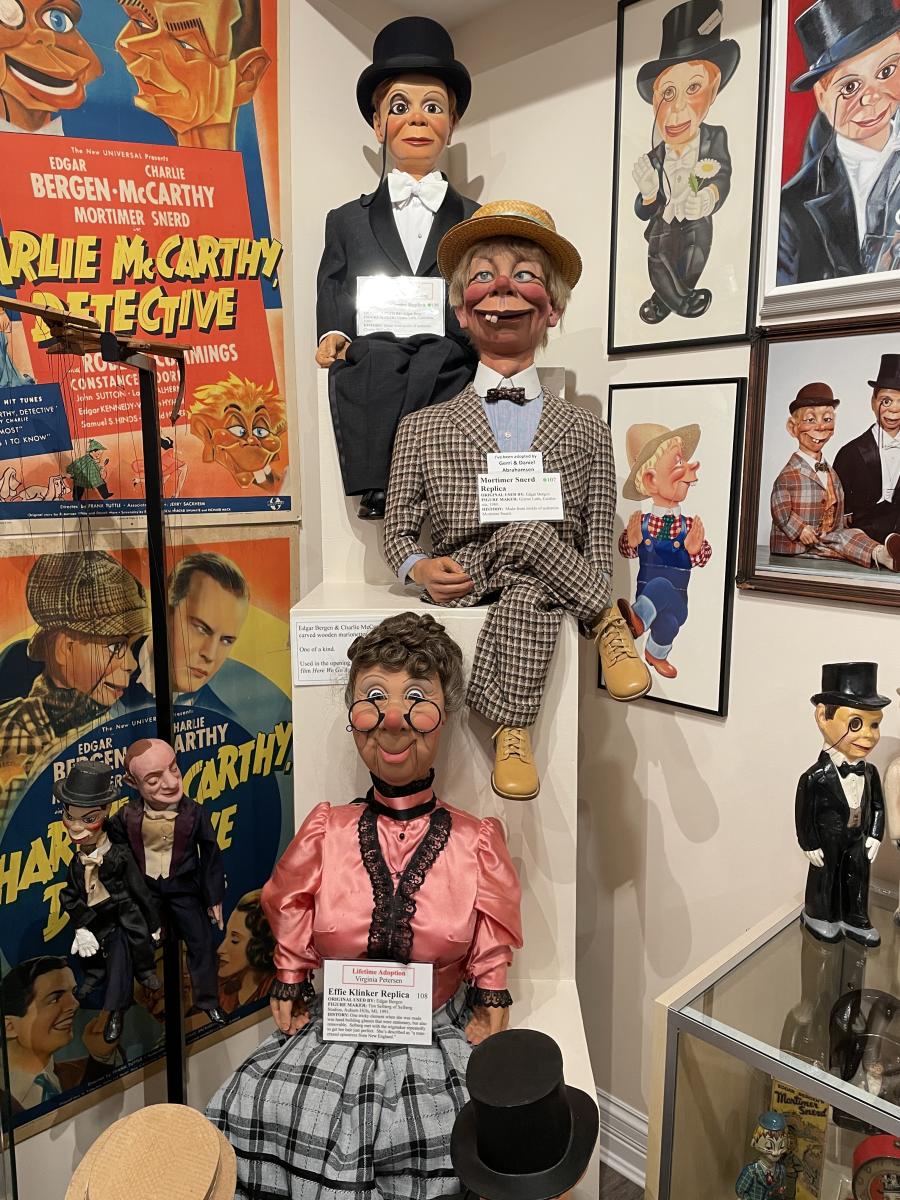 The current curator, Lisa Sweasy, guided my tour of the grounds. She is an encyclopedia of knowledge with so many incredible stories to share about the collection. I'm fairly certain she had a story for every single dummy on display—and there were HUNDREDS of them. When you visit, be sure to ask about vaudeville and ventriloquist star Lydia Dreams, whose act had so many levels of misdirection that even the press played along to keep the secrets safe. Or ask her about Walt Disney's impact on ventriloquism and the rise of Mortimer Snerd's fame.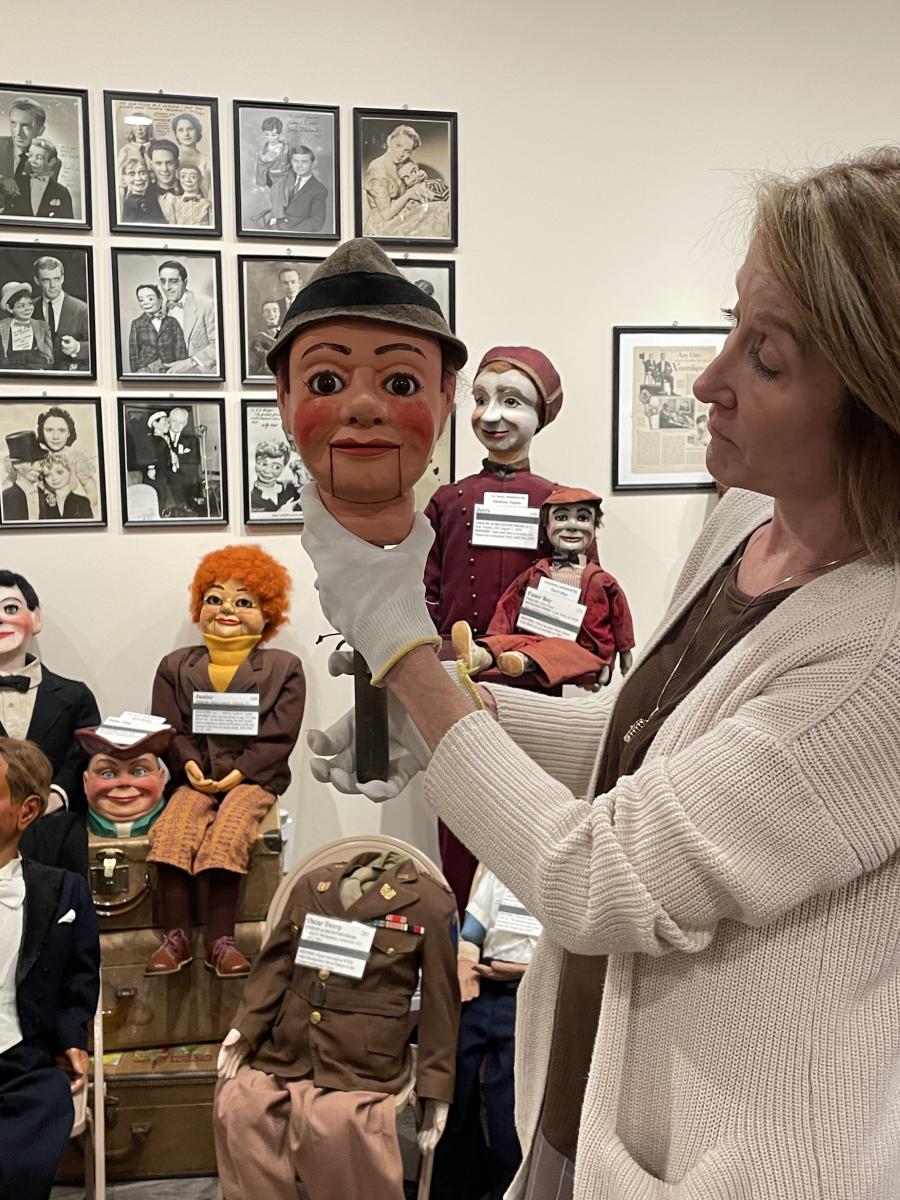 Your tour leader will be happy to chat and show off the inner workings and mechanics of these simple machines, but they will not speak for any of the dummies on display—no one will, and that is by design. If you walked into the Rock & Roll Hall of Fame and someone was tinkering around on Jimi Hendrix's prized guitar, it wouldn't feel right. The same goes for the retired figures inside Vent Haven. Each one has a voice and a personality, and the museum intends not to take that away. 
You also will not see any (deliberately) creepy displays or shoutouts to any of Hollywood's killer doll movies. That isn't the point. The museum's mission is to celebrate this cornerstone of entertainment history and performance art. It is to wow visitors who may have never been exposed to the craft and to bring a sense of nostalgia to those who remember when ventriloquism was everywhere. The rows upon rows of puppets are well-lit, clean, and honestly feel very inviting—even if a dash of uncanny valley lurks in their eyes. It's also worth noting that Vent Haven is now ADA-accessible in its new building and ready to welcome guests from all backgrounds.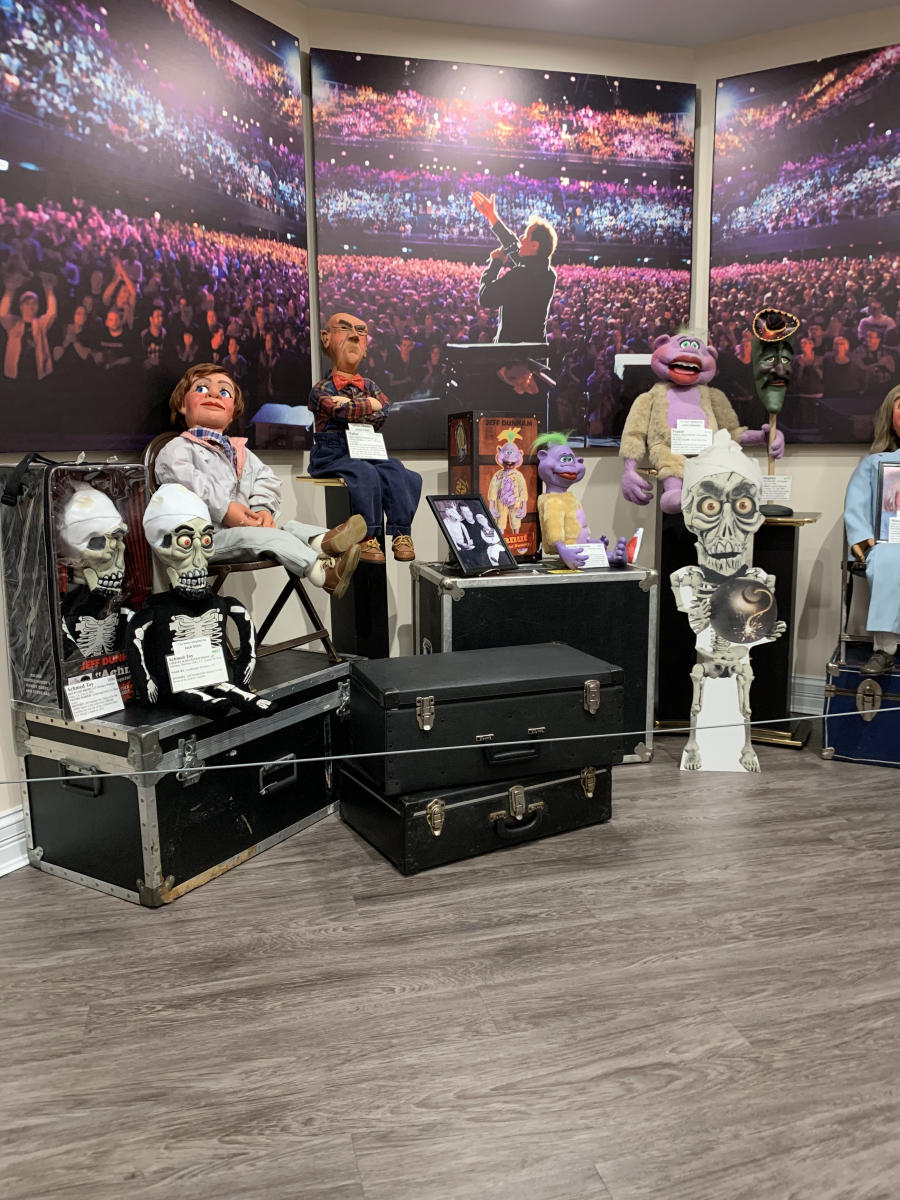 Moving through the museum takes you on a journey through time, from the more questionable and challenging days of vaudeville to the puppets that performed for our troops during WWII, all the way to the modern displays of Jeff Dunham and Darci Lynne. There are incredible surprises at every turn, and the Vent Haven Museum is sure to leave every visitor with a smile on their face and a newfound appreciation for such a unique art form. Reservations are required, so book your tour today.