This week we're starting a new, monthly feature on the blog: highlighting one of the stops on our new bourbon experience, The B-Line!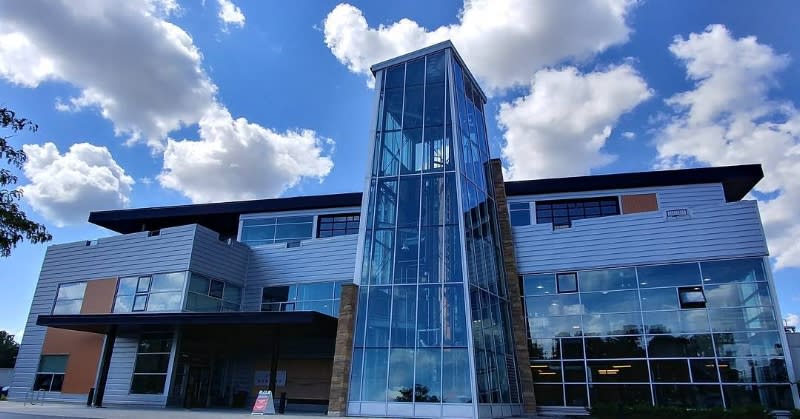 If you live in the NKY and Cincinnati region, we're sure you've noticed the eye-catching, gleaming building just off I-471. It's the home of New Riff Distilling—the northernmost stop on the Kentucky Bourbon Trail Craft Tour® and one of the three distilleries on The B-Line.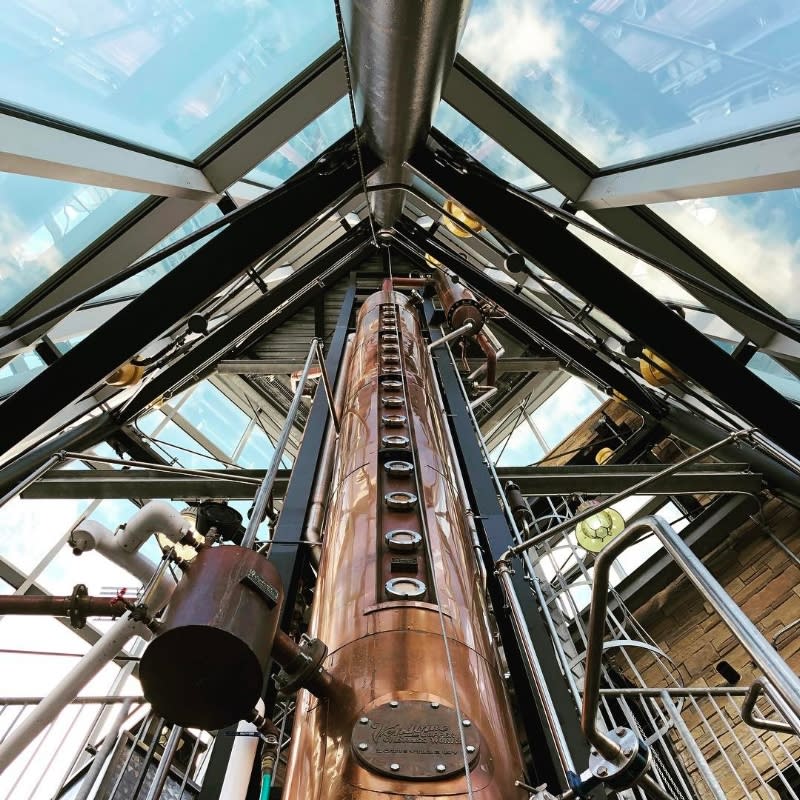 New Riff was founded in 2014, in Newport, KY, just across the river from Cincinnati, with the goal of adding a "new riff" to Kentucky's hallowed bourbon and whiskey tradition. This "Kentucky Urban Whiskey" is made by a team that's passionate about their craft.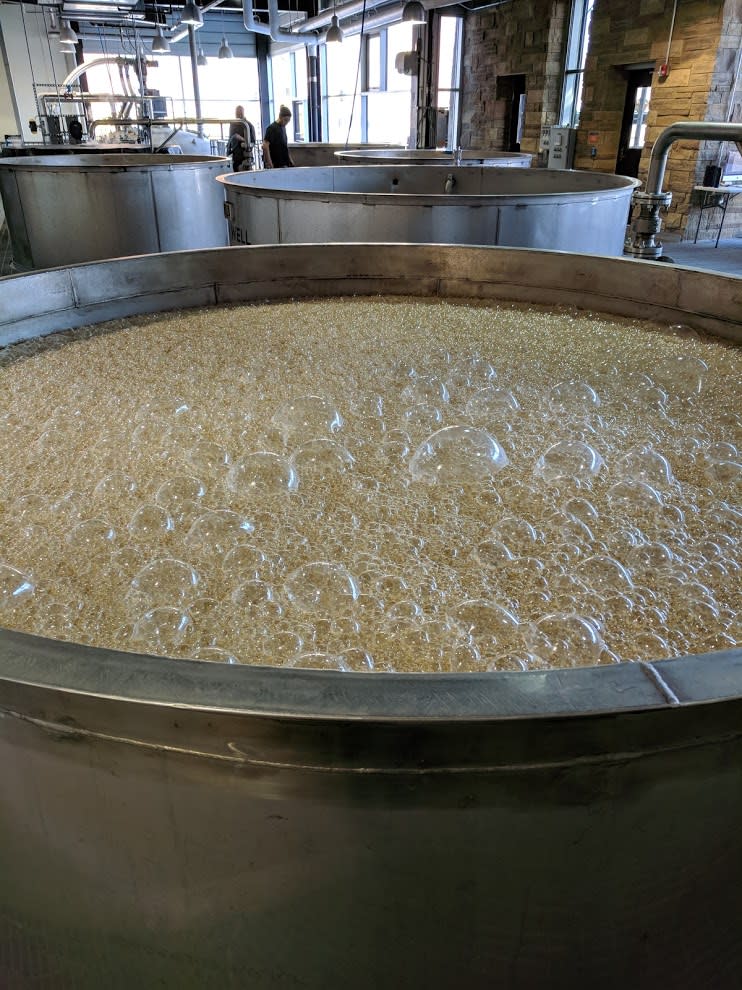 Everything in the distillery was chosen and constructed with care and forethought, from the placement of the mash tubs to the splendid, three-story, copper column still which they modified so adjustments can be made more easily to the distillate. New Riff also has a copper pot still to create malt whiskeys and special projects.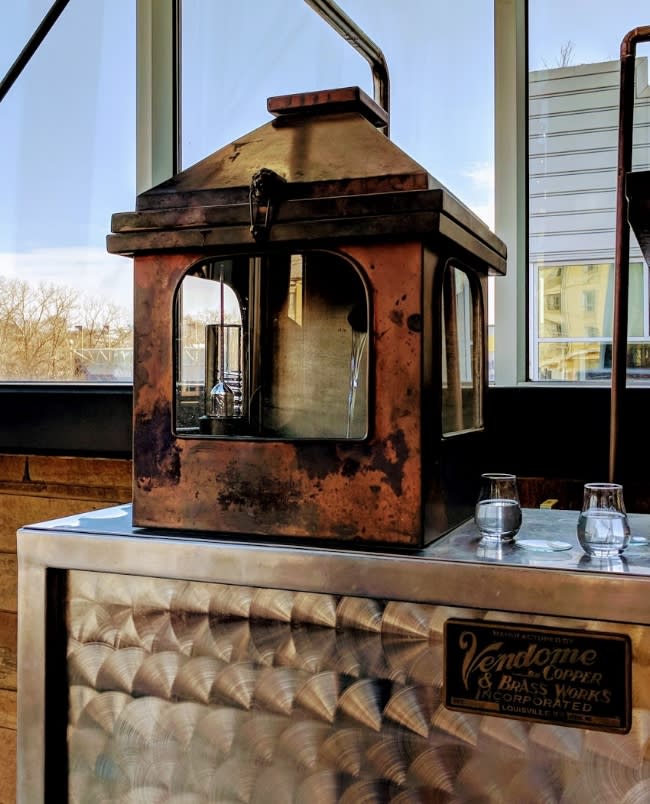 New-make bourbon, aka "White Dog" visible in the New Riff Spirit Safe. You can taste some on one of their tours! 
While their own whiskey gently ages in its barrels, New Riff has been selling OKI Reserve bourbon, beloved for its spicy rye. 2018 marks an exciting turning point, since their first 4-year old bourbon will be bottled later this year! Keep an eye out for exactly when around the end of July/beginning of August.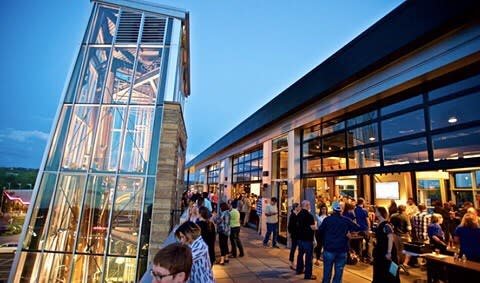 In addition to creating new whiskeys to lift your spirits, New Riff offers a gorgeous event space, with breathtaking views of NKY and Cincinnati, to host weddings and other special occasions. They also hold whiskey and wine tastings, a Chef's Table series and "how-to" classes.
New Riff offers free tours and tastings as well. On the last Thursday of the month, there's a more in-depth, ninety-minute Distiller's Tour and Seminar: tickets are $15 and include a tasting glass. Both tours, the shorter, free tour and the Distiller's Tour require reservations in advance.
As you can see, this "urban bourbon" distillery would make an excellent first stop on your B-Line adventure!