We asked local Chef Mitch Arens of Y'all Hospitality to give us some insight on his favorite places to dine in the region and can't-miss dishes at each.  Take his word for it and get out there and eat your way through Northern Kentucky and Cincinnati!
Mitch's Top 10 bites: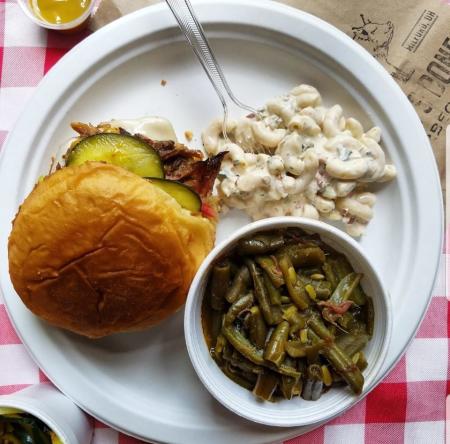 Don't Miss: Smoked turkey, smothered greens, hoe cakes
Josh and Nicole are two incredible chefs who went at BBQ the right way. They source the best products and put as much care and thought into the sides as they do the meats, which is hard to find at most BBQ restaurants. If you're not in the mood for turkey, the brisket is AMAZING.
Don't Miss: Meatballs
Bouquet is our go-to for date night. The food is never going to disappoint, the service is amazing. The menu changes frequently to feature fresh and seasonal ingredients, so there are always new things to try.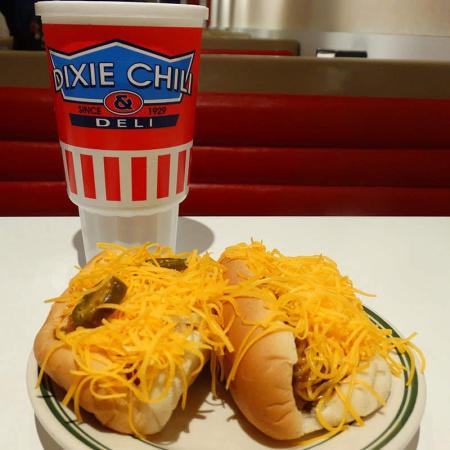 Don't Miss: The chili
Cincinnati is well-known for our unique chili, and Dixie Chili is my guilty pleasure. You can't go wrong with any chili dish, but I love the Alligator (a coney with dill spear & mayo – I add chili and onions), a cheese coney (add jalapenos), Greek fries or chili fries for the table, or a 6-way (it's a MEAL in itself).
Don't Miss: Fried Chicken
If you like fried chicken, you have to try this! Hideki's Karaage (Japanese fried chicken) is amazing.  Insanely crunchy and crispy crust on the outside, but super tender and juicy on the inside, and the dipping sauce is the perfect compliment. You also need to get the Curry Pan (like a Japanese samosa), and the Mushroom Gyoza.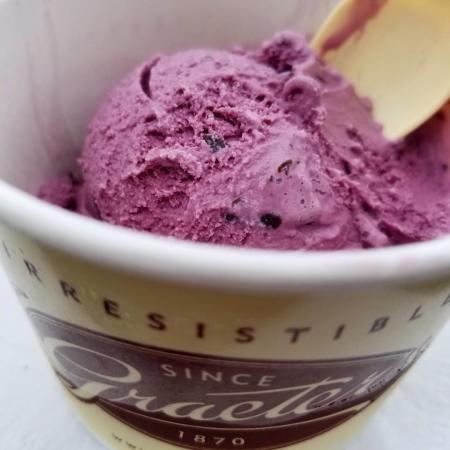 Don't Miss: Anything with the chocolate chips
Our family favorite is the Black Raspberry Chip, but I like to mix it up with the Peanut Butter Chip or Mocha Chip. You can't go wrong with any of the ice creams with their famous chocolate. Watch out for decadent chocolate chips the size of your fist!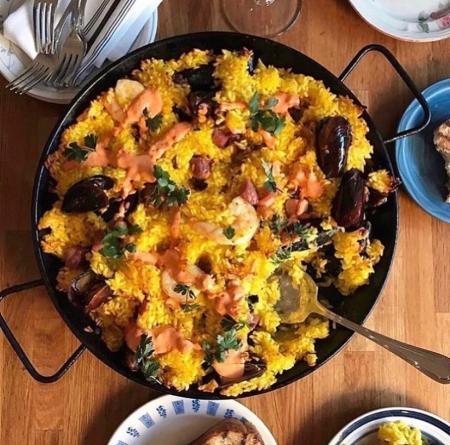 Don't Miss: Octopus
There's not a bad choice on the menu! Some favorites are the octopus, bouillabaisse and any roasted vegetable they have on the menu – they're always loaded with flavor.  The staff is always incredible and always makes us feel at home when we come in to eat.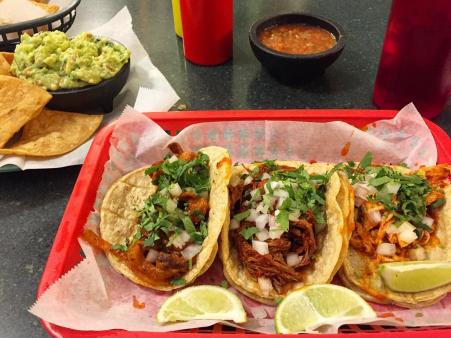 Don't Miss: Al Pastor and Birria Tacos
Between the Chori-queso, Pozole, and the authentic tortas and tacos, it's sometimes hard to choose! But I can't go in without getting an Al Pastor and Birria (deliciously braised goat) taco with some agua fresca.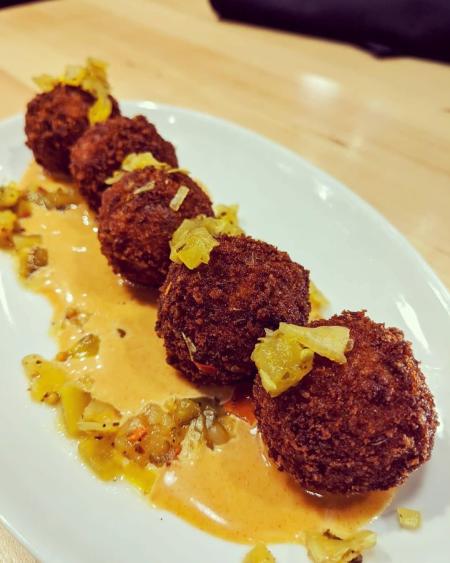 The Kitchen (Covington, KY)
Don't Miss: The Goetta Balls
Those goetta balls! Eckerlin goetta filled with melty white cheese, rolled in rye breadcrumbs and served on house "Sloppy Sauce" and chow chow. Brunch is available all day, and there's a pretty insane Bloody Mary bar on the weekends.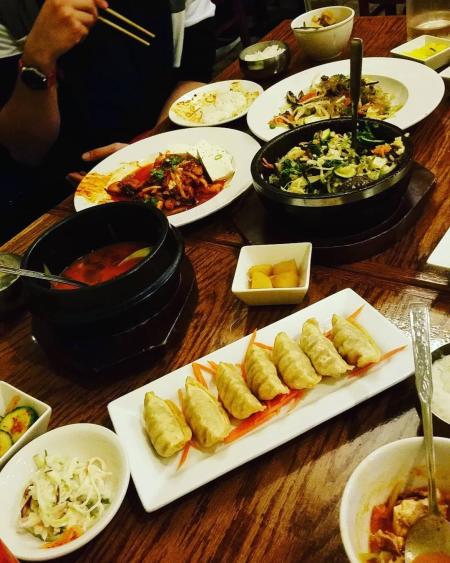 Don't Miss: Kimchi Zhi Gae
I love going in there for a fulfilling, yet light lunch with the perfect balance of heat, sweet, salty, bitter, acid and fermented umami.  A pitcher of corn tea, Kimchi Zhi Gae (spicy cabbage and pork soup with tofu and mushrooms), and Banchan – the tiny bowls of rotating pickled vegetables to cleanse your palate and help balance the meal is the way to go!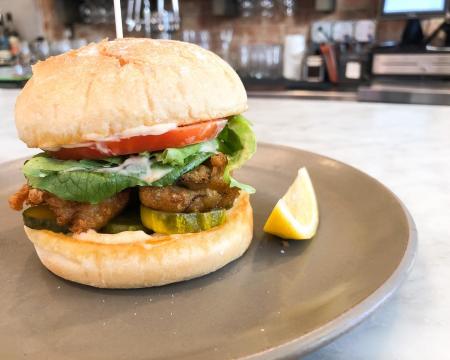 Don't Miss: Fried Oyster Sandwich
It's a little fried oyster sandwich with kimchi and garlic mayo… need I say more?