Off the Beaten Path Adventures in NKY
Northern Kentucky is a little offbeat, a bit eccentric—quirky, in fact. In this series, we share unusual places that will appeal to your sense of adventure. Join us off the beaten path for some fun and decidedly unique things to do in NKY.
Spend the night in a tree house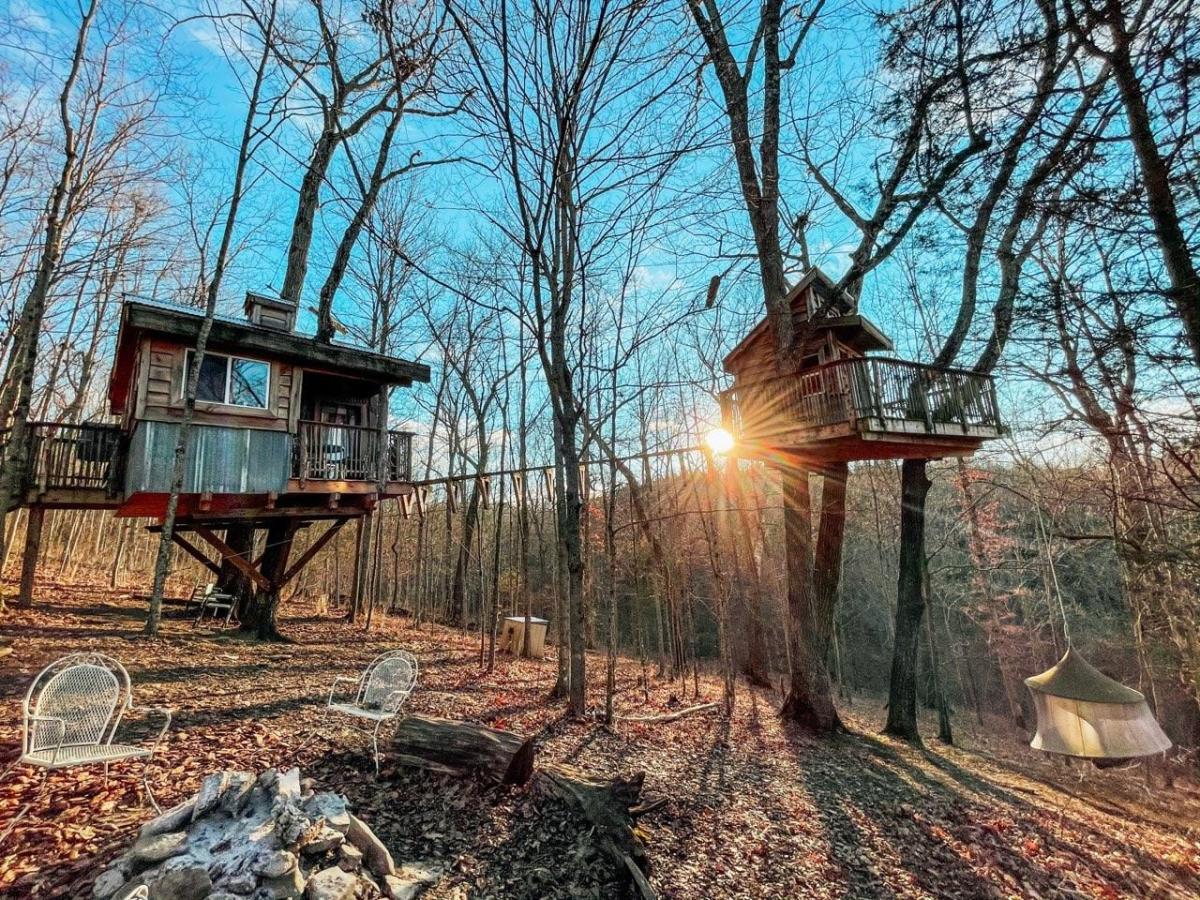 EarthJOY Village is set in the forest near California, KY. The three rentable treehouses (plus a converted school bus) were the dream of tree climbers Shelly and Bill Byrne. The quiet, secluded setting will bring your blood pressure down immediately. Each treehouse has its own character and features.
The "Pete Nelson" (the host of Animal Planet's Tree House Masters built it for the show) is rustic, with a few modern conveniences, like A/C, and a coffee maker. The "Aliyah" (pictured) has a live tree growing through the living room and a swinging bridge. The "Old Hickory" treehouse has a wraparound deck and a slide that takes you to swings and hammocks that hang beneath the house.
Winding through EarthJOY Village are themed trails of varying levels of difficulty. You can fish and wade in the five ponds or take the Hobbit House walk to find tiny hidden residences. If you're looking for an off-the grid weekend getaway, the EarthJOY treehouses will be perfect for you.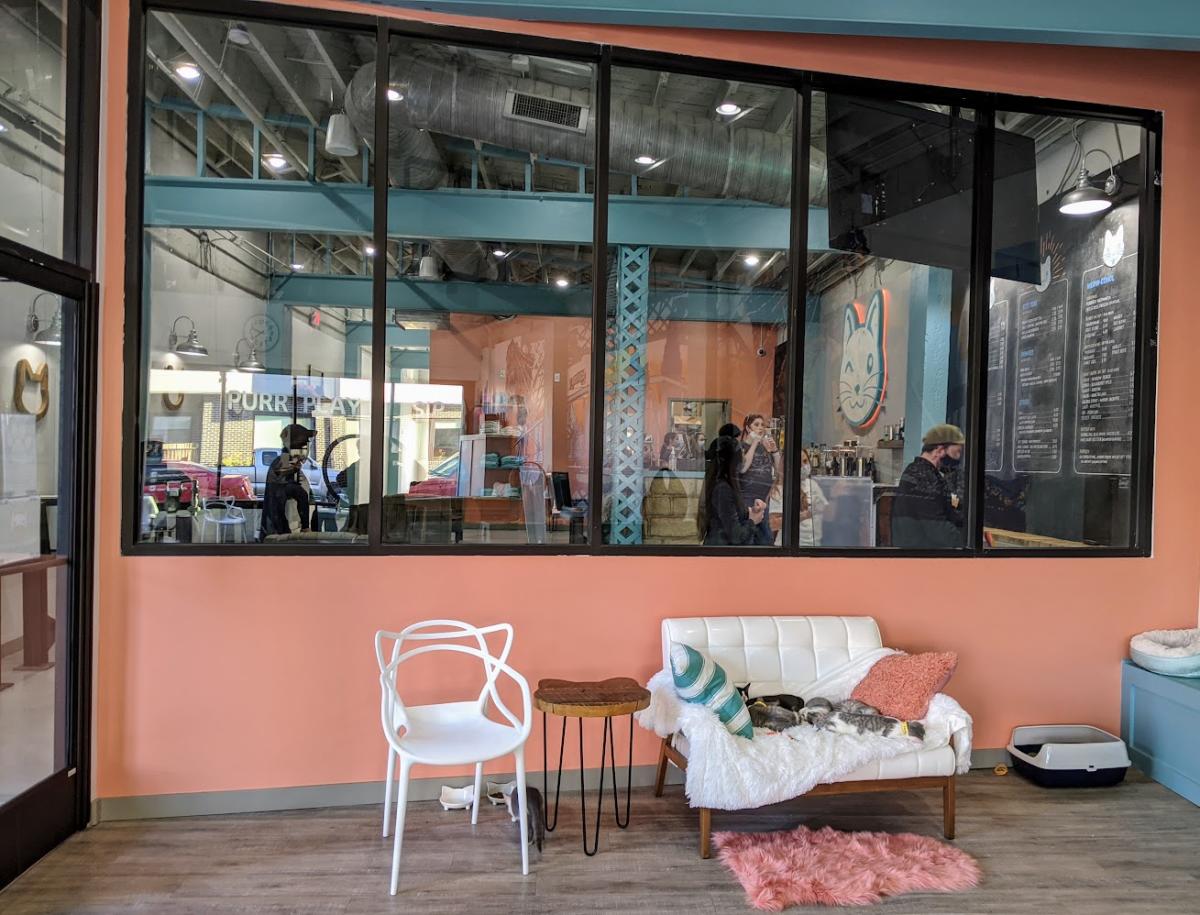 With the goal of making the cat adoption process more fun and engaging, the owners of Purrfect Day have created a welcoming space to meet your potential new pet. Since opening in March of 2020, they have already facilitated nearly 1,000 adoptions. While walk-in visitors are welcome, space in the kitty lounge is limited, so reservations are recommended. Even if you're not in the market for a new, furry family member, spending time with these playful critters will bring you joy (btw, they also offer kitty yoga). In breaks between cat contacts, you can grab something from the café's pun-heavy menu, such as Calico and Tortie scones, two varieties of protein bites (Cat Toys and Hairball), and Kitty Litter snack mix. Beverage options include kitt-tea, paw-fee and pur-bon cocktails, as well as a tasty selection of local craft beer.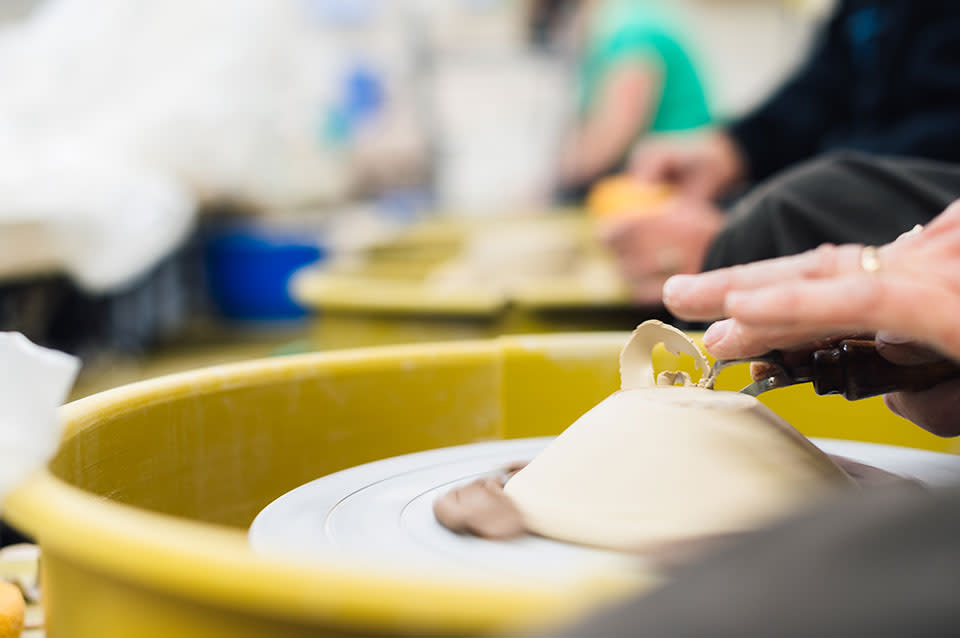 These extremely popular classes are hosted by Baker Hunt Art & Cultural Center. During the two hours, you and your friend will experiment with creating three forms on the pottery wheel. Your favorite will be glazed, fired, and available for pickup within 10 days. The workshop also includes a drink of your choice and a snack tray. It's a fun, messy way to spend an evening.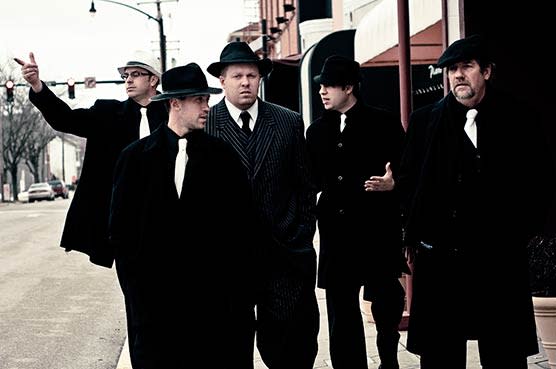 Your guide, appropriately dressed in a black suit and hat, will meet you inside an old casino (now Gangsters Dueling Piano Bar) for your trip along the Newport Gangster Tour. As you explore Newport's historic Monmouth Street entertainment district, you'll hear stories about the characters who brought the sin to "Sin City," well before Las Vegas got in on the action. The entertaining guides keep the tours fun and educational, sharing new insights about this Northern Kentucky city.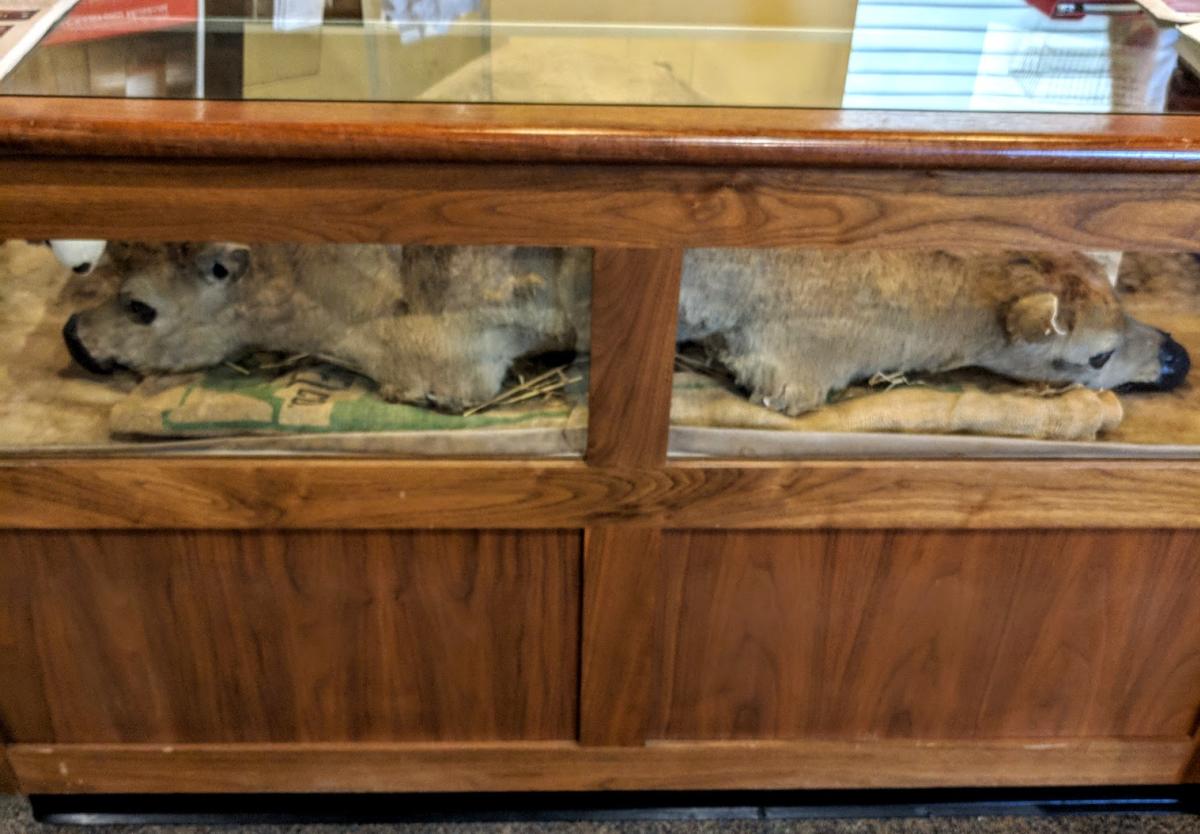 The exhibits at the Behringer-Crawford - the "home for Northern Kentucky's heritage" - range from the weird (a preserved two-headed calf) to the playful (an extensive outdoor play area) and the sublime (some of artist Harlan Hubbard's best works). They also have an actual streetcar from the early 1900's, a replica riverboat that kids can "steer," and a light-up model town with trains that run at the push of a button. There is so much more to see and do here, including educational workshops, classes, summer camps, and outdoor concerts.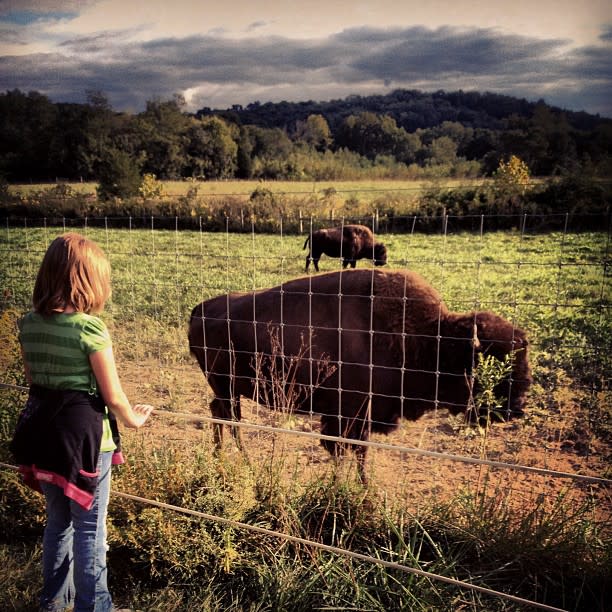 The peaceable herd of bison is always hanging around somewhere in the park, although you may have to look around a bit. Bison are North America's largest land mammals and are the only living mammalian link to the Ice Age. Speaking of which, while you're at the park, take a walk along the Discovery Trail, just behind the Visitor's Center. You can see a life-size diorama of Ice Age animals getting stuck in the mud around the salt licks. There's also a Natural History Museum at the park where you can view a variety of fossils and learn how Big Bone Lick State Park earned its nickname, "The Birthplace of American Vertebrate Paleontology."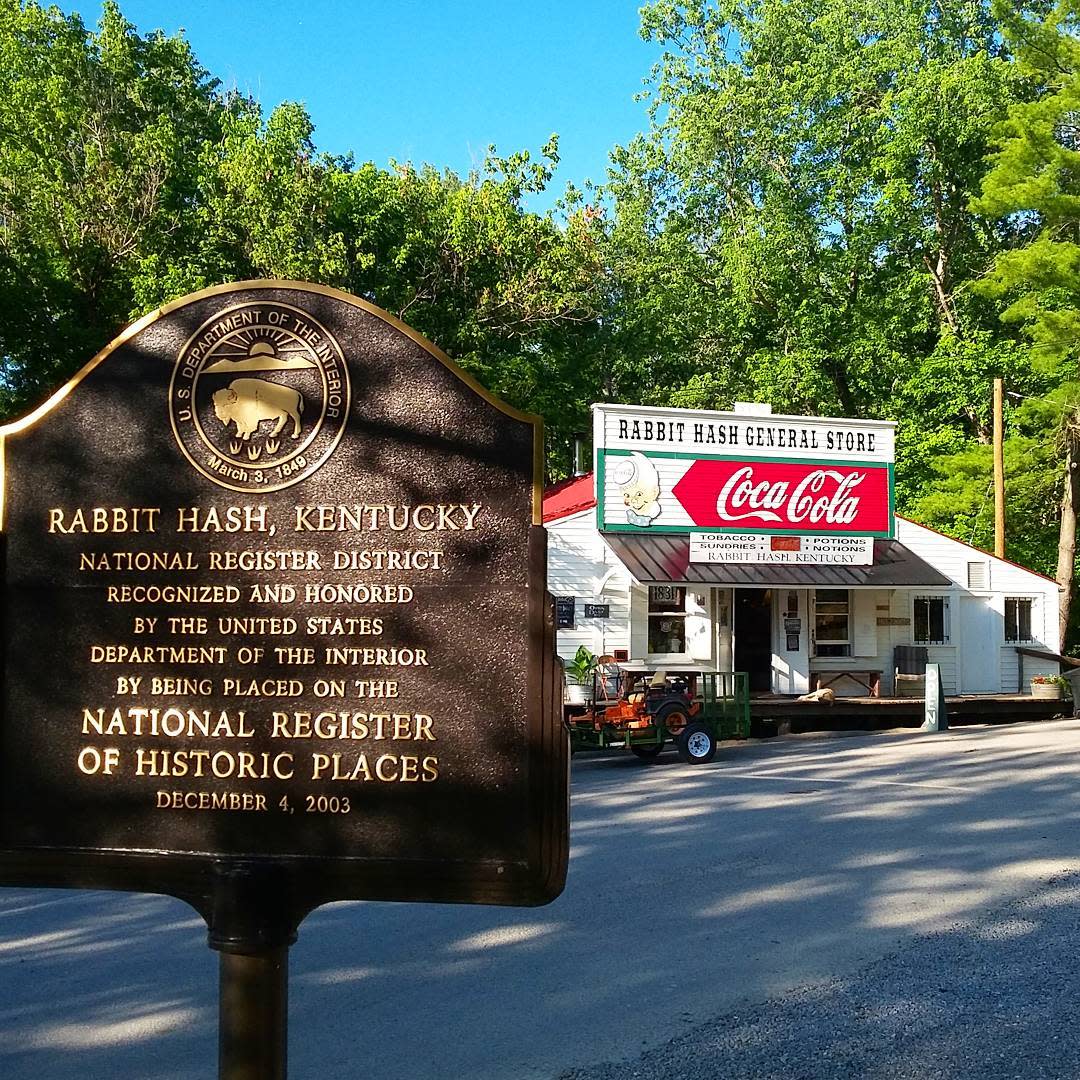 Despite floods, fire, and the pandemic, the general store in the tiny town of Rabbit Hash has been in operation since 1839. In addition to groceries and a selection of old-fashioned candy, the store carries gift baskets, T-shirts and caps, pottery, old vinyl and other interesting treasures. 
The nearby visitor's center is housed in a log cabin on the bank of the Ohio River and is staffed by volunteers. In Rabbit Hash you will also find the Gunpowder Winery (free samples), a vintage store, a taco stand, an art gallery/dance hall and the Rabbit Hash Glass Works, makers of stained glass art pieces. You can even stay in a small, rentable apartment called the "Hashienda." Spend a weekend there to absorb the slow, peaceful pace of this little hamlet.
Get a hands-on historic experience at Jane's Saddlebag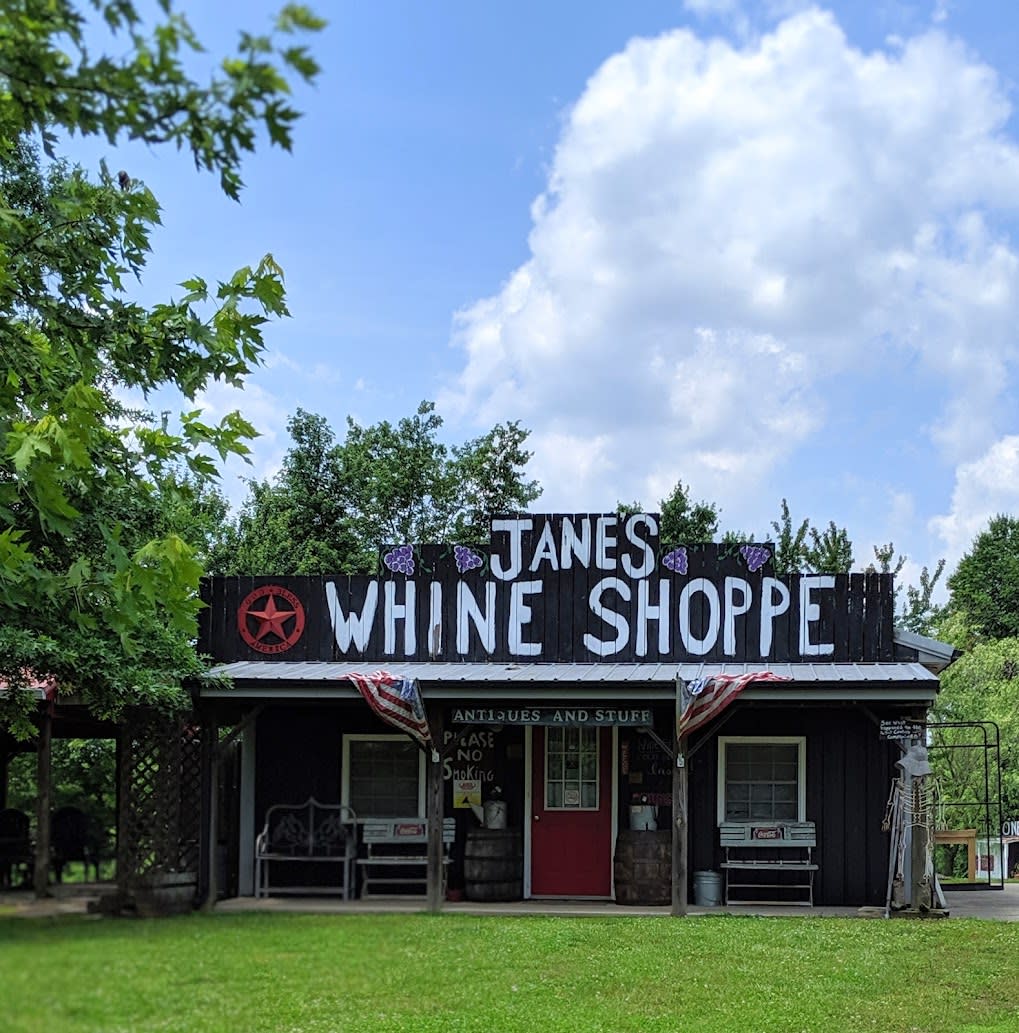 On this 35-acre site (free admission), you can experience rural Kentucky history by exploring a replica of a 1700's flatboat, meeting friendly farm animals, peeking into the original stone smokehouse, and enjoying downhome cooking in the restored "saddlebag" building. Children can play in the Kid's Village, which has small-scale buildings, including a church and jail. Weather permitting, you can even take a hayride to complete your trip into the past.
Start planning your quirky, off the beaten path trip to NKY -- you'll have fun and definitely see some things you've never seen before.