Here are my top reasons that I just HAD to visit the Ark Encounter:
1. I had heard so much buzz about this Ark!
Let's face it – you have heard a thing or two about the Ark. So had I. So much so that I had to see it for myself. And let me tell you, the hype was right. The Ark Encounter is huge, awe-inspiring, educational, and a true sight to see. I am surprised that I did not hear a chorus of children singing hymns in my head as I walked up to the massive structure. It was raining the day I went, which totally added to the mood and ambiance of this particular adventure.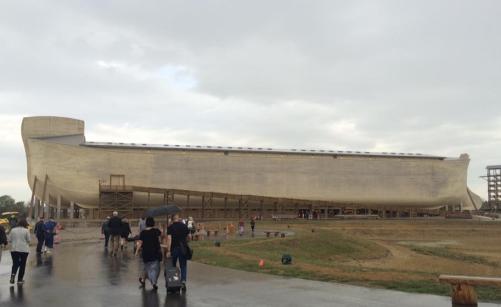 2. The Ark is breath-taking.
To say I was moved is an understatement. The sheer craftsmanship of the Ark Encounter is astounding. My favorite view is from the top floor looking down. You can see the detail and care that was given to each beam of wood and each railing. I truly felt like someone had spun me back in time.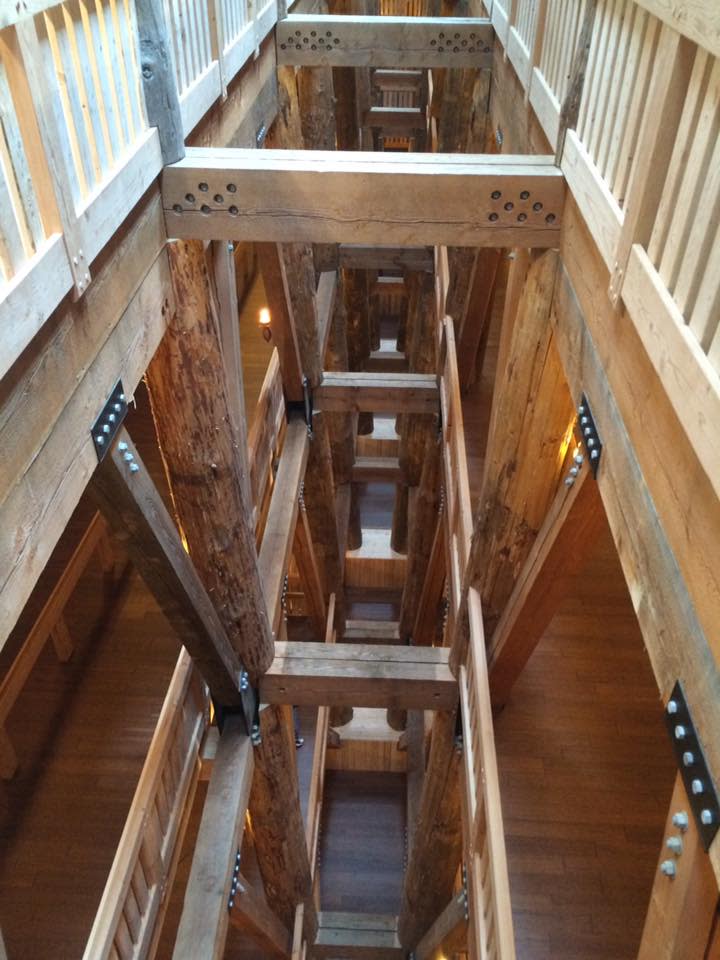 3. Come on, it's a giant boat in the middle of Kentucky!
I'll unapologetically admit that much of me just had to see this giant boat stuck in the middle of KY. I was skeptical of the Ark and the value it would add for me personally. But truthfully, I was struck by the emotions it invoked in me and the other spectators. Once on board, the "boat in the middle of Kentucky" transformed into the Ark Encounter, and I was amazed.
In summary, my personal experience was one I will never forget. I think I said the word "WOW" more than 50 times during my visit!  If you're even a little bit curious about the Ark Encounter, you should check it out. If you travel to the area during the holidays, keep an eye out for details about their lights display and decorations. Last year, they were awesome and I hear they have something even bigger planned for 2018!