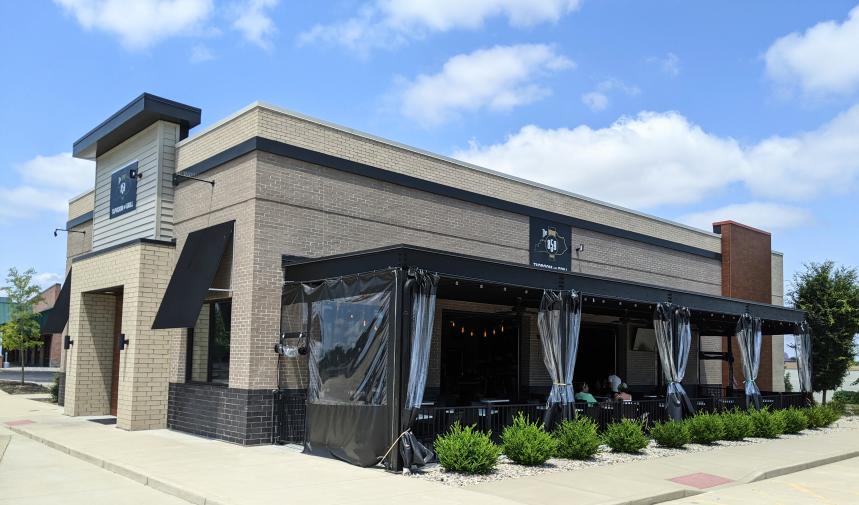 Whether you've just landed at CVG airport, finished 18 holes at World of Golf, or are awaiting the first pitch of a Florence Y'alls game, you're probably pretty thirsty.  Good news--Florence is home to Northern Kentucky's largest beer wall!  859 Taproom & Grill features an incredible selection of local craft beer on tap and delicious food to go with it!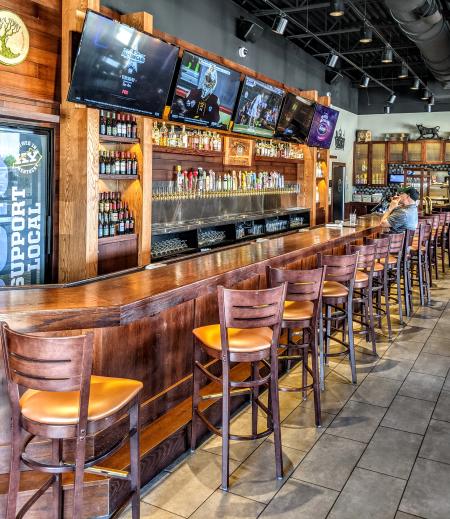 My friend and I visited as soon as they opened on a weekday, so it wasn't crowded yet, but I can imagine this bar is hoppin' in the evenings and weekends.  And for good reason--I've never seen this many local beers on tap!  I didn't count them, but their website says there are more than 40, and they feature happy hour specials Tuesday-Friday 2 p.m. to 6 p.m. and all day on Sundays.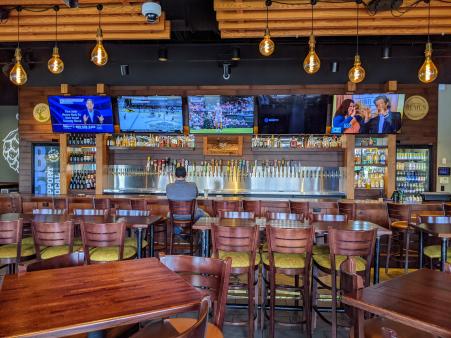 If I was a visitor staying at one of the hotels nearby (Home2Suites Florence, TRU by Hilton Florence, Homewood Suites Florence, Holiday Inn Express & Suites Florence, etc.), this would be exactly the place I'd want to discover.  And for the locals who may not have known it was there, don't feel bad because we didn't either!  It's certainly easy to overlook, tucked away on Bankers Street off of Burlington Pike in Florence, but don't--it's worth your stop.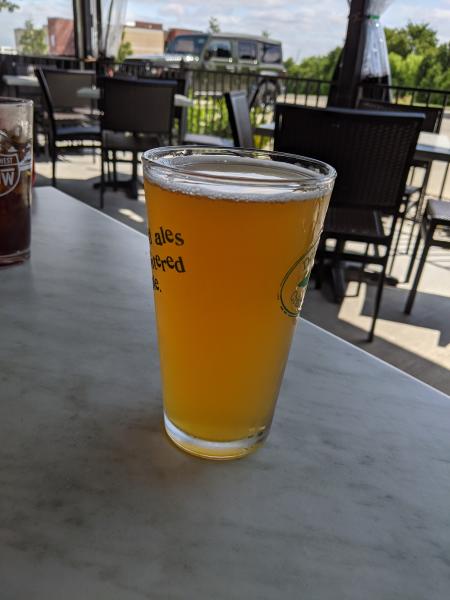 The beer was cold and delicious on a warm summer day.  We sat on the large patio, which opens to the restaurant via huge garage doors, and enjoyed watching planes go by as they arrived and departed CVG.  The patio is covered and has retractable sidewalls in case of bad weather, so would be a great place to enjoy a beer all year round.  The menu also has several cocktail options--we'll definitely be back to sample those!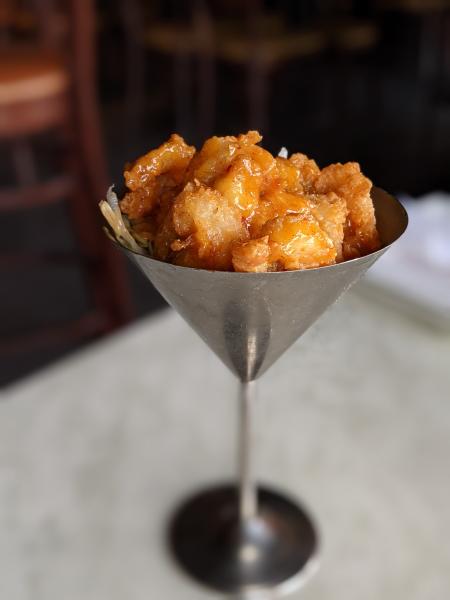 There were several appetizers on the menu that made our mouths water, but we settled on the dynamite shrimp.  Our server told us it wasn't super spicy, but has a flavorful kick, and I'd say that's a pretty accurate description.  The sauce was very savory, and when paired with deep fried shrimp, what's not to love!?  We gobbled them up and though I'm sure they have other great apps, we vowed to begin every meal here with the same delicious appetizer choice!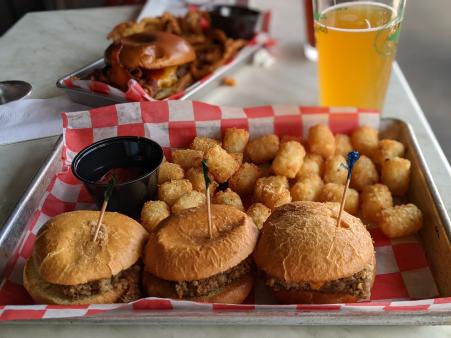 All the sandwiches come with the choice of French fries, waffle fries, or tater tots.  There were many options to choose from, but my friend settled on goetta sliders with tater tots.  She said they were delicious and a large enough portion that she took some home for another meal.  I sampled her tater tots and had some food envy--they were perfectly seasoned, hot, and crispy outside, exactly how I like them!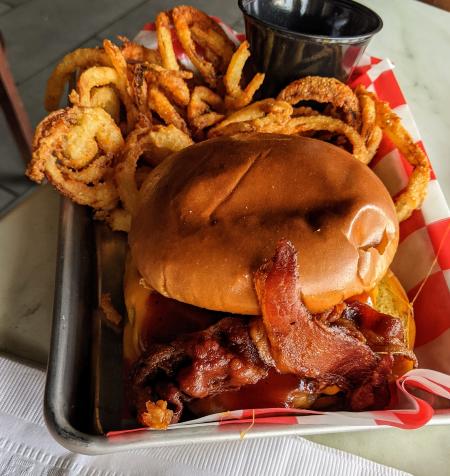 I had heard about their great Kentucky-grass-fed-wagyu beef burgers, so I had to try one.  I chose the BBQ Bacon burger with cheddar and it didn't disappoint!  Our server was kind enough to allow me to substitute onion straws as my side item (they're typically an appetizer)--they were thin, crisp, and delicious.  With onion straws garnishing the burger, they paired perfectly as a side item.  The wagyu beef was very tender and filling, but you can add an additional patty to any burger for $4 or an egg for $1.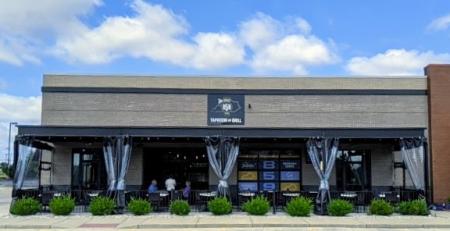 We were both stuffed when we left, but I will be back to try a cocktail, more menu items, and leave room for dessert... They have a cookie skillet ala mode on the menu that sounds like heaven and a recent Chowdown Cincinnati post has me craving one!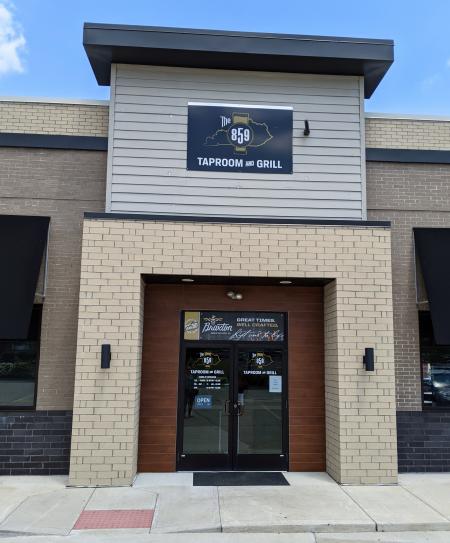 859 Taproom & Grill--we will be back!