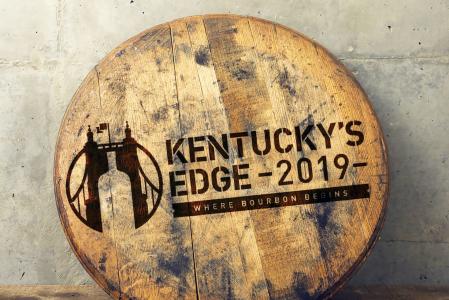 We hope you've heard about it by now, but if not, October in Northern Kentucky is kicking off with an exciting new bourbon festival, Kentucky's Edge.  Whether you've never tasted bourbon before or you're a seasoned connoisseur, there are so many ways to enjoy this festival.  Be sure to check out the Bourbon Conference on Saturday, Oct. 5, and for a list of ways to enjoy the festival for free, read more in this blog.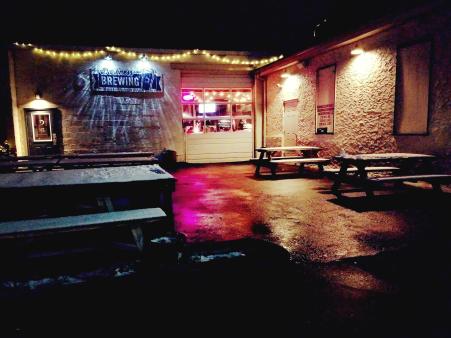 Also happening on Oct. 4 is a Horror Art Show at Darkness Brewing.  Coinciding with the release of their black pumpkin ale, the event will feature horror art created by local artists as well as live art.  On Oct. 5 Alexandria Brewing Company is hosting OktoBEERfest featuring three beer releases, a special bratwurst from Four Mile Pig, and live polka in the evening.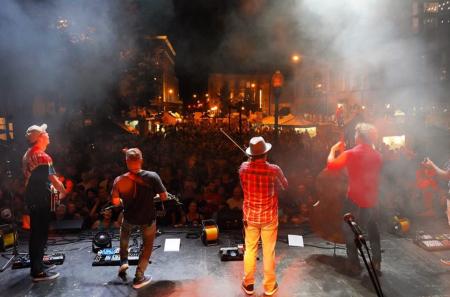 Photo Credit: Braxton Brewing Co.
If the bourbon, brats, and beer aren't enough for your weekend, check out the Cripple Creek Music Festival happening Oct. 5.  Along with the two music stages at Kentucky's Edge, there will be music everywhere you turn in NKY this weekend!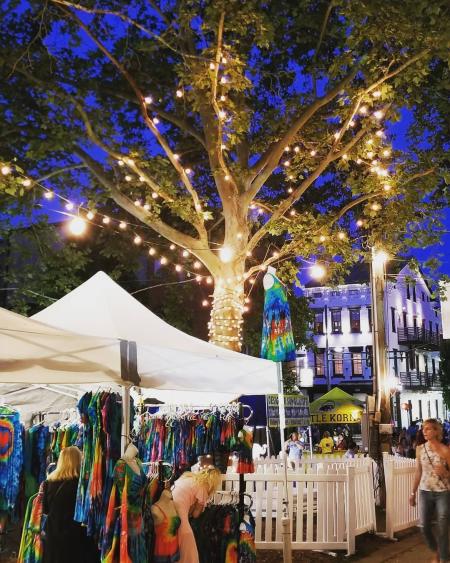 If the Kentucky's Edge Artisan Market has you inspired to cross some more shopping off your list, be sure to check out the Inaugural Ludlow Flea & Craft Fair, happening Oct. 6.  With art, clothing, jewelry, antiques, beer & spirits, and more, you'll be sure to get a jump start on some holiday shopping!
BLINK's illuminated art show will take over the region Oct. 10-13 with more than 30 city blocks of large-scale projection mapping installations, murals, and immersive art.  You don't want to miss it and we've put together this handy blog about the installations featured in NKY.  There's also a BLINK daytime guide to fill your time when the lights aren't on, not to mention special tours happening around town such as Tours of Mother of God Church. And don't forget about the BLINK Bright Ride bike parade happening on Oct. 9!
On Oct. 19, check out the Kentucky Proud Beer Festival happening at Wooden Cask Brewing Company.  Tickets include a commemorative Kentucky Proud tasting glass and two 8-ounce samples (additional samples available for purchase).  More than 20 breweries participating including local favorites Braxton Brewing Co., Darkness Brewing, Wooden Cask Brewing Company, Alexandria Brewing Company, Bircus Brewing Company, and more!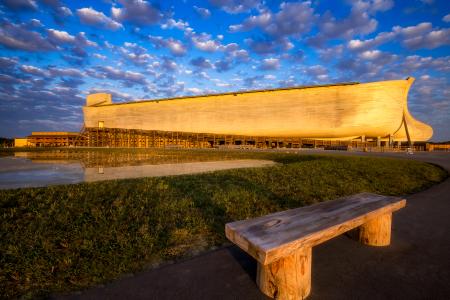 If the beer festival scene isn't really your thing, maybe you'd prefer to check out the Inspiration Encounter happening Oct. 17-19 at the Ark Encounter, featuring the Collingsworth Family and the Brooklyn Tabernacle Choir.  Also happening at the Ark this month is Sing!, a concert featuring Keith & Kristyn Getty's Irish & Bluegrass sounds.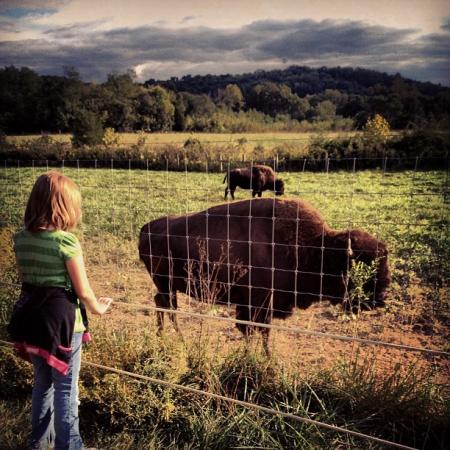 Big Bone Lick State Historic Site will be hosting the Salt Festival on Oct. 19-20 with demonstrations of pioneer living, frontier traditions, crafts, folk & bluegrass music, and delicious food.  While visiting the park, be sure to stop by the museum & visitor center and the bison herd.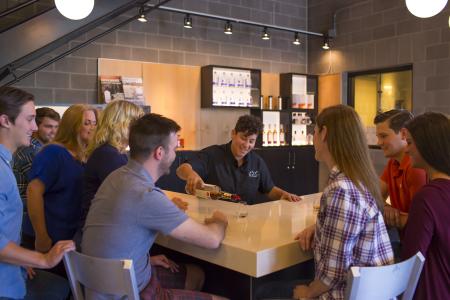 With so much happening in NKY this month, we almost forgot about Keeneland!  But New Riff has us covered... Check out their Riff & Racing Bluegrass Brunch Experience for a distillery tour & tasting, brunch with cocktail pairing, guided transportation to and from Keeneland Race Course, and general admission to the track.  A perfect combination!  Tickets required and availability is limited.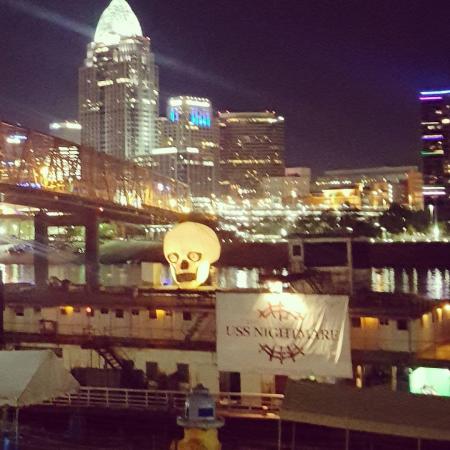 All of this and we haven't even gotten into the scary, spooky, pumpkin-picking events that go on in our region in October!  Don't miss the USS Nightmare, ghost hunting at Bobby Mackey's, the Newport is Haunted Tour from American Legacy Tours, Braxton's Halloween Bash, and more!  Plus don't forget the family-friendly seasonal activities like pumpkin-picking, petting zoos, corn mazes, and hay rides at local farms.  This site has a great run down of this year's offerings.
October is sure to be a busy month, but make the best of it because something tells me this unseasonably warm weather won't stick around long!