You may be asking yourself, "Once the turkey is gone, what are we going to do over Thanksgiving weekend?" We have a suggestion:
The Finders Keepers Thanksgiving Weekend Scavenger Hunt!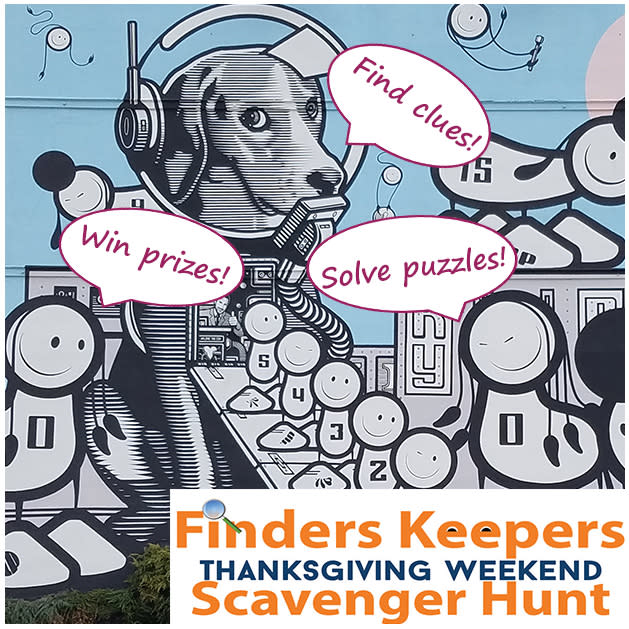 This family-friendly, Covid-safe activity will get you out of the house and into five of Covington's neighborhoods, rich with art, history and things to do and see. The hunt's clue locations are based on murals, statues and other public art and are accessible without going indoors.
Using their Code Kit, players solve puzzles and complete photo challenges for chances to win prizes, including original art by local artists.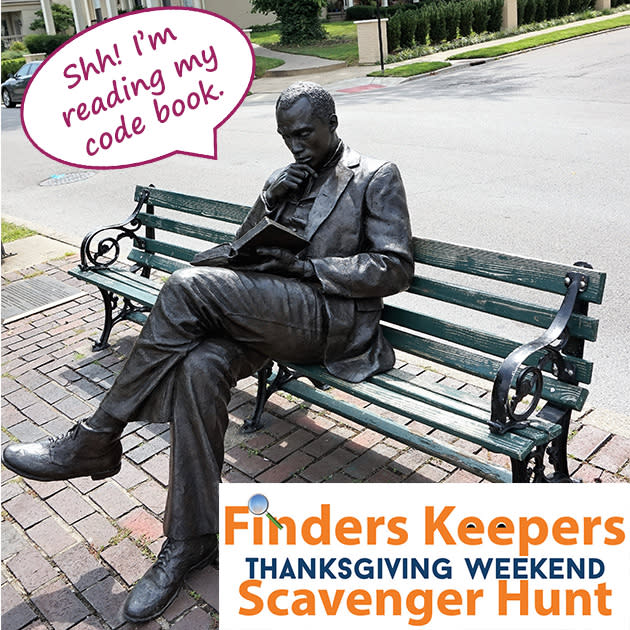 Organizer Jill Morenz explained, "The puzzles are designed for adults and older children, and young kids can help spot the clues and enjoy the playgrounds at the parks included in the hunt."
Morenz points out that this is not a timed hunt. "Players will have all four days of the holiday weekend to finish it and submit their solutions," she said. The puzzles range in difficulty from easy to challenging.
Proceeds from Finders Keepers will support the Catalytic Fund's public art initiatives, including NKY ArtQuest, a free calendar of arts-related events and NKY Art Tours, which are free, self-guided tours of public art in the river cities.
For more information and to purchase a Code Kit, visit the Finders Keepers website, www.NKYFindersKeepers.com. Registration ends on November 18.