Newport, Kentucky Architecture Tour - Part 2
In the second of our two-part series, join us as we continue our tour of six iconic structures in the city of Newport, this time featuring three modern buildings from the 20th century. Discover why each is significant and explore the fun things to see and do in the neighborhoods around each!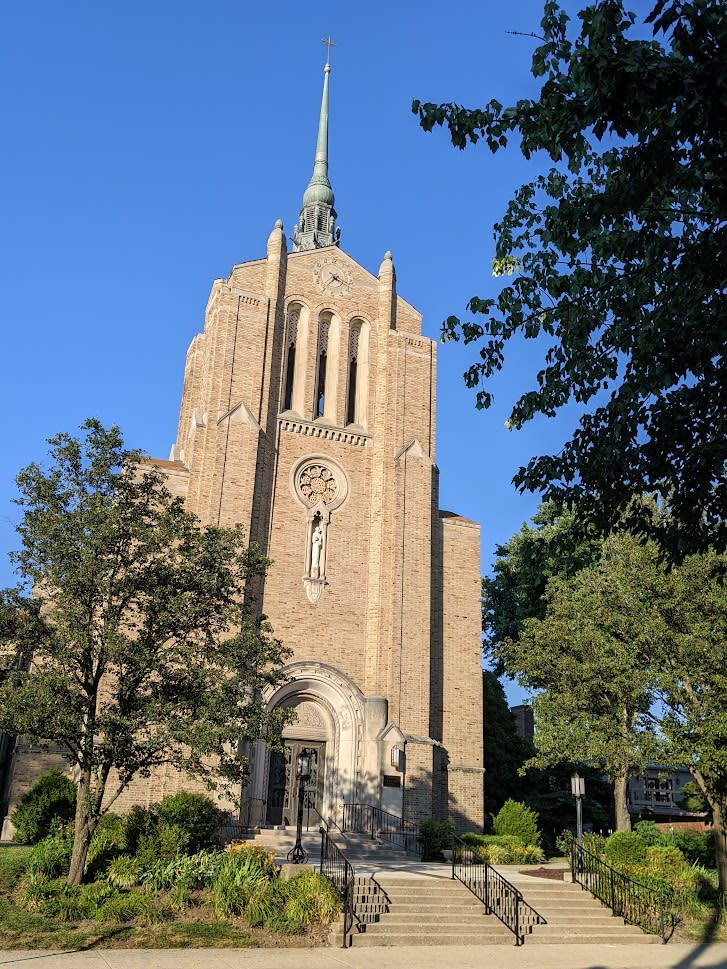 St Stephen Catholic Church 1939
As Newport built bridges and infrastructure in the late 1800s, it grew to become an industrial powerhouse. Factories attracted immigrants who brought their own traditions and religions, including Catholics who constructed churches throughout the city. Architect Edward J. Schulte of Cincinnati—famous for his church designs based on traditional forms but expressed in modern ways—designed one late addition to Newport's ecclesiastical structures. Consecrated in 1939, St Stephen (now called Holy Spirit) features an entryway with angels sculpted on stone columns and allegorical figures modeled on bronze doors—all created in the new streamlined "Art Moderne" style of the day.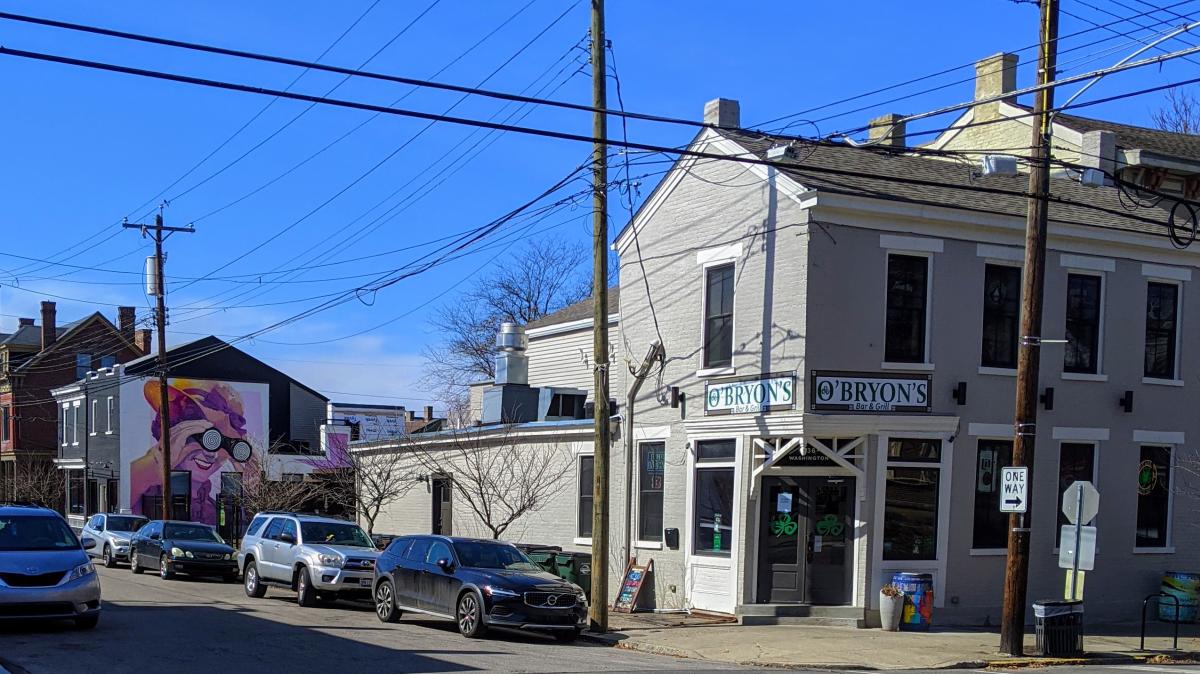 After admiring this sanctuary, stroll down the street to enjoy a pint at nearby O'Bryon's Bar & Grill or a round of pool at the Crazy Fox Saloon.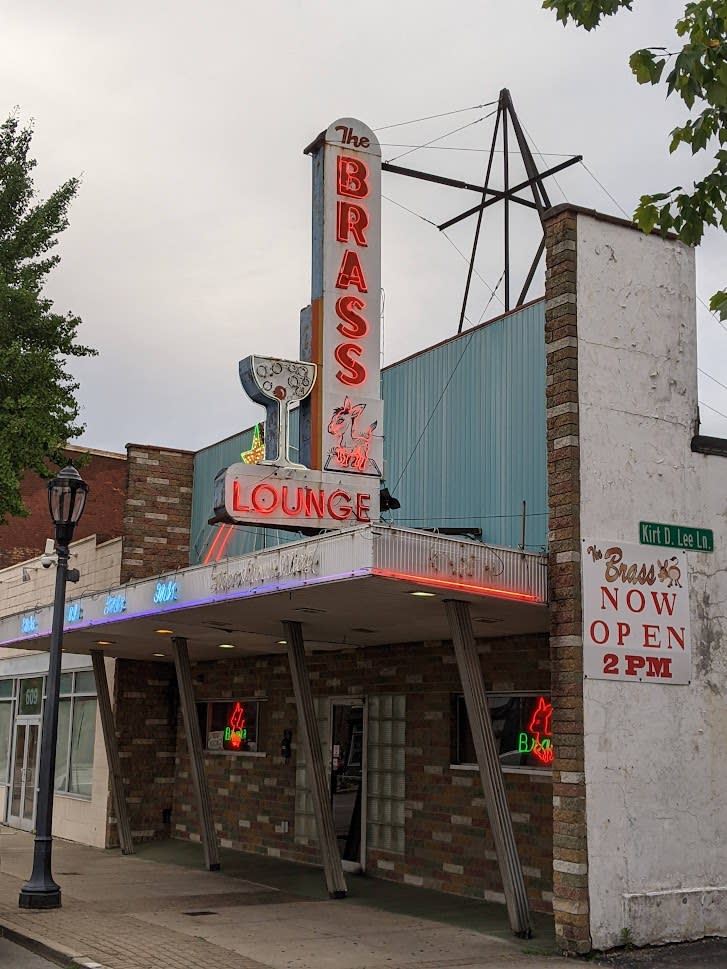 The Brass Ass 1950s
What? Beer and pool after church? Much worse was happening in Newport during the 1920s, 30s, 40s and 50s! During Prohibition, the Cleveland mob set up shop in the city, bringing gambling, liquor, and prostitution to the city. Newport became the Las Vegas of its time with casinos, bars, brothels, and nightclubs (some featuring Hollywood entertainers!) all lit-up with elaborate neon signs along the Monmouth Street "Strip." Mobsters commissioned architects to design new commercial buildings in the Mid-century Modern style. One still exists in its near-original state: The Brass Ass. The front façade of this one-time strip club includes angled stainless-steel columns supporting a minimalist canopy topped with neon signs.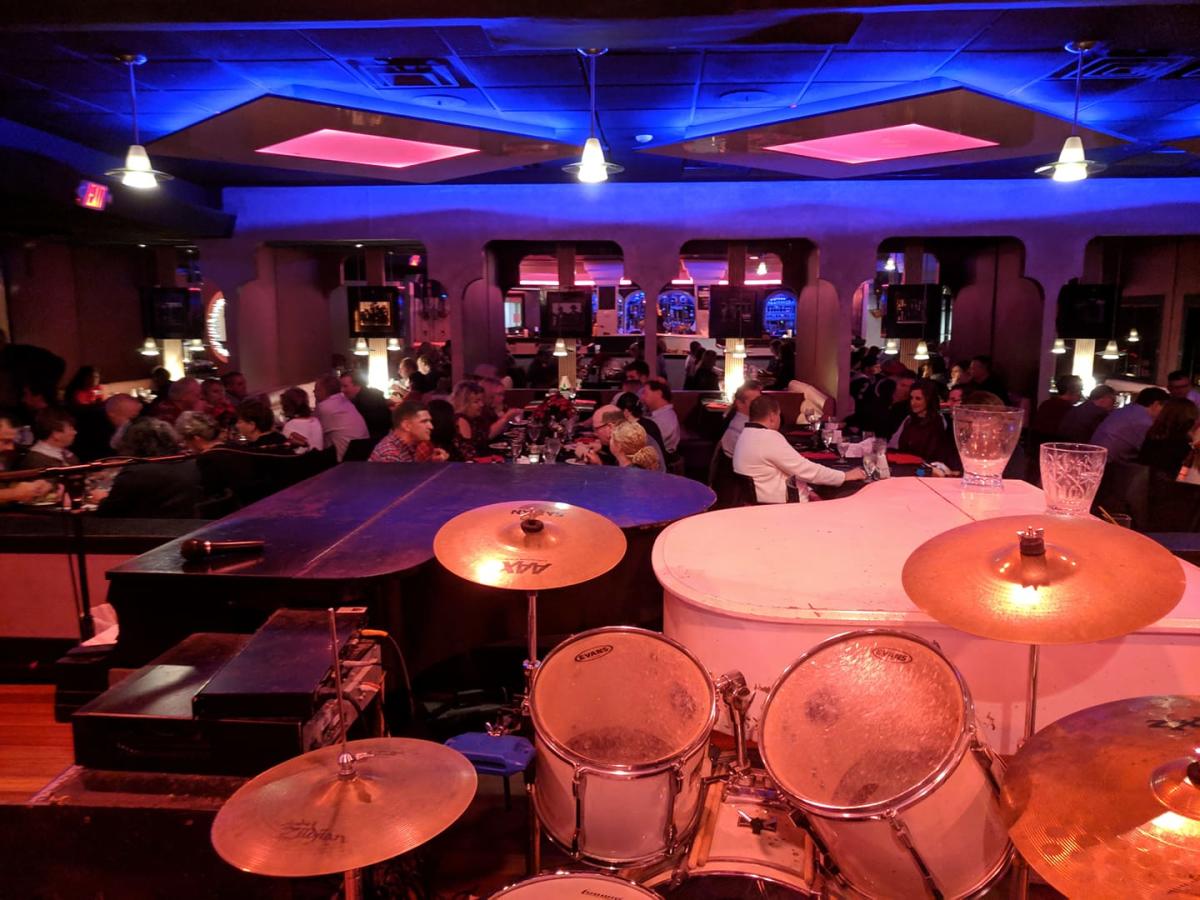 Book a tour at nearby Gangster's Dueling Piano Bar to discover more about Newport's "Den of Vices" era.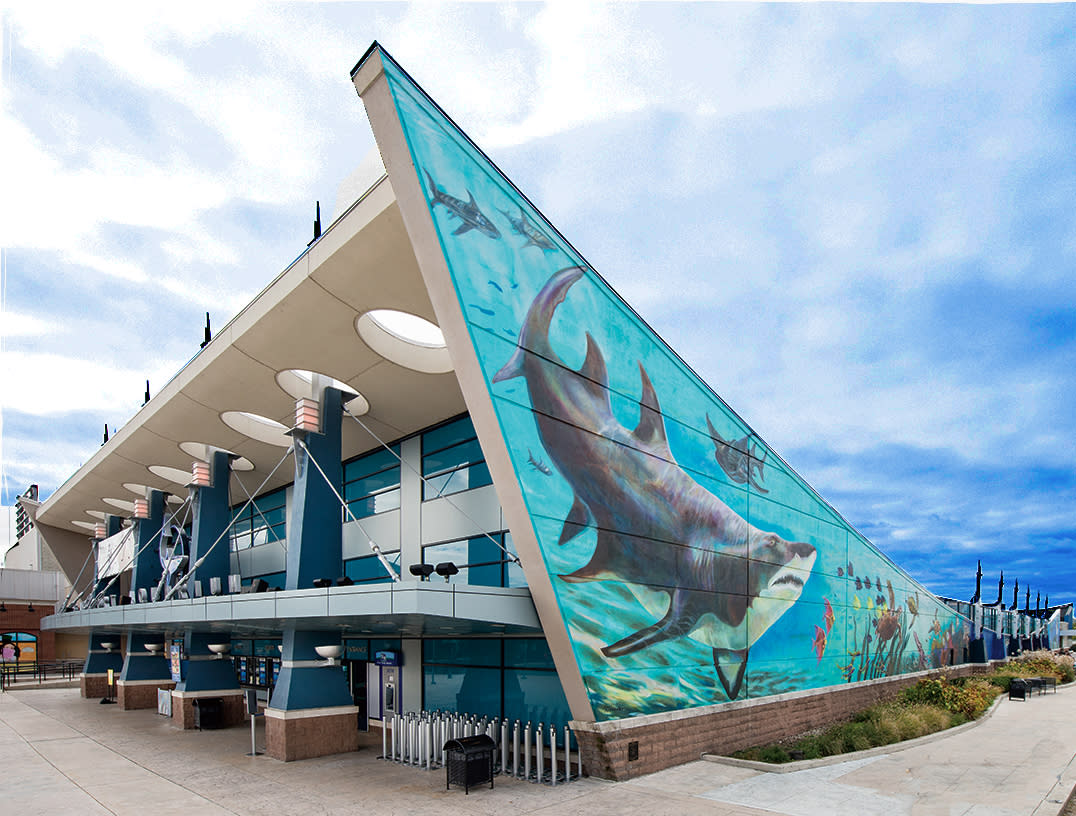 Newport Aquarium, 1999
The good times didn't last forever! The establishment of Las Vegas, Nevada, as America's new adult entertainment capital, coupled with the decline of industry, signaled the end of Old Newport. A reform movement among Newport's citizens sealed the deal and eventually led to the rebirth of the city as Northern Kentucky's family entertainment capital. The centerpiece of this reinvention is the Newport Aquarium. Designed by Phoenix-based Deutsch Architecture Group, the aquarium features a "swoopy" wave-like roofline and a monumental exterior mural designed by artist Rosalind Tallmadge—not to mention hundreds of aquatic species housed inside—including sharks!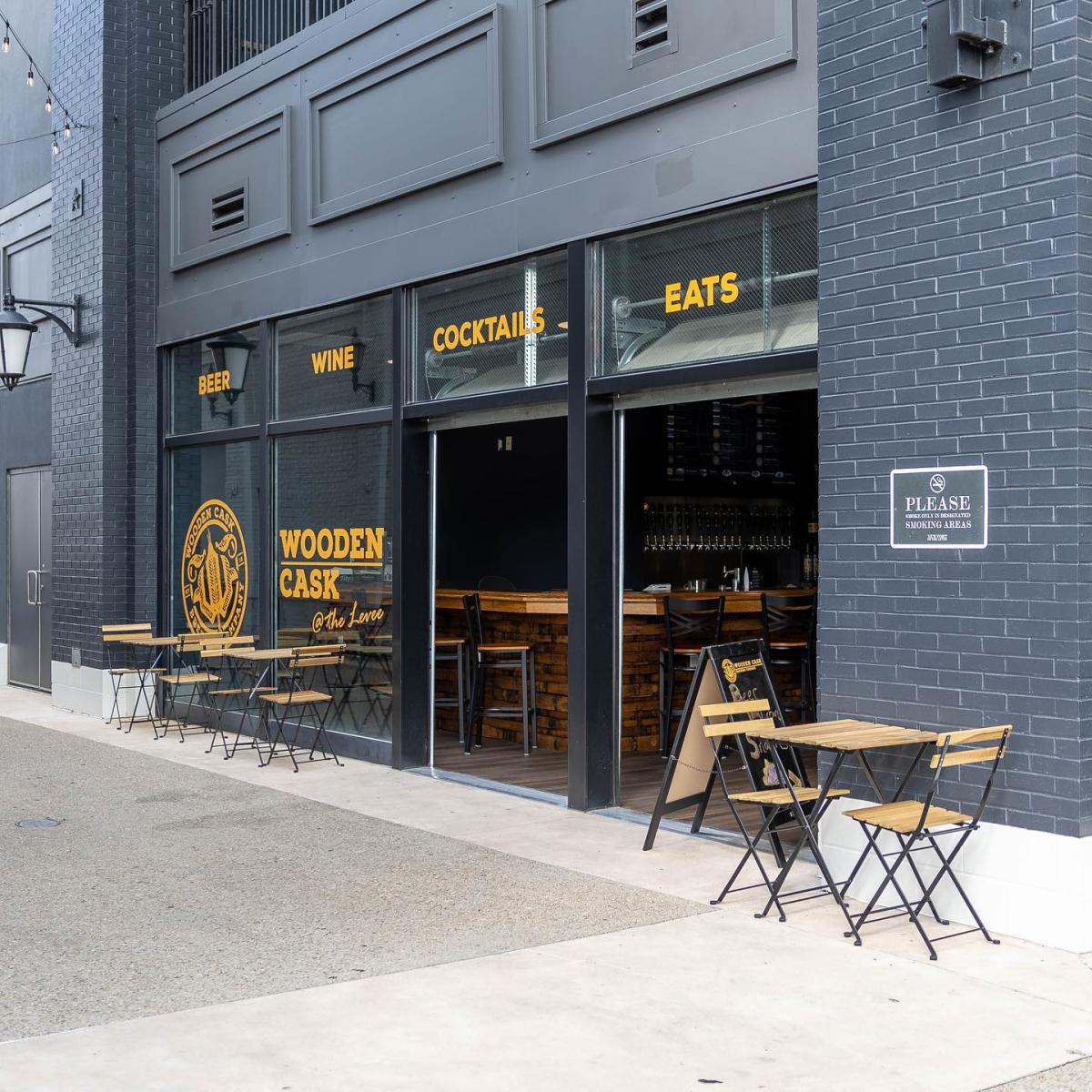 Not in the mood for fish? Enjoy cocktails at nearby Beeline, brews and bites at Wooden Cask Levee Taproom, or explore the unique shops of Newport on the Levee.
This wraps-up our tour of Newport's architecture. But there are still other architectural icons waiting to be discovered—and waiting to be built. With continued renewal and development in the city, many opportunities exist to create new architectural marvels. Stay tuned!