This content has been updated.  Find the most current information about patio dining in Northern Kentucky here.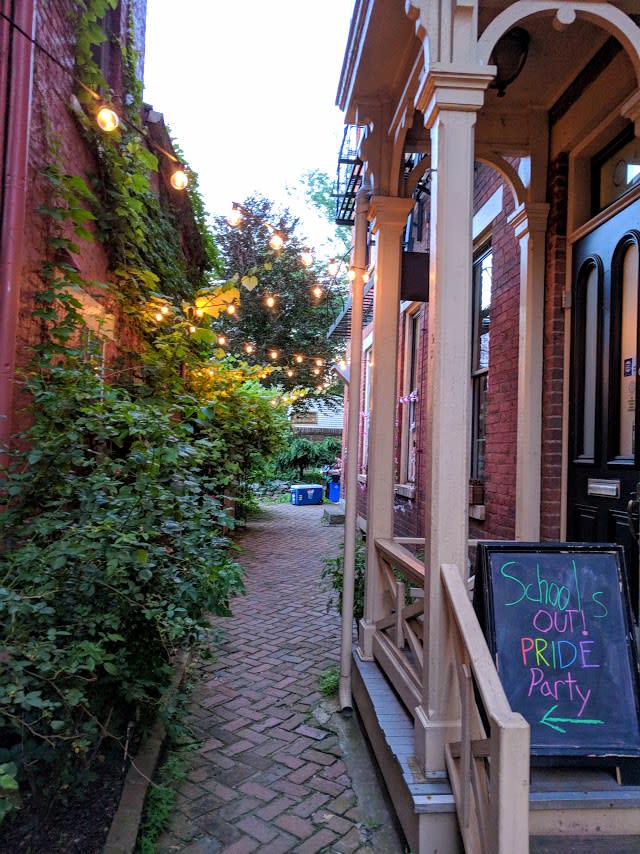 Whether you love to linger in the last moments of summer weather, or love eating outdoors in cooler, fall temperatures, Northern Kentucky has amazing outdoor dining and patio options!
Roebling Point Restaurants
Drink in the views of the famous Roebling Bridge by stopping by any of the Roebling Point restaurants.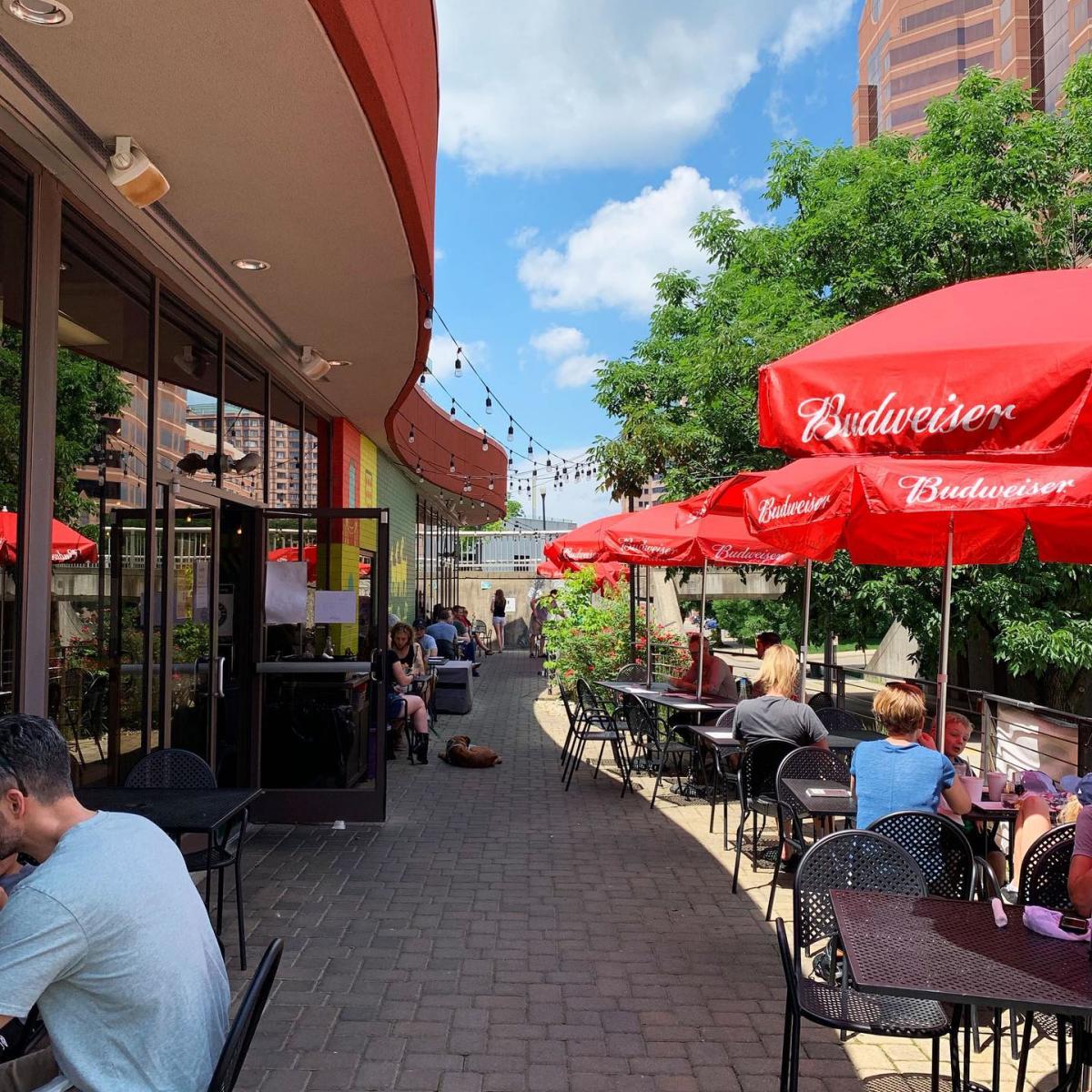 Located at the foot of the Roebling Bridge, The Gruff is inspired by the fairy tale "Three Billy Goats Gruff." With a full bar, brick oven pizzas, sandwiches, soups, and a great view of the bridge you won't be able to get enough of their patio!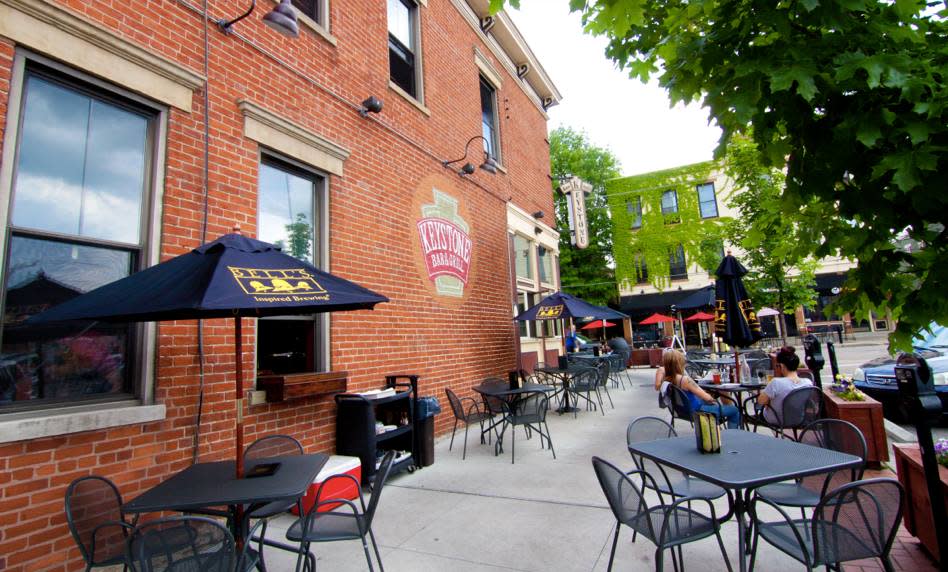 If you like mac & cheese, then you will love Keystone Bar & Grill because they have eight different mac & cheese dishes for you to enjoy in their outdoor dining space! Don't worry though if you're not the biggest fan of mac & cheese, they have other great options like burgers, sandwiches, and more.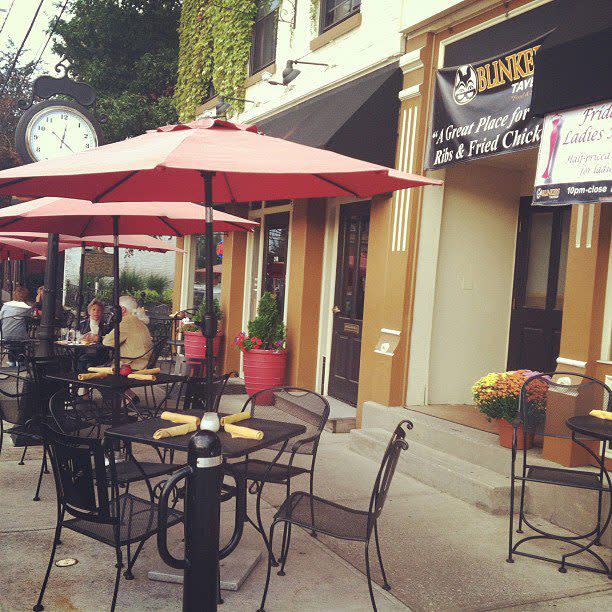 Blinkers Tavern that has not one but TWO outdoor dining areas and has been voted "Best Steak" in Northern Kentucky six years running!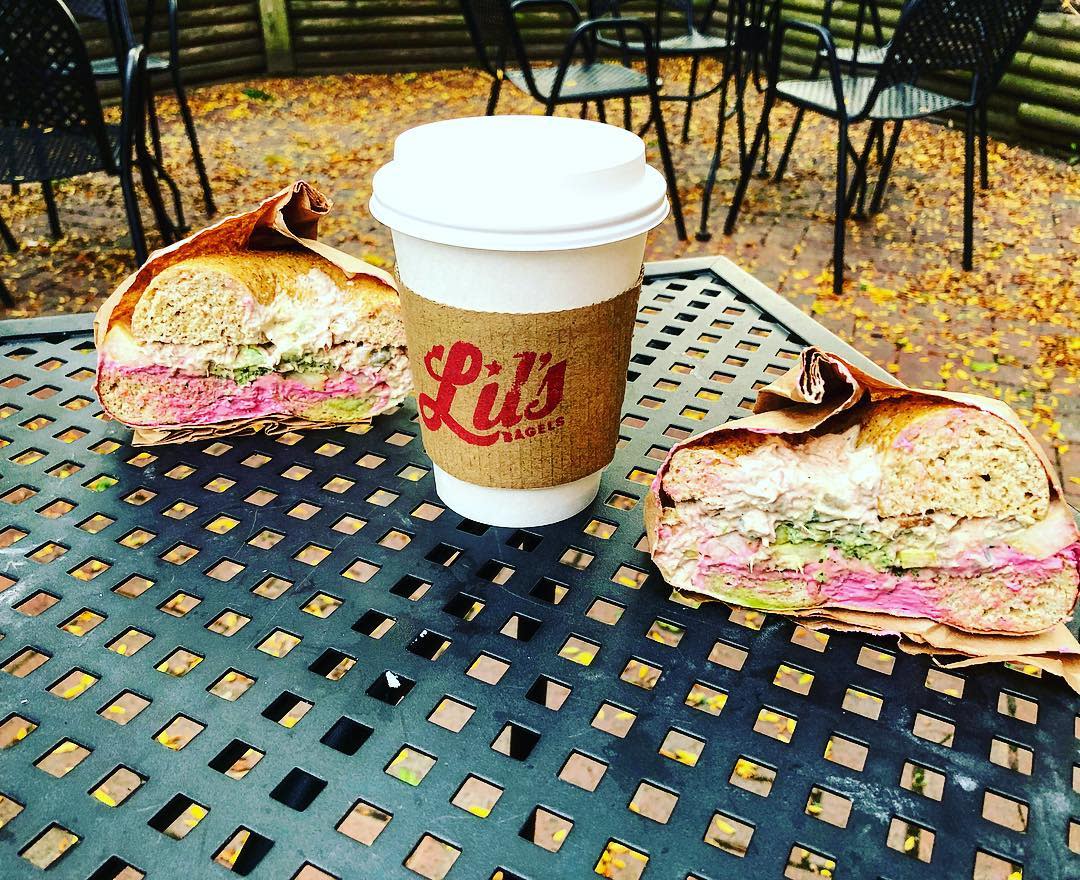 Lil's Bagels
Lil's Bagels has some of the best bagels in the NKY and Cincinnati area. Some people think they're the best you can get outside NYC! They also sell sandwiches, salads, and cocktails. They host lots of fun events on their patio, aka the Patiyo, like movie nights, happy hours, and more!
Named after the opening day pitcher for the 1913 Covington Blue Sox, Smoke Justis is a sports bar in Covington that smokes their meat on site making for great barbeque. They also serve some of the best wings in town!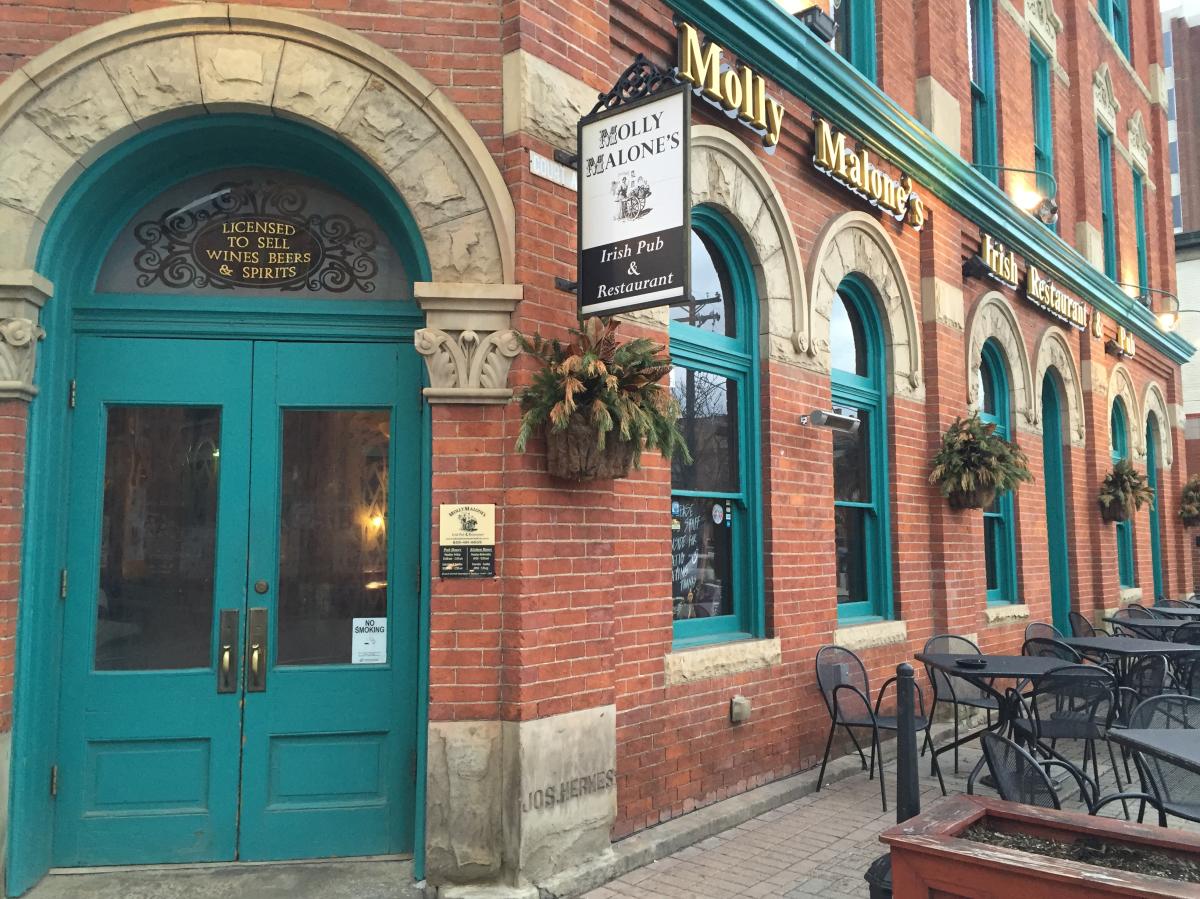 Molly Malone's is an authentic Irish pub owned and operated by a native of The Emerald Isle. Grab a pint of Guinness and enjoy the view of the Roebling Bridge from their patio. They also host lots of live music, and have one of the best St. Patrick's Day parties in town.
Mainstrasse Village
This historic village is bursting with character and charm making it an ideal spot to dine outdoors.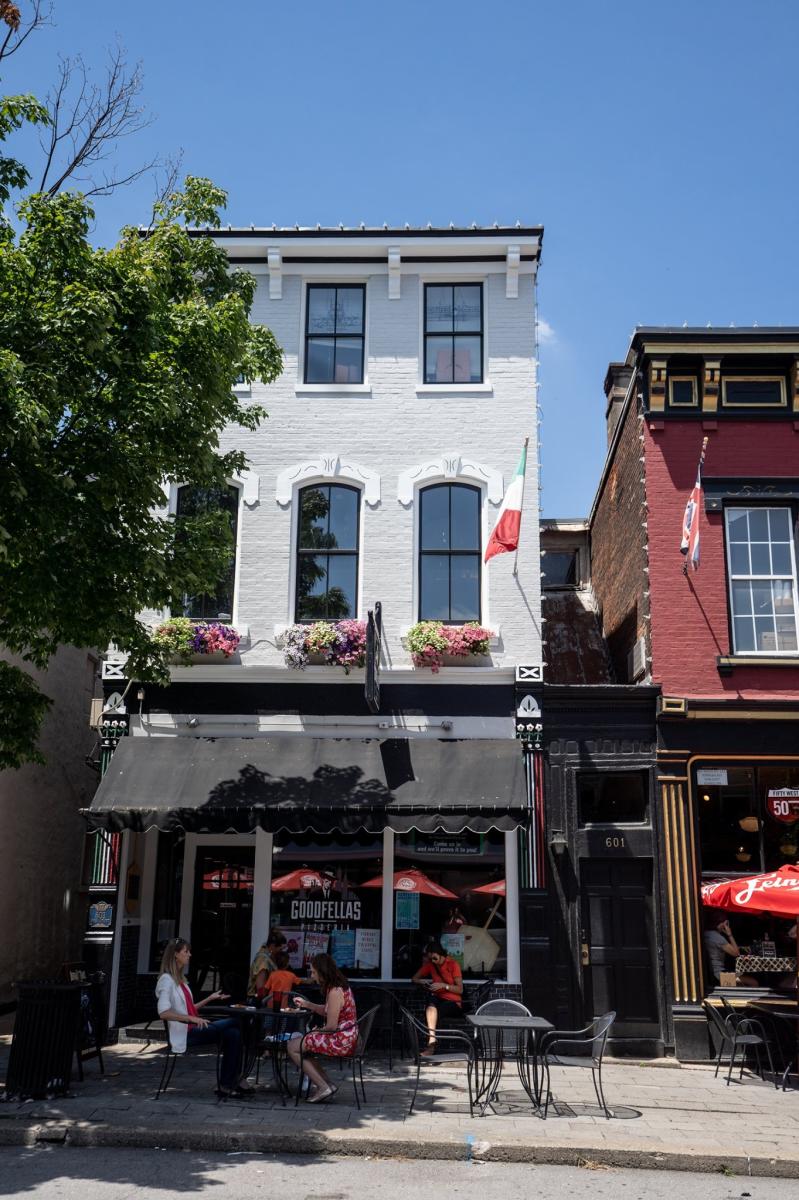 Goodfellas Pizzeria has tables out front and two levels of patio dining in the back where you can enjoy a yummy slice of New York-style pizza.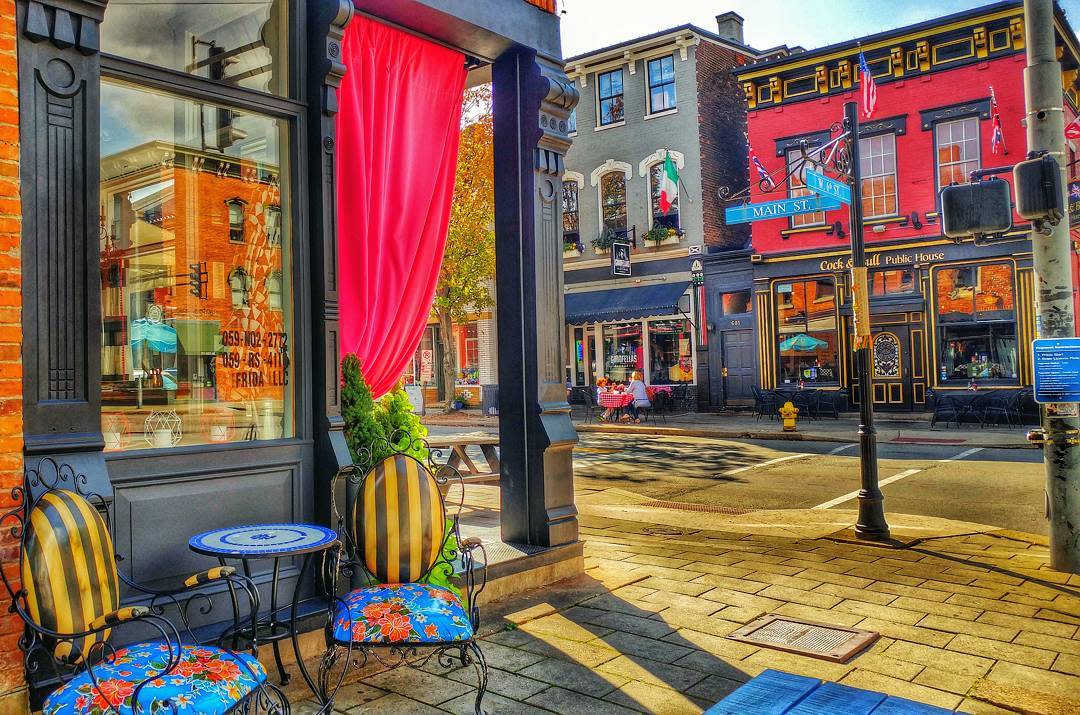 Frida 602, named in honor of the famous artist Frida Kahlo, is a Mainstrasse favorite and serves some of the best tacos in the NKY and Cincy region. You have to try their Brussels Sprouts taco!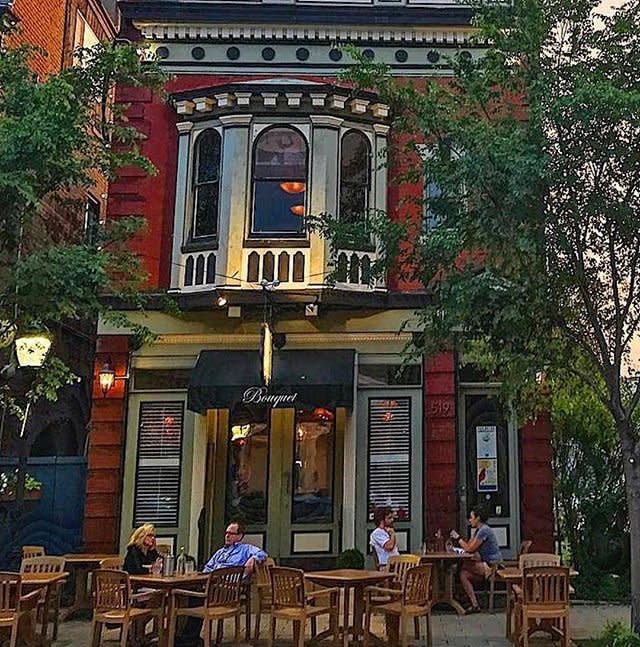 Bouquet Restaurant & Wine Bar is a stop on The B-Line and is a farm-to-table bistro known for their support of local and sustainable farming.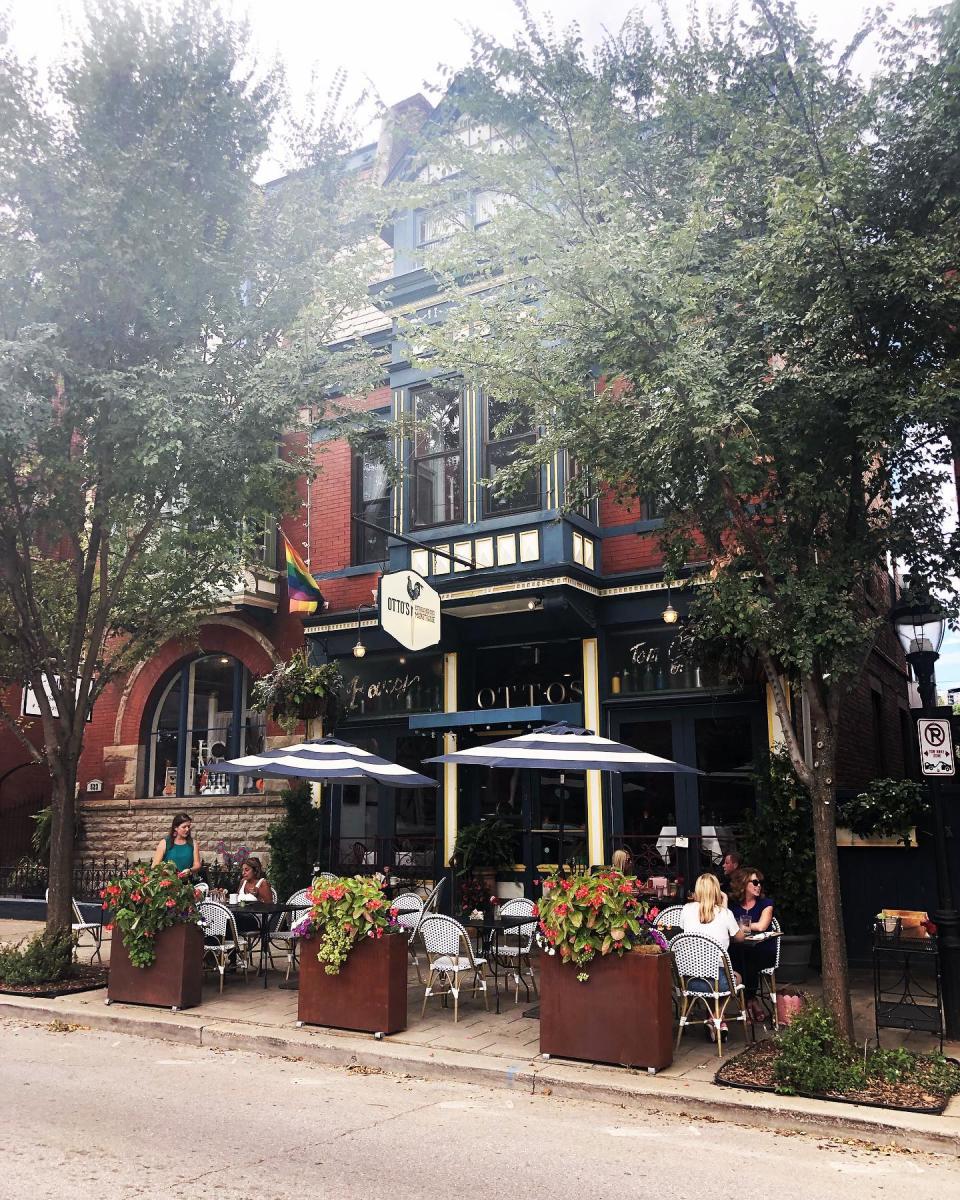 Otto's Restaurant serves American and Southern style food and is known for their classic Southern dish, fried green tomatoes. They also serve an amazing brunch on weekends--be sure to make a reservation!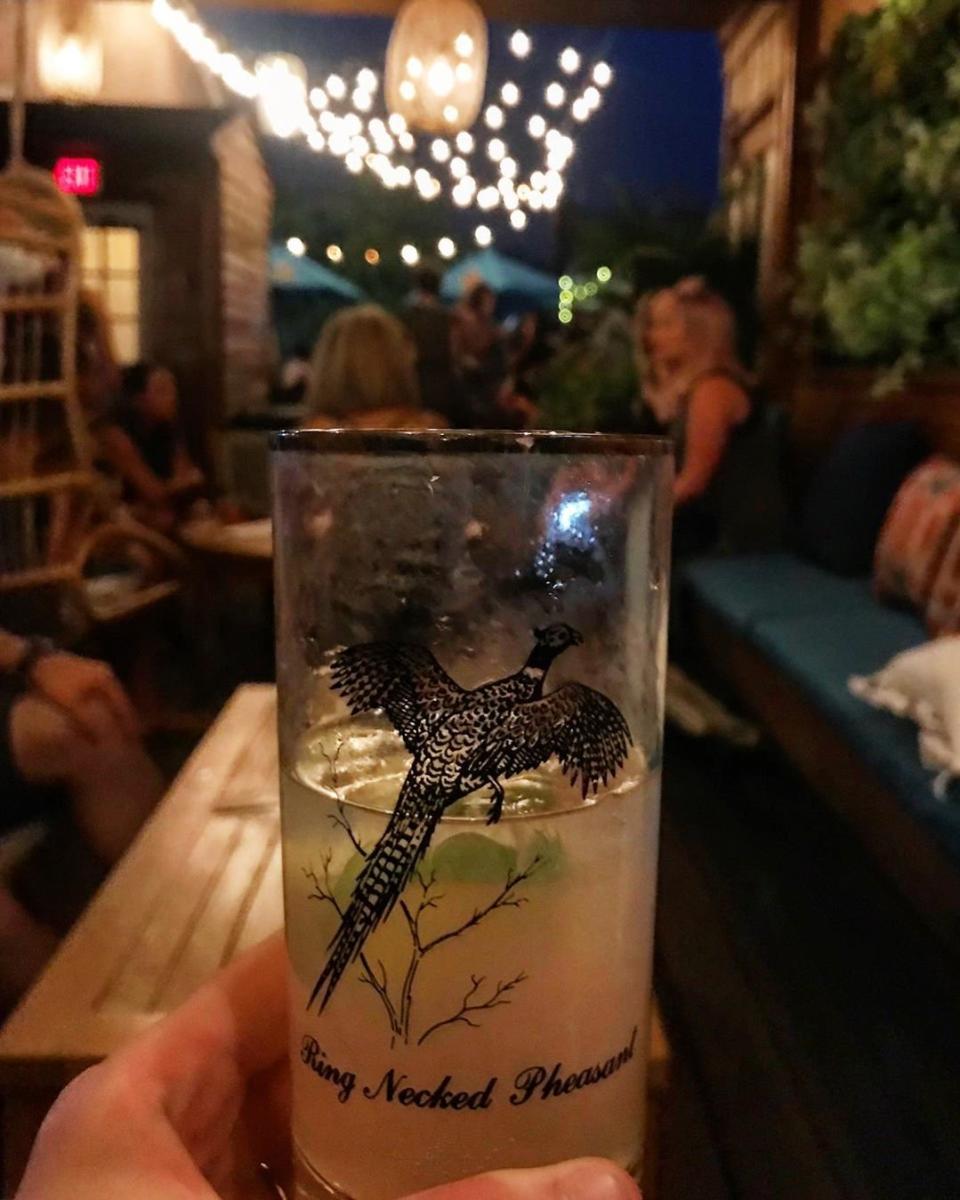 Yonder
Yonder by Commonwealth is a unique rooftop bar that opened this past June and was inspired by the Commonwealth Bistro owners' love of Kentucky State Parks. With a food menu that rotates weekly, you'll always have new options to choose from!

Transformed from the original Coppin's Department Store, Coppin's is infused with history and offers curated cocktails and locally sourced food like their yummy Buffalo Cauliflower Sandwich. Coppin's is also a stop on The B-Line and is dog friendly so bring your furry four-legged friend with you to experience their outdoor patio!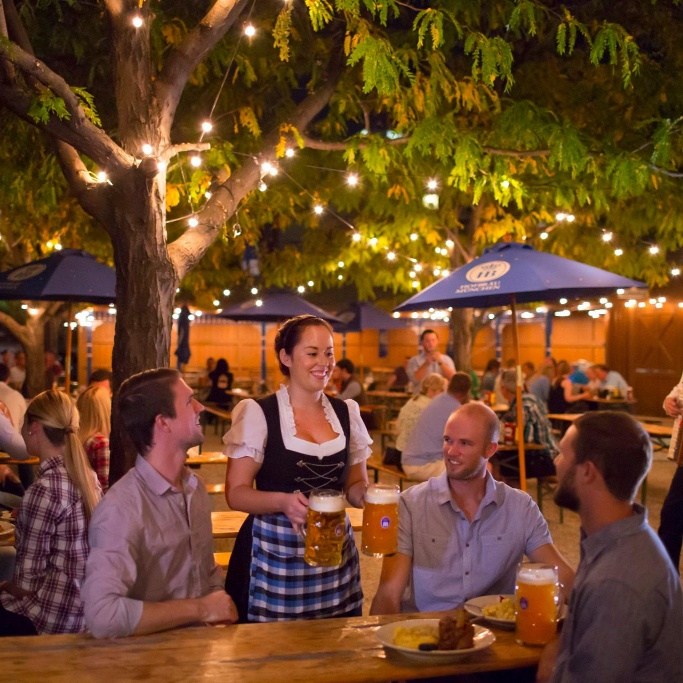 This list would be incomplete without mentioning Hofbrauhaus' spacious outdoor biergarten. The Newport location is America's first authentic Hofbrauhaus. It's located right across from Newport on the Levee. Make sure to stop in and enjoy traditions from Germany without having to leave the United States!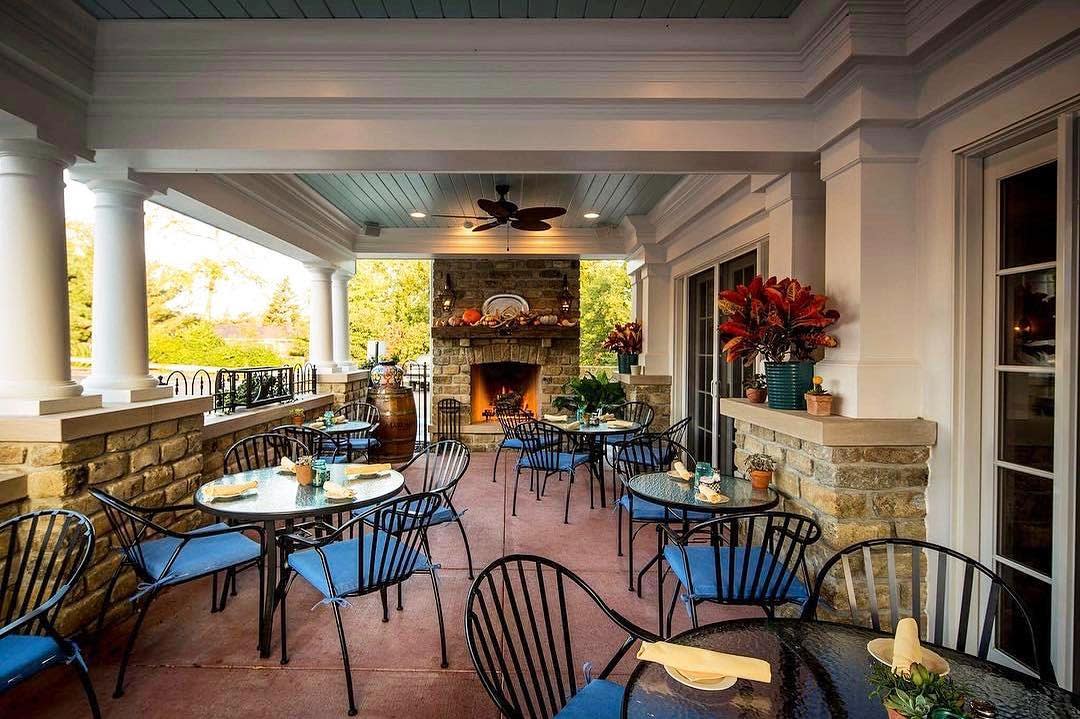 Located in Fort Mitchell, local favorite Greyhound Tavern recently built a large outdoor patio for customers to enjoy. Greyhound Tavern is known for their award-winning food including their fried chicken, hot brown, and large onion rings!