An NKY Local's Favorite Day Trips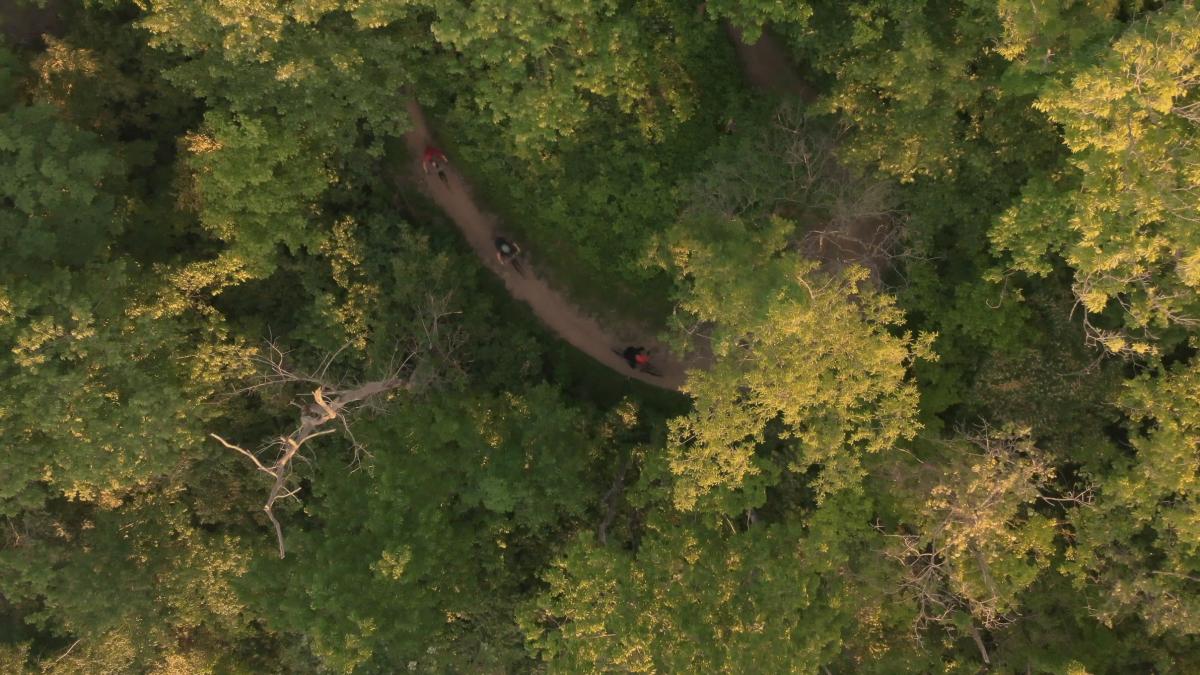 Summer is a great time to explore Northern Kentucky along its scenic byways. There's a lot to discover by car including historic homes and artsy towns; state parks and nature trails; bourbon distilleries and wineries. Here's a local's guide to three favorite NKY summertime drives.
Bourbon Trails and Hollywood Royalty
Wilder to Augusta – 36 miles along the AA Highway (a.k.a., Route 9).
The AA Highway stretches some 120 miles along KY Route 9 between Newport and Grayson, but the 36-mile stretch between Wilder and Augusta is particularly scenic and connects the past to the present in surprising ways.
Starting in Wilder, take the four-lane AA Highway south as it winds across densely wooded hills toward the river town of Augusta (with hardly a commercial strip in sight!) Along the way, make a pitstop at KY 1159 to see the historic Walcott / White Covered Bridge, a remembrance of transportation's past.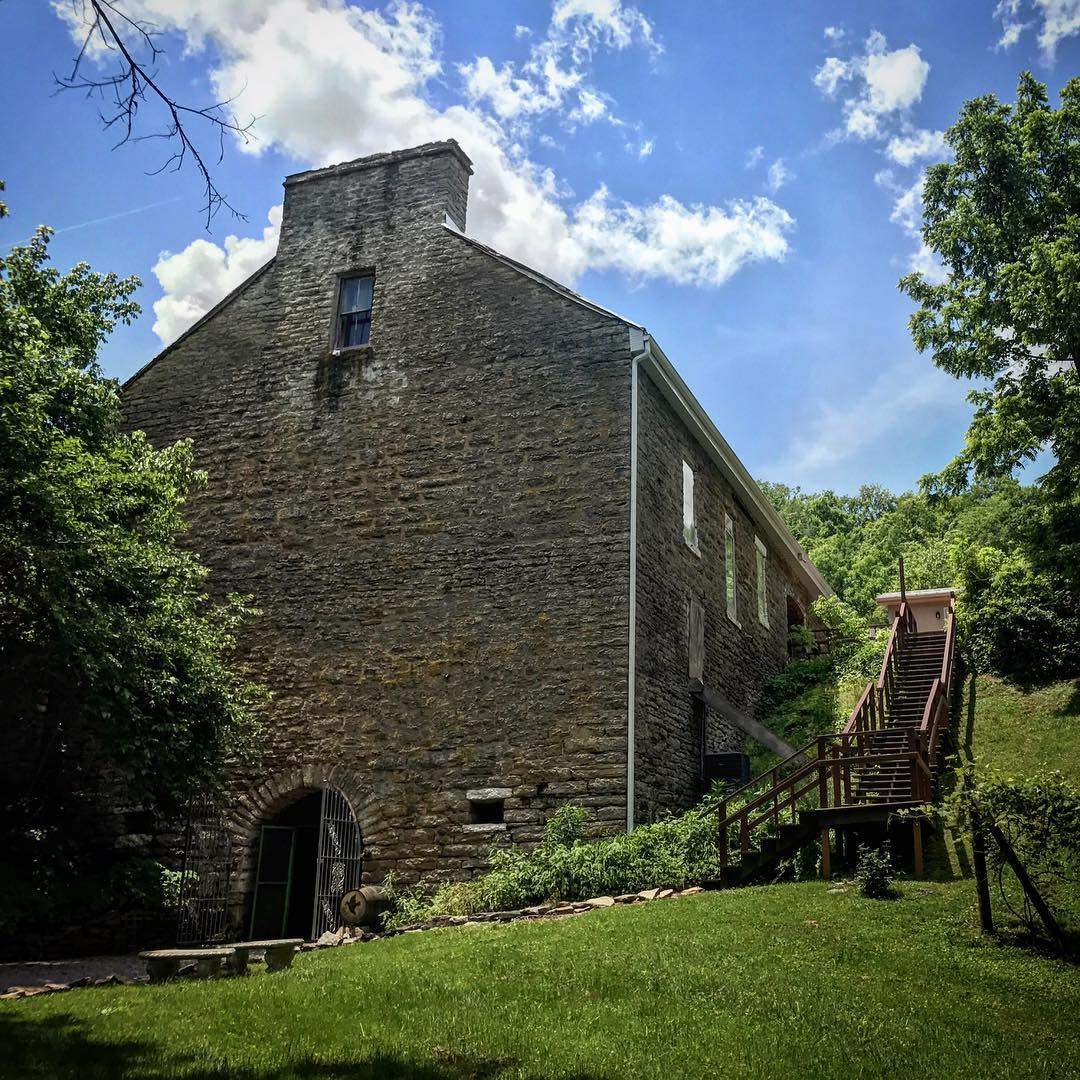 Approaching the outskirts of Augusta, stop and experience Baker-Bird Winery and Distillery. Architecture fans will admire its star attraction: an impressive stone "wine barn" built by German immigrants 175 years ago. The structure's ground level includes a massive, vaulted ceiling where vintners once stored casks of wine at a year-round 55 degrees.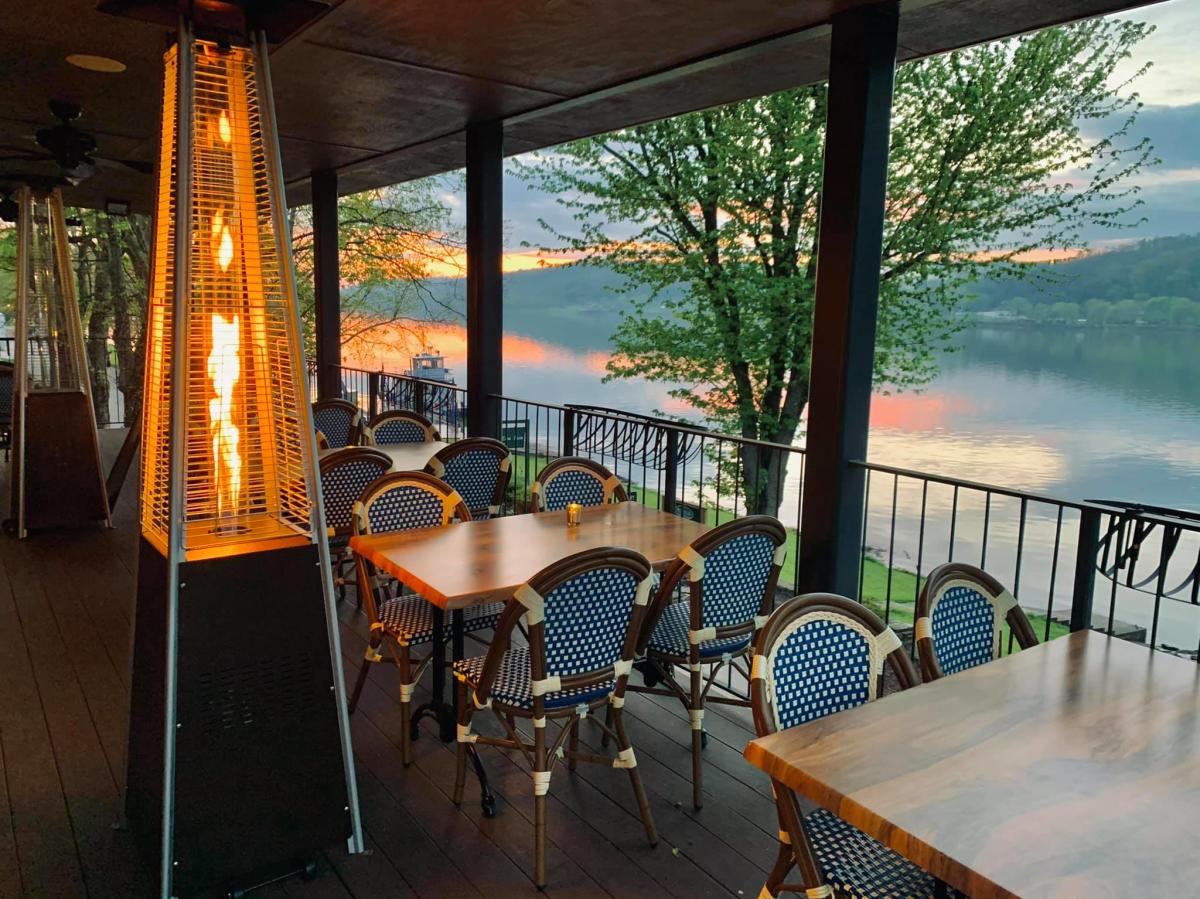 After tasting a few samples, drive into Augusta proper, a charming burg situated on the banks of the Ohio River. This one-time home of Hollywood legend Rosemary Clooney welcomes visitors to the movie actor's house, now a museum, and invites restaurant enthusiasts to enjoy the Beehive August Tavern, a stop on Northern Kentucky's B-Line craft bourbon trail. Enjoy a meal and the gorgeous views of the Ohio River from the second-floor patio. (Can't get enough of Kentucky bourbon? Head south 30 minutes to Caproni's Restaurant in Maysville, another great stop on the B-Line.)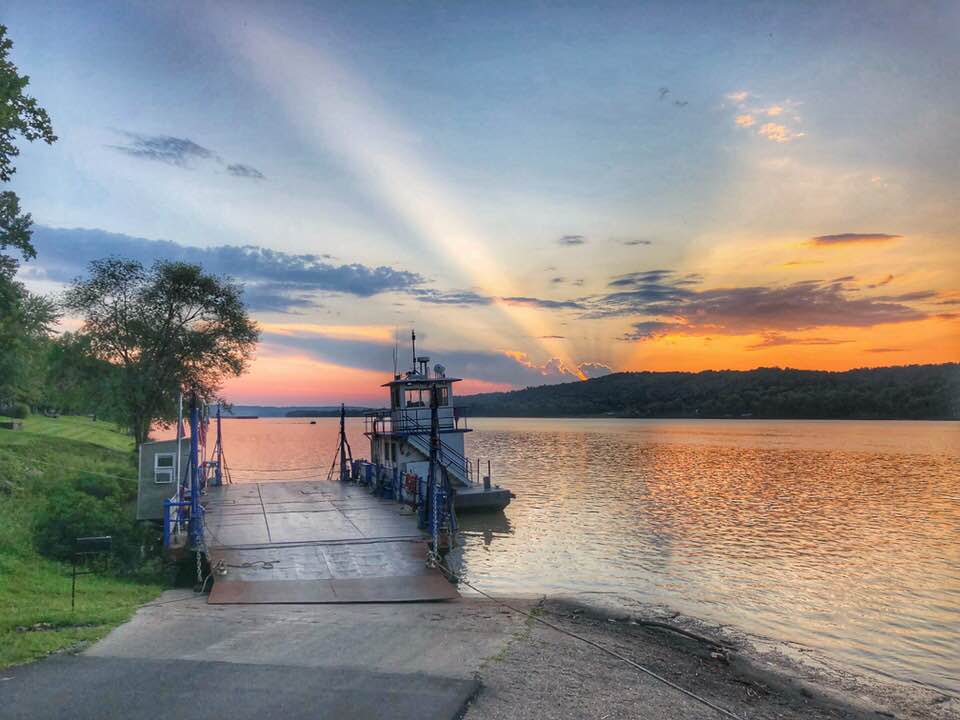 When it's time to head back toward Newport, take the Augusta Ferry across the Ohio River and continue your journey west along US 52 while enjoying stunning views of the Kentucky landscape from the river's north bank.
A River's Course to Outdoor Fun in NKY
Alexandria to Kincaid Lake State Park – 22 miles along US 27 to KY 177 and KY 159.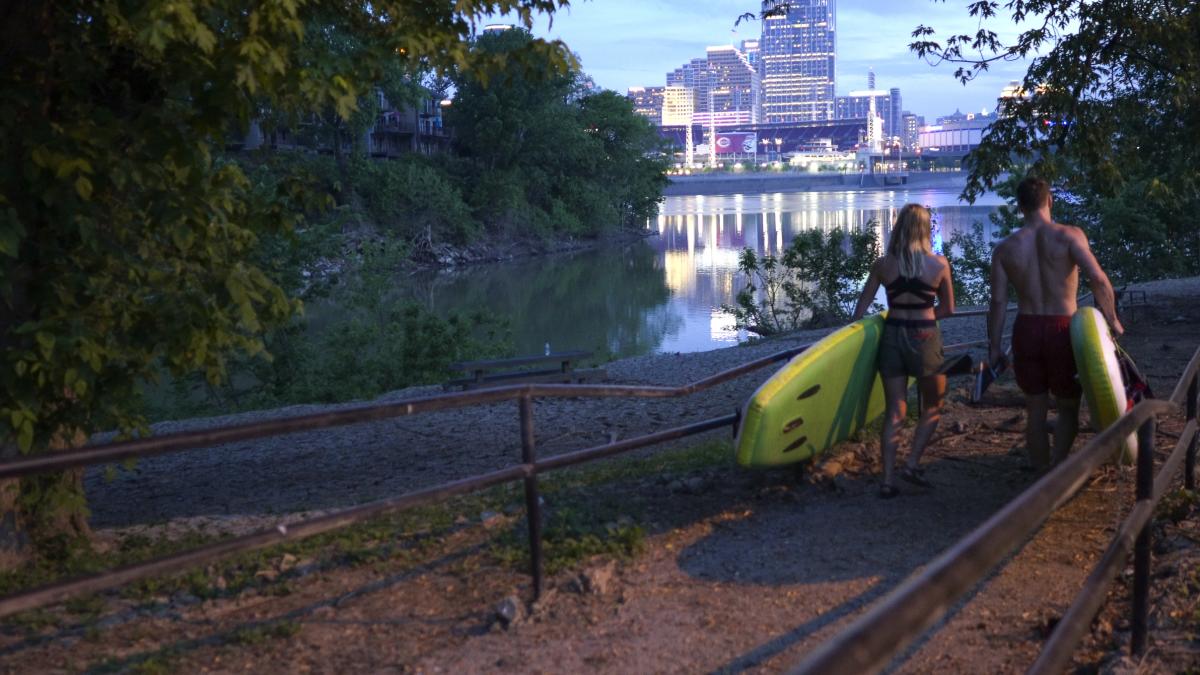 The Licking River flows north some 300 miles from its source in eastern Kentucky's Cumberland Plateau to the Ohio River where the cities of Newport, Covington and Cincinnati meet. US 27 runs roughly parallel to the Licking, leading drivers from Northern Kentucky's urban areas to the rural landscapes and recreation areas further south—including Kincaid Lake State Park.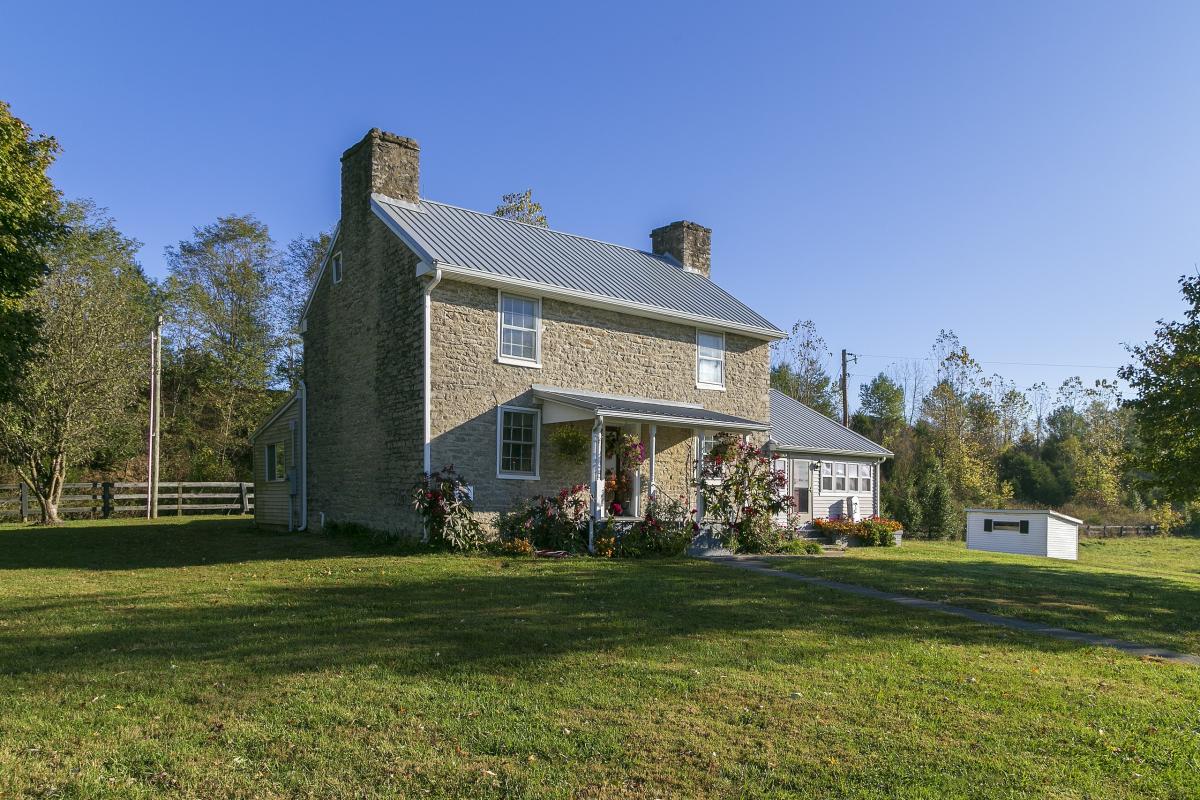 Starting in Alexandria, take US 27 south through farmland and forested hills for 15 miles to KY 177. Here, at the intersection, stands the Fryer House, a historic limestone structure built in 1811 and now home to the Pendleton County Historical Society and Museum.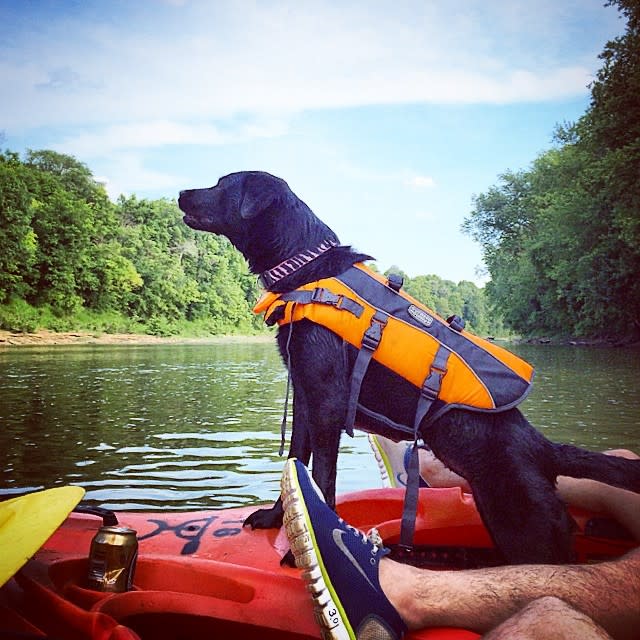 KY 177 follows a section of the Licking River popular with canoers and kayakers. Want to take a break from driving? Rent a canoe or kayak—or an innertube—from Thaxton's Licking River Canoe Rental and take a paddling excursion down the river.
A few miles upriver from Thaxton's, turn onto KY 159 and follow the road's scenic drive along a ridge top. It provides stunning views over the valleys below and the forested hills beyond stretching for miles into the distance.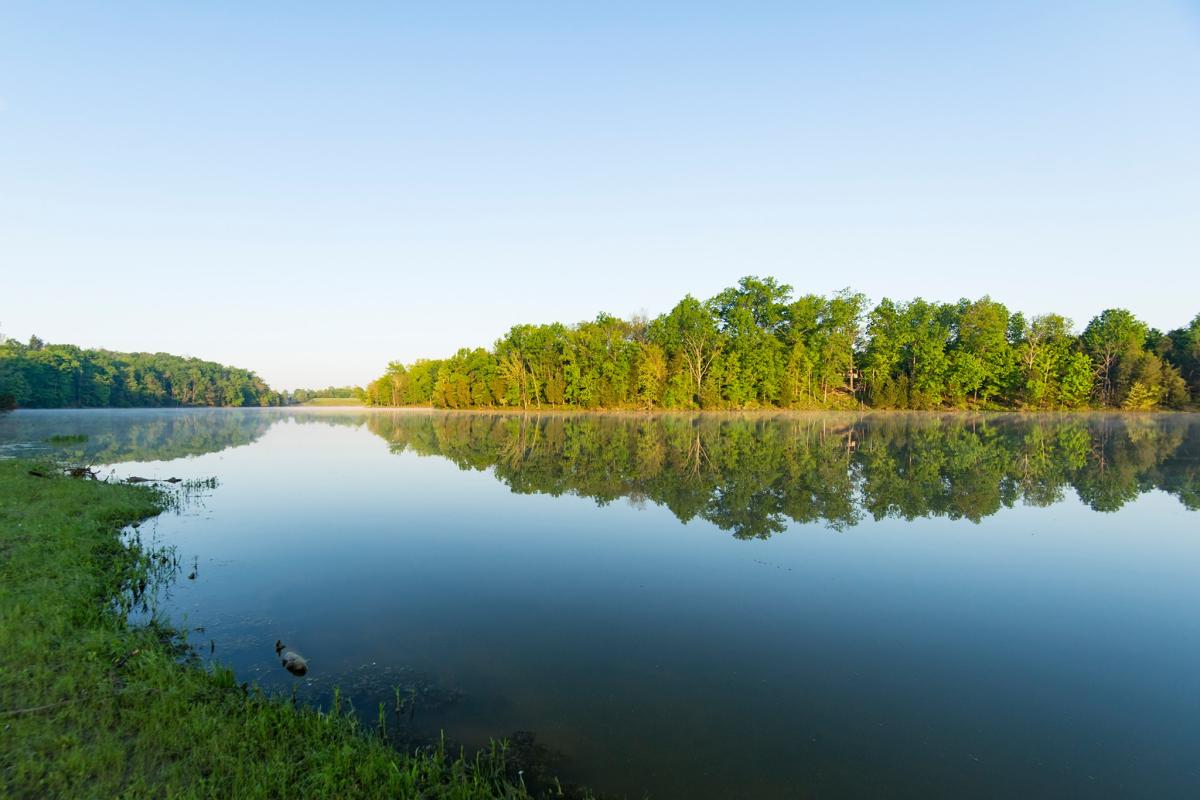 Gradually, KY 159 descends back into the Licking River valley and leads to Kincaid Lake State Park. Here, in 1961, state engineers impounded Kincaid Creek, a tributary of the Licking, creating Kincaid Lake. Enjoy boating, swimming, camping, golfing, and hiking at this popular recreation destination.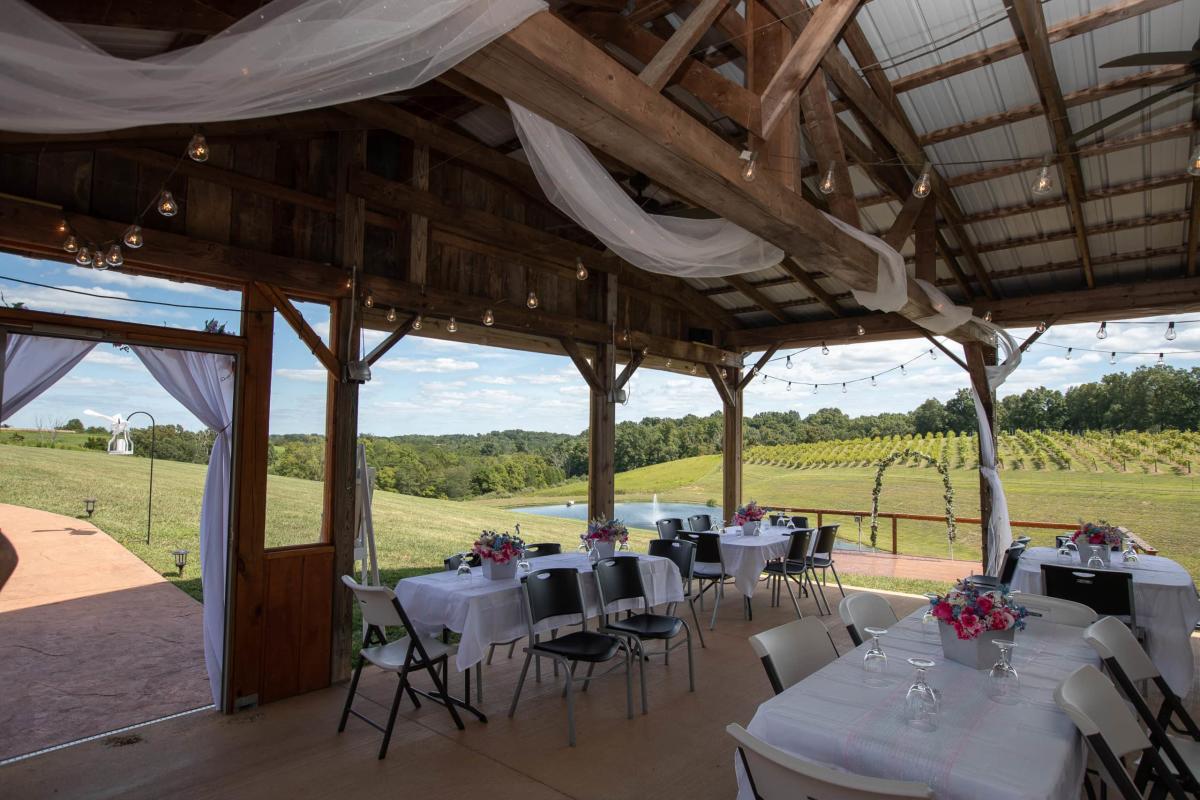 On the drive back, retrace your steps toward Alexandria and stop by Seven Wells Vineyard and Winery on US 27. Relax with a glass of wine after the day's excursion and listen to live music performances on this family-owned farm surrounded by pastures and vineyards.
In Search of Mighty Mammoths and Political Pooches
Burlington to Big Bone Lick State Park – 20 miles along KY 18.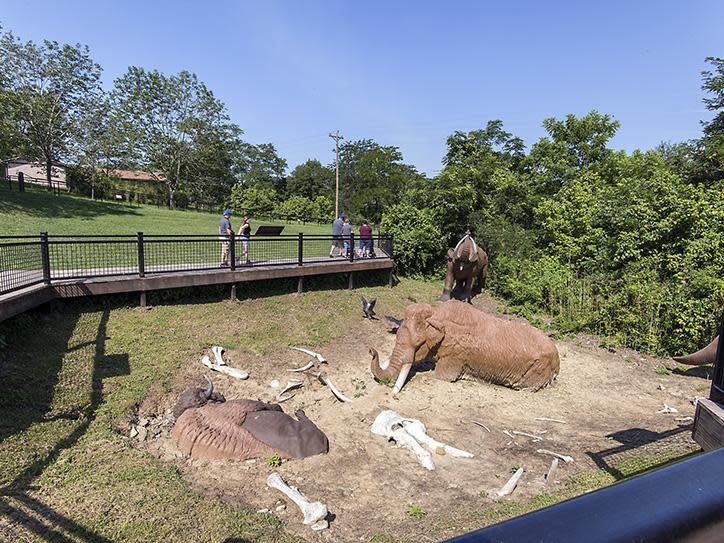 Mammoths in Northern Kentucky? Pooches in politics? Big Bone Lick Scenic Byway follows KY 18 from the historic center of Burlington to Big Bone Lick State Park, famous for its fossils of Pleistocene megafauna—and, along the way, meet a canine town mayor!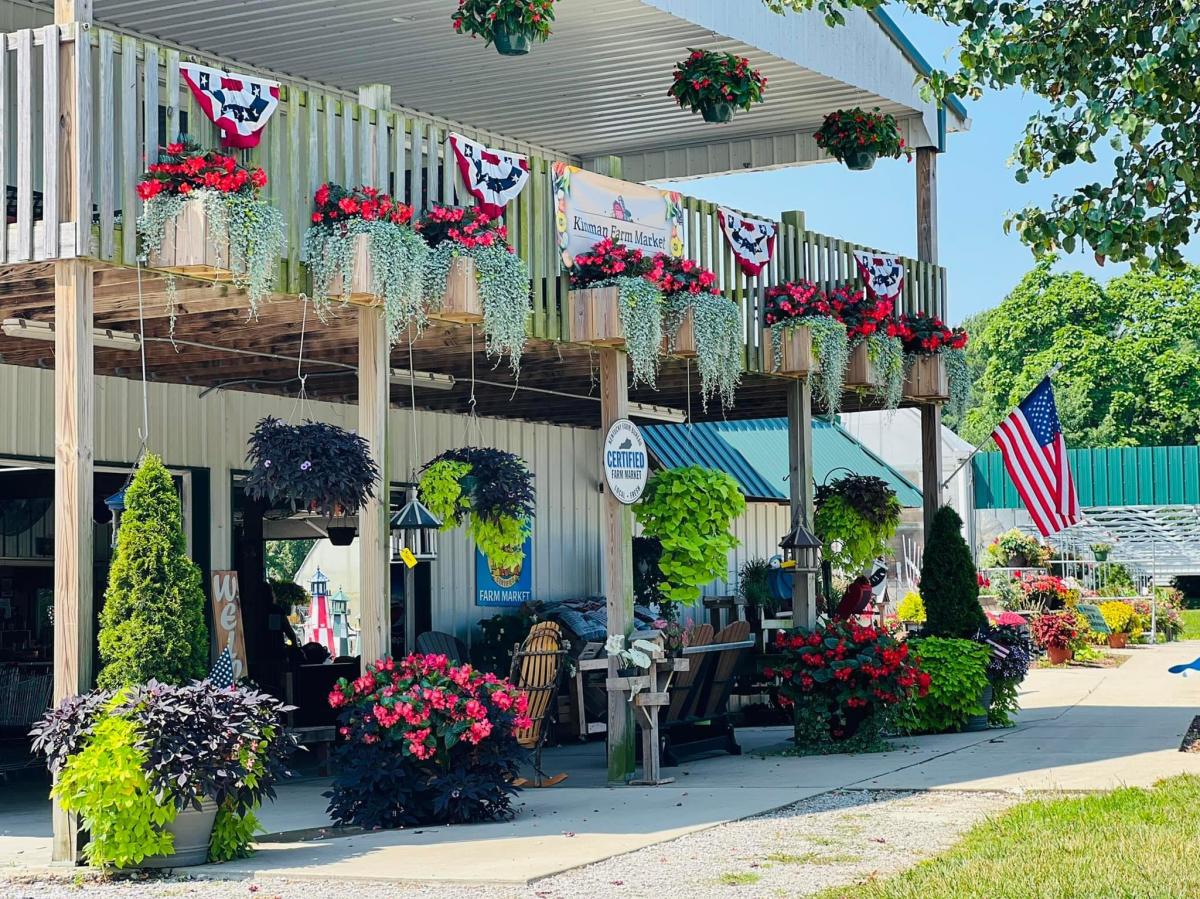 Set out from Burlington, the seat of Boone County, after fueling-up at the Washington Square Café located in city's historic district. Driving west on KY 18, stop by Kinman Farm Market for locally grown produce and a "summer-fun-on-the-farm" playground for kids.
A few miles past Kinman, KY 18 passes through a wooded ravine along a branch of the Middle Creek. Here, the historic Dinsmore Homestead sits within a heavily forested landscape. Take a guided tour of the house built in 1842—or wander up a steep trail through the woods to the Dinsmore family cemetery (if you dare!)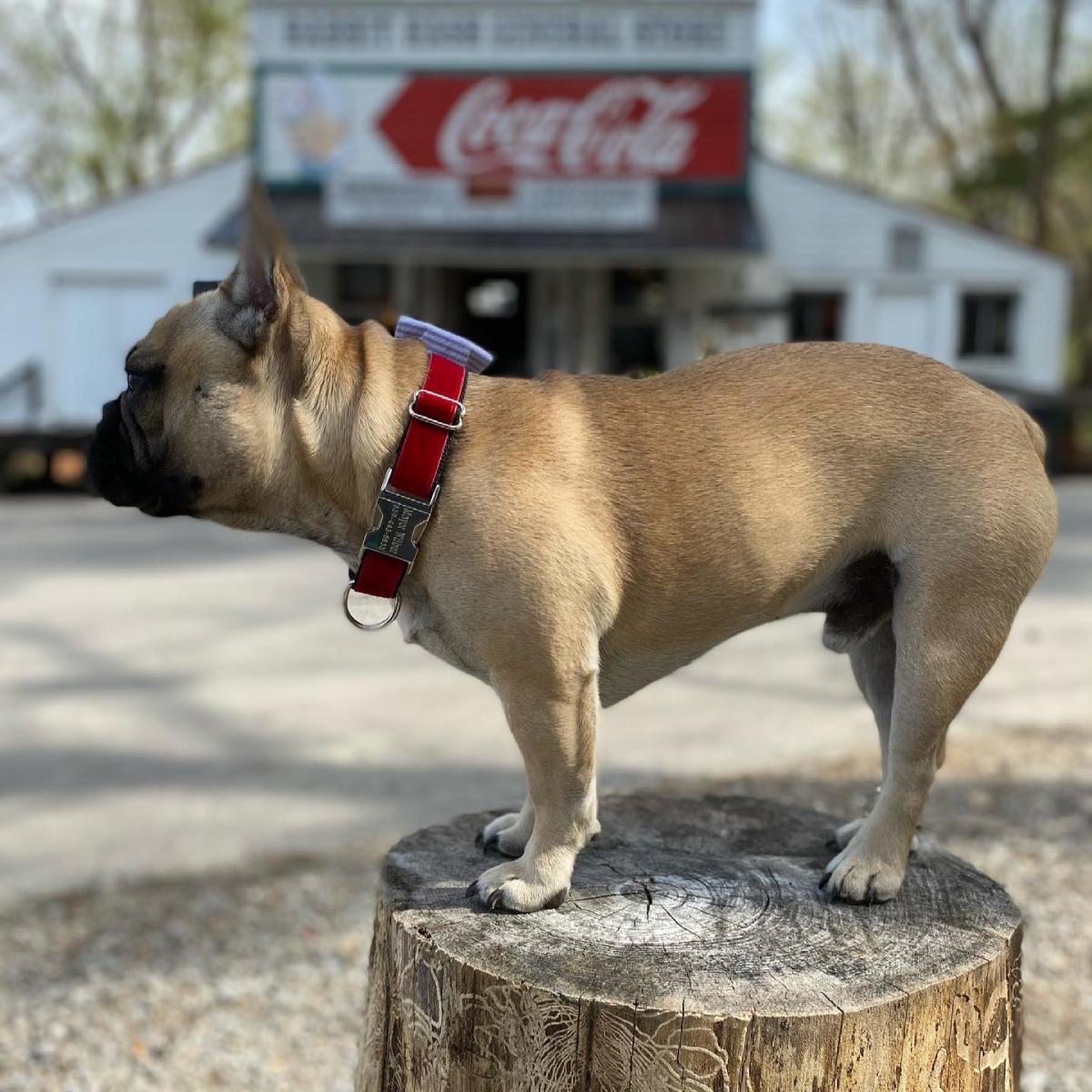 Beyond Dinsmore sits the burg of Rabbit Hash, a funky little town on the banks of the Ohio River where a French Bulldog named Wilbur serves as mayor! While there, don't miss the General Store and the tasting room of Gunpowder Creek Vineyards. Its adjacent outdoor patio overlooks the town's main street and provides great views of the river.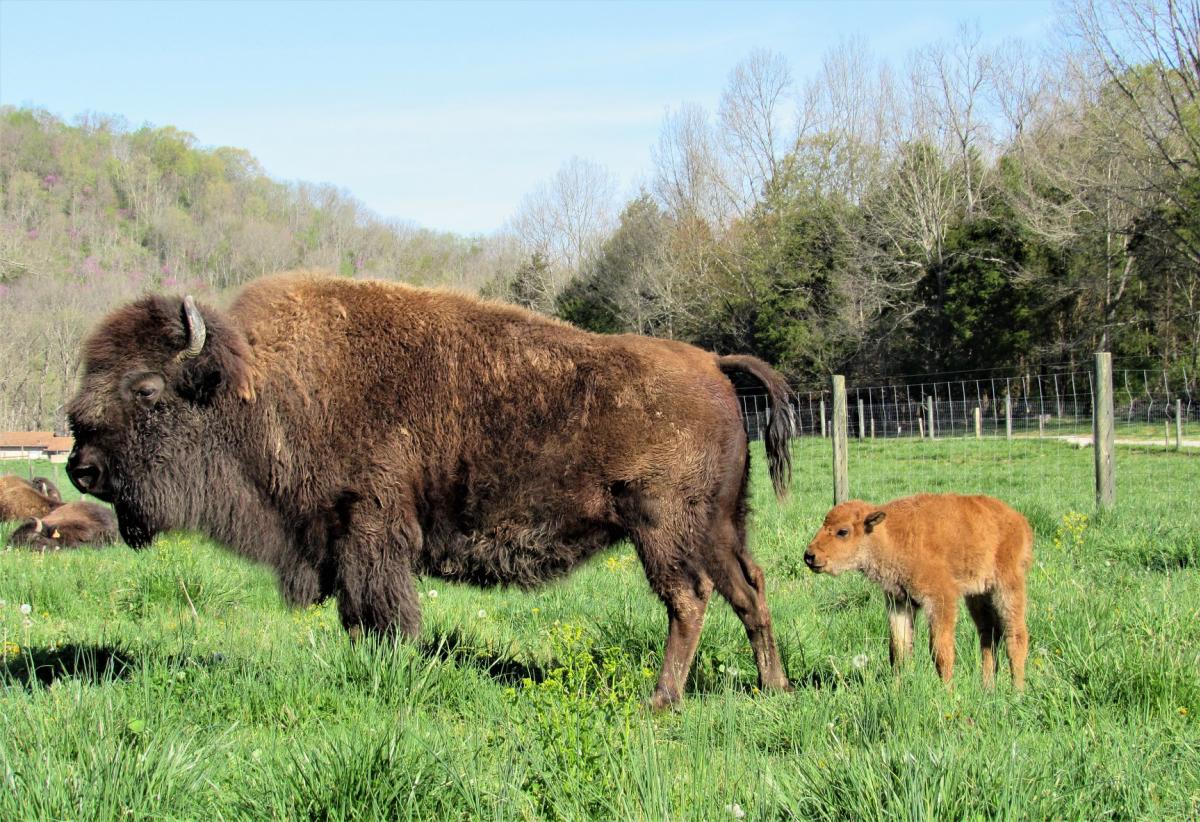 Leaving town, follow KY 18 past Gunpowder Creek vineyards to Big Bone Lick State Park. During the Pleistocene era, 12,000 years ago, mammoths, bison, and other beasts got trapped in the salt licks, which preserved their remains for millennia. Today, paleontologists study the "big bones," skulls, and tusks excavated from the site—many now on display in the park's museum. But the main attractions are the real, live bison who wonder in a field a short hike from the museum.
We hope you have enjoyed this article. Wanting to learn more about Northern Kentucky and great places to check out? Head over to our blog page, The Kitchen Table for more articles on what our region has to offer!