NKY Things to Do
With so much to do and see in Northern Kentucky, planning your next travel adventure is easy. Whether you're searching for family-friendly fun, want to take in the arts (or scenic views) or learn more about bourbon, NKY has it all!
No matter what city area you're exploring–Covington, Newport or Florence–let us help you plan your next outing.
Covington Things to Do

Spend a day playing with adoptable kitties at Purrfect Day Café. As Northern Kentucky's first cat café, this adorable spot was founded on the mission to create a better matchmaking experience for cats and people alike. Over 1,900 cats have found homes to date. For $15, reserve a 50-minute slot to play with and cuddle adoptable felines in the cat lounge or watch the cuteness (for free!) from the café windows. Their menu includes themed coffees, teas, cocktails, local craft beer, wines and more. Munch on grab-and-go snacks like popcorn and pastries.

Learn about regional and local history from prehistoric times to the present at the Behringer-Crawford Museum, which includes displays on Northern Kentucky's rail systems, prehistoric artifacts and fossils, the importance of the Ohio and Licking Rivers and more. There's even a stuffed two-headed calf! Located within Devou Park, the newly-renovated museum is surrounded by 700 acres of walking trails, a golf course, fishing lakes, picturesque picnic areas and sweeping city overlooks.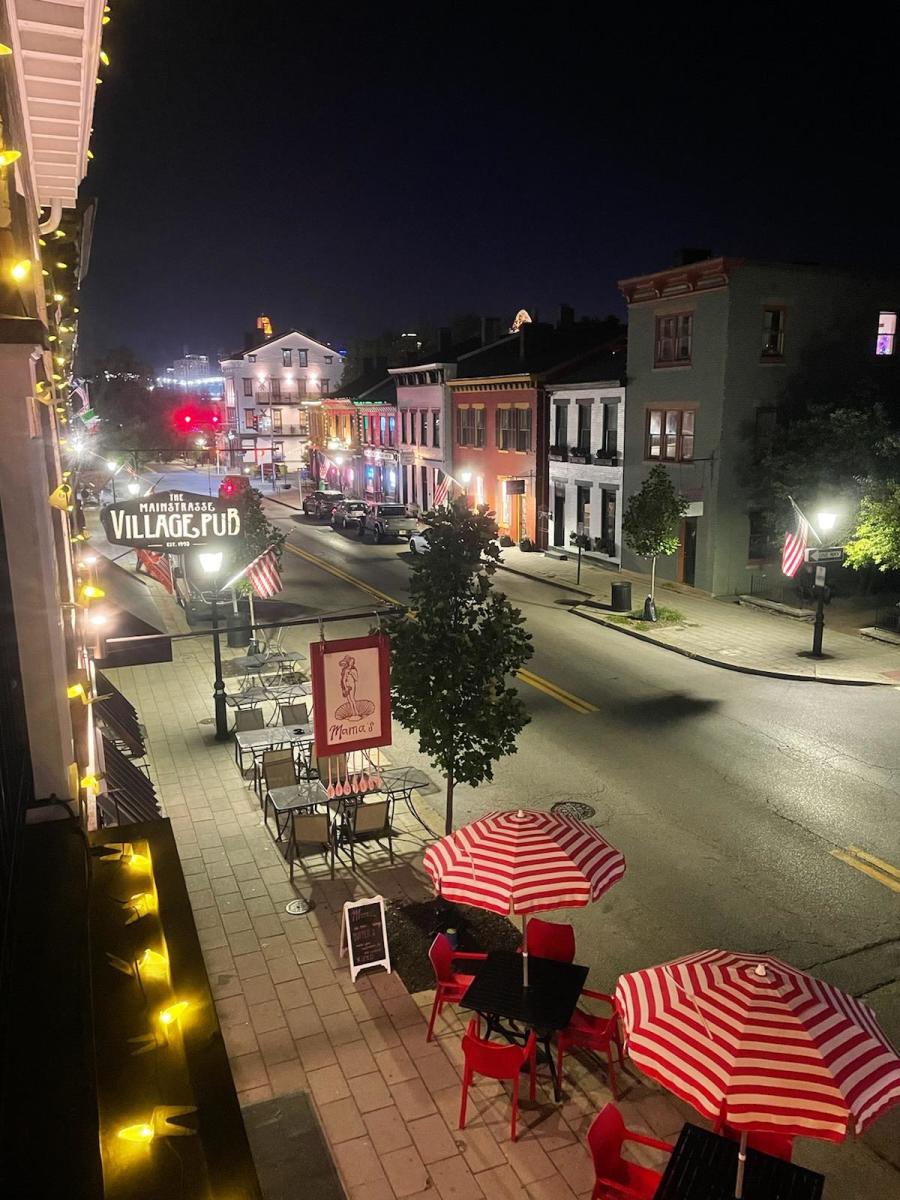 Steeped in German tradition and spanning five blocks, Mainstrasse Village was named a National Historic District in 1983. With over 40 businesses, the neighborhood is the perfect place for an afternoon stroll, morning coffee, shopping date or evening bar crawl. Designed with the aesthetics of traditional German villages in mind, it includes features like the Goose Girl Fountain and the 100-foot-tall Carroll Chimes Bell Tower. The latter spins the legend of the Pied Piper multiple times a day using animated mechanical figures.

Take in visual and performing arts at Northern Kentucky's largest (and only) multidisciplinary arts venue, The Carnegie. The original building was constructed in 1904 as The Covington Public Library, which was funded by philanthropist Andrew Carnegie. In the decades since, it has undergone several changes, renovations and name changes. Now, The Carnegie boasts five art galleries, an education center and a theater.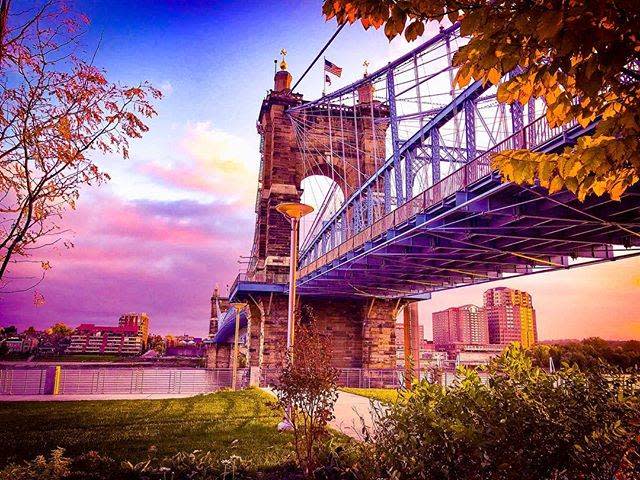 Spanning 1,075 feet of the Ohio River, connecting Covington to Cincinnati, the Roebling Bridge is one of the NKY and Cincy Region's most iconic fixtures. It has greeted Cincinnatians and Northern Kentuckians alike since opening in 1867. A National Historic Landmark, the bridge is named after its engineer, John A. Roebling, who later designed the famous Brooklyn Bridge in 1883. Stroll across the bridge's pedestrian paths for beautiful views of the Ohio River, Cincinnati skyline, and both Covington and Newport, Ky.

Craft beer meets circus entertainment at Bircus Brewing Company. Located in what once was the Ludlow Theatre, the family-friendly spot is like no other in the area. Quench your thirst with one of their 11 beers on tap and soak it up with their selection of wood-fired pizza. Do it all while watching performers juggle clubs, breathe fire, test their aerial and trapeze skills and other circus staples.
Newport Things to Do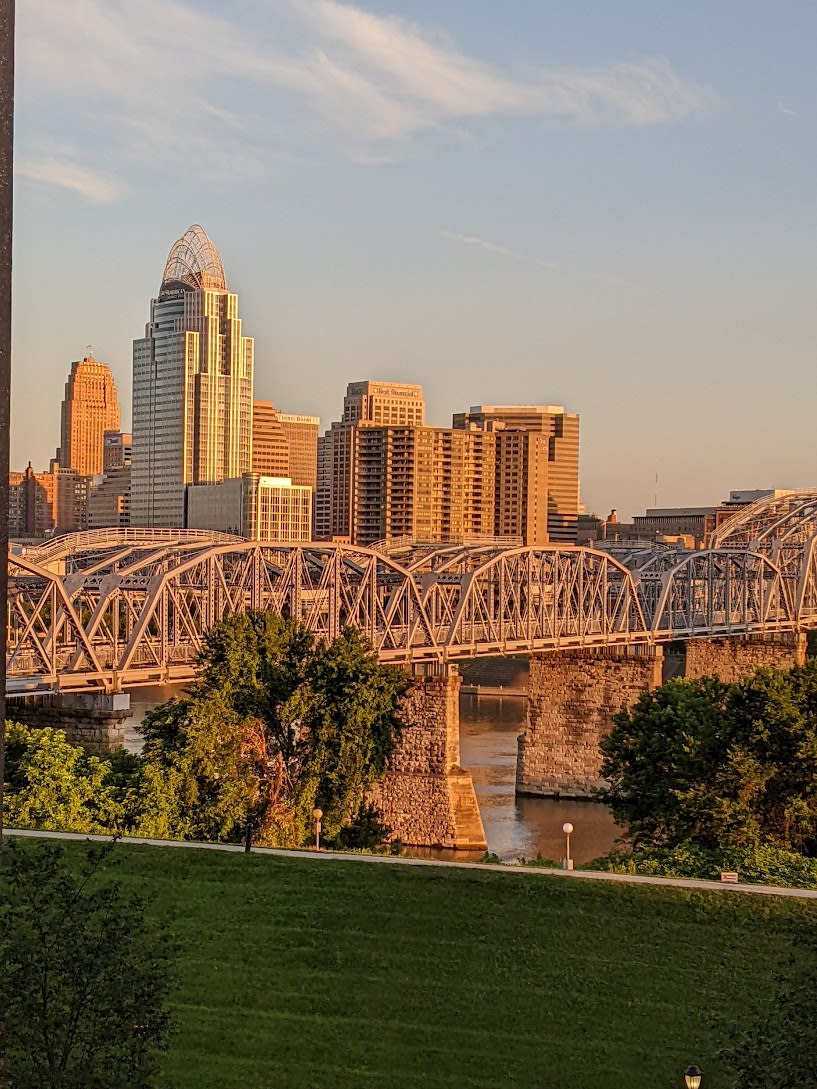 The Roebling isn't the only bridge you can walk across in Northern Kentucky. In fact, the Purple People Bridge is solely for pedestrians. Stroll (or jog!) the half-mile from Newport to Cincinnati or vice-versa. Keep an eye out for events; the bridge is often used for corporate or charity events, yoga sessions, organized runs and more.

Located at the northernmost point of the Kentucky Bourbon Trail Craft Tour®, New Riff Distilling prides itself on putting their unique spin on an old Commonwealth tradition. The distillery was established in 2014 by Ken Lewis, formerly the owner of nearby liquor retailer The Party Source. Book a tour or experience for a close-up look at how they craft Bourbon, Rye and Malted Rye whiskeys as well as Kentucky Wild Gin. Don't worry, you'll get a taste of it, too! Make sure to get your B-Line passport stamped when you go. New Riff is also a stop on NKY's bourbon trail, The B-Line®.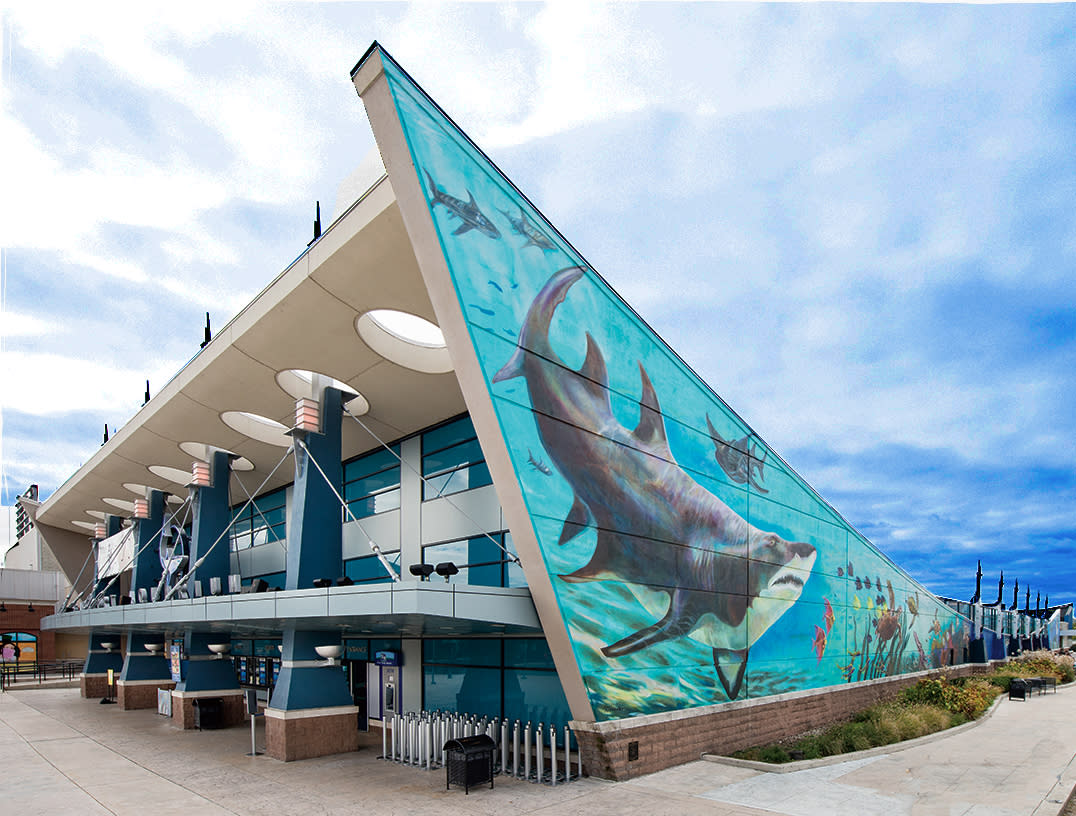 Head to Newport on the Levee for a day at the aquarium, an underwater escape nestled along the Ohio River. Encounter thousands of creatures, from frogs to fish––both freshwater and saltwater––to stingrays and sharks. Visitors can even waddle alongside penguins and get a close-up look at rare white alligators. Cross the 75-foot-long roped shark bridge and look down: The bridge is suspended just inches above a tank with swimming sharks.

Catch a live show at MegaCorp Pavilion, located just minutes from downtown Cincinnati. The venue hosts over 180 events annually and includes indoor and outdoor spaces that can accommodate thousands of concert-goers.

Take a cruise on BB Riverboats – Cincinnati's Official Riverboat Cruise Line – with daily departures. Grab lunch, enjoy live music or cozy in for dinner as the sun sets, among other options. Stationed next to Newport on the Levee, their boats set sail on the scenic Ohio River and include fully stocked bars and restaurants. When Halloween comes around, BB Riverboats transform a haunted riverboat into the U.S.S Nightmare, one of the area's longest-haunted attractions.
Florence Things to Do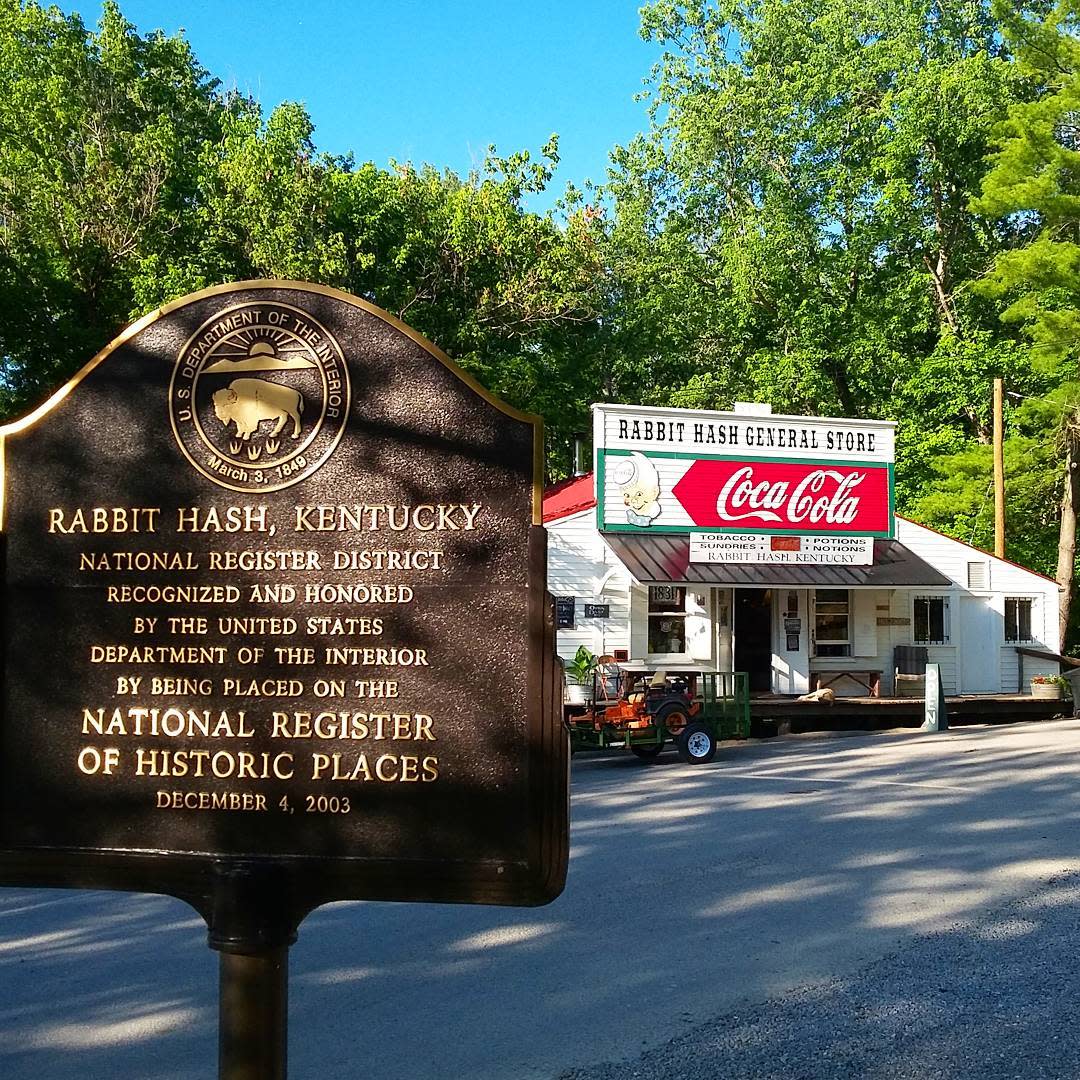 Have you ever heard of a town with a dog as mayor? Now you have. Meet Rabbit Hash, a quaint community tucked away in Boone County with a population of barely over 300. Snug beside the Ohio River is the perfect day getaway and an excuse to sip on Ale-8. Rabbit Hash is best known for its historic general store, which was established in 1831. While the store was destroyed by a fire in 2016, it reopened a year later after restoration efforts. Original material and lumber donated from other period structures were used to maintain its spot on the National Register of Historic Places.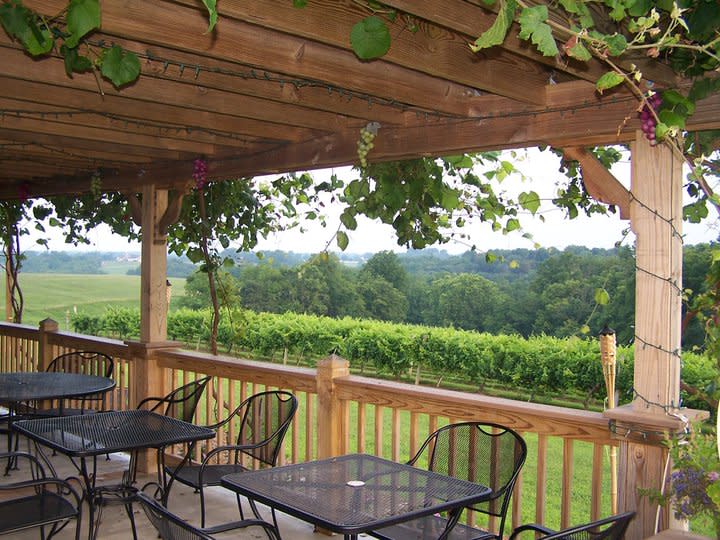 Atwood Hill was first established in 1918 as a tobacco and cattle farm by The Clinkenbeard Family. Five generations later, the farm continues on, but now as a vineyard growing Vidal Blanc, Cayuga white, Cynthiana Norton and Chambourcin red grapes. Their products include dry, semi-sweet and fruit wines. Atwood is one stop out of eight along The Northern Kentucky Back Roads Wine Trail. Visit for a tasting while enjoying the rustic, cozy decor.

Sprawling 75,000 square feet, the Creation Museum includes nearly 150 exhibits, botanical gardens, a planetarium, a petting zoo, a zip-line adventure course and more fun for the whole family. The Petersburg, Kentucky museum has a sister attraction, the Ark Encounter. Located 40 miles from the museum in Williamstown, the Ark is the largest timber-frame structure in the world and also offers a zip line adventure, and petting zoo. 

Looking for baseball action on the Kentucky side of the river? Check out the Florence Y'alls. Yes, their mascot is an anthropomorphic take on Florence's iconic water tower. The stadium is sponsored by Thomas More College and is home to Northern Kentucky's only professional baseball team. Take a break from the ballgame at the Kids Zone, which includes two inflatables, two playscapes and a basketball court. Their Cincinnati Foods concession stand serves Montgomery Inn Barbeque, Queen City Sausage and LaRosa's Pizza.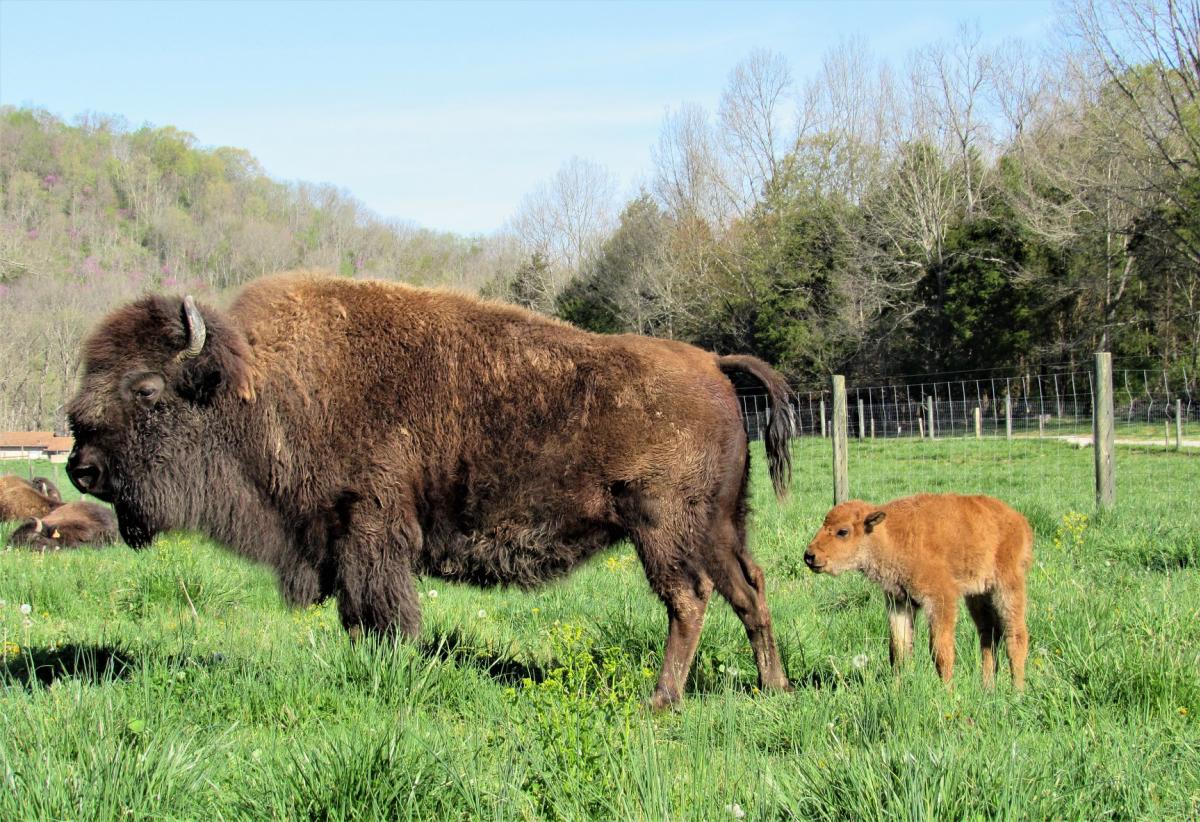 Big Bone Lick is home to a herd of bison, the largest of North America's native land mammals. Once prosperous, the species was nearly hunted to extinction in the 19th century. Today, Big Bone's herd represents the park's link to its prehistoric past, where wooly mammoths, ground sloths and giant mastodons lived. The fossilized remains of these creatures were found in 1739 and displayed around the world. Called the Birthplace of American Vertebrate Paleontology, visitors can now enjoy displays on paleontology, Ordovician geology, Ice Age mammals, Native American history, ongoing research and more. Explore trails, pitch a tent at the park's campground, birdwatch and more.
Looking for even more fun things to do in NKY? Take a look at our Events Calendar.