Family Favorites in Boone County and Florence, Kentucky
The beauty of Northern Kentucky is that in just a quick 20-minute drive, you can go from being surrounded by horse farms, or high rises. If you're more of the horse farm type, then Boone County is a great spot to visit.
Boone County Attractions
Located just 15 minutes south of Cincinnati, Boone County has a little bit of everything: a bustling business district with tons of shopping options, quiet country roads, and an iconic tourist attraction that takes you out of the way and back in time. Plus, there's a little something for the outdoorsy – even the adventurous.

Springtime is hit and miss in the weather department, but when you've got a pretty day, the Boone Co. Arboretum is a relaxing place to spend the afternoon with the family. The 121-acre park just outside of Union, Ky. is also known as Central Park. It was the nation's first arboretum created within an active park. Just behind the ball fields are miles of trails, many of them paved, perfect for a wheelchair or stroller.
You can enjoy more than 3600 kinds of trees and shrubs, plus a butterfly garden. Here, you can explore creeks and off-road trails, and depending on the season, see the process of maple sugaring or just enjoy gorgeous blossoms.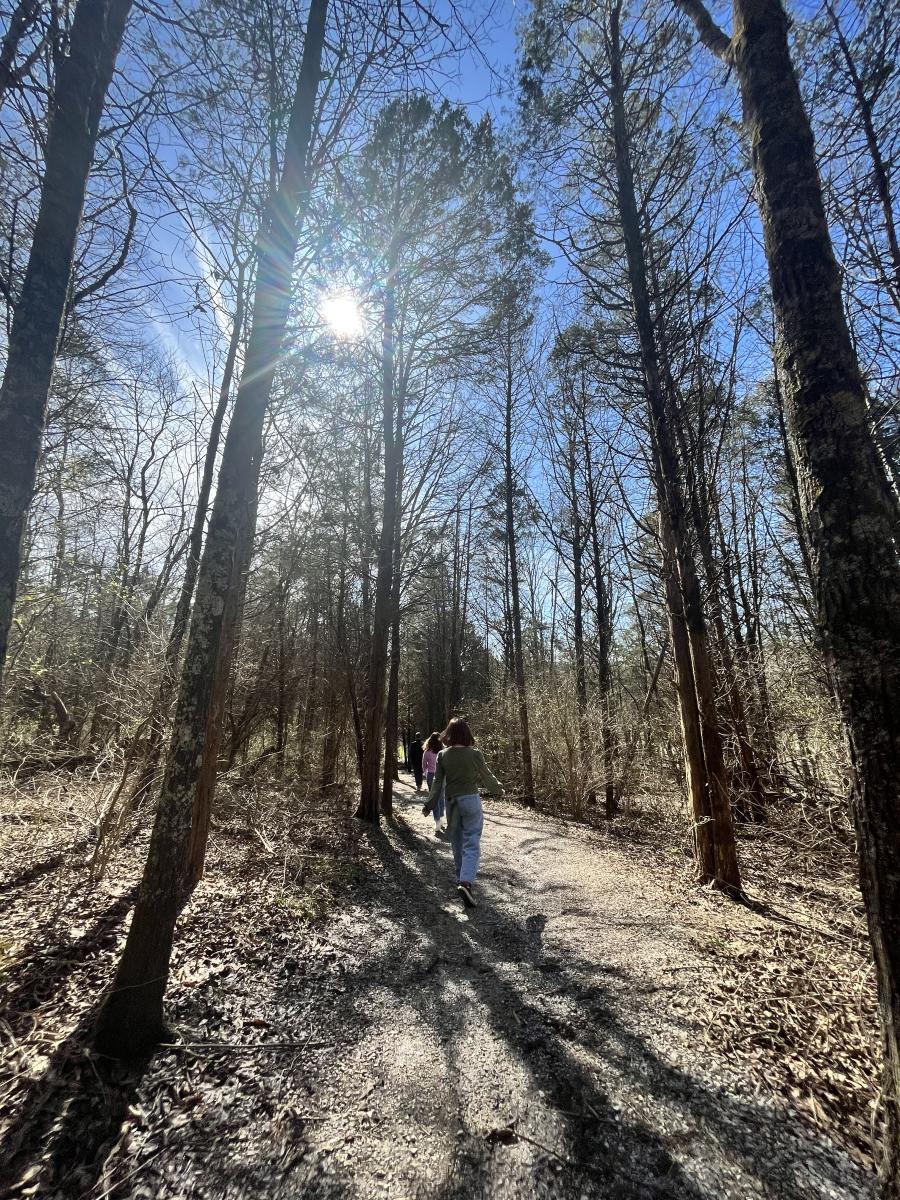 Photo by Kathrine Nero
Our family had never been to Big Bone Lick State Historic Site, even though we'd driven by it many times, so we were eager to check it out. The Visitor's Center is the perfect place to start your experience here, and the exhibits inside are all new. They do a great job of explaining the history of this location and set you on the right path to explore it on your own. Fans of paleontology, geology and history will find lots to enjoy, and even more to learn. There's also a gift shop selling artisans wares and souvenirs to commemorate your visit to the park with the funny name.
Speaking of which, we know you're wondering. Big Bone Lick got its name from fossils found in the area from what were believed to be mammoths drawn here by a salt lick. Just behind the Visitor's Center, the half-mile Discovery Trail takes visitors past the Megafauna diorama pit, past interpretive panels that show the type of prehistoric drama that unfolded in the area during the last Ice Age.
We set off on a different, one-mile hiking trail to see the famed bison herd that lives here. Even after spring rains, the trail was very well preserved. Families can also enjoy a playground, a mini golf course, areas for picnicking, swimming, camping, orienteering and birding, depending on the season. Wild bison were hunted to near extinction in the early 1800s. The bison herd of today provide a link to the big Bone Lick of the past, and the park points out that they are the only mammalian link to the Ice Age.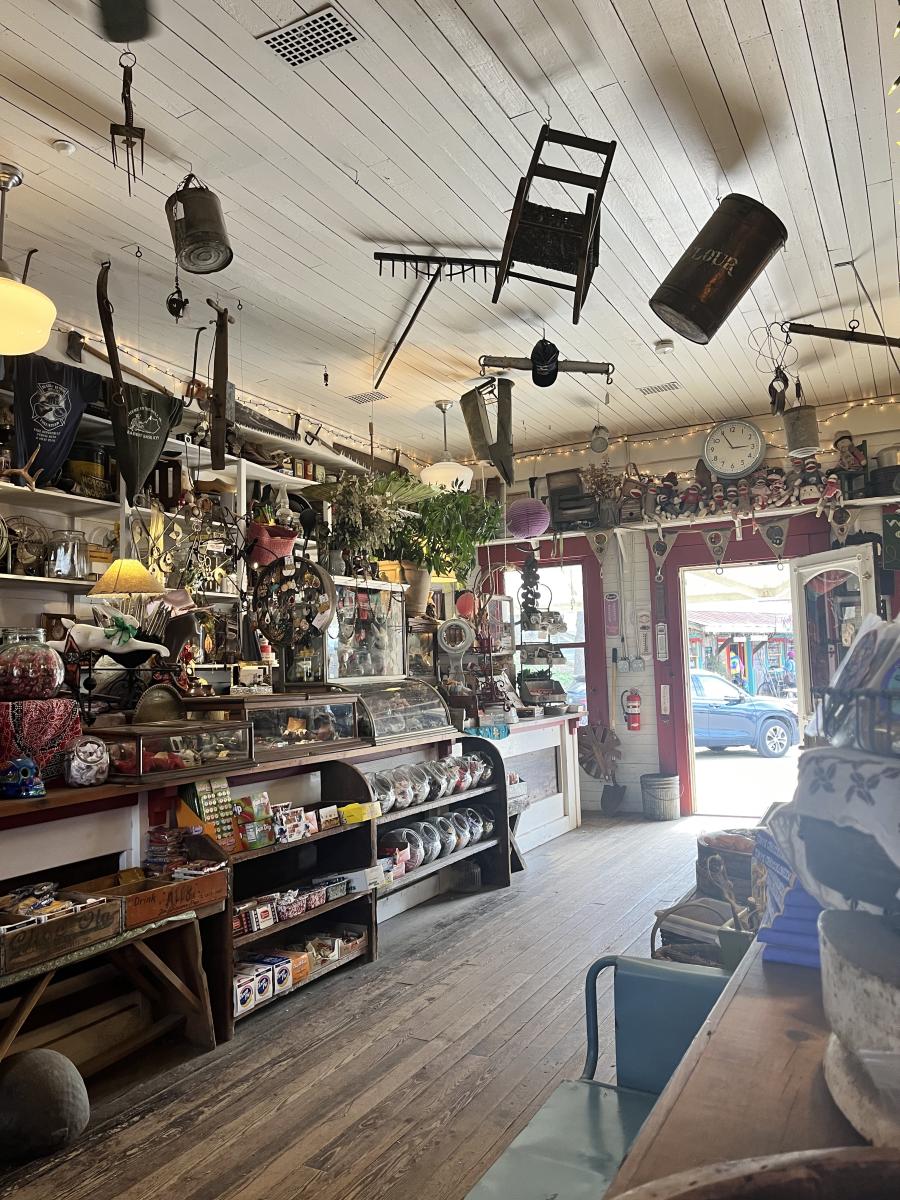 Photo by Kathrine Nero
Rabbit Hash, Ky.
From there it's only about a 20-minute drive through some beautiful Kentucky scenery to Rabbit Hash, Ky. to visit the historic Rabbit Hash General Store, located right on the Ohio River. You'll be transported back in time right as you step inside. This is a true general store with treats, gifts, records, souvenirs and tons of things to keep the family talking, not to mention a snack or two to take you on your merry way.
Florence Attractions
The shopping experience there is quite different from what you'll find just up the road in Florence, Ky. That's the big city in Boone County, and along with malls and stores galore, it also has some attractions some of the more adventurous kids might enjoy.
At Defy Trampoline Park, kids can work on their parkour and ninja skills, try extreme dodgeball – or just try their hands (and feet) at trampolines.
Around the corner, Full Throttle Adrenaline Park lets you get behind the wheel of go-karts, try axe throwing or a virtual reality adventure.
Down the road in Petersburg, Ky., it's up, up and away – for ziplining at the Screaming Raptor Ziplines at the Creation Museum.
And everywhere in between, you'll stumble across beautiful sights to see. So get out, explore and enjoy Boone County, with a little something for everyone.