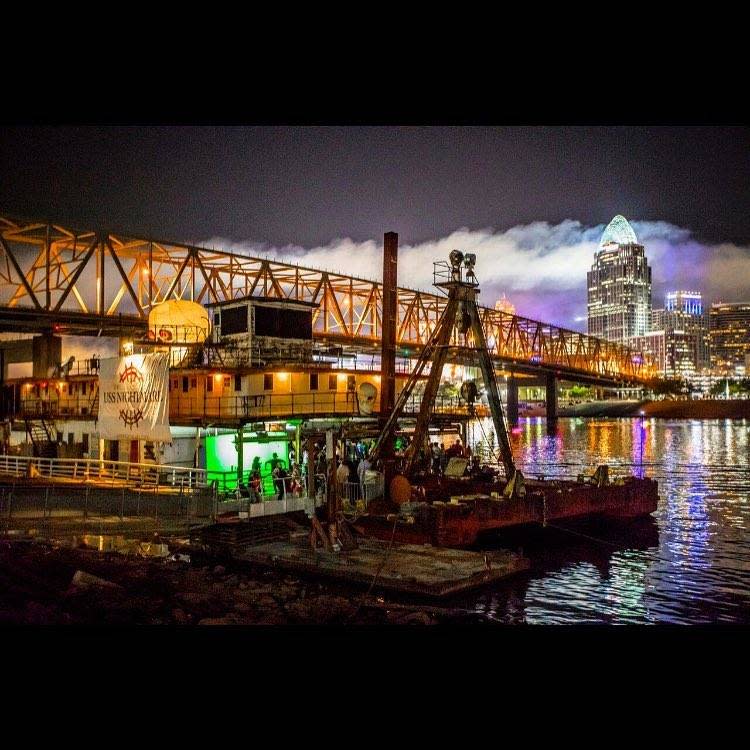 "Double double, toil and trouble.." no matter the spell, getting into the Halloween spirit is a must every October.  Whether you're into spooky thrills or peaceful hay rides, there are tons of options in Northern Kentucky and Cincinnati. 
All aboard the USS Nightmare… if you dare. This two-story haunted boat has been preserved to its exact condition following the Mitchell Massacre and if you make it the entire way without jumping ship, the tour takes you through his resurrection. For those of us who prefer to sleep after some Halloween fun, USS Nightmare offers different levels of haunt.  Check their website for the schedule of "Lights on Matinee" or "Captain's Extreme Tour."  The USS nightmare is one of the area's longest haunted tours and is open Wednesday through Sunday through November 2.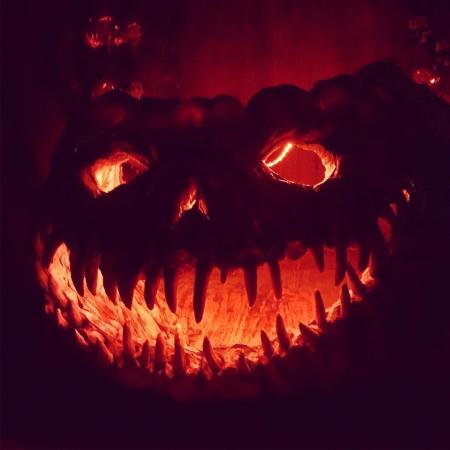 Students aren't safe at The Dent School House.  Legend has it that his boarded up elementary school (which opened in 1894), had a problem with disappearing students between 1942 and 1952.  People started noticing a strange smell coming from the basement and eventually found the missing children's bodies.  The school janitor, Charlie, was the prime suspect, but was never to be seen again...  Whether you believe the story or not, The Dent Schoolhouse is the perfect place to be spooked, boasting movie-quality horror scenes from beginning to end and updates to the thrill every year. This haunted house is open Thursday through Sunday until Halloween, then a complete Lights Out version is being offered in November with A Christmas Nightmare coming in December. Ghost tours (without the actors) are offered on Wednesdays in October and Lights On experiences are offered on Oct. 27.  Don't be tardy!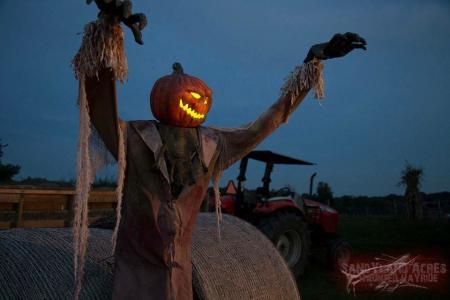 Hop on this haunted hayride, located in Petersburg, Ky., for your frightening pleasure every Friday and Saturday until October 26. Sandyland Acres Farm features many horror movie scenes as guests are chased and tormented on the wagon. Get up close and personal with characters such as Michael Myers, Jason Voorhees, and Leatherface. After you survive the hayride, make sure you check out the haunted barn, Farmer's Revenge.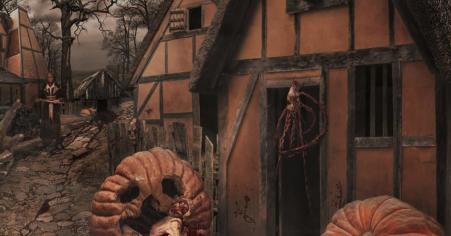 Fear is waiting for you at Kings Island. Experience haunted mazes and wander through the foggy scare zones all while getting to ride your favorite coasters. Don't worry, if you're looking for something to do with the little ones The Great Pumpkin Fest is a great option. Hang out with Snoopy's barnyard friends or chat with the Great Talking Pumpkin. King's Island's Halloween Haunt has something for everyone and runs Friday and Saturdays through October 26.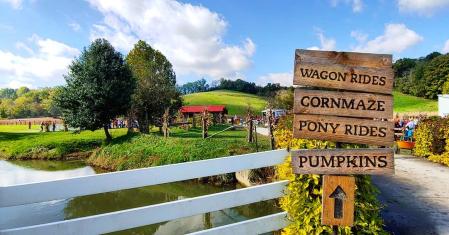 Bring the whole family (even your furry friends) down to Neltner's Fall Festival in Camp Springs, Ky. Get lost in the corn maze then head over to the pick-your-own pumpkin patch. Little ones can enjoy the petting zoo, barrel train, corn pit, and even take a pony ride. Add in homemade food, live music, and horse-drawn wagon rides, and Neltner's Fall Festival is the perfect option for an all-day experience that will ensure you'll get a good night's sleep.  If you're looking for more Fall Festival ideas in the area, also check out Kinman Farms in Burlington, Country Pumpkins in Dry Ridge, and Benton Family Farms in Walton.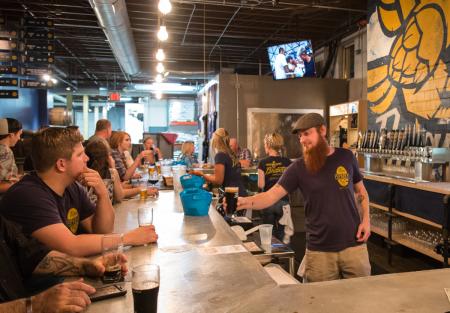 Braxton Brewing Co. Halloween Bash
Be ready to boogie through Braxton's Taproom during the Halloween Disco Party!  On October 26 the Taproom will transform into a spooky soireé with an LED dance floor and plenty of beer to go around.  Costumes aren't necessary, but are definitely encouraged!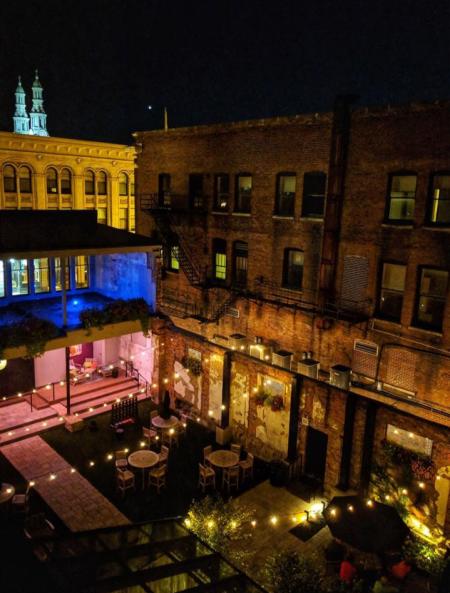 Storm Hotel Covington
Join Hotel Covington on October 26 for their Halloween Bash.  Don't forget to bring the alien you stole from Area 51 and check out the super spacey cocktail features.  The walk-up window will be open all night long!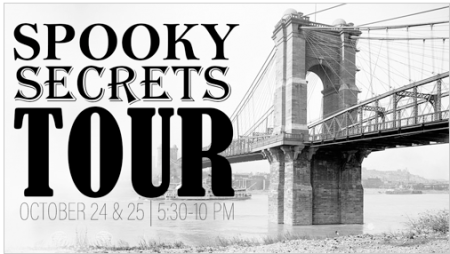 Spooky Secrets Tour
On October 24 and 25, join the photographer of the recent book "Secret Cincinnati" for an up-close look at some of the creepiest secrets, including a few that didn't make the book.  The tour begins at Second Sight Spirits with a signature drink before hopping aboard a tour bus for stops at several little-known spooky local spots.  The tour ends with a signed copy of the book and a coffee from Roebling Point Books.  Tickets are limited to 20 guests each night and all proceeds from ticket sales will benefit the Welcome House of Northern Kentucky.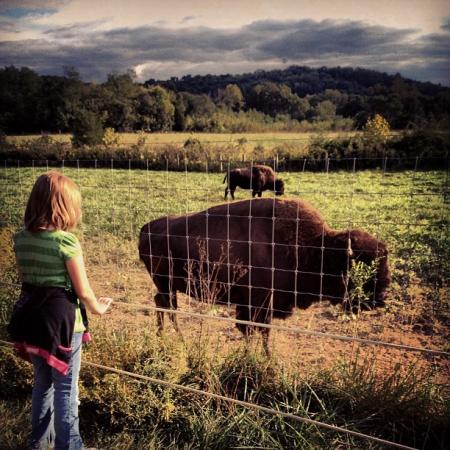 Big Bone Lick Halloween Carnival
Join in on the fun with a full day of festivities at Big Bone Lick on October 26.  From glow-in-the-dark putt putt golf, Halloween tie die, pumpkin carving contest, and a Halloween Carnival, it's a great place to participate in some seasonal fun!  While you're there, be sure to check out the visitor center, museum, and herd of bison.