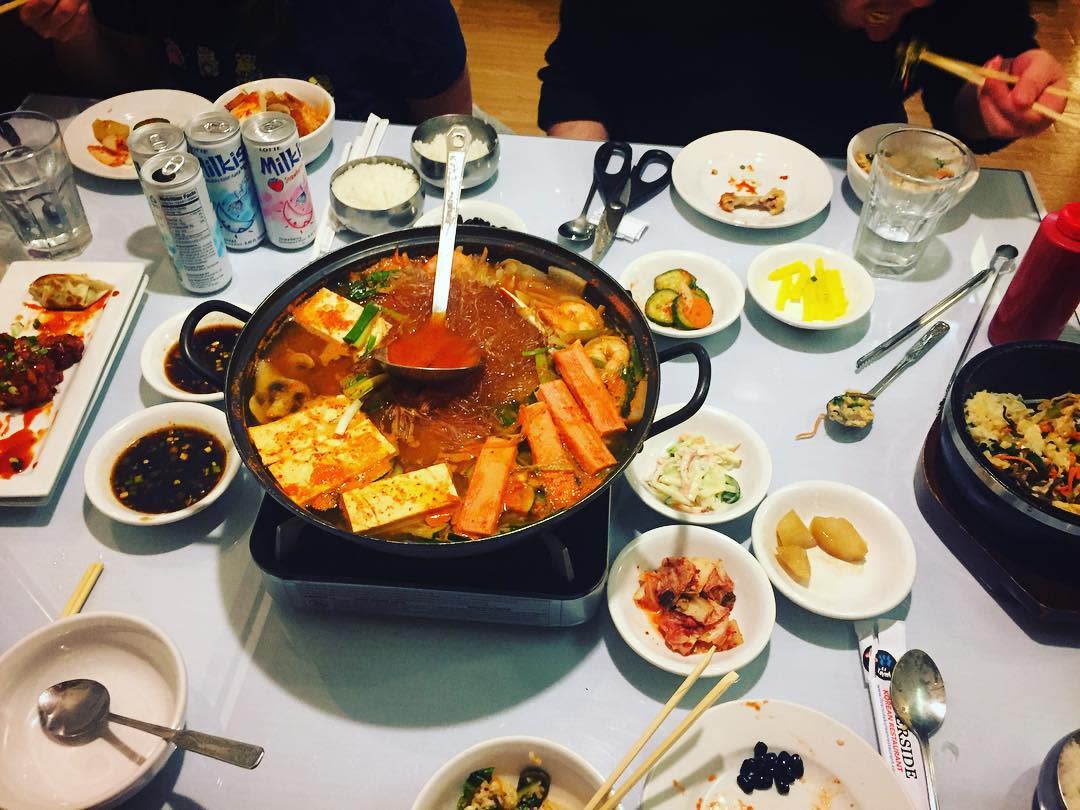 When you're craving the savory flavors of Asian food, NKY's got you covered. Here's the scoop on the top restaurants in Northern Kentucky.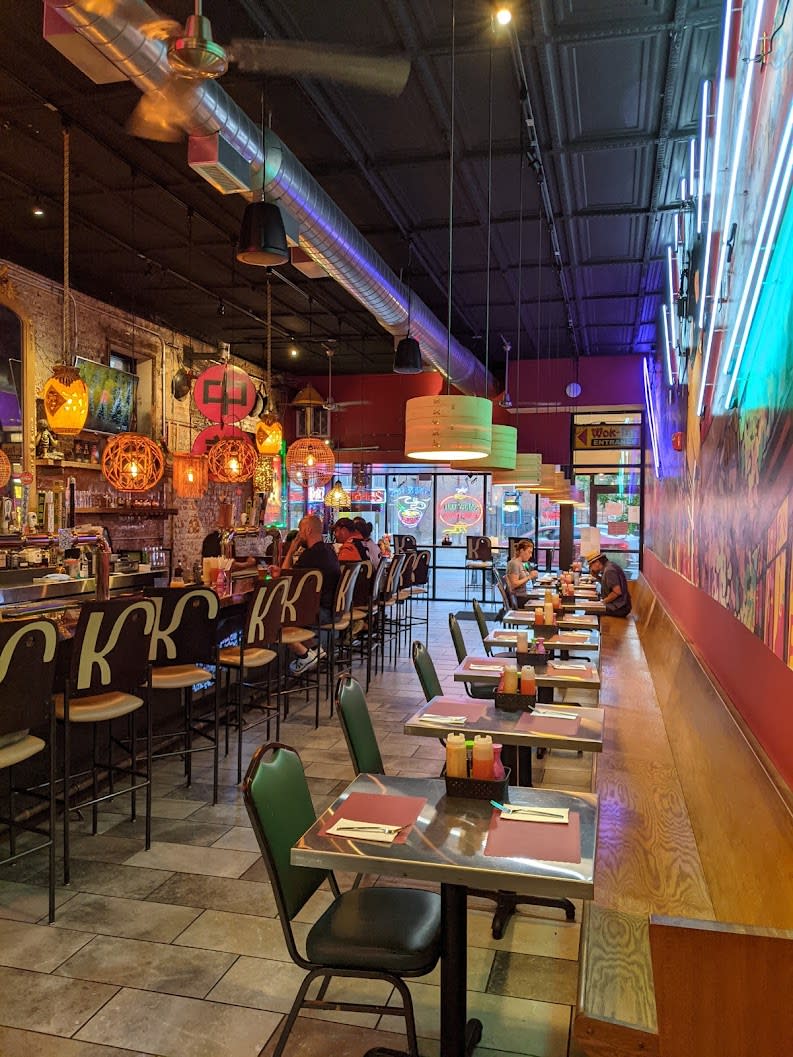 From the eye-popping mural on the side of the building to the names of the menu items, this restaurant's lighthearted references to Kung Fu culture are part of the experience.
Start with a Spicy Dyna-Mite Eggroll and the Kung POW! Chicken. The "Fly Rice" is delicious with Brocco-Lee. The food is tasty, and the vibe is fun—give KungFood a try!
This restaurant in downtown Covington feels both traditional and modern. In the main dining room are several low tables, where you sit on floor cushions to dine. In the second, contemporary room, you grab a chair at a typical table or at the bar, watched over by the tigers painted on the brick walls.
Chef Bruce Kim serves only authentic, non-Americanized Korean recipes. Every dinner special begins with the presentation of several small dishes of delicacies.
Riverside Korean is known for their Hot Pot Dinners for two, delicious, hearty soups made for sharing.
Try a sizzling Dol Sot Bi Bim Bab, rice cooked in a hot stone bowl with fresh veggies, pickled radish, an egg and your choice of protein. The portions are very generous (and it reheats well for lunch the next day).
Another specialty of Riverside Korean is a spicy chicken stir fry called Dak Bok Um. If you're looking for excellent food in an interesting environment, you should try Riverside Korean.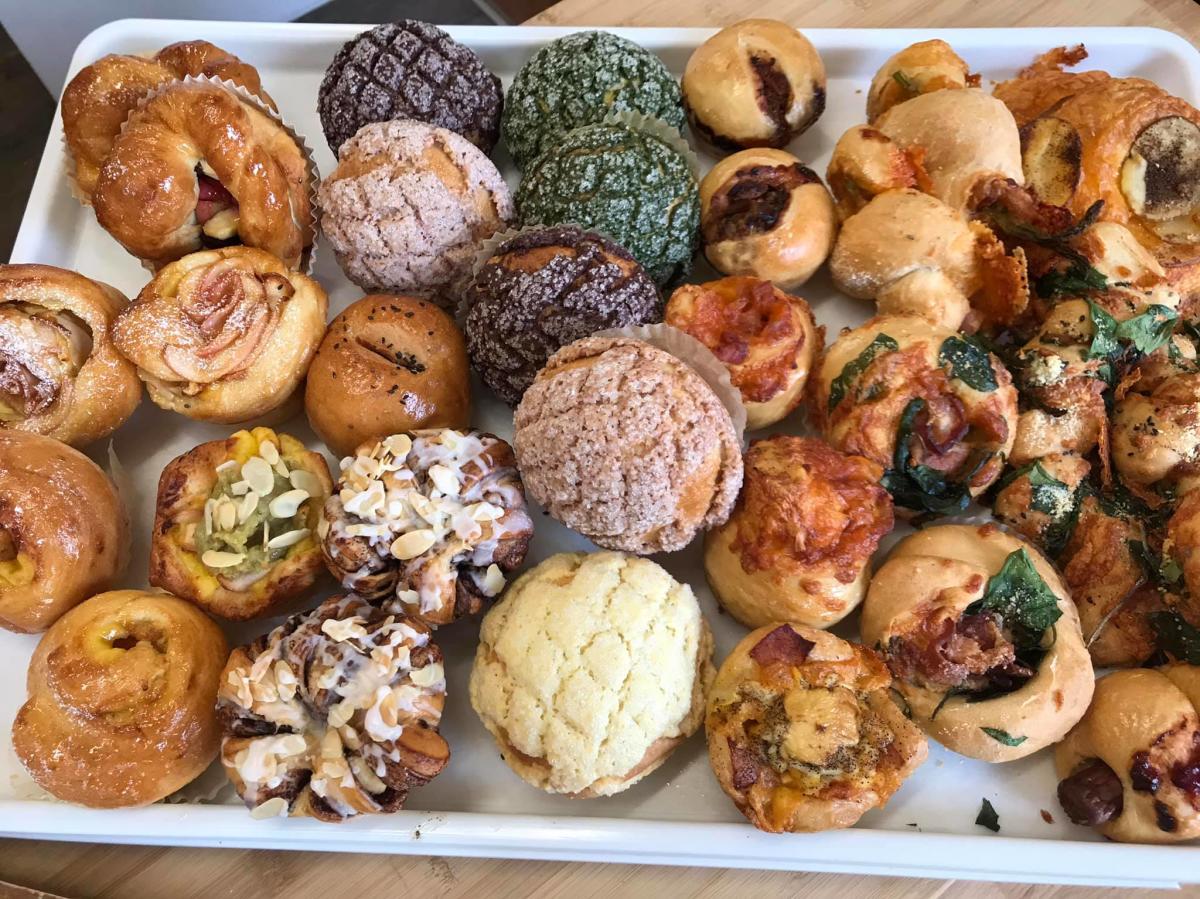 Chako pairs fresh, locally sourced, seasonal ingredients with the natural baking processes of Japan. Their handmade bread and pastries have delicious, unexpected flavors, as showcased in the bright green Matcha Roll Cake.
They are open 11:00-3:00, Wednesday to Sunday. Each day for lunch, they make 20 Japanese-style fried pork sandwiches, so try to get there early so you don't miss out. On Fridays, they also serve a Japanese curry soup and bread combo, with thick-cut Shoku-Pan bread and Chako's special Japanese curry soup, made from the owner's family recipe.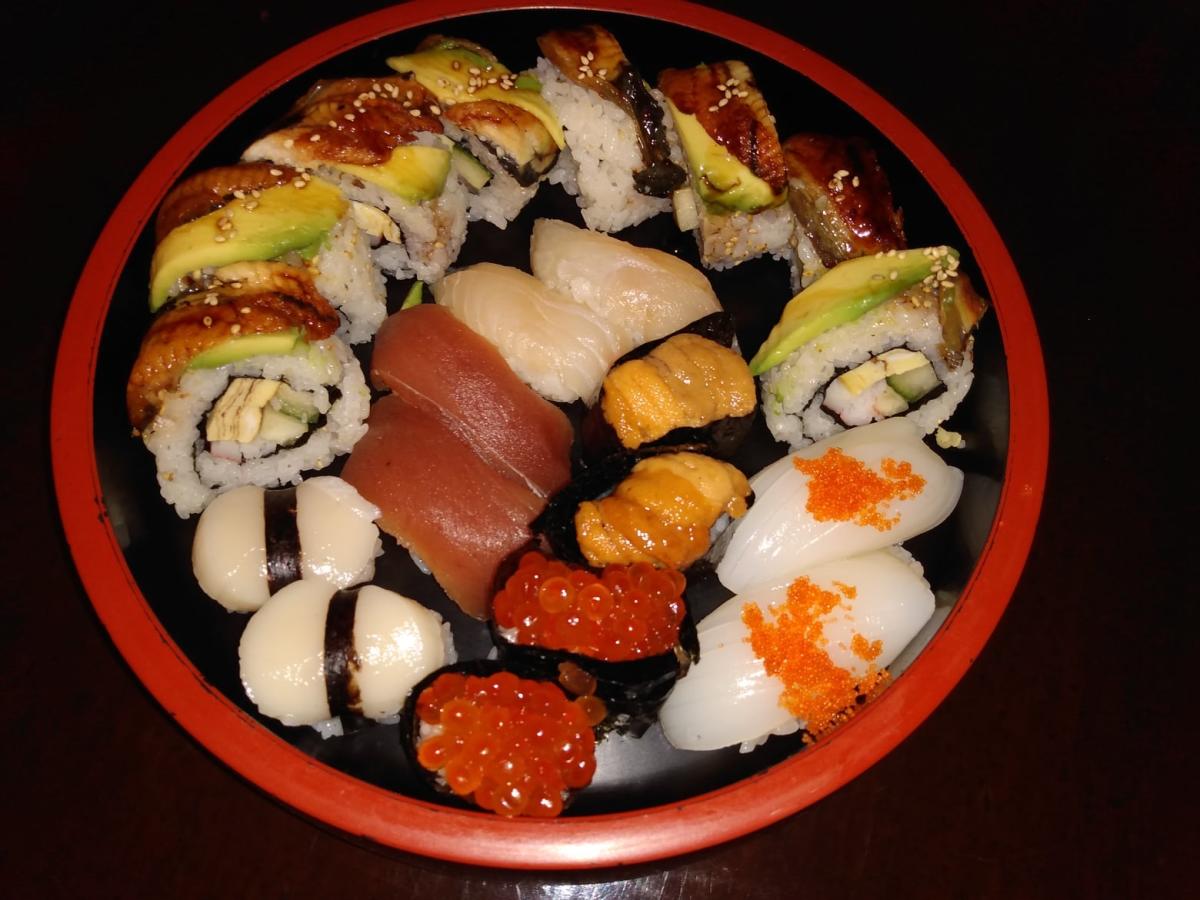 Nagomi serves authentic Japanese food made with super fresh ingredients. The presentation of the dishes is beautiful—the Bento Box is a favorite, both for the look and the customizable dishes in each section.
Tucked into a pink house in Covington's MainStrasse Village, Nagomi has limited indoor seating and an outdoor patio. The authentic flavor and appearance of their food brings guests back again and again to enjoy a taste of Japan.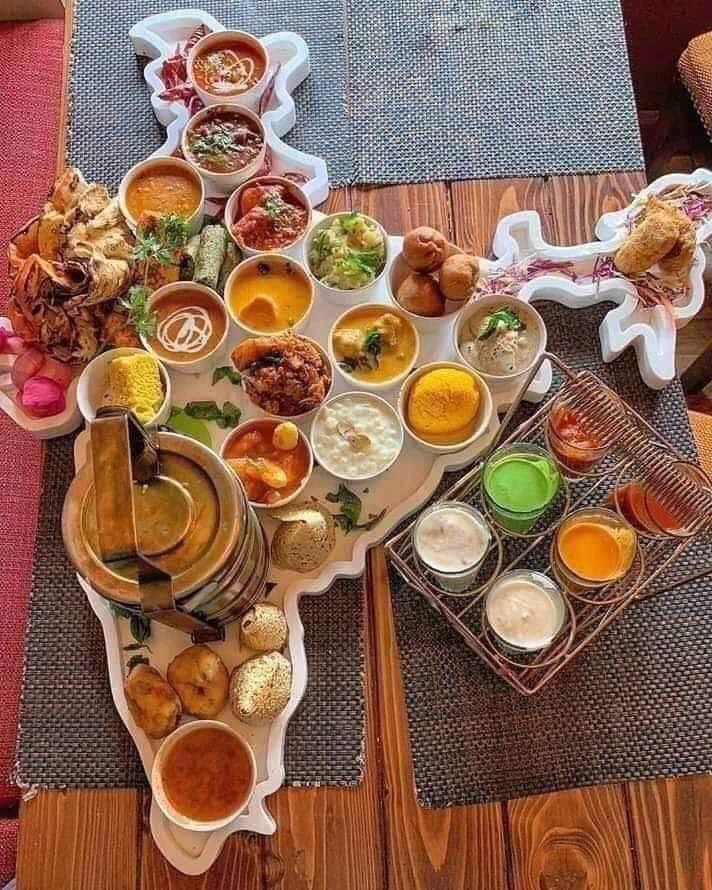 Located in downtown Covington on Madison Avenue, the Taj Mahal opened in 2021. They have a Tandoor, a charcoal-fired oven made from clay, which keeps food juicy while it cooks. Try the Chicken Tandoori, half a chicken marinated in yogurt, mild spices and herbs, served on sizzling onions with rice.
One of the most popular Indian breads is nan. Taj Mahal also serves five other kinds of Indian breads, made from scratch. Taj Mahal has all your favorite dishes, some with a modern interpretation and some prepared traditionally. You can dine in or carryout from Taj Mahal.
Enjoy! Also, take a look at our blog post listing the Best Asian Restaurants in Newport, Ky. just next door to Covington!