New Orleans
1. It's an affordable direct flight timed perfectly for a weekend getaway.
Frontier's new direct flight between CVG and MSY has made it easier and more affordable than ever for Bourbon Street to meet Bourbon Country.  We invite you to spend a quick weekend in the Northern Kentucky/Cincinnati region and experience all the parallels of NOLA and NKY. 

2.  You have Bourbon Street.  We're the Edge of Bourbon Country.
Don't get us wrong--we love Bourbon Street!  But as a resident of New Orleans, we're guessing you've been there, done that.  So head on up to Northern Kentucky, where you'll experience bourbon country.  Northern Kentucky is home to five amazing distilleries who are members of the Kentucky Bourbon Trail Craft Tour®, which means they offer unique, behind-the-scenes, distiller-led, authentic experiences.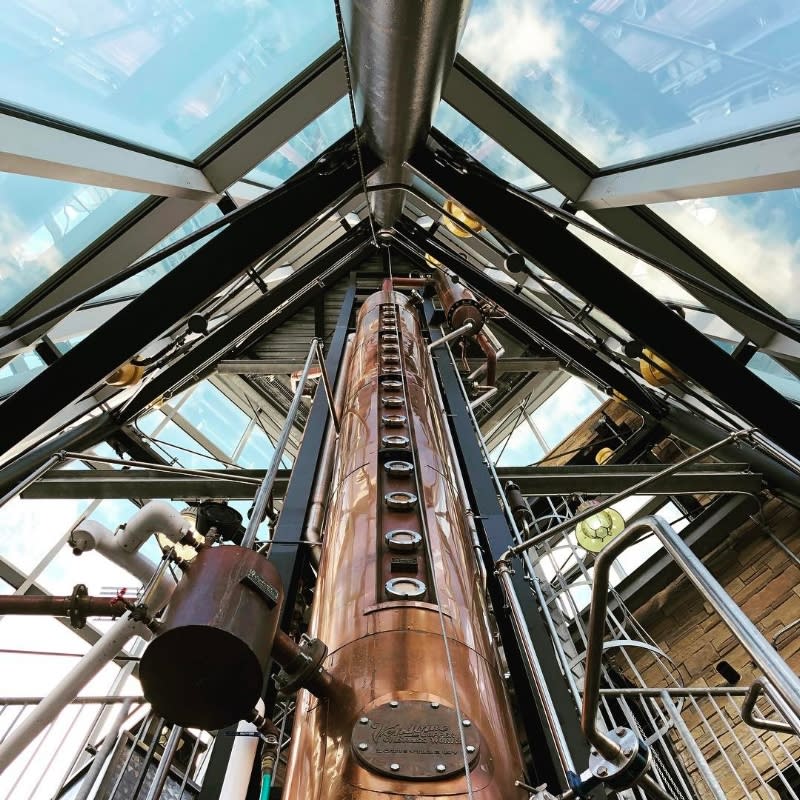 New Riff Distilling won five double-golds last year, Old Pogue holds DSP #3, and Second Sight Spirits features a visionary still and distillers with former careers in Las Vegas, Neeley Family Distillery is located near the Kentucky Speedway and features 11 generations of illegal distilling history, and Boone County Distilling's tagline is "made by ghosts."  How's that for some amazing bourbon with unique history!?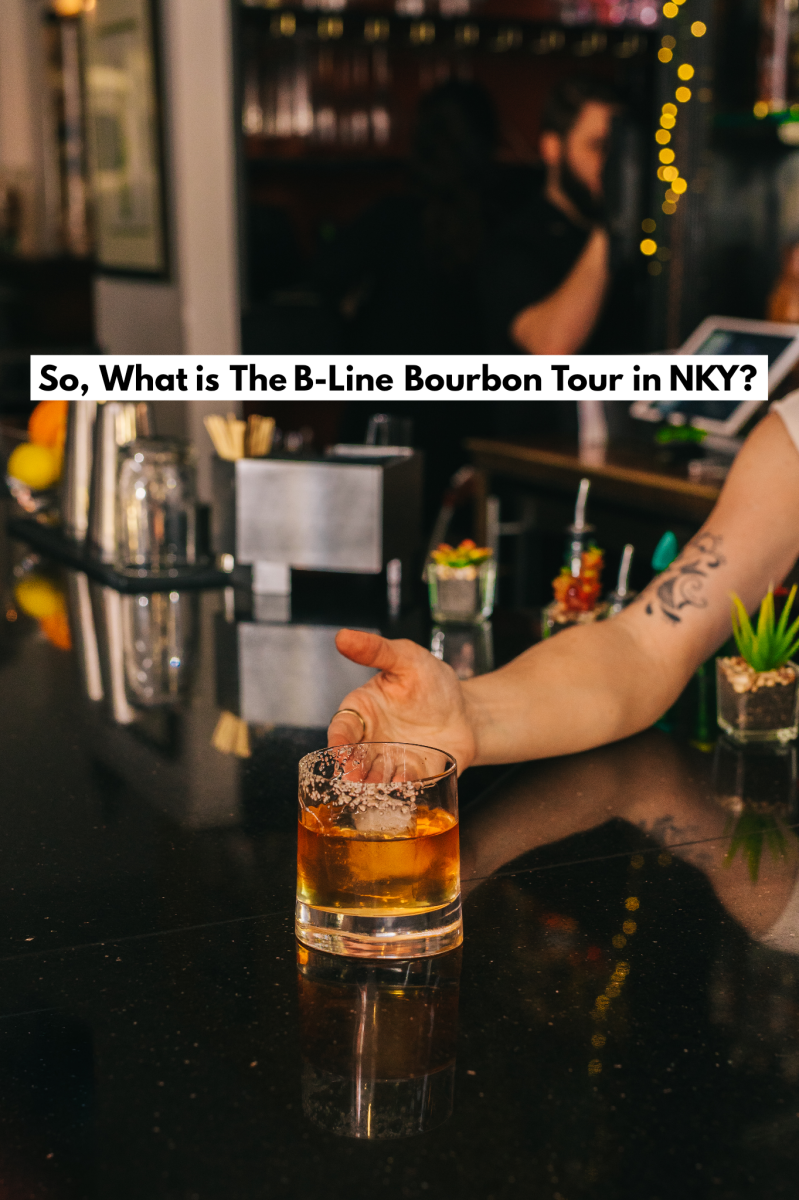 Specifically, we invite you to do The B-Line (get stamps from two bars, two restaurants, and two distilleries and you'll score some sweet swag!), check out the Select Six, and if you want, travel even deeper into bourbon country to experience Come Find Bourbon or the full Kentucky Bourbon Trail®.  Looking for an itinerary to guide your travels?  Check it out here.

3.  You have beignets, we have goetta.
Again, we love some beignets.  But have you tried goetta (a regional sausage-based culinary delight) and Cincinnati-style chili?  We recommend the goetta eggs benedict at Coppin's at Hotel Covington (B-Line stop!), but it can also be found as a breakfast dish at several restaurants around town.  And while you're here, check out the Cincinnati-style chili.  There are more than 250 chili parlors in the region and we gobble up more than 2 million pounds every year... topped with cheese, of course. 

4.  We're home to the world's largest collection of bourbon & rye whiskeys.
Yep, Prohibition Bourbon Bar at Newberry Bros. Coffee is a small speakeasy featuring the largest collection of bourbon and rye whiskeys found anywhere in the world.  We hear it's currently around 2,600 and counting... and Pete makes an amazing Old Fashioned.  Bonus: Prohibition Bourbon Bar is a B-Line stop!

5.  Speaking of Old Fashioned, we're home to the best Mint Julep in the state.
You might've heard of a Mint Julep, traditionally associated with the Kentucky Derby.  But here in Northern Kentucky, we're home to Rich's Proper, owned by Bill Whitlow, two-time winner of the Woodford Manhattan Experience, national champion for Ole Smoky Moonshine, and most recently, winner of the best Mint Julep in Kentucky.  Rich's is known for their array of cocktails and expansive bourbon selection, but also prides itself on southern and creole influences (check out the award-winning bluegrass jambalaya) and fresh selection of raw oysters.  Bonus:  Rich's is another B-Line stop and all of our B-Line bars were included in The Bourbon Review's list of America's top bourbon bars 2019!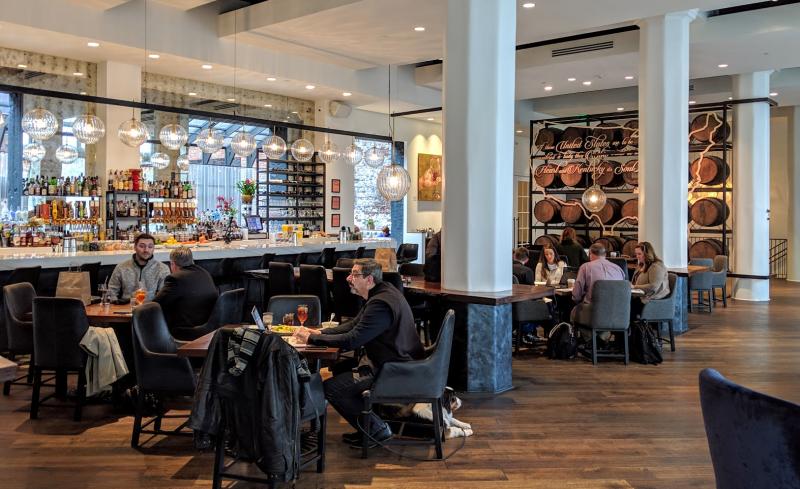 6.  We're also home to the best hotel in Kentucky.
Hotel Covington was recently named the best hotel in Kentucky by U.S. News & World Report.  The 114-room upscale boutique hotel opened in a former department store and features vintage flair combined with chic new updates.  The hotel features tons of local nods, such as Magic 8 Balls and Uno cards in each room (they're made in Kentucky!), faux furs from Donna Salyers' Fabulous Furs in each room (headquartered right here in NKY and named as one of Oprah's Favorite Things).  One of their best features is Coppin's, the hotel restaurant and bar, which also happens to be a B-Line stop.  Definitely also take a half-block stroll to Braxton Brewing Co., an awesome nearby local brewery.
But if Hotel Covington isn't your style or is sold out for your desired weekend, have no fear--we have other great options, including our preferred bourbon weekend hotels including Aloft Newport on the Levee and Embassy Suites RiverCenter, which is home to the NEAT Bourbon Bar.

7.  And named Best Bourbon Weekend Trip in 2019.
Yup, The Bourbon Review named NKY the Best Bourbon Weekend Trip in 2019 and we happen to think they're pretty smart folks.  Read more in the article above, but take it from the experts, "Yes, Northern Kentucky has great food. Yes it has great restaurants. But at least for the moment the most important thing it has is a level of authenticity that's been lost in the shuffle of commoditization."  So follow their recommendation, hop on the next Frontier flight, and spend a weekend in NKY checking out what this bourbon scene is all about.

8.  You're Paris of the South, we're Munich of the U.S.
Okay, maybe we're not that close to being Munich, but we have strong German influences here and our Hobrauhaus was the first built outside of Munich.  Mainstrasse Village in Covington is a quaint German neighborhood home to some excellent bars and restaurants (and several B-Line stops including Bourbon Haus 1841, Wiseguy Lounge, Bouquet, and Old Kentucky Bourbon Bar).  And our region is home to the world's largest Oktoberfest in the U.S.  So prost y'all!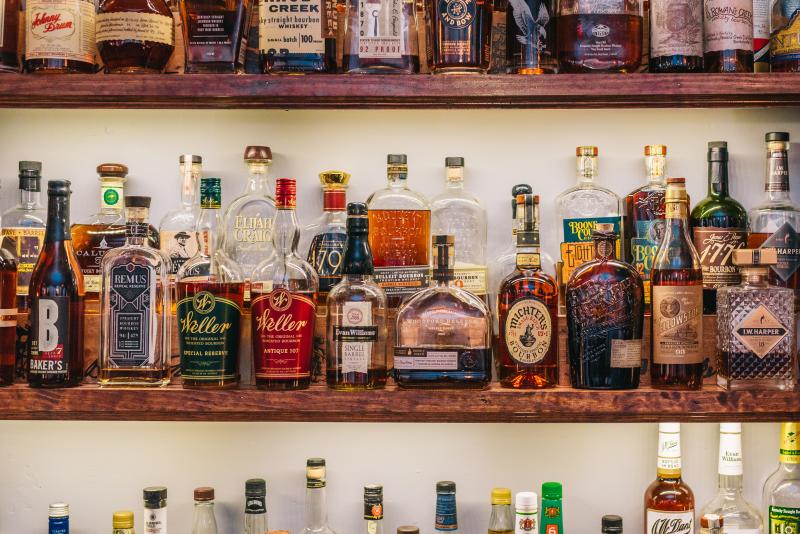 9.  You can buy bourbon past security at CVG.
Yep, that's right.  All the Kentucky bourbon that you can't get in New Orleans can be purchased at CVG past security at Cork 'n Bottle.  The flight is worth it for that alone, right?  But might as well stay a while and experience the edge of bourbon country then take your favorites back home with you.  Then come back and visit again when you need to replenish your stash of Kentucky nectar. 

10.  We both have confusing airport codes.
Full disclosure:  We had to Google the meaning behind MSY.  Did you Google CVG?  Either way, we feel your pain.  So let's embrace the confusion and just know that MSY-CVG equals BOUR-BON.  Book your direct flight now.  We can't wait to see you.