Cue NSYNC's Merry Christmas, Happy Holidays! That's right friends, tis the season, filled with cookies, cocoa, and cheer. As we navigate all the food we will be eating at the endless holiday parties this month, here is a small list of events, including some that are shopping and holiday inspired, happening throughout the region. Hope it helps you enjoy even more things to do during this magical time of year.
Local NKY & Cincy Region, Non-Holiday Events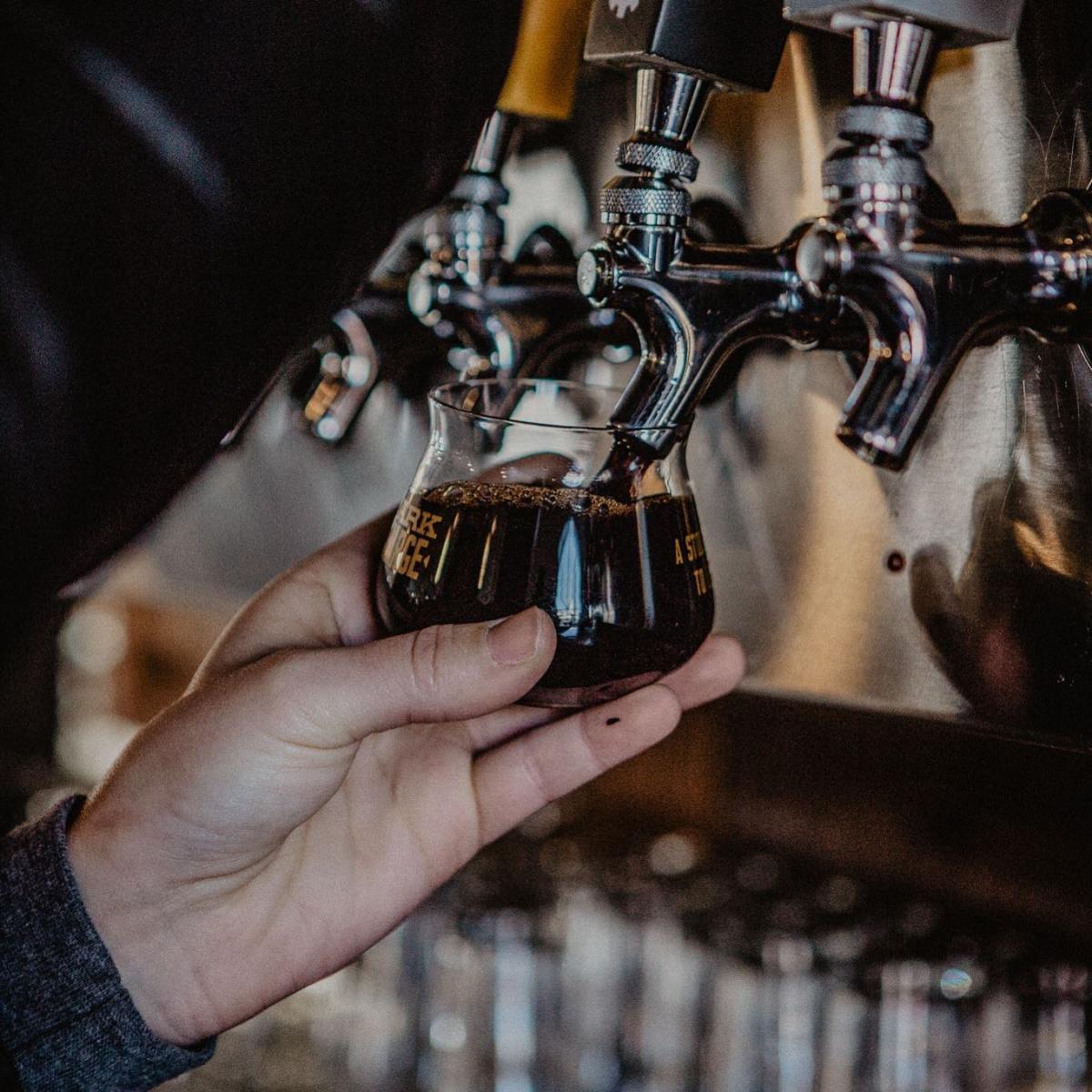 2023 Dark Charge Winter Block Party Weekend
Kicking off their 2023 Dark Charge Winter Block Party Weekend is Braxton's STAVE: A Night in the Dark. Join Braxton Brewing for a 7-course culinary journey that celebrates great cuisine and the harmonious pairing of bourbon and beer. Collaborating with serval of the B-Line partners, this is an event you don't want to miss. Tickets are going fast so be sure to secure your spot now.
Braxton Brewing's Dark Charge Winter Block Party is in full swing on Saturday, December 2, featuring music, food, and of course, the bourbon barrel-aged variants!
Redsfest
The annual Bally Sports Ohio Redsfest returns December 1 -2, featuring current and former Cincinnati Reds players, games for kids, shopping and much more! Tickets are on sale now!
NKY and Cincy Region Holiday Shopping
Looking for the perfect gifts for your friends and family? We encourage you to shop and support local at one of these local holiday markets!
First Friday Holiday Market
Shop Bellevue – In Vue host their monthly First Friday on December 1, with additional local vendors for their Holiday Night Market. Guests are encouraged to sip and shop along Fairfield Avenue in Bellevue, KY.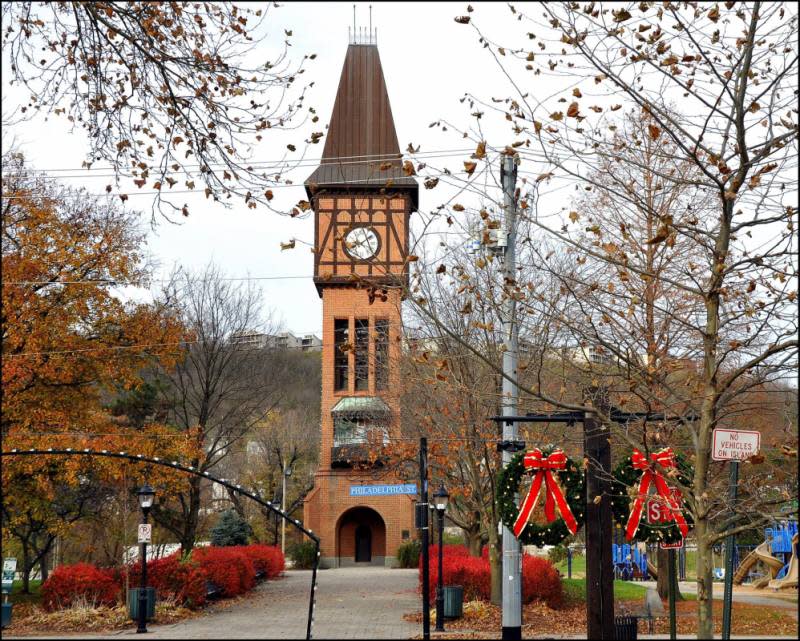 Mainstrasse Christkindlmarkt
Mainstrasse's Christkindlmarkt encourages you to shop for unique gifts from local vendors while enjoying something to eat, drink and fun activities for the children on December 3.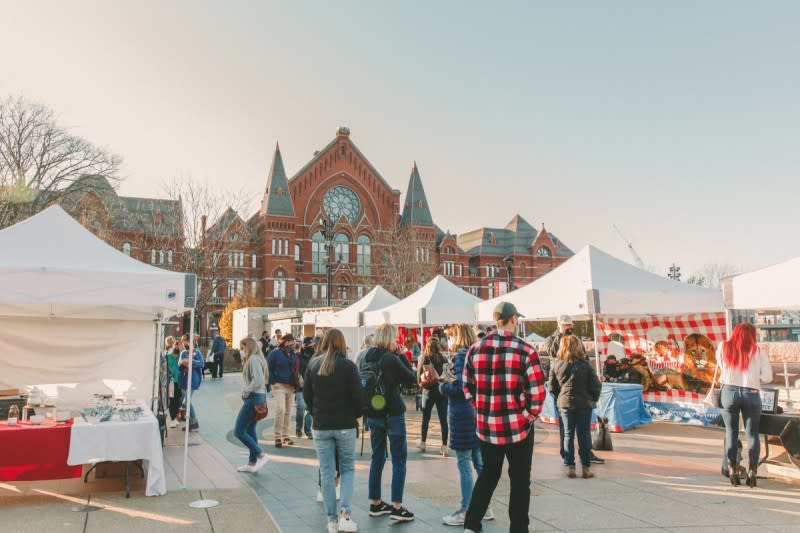 Winter Market at Washington Park
Washington Park is bringing back their popular Winter Market to the heart of Cincinnati. Featuring regional artists and craftsmen who sell one-of-a-kind gifts for everyone on your shopping list. There will also be full concessions including food, beer and hot drinks every December Saturday and Sunday through December 17.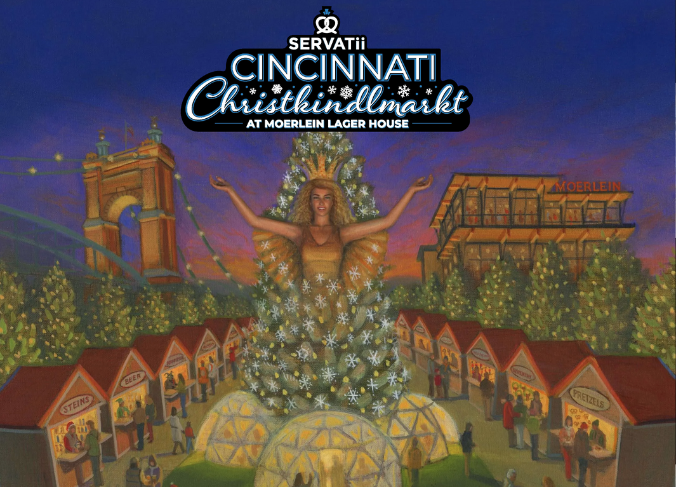 Servatii Cincinnati Christkindlmarkt
Located next to the Morelein Lager House on the Schmidlapp Event Lawn is the German American Cincinnati Christkindlmarkt. This magical, holiday themed festival features food, shopping, holiday lights, an ice slide and more! The market will be open November 22 – December 31. Please visit their website for days and hours.
NKY and Cincy Region Holiday Events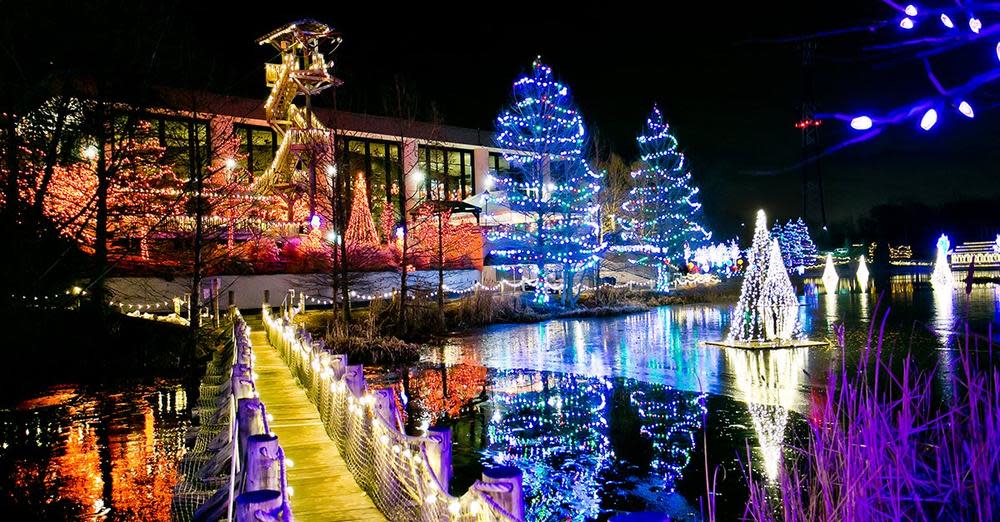 Christmas Town 2023
The Creation Museum & Answers in Genesis continues their 16-year tradition with their ChristmasTown holiday event. For the cost of parking ($15), families can enjoy their Christmas light display, live animals at the Eden Animal Experience, "Encounter the Wonder" 4D show and much more through December 30.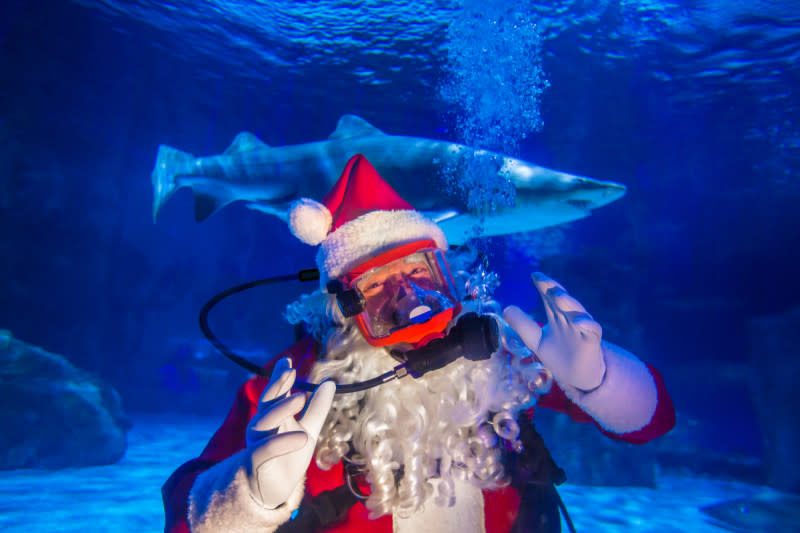 Scuba Santa's Water Wonderland at Newport Aquarium
This NKY and Cincy Region tradition continues for its 21st year, Scuba Santa's Wonderland at Newport Aquarium through December 24. Come and explore the sea full of penguins, holiday lights and as a special treat, Santa Claus! Be sure to visit their website for Santa's hours and to purchase your tickets.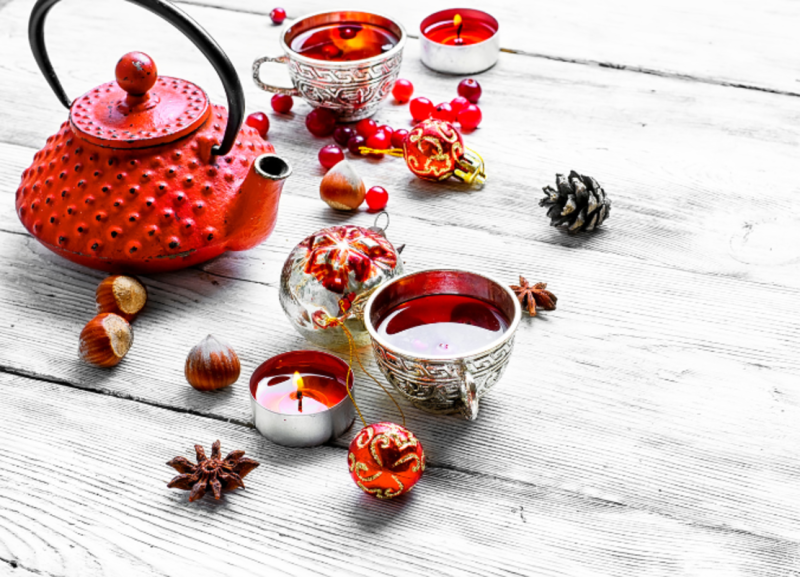 Holiday Teas
The Taft Museum of Art is hosting their festive afternoon Holiday Teas December 8 - 22. Enjoy savory bites, sweet treats, and a selection of Churchill's Teas as you listen to live holiday music. Included with your ticket is admission to the Taft Historic House galleries and enjoy the holiday lights and displays. A reservation is required so purchase your ticket now.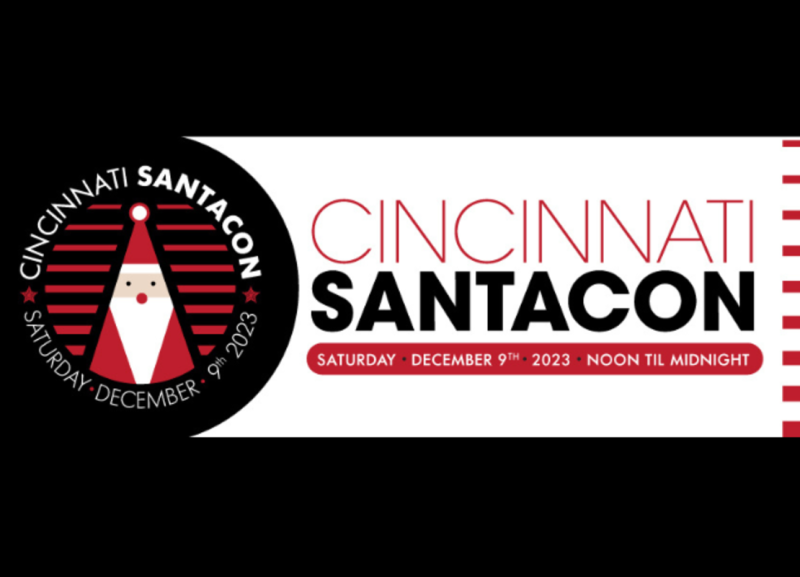 Cincinnati Santacon
Breakout the Santa suit and be merry all day long as thousands of jolly people gather for the annual Cincinnati Santacon. Explore over 50 venues, eat and drink locally as you spread that holiday cheer on December 9. Proceeds from this event will benefit The Cure Starts Now Foundation. Tickets are available now.
If this list doesn't get you into the holly jolly spirit, head over to our events calendar for a full listing of all the holiday and non-holiday events happening all month long.