Love is in the air! But so is the need to run, drink, party and immerse yourself in the arts! While it may be the shortest and coldest month of the year, February is full of celebrations and exciting events in the Cincinnati/Northern Kentucky region.
Black History Month
Keep on eye out for Black History Month events on our calendar this February. We will keep adding events as they are announced. Also, take a look at our page Celebrate Black History Year-Round in the NKY and Cincy Region for a list of attractions and things to do that focus on Black history and culture. 
Outdoor Things to Do in NKY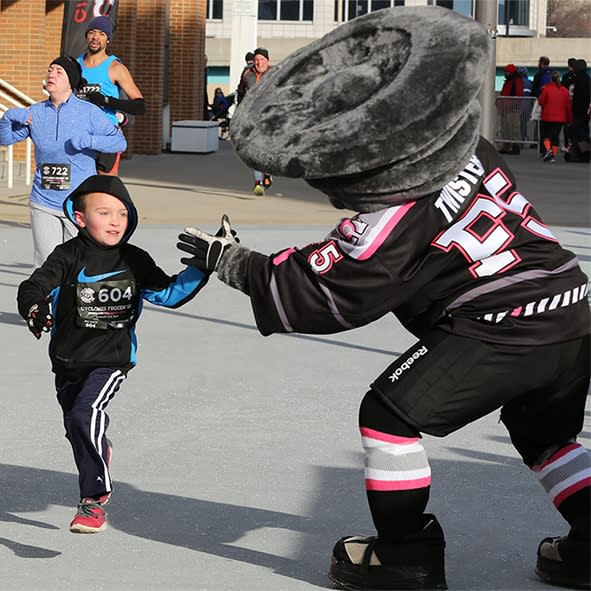 Cincinnati Cyclones Frozen 5K/10K 
The Cincinnati Cyclones kick off their annual Cincinnati Cyclones Frozen 5K/10K on February 4 at 9 a.m. to support the Cincinnati Cyclones Foundation. Thousands of runners take to the streets each year to support youth hockey programs in our community.
Cupid's Undie Run
Cupid's Undie Run returns to Cincinnati's Galla Park on February 11 starting at 12 p.m. Undie runners unite for this mile-long walk, run or jog event to support those affected by NF, a genetic disorder that causes tumors to grow on nerves throughout the body and affects 1 in every 3,000 births. The walk ends with drinking and dancing!
Love on the Levee
Celebrate Valentine's Day a little early at Newport on the Levee on February 11 from 12 p.m.-3 p.m. at the Love on the Levee event. Grab your partner, family or friends and enjoy themed drinks, snacks, live music and more from locally owned businesses.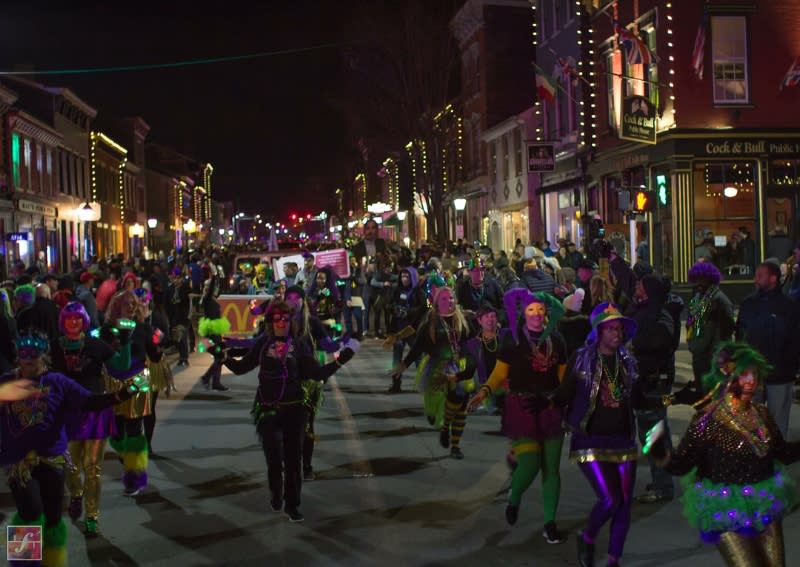 Mainstrasse Mardi Gras
The 2023 Mainstrasse Mardi Gras Parade is on February 18 starting at 7 p.m. Mark your calendar to come watch the parade and dance along!
Local Indoor Activities in NKY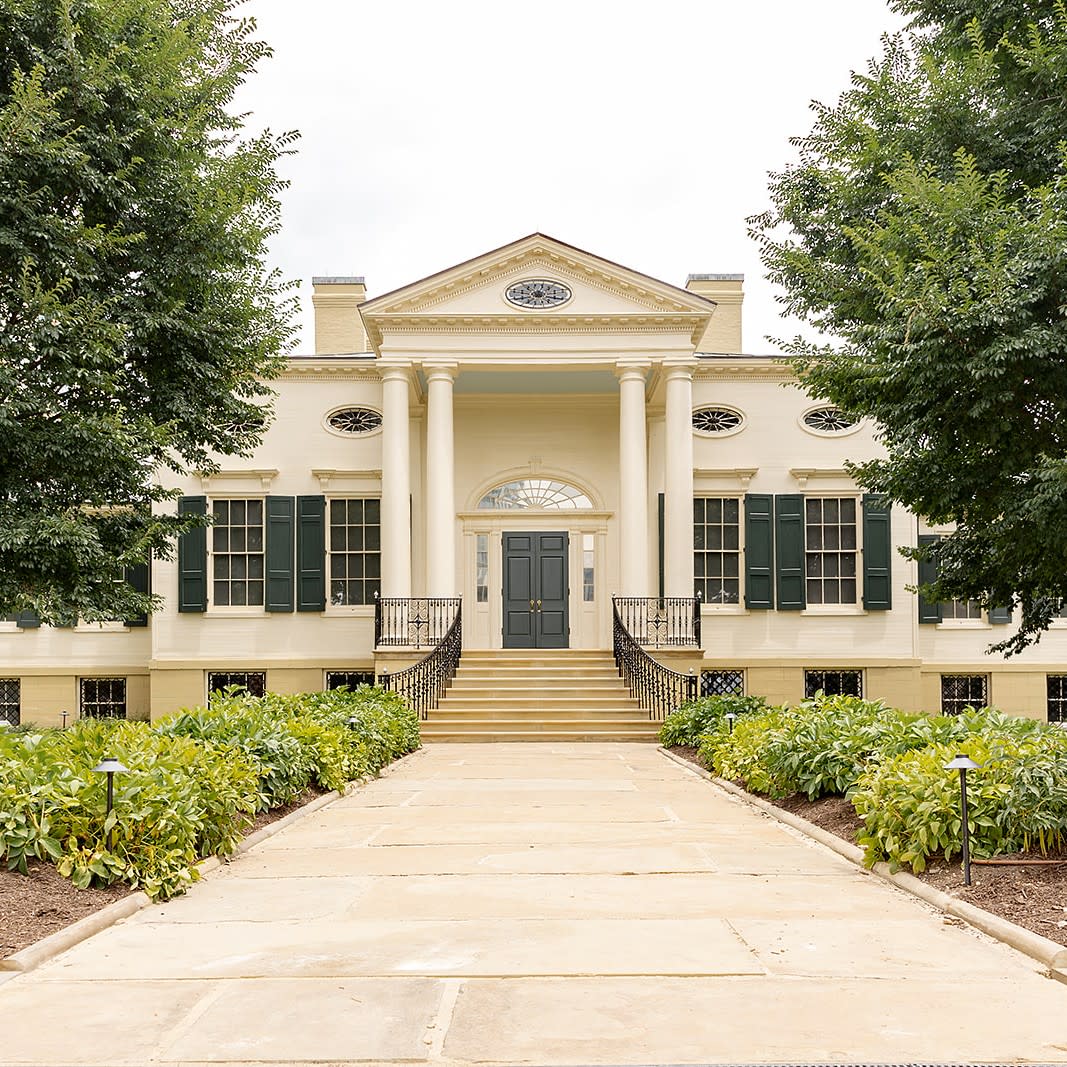 Taft Museum of Art
In perfect timing for Black History Month, Cincinnati's Taft Museum of Art presents Memories & Inspiration: The Kerry and C. Betty Davis Collection of African American Art. This exhibit features over 60 works from diverse Black perspectives and is on view from February 4-May 14, 2023.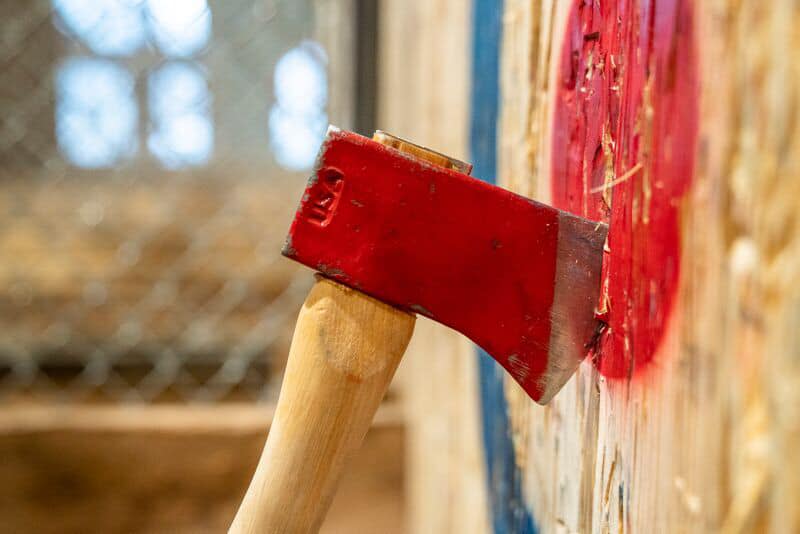 Axe Your Ex
Feeling a little jaded or frustrated about a recent or not-so-recent breakup? Bring your friends to Covington's Flying Axes for a fun opportunity to get rid of any pictures you have of your ex during the Axe Your Ex event on Valentine's Day. Bring in a picture of your ex and throw an actual axe at it.
Mardi Gras for Homeless Children
The 32nd-annual Mardi Gras for Homeless Children event will be at the Northern Kentucky Convention Center on February 21. Celebrate Fat Tuesday with all you can eat and drink from more than 50 top local food and drink vendors, a marching band, silent and live auctions and much more! Help support local charities like Welcome House, which helps feed and shelter area children.
Live Theatre
Cincinnati and Northern Kentucky's world-class theaters are starting off their 2023 seasons with productions of Annie and It's Love at the Aronoff Center for the Arts, Alice (In Wonderland) presented by the Cincinnati Ballet at Music Hall, Princess and the Frog present by The Children's Theatre of Cincinnati at the Taft Theatre and Twelfth Night at Stauss Theatre (NKU). Be sure to check out other local theater's including The Carnegie, The Ensemble Theater, and Cincinnati Playhouse in the Park, to name a few.
As February draws to a close, get excited for events coming in March, including the John G. Carlisle Bottled-In-Bond Competition on March 3 and all the St. Patrick's Day festivities! Information on these events will be posted on our website, so stay tuned!