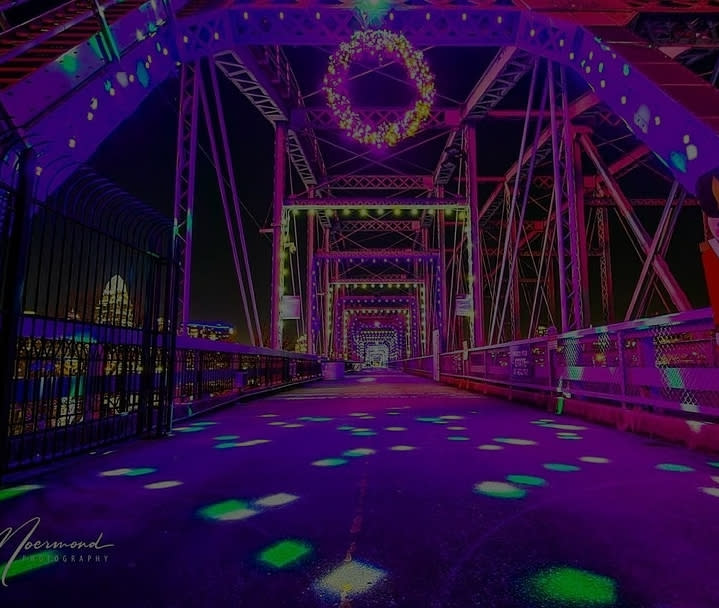 photo by Instagram user cincyshark.79
It's been a while since we've written an events blog, but with so many Covid-safe events and virtual happenings in the region, we just couldn't resist.  This December may be a little more laid back than most, but there's still plenty to do!
If you haven't yet been to Northern Kentucky's only drive-through light show synchronized to music, be sure to check it out this holiday season.  The lights will be on until January 2 and tickets are available for pre-purchase on their website for a completely contactless experience.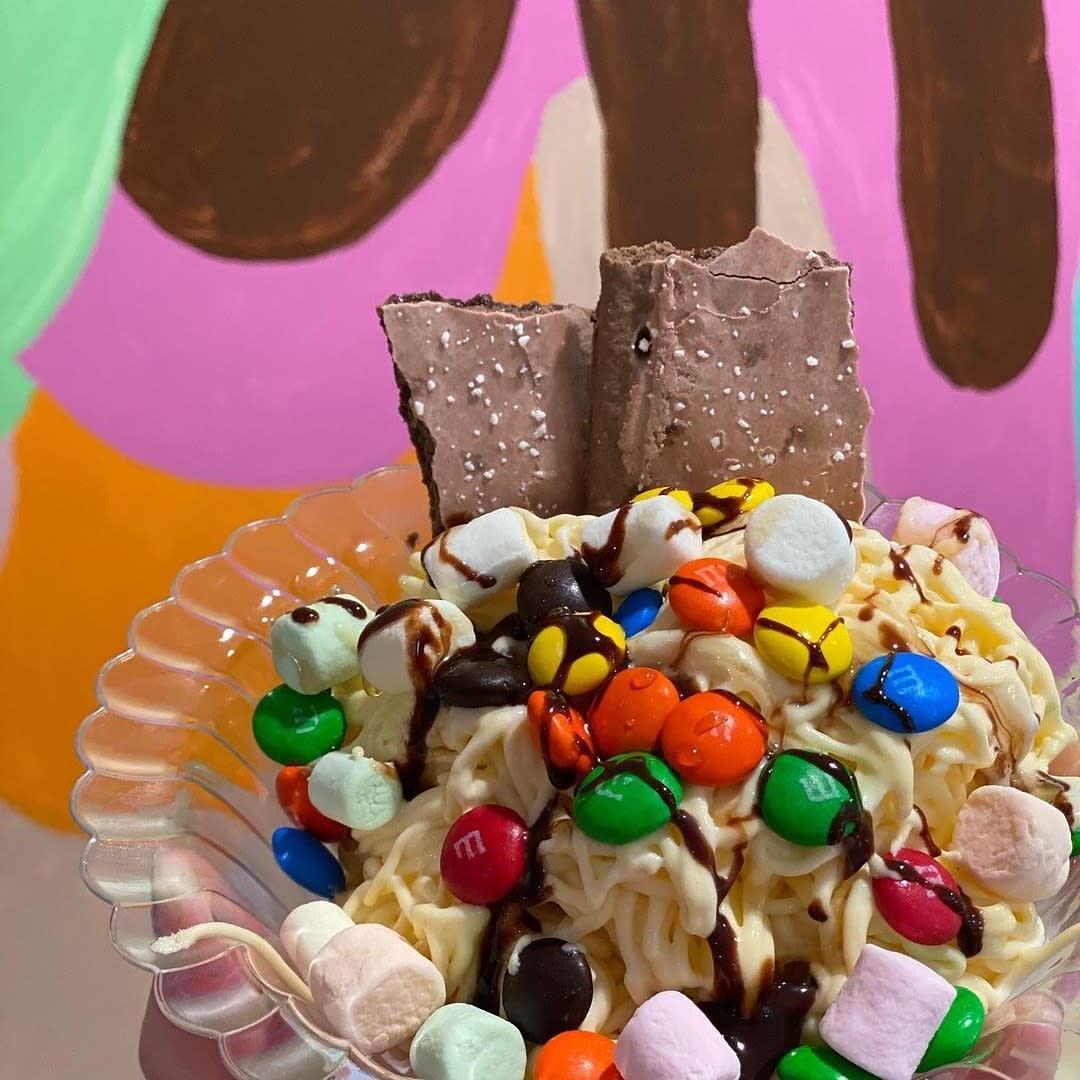 elf saturdays at Eishaus 
Eishaus, Covington's new spot offering Eis-- a spaghetti-shaped ice cream that orginated in Germany--is hosting Elf Saturdays.  On Dec. 19 they will have special ELF movie inspired treats, like Buddy the Elf's Breakfast pictured above, complete with Fudge Pop-Tart and maple syrup!  There will also be socially distant fun activities.
Enjoy a socially-distanced family activity with a beautifully lit holiday walk across the Purple People Bridge and along the river at Newport on the Levee. One thousand lights, lighted projections and holiday music round out this festive experience. Complete your visit with a stop at the Wish Tree to make someone's holiday wish come true! The Wish Tree is located on the Newport side of the bridge approach.
For a different perspective of the holiday lights and city lights, climb aboard a BB Riverboats cruise!  Enjoy a two and a half hour river cruise and special entertainment during sunset.
If you have a Lego fan in your house, you'll want to make your way to Behringer Crawford Museum this season!  Mammoths, Minions and Mansions is an eclectic exhibit, all constructed from Legos, that joins more traditional Christmas displays in Holidays@BCM, Behringer- Crawford Museum's annual celebration.
ChristmasTown at the Creation Museum is an annual Christmas tradition for families in Northern Kentucky. Stroll through the museum's botanical gardens amid the display of thousands of multi-colored lights. Each year, new designs and more color are added throughout the garden trails, so your experience is never the same! Enjoy a live nativity, petting zoo, skating on a Glice® (synthetic ice) rink, festive treats and shopping, and so much more!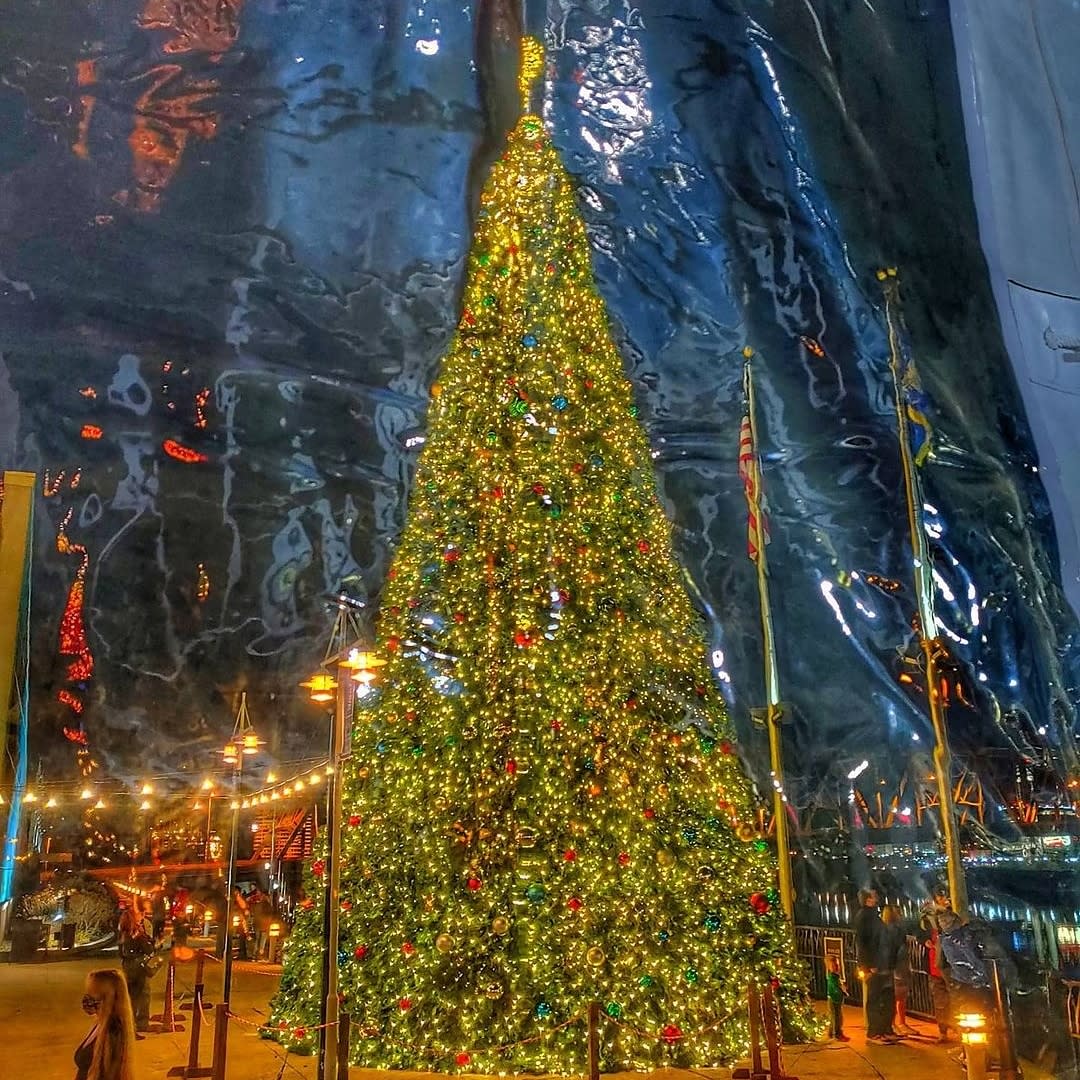 photo by Instagram user insta_cov
holly jolly on the levee
On Saturday, Dec. 19, don your festive apparel and make your way to Bridgeview Box Park for some Holly Jolly fun!  Live music will be featured, so make sure to bring your family and friends and spread some holiday cheer.
Hop on board Covington's Pedal Wagon and get a taste of the unique bourbon bars aboard this pedal-powered adventure. You'll get to explore Covington's best bourbon bars and restaurants along The B-Line!
Enjoy a life-size ark and gardens illuminated in rainbow-colored lights, Ararat Ridge Zoo, festive food and drinks, traditional Christmas carols, a massive fair trade market and gift shop for Christmas shopping, and so much more.
Each evening between Dec. 15 and Christmas Eve, Behringer Crawford Museum will present A Very Merry Holidays@BCM on BCM's Facebook page at 7 p.m.  The 10-day countdown includes:
Dec. 15: Blogger and online personality Kathrine Nero and friends exploring the holiday exhibits at BCM, including some elaborate Lego displays.
Dec. 16: Two members of The Hills of Kentucky Dulcimers playing the state's traditional instrument.
Dec. 17: WKRC news anchor John Lomax with a lively reading of The Holiday Adventures of Wiley Wahoo & Me by local author Diana Grady.
Dec. 18: Folk musician Jake Speed with his original song, "Christmas Trains."
Dec. 19: Award-winning artist Cedric Cox with a lesson for kids on creating their own art collages.
Dec. 20: The debut of the documentary, Here I Am: Making Photographs with Malcolm Wilson, about the renowned Appalachian photographer.
Dec. 21: A mini-concert by country music sister duo Magnolia Vale.
Dec. 22: A reading of the Christmas classic Polar Express by longtime BCM volunteers John and Martha Lange.
Dec. 23: A medley of holiday songs by Grammy-nominated singers and songwriters Nicole Zuraitis and Dan Pugach.
Dec. 24: A reading of The Night Before Christmas in Spanish and English by Reid Yearwood and Irene Encarnación of Esperanza.
The holiday segments are short - most under 15 minutes -- and they will be available for viewing after their debuts on BCM's Facebook page at https://www.facebook.com/BCMuseumnky/videos and YouTube channel at https://www.facebook.com/BCMuseumnky/videos.