You probably already know the economic benefits that come from shopping at locally owned stores. What you may not yet know is the joy of exploring Northern Kentucky's shops and discovering the unusual, the unique and the downright funky. If you'd like to up level your gift giving this year, here is our Insider's Guide to Shop Local in NKY.
Artistic, creative, handmade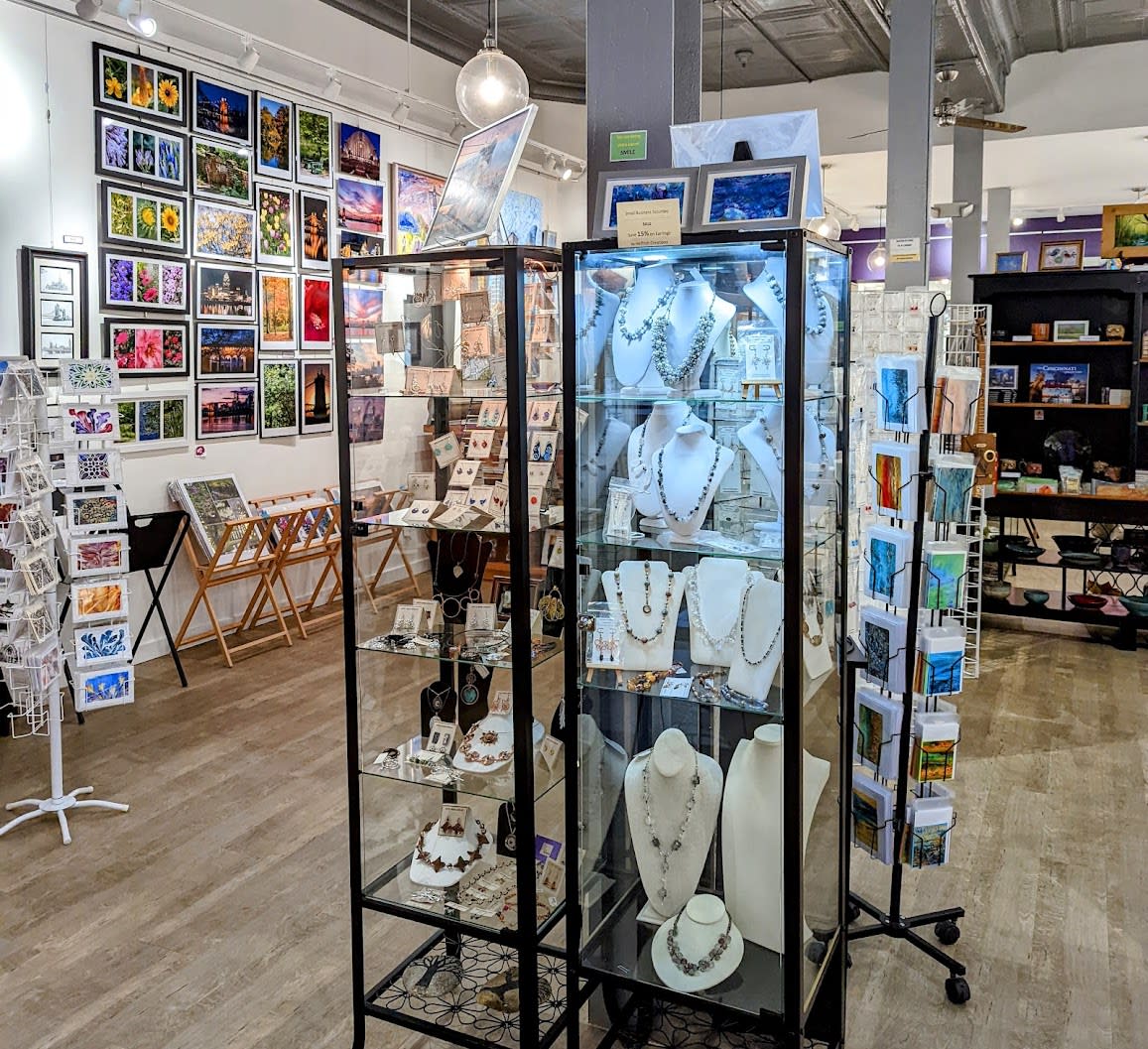 Purple Paisley Local Artisan Shop – Covington, Ky.
Filled to the brim with art and artist-made pieces, Purple Paisley Local Artisan Shop is colorful and inspiring. From dramatically large pieces to exquisitely tiny jewelry, many styles, artists and media are represented. You're sure to find just the right piece for someone on your gift list.
Local Studio 325 - Latonia
Local Studio 325 is focused on bringing together local makers. At this Latonia store, you'll find artwork, books, food products, clothing and other handmade goods, all created by people from the Cincinnati region. The owners and staff are knowledgeable about the products and makers, and you can even develop your own skills in one of their art and craft workshops.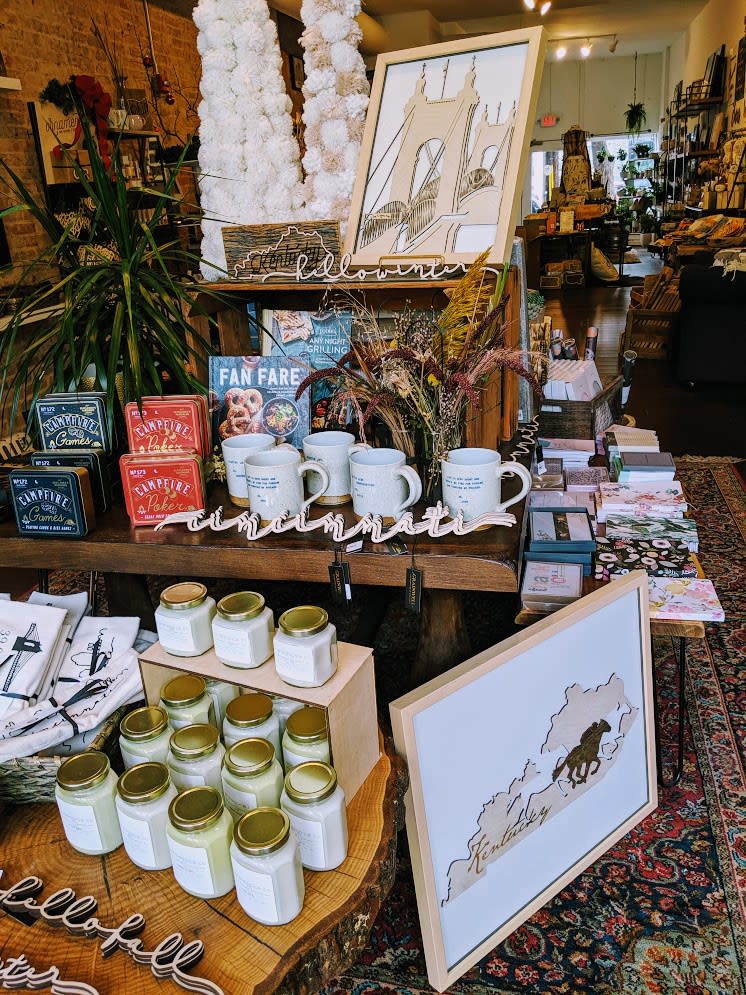 Grainwell – Covington
Started by two sisters, Grainwell specializes in locally made art, crafted out of wood. From coasters and ornaments to personalized signs and dramatic statement pieces, Grainwell's products celebrate the qualities of the wood, coaxing graceful designs out of the material. Their lovely Covington shop also carries a curated selection of plants and planters, fabric home décor items, puzzles, jewelry and more. The aesthetic reflects the owners' love of natural materials and simple color schemes.
Creative House of Art & Design – Mainstrasse Village in Covington
An LGBTQ-owned shop, Creative House of Art & Design (CHAD for short) opened in 2021 by the artistic owners. CHAD offers classes for kids and adults to experiment and make art. They sell many of their own creations, including jewelry and pre-packaged art kits, as well as supplies. They also host "drink and draw" events in the bar area and outdoor space. CHAD is a wonderful resource for the art makers on your gift list.
Playful, fun, family-friendly
Stoney's Village Toy Shoppe – Mainstrasse Village in Covington
Who needs a giant toy store when Stoney's is open? When you enter this charming shop in Covington's MainStrasse Village, you'll be welcomed by its equally charming owner, Sandi. She will be happy to show you the puzzles, dollhouses, puppets, musical instruments and games that fill her shelves. You are guaranteed to find something to delight the children in your life.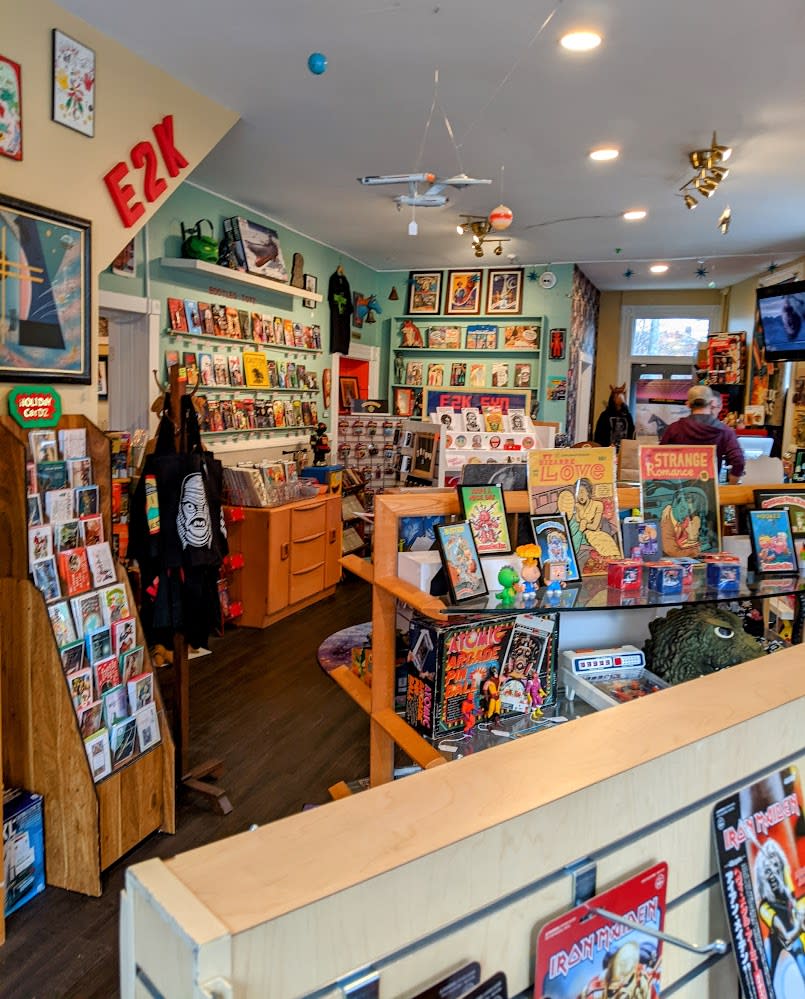 Earth 2 Kentucky – Mainstrasse Village in Covington
Part toy store, part art gallery, part roadside attraction, Earth 2 Kentucky is a lighthearted celebration of all things quirky. A strong comic book vibe, whimsical art and both new and vintage toys encourage shoppers to linger. If you're into the offbeat, E2K is your place!
Unusual, magical, quirky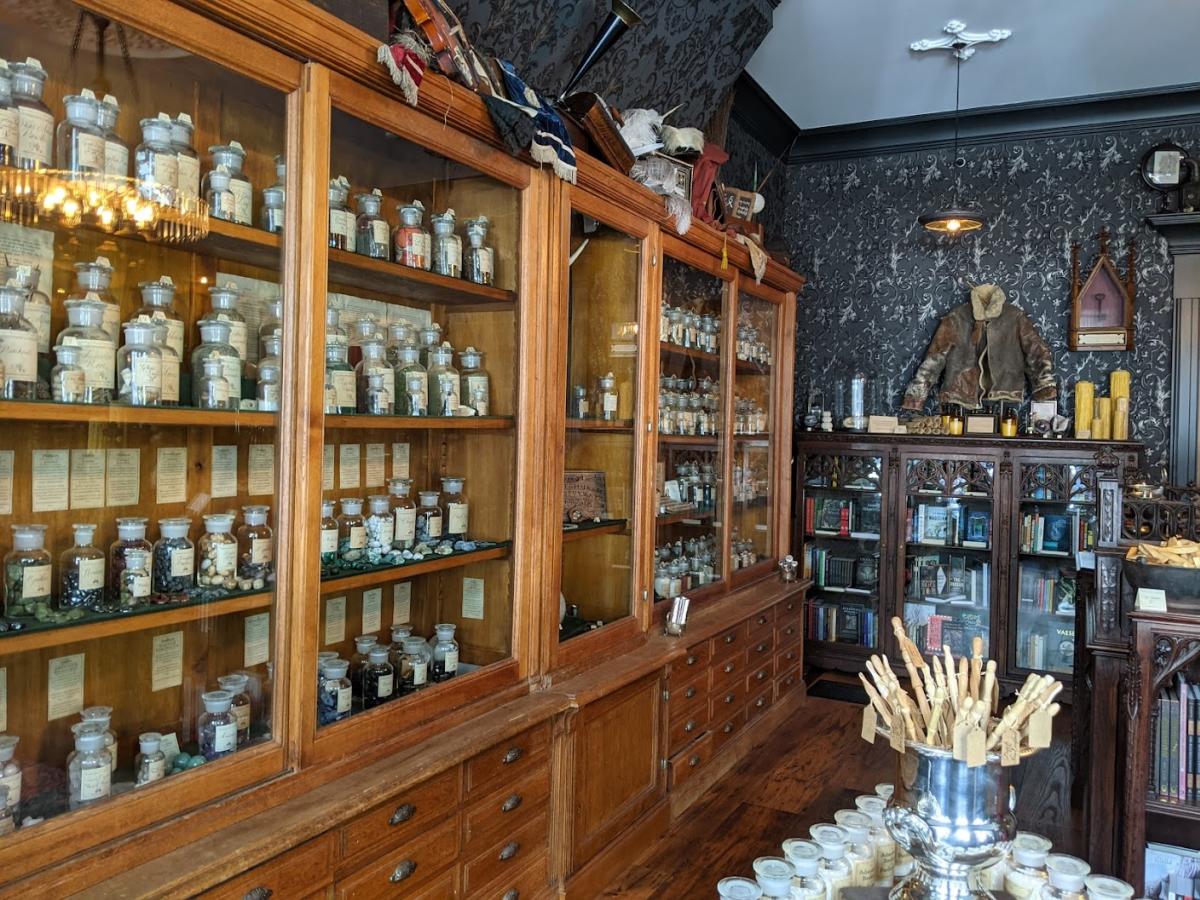 Hierophany & Hedge – Covington
A beautiful new store in Covington offers supplies and inspiration for the serious magic practitioner and the casually curious. At Hierophany & Hedge, you'll discover handmade wands, crystals and potion ingredients showcased in stunning imported antique cabinetry. The gift seeker will also find books, candles, calligraphy supplies and a variety of tarot decks. The proprietors aim to create a shopping experience that takes you back in time to a more magical era and encourages you to let a little magic into your life.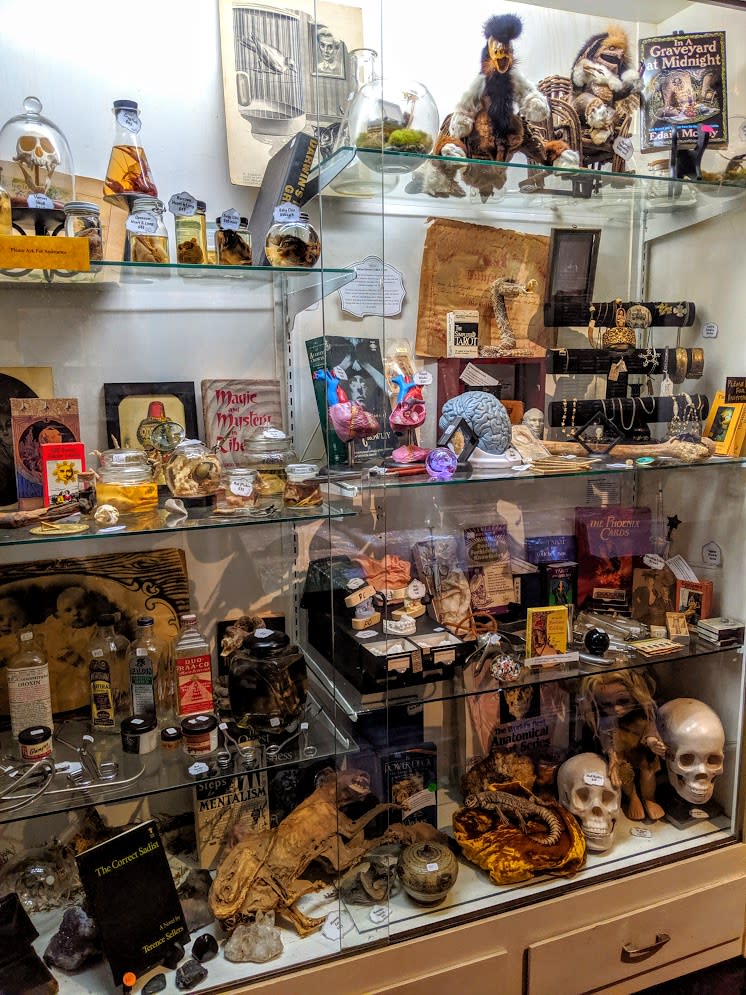 Hail Records and Oddities – Mainstrasse Village in Covington
The incredible variety of products in Hail Records and Oddities reflects the interests of the two owners. When describing their shop, they say, "where else can you find a mummified cat and that long-lost Johnny Cash record?" Browse through thousands of vintage vinyl albums, taxidermy (both cool and a little creepy), Ouija boards, old medical equipment, collectible action figures of horror movie characters and much more. Plan to spend some time here, selecting the perfect present for all the "impossible to buy for" people on your list.
Fairtrade, vintage, curated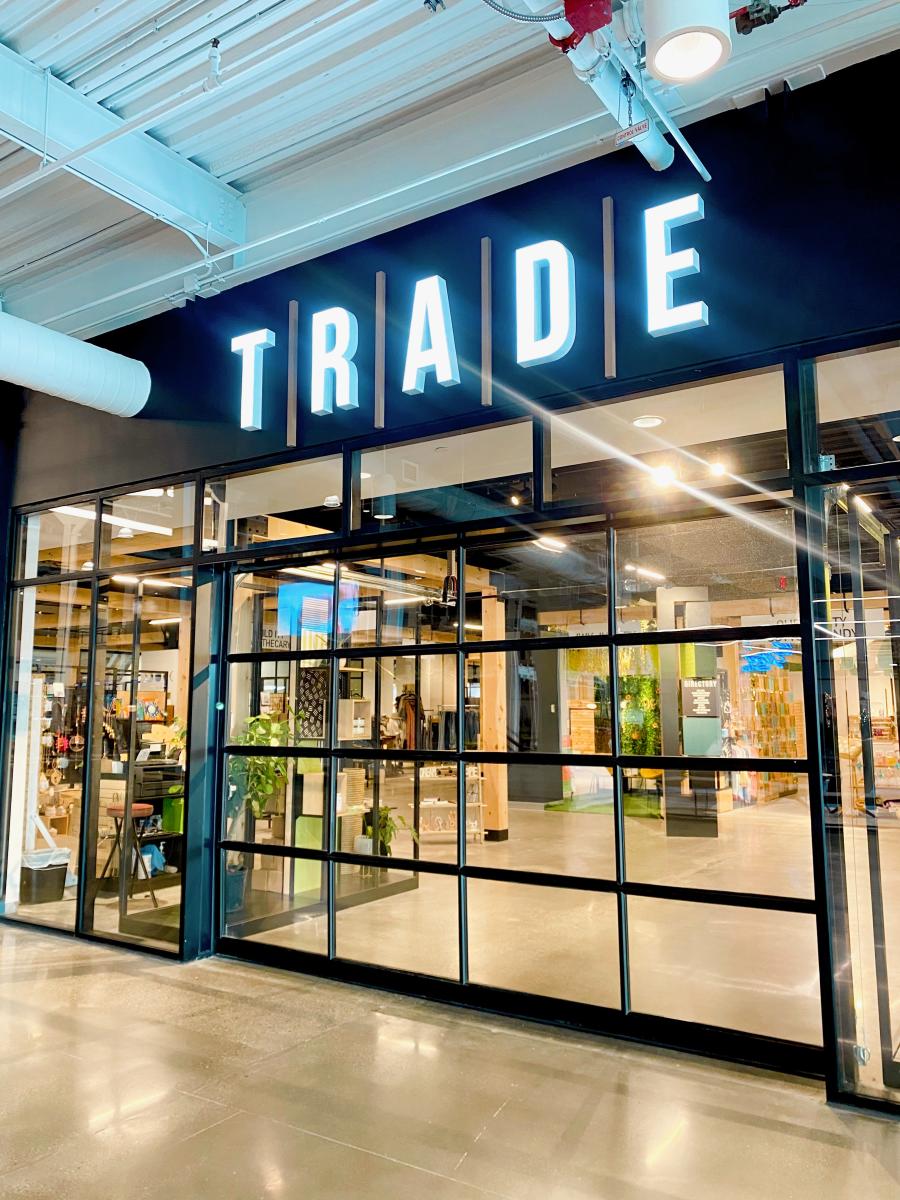 Trade – Newport, Ky.
Located in the Gallery at Newport on the Levee, Trade provides space to a changing variety of local shops and makers, in a pop-up style setting. The eleven current vendors offer a wide range of products, including art by local artists, plants, fair trade clothing, jewelry, candles, tabletop games and streetwear. They even have treats like cotton candy and beef jerky. It's kind of like shopping at an outdoor market, but sheltered from the weather in the chic, newly remodeled building at Newport on the Levee. Make a day of it and include a trip to the aquarium and a meal at one of several restaurants.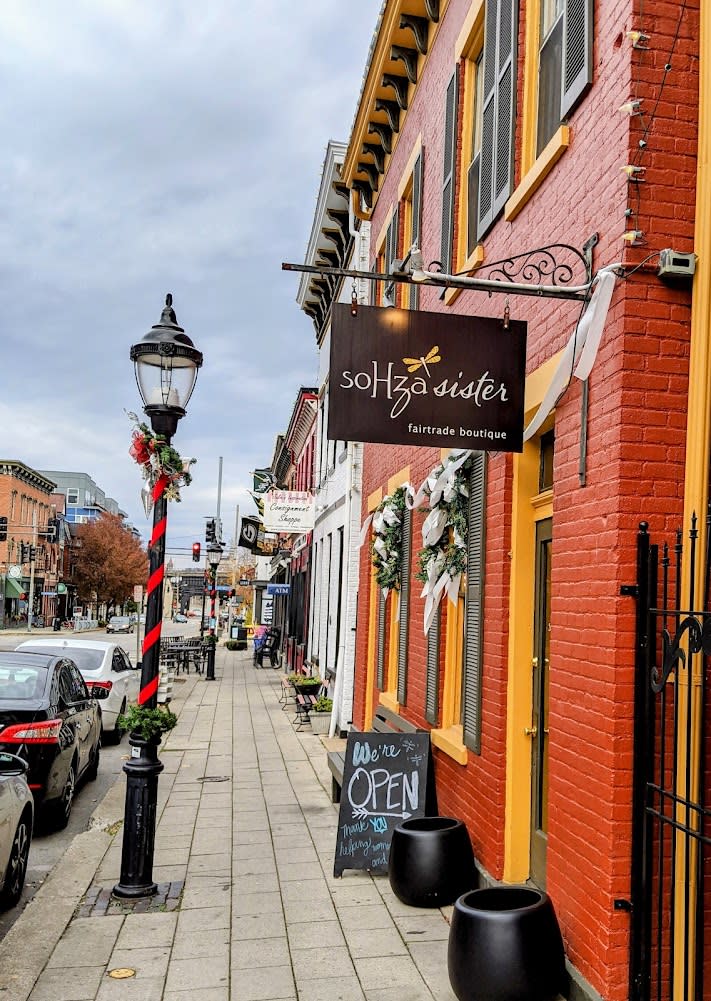 Sohza Sister Fairtrade Boutique – Mainstrasse Village in Covington
What started as a magazine founded by sisters Debbie, Vicki and Melissa, has grown into Sohza Sister, a lovely brick and mortar shop, continuing their mission of supporting women in multiple ways. Everything they carry, from jewelry, handbags and clothing to art and home décor, is made by empowered women in other countries. Then Sohza donates part of all their sales to local nonprofits that help women and children, including YMCA and Girls on the Run. As Debbie puts it, "Instead of fighting for change, we are connecting for change."
Tesori Vintage Home, Fine Art & Antiques – Newport
This is the store for the treasure hunter. Tesori's owner has filled his shop with pre-loved home décor pieces, each with a story. The inventory is ever-changing. One day you may come upon a delicate bamboo bird cage, a vintage decorating book and a teapot with a mellowed, crackle glaze. The next, you might discover a painting of a child, now long grown, and a handblown glass vase. The thrill of the hunt will be yours, as you comb through the collections, finding the exact thing you never knew you needed.