Vegan and Vegetarian Restaurants in the Newport, KY Area
When you have dietary preferences, it can bring added work when traveling. To help make your next trip to NKY easier, we have compiled some great options for vegetarian or vegan dining in the Newport region. For the most up to date information, and to find out about additional accommodations, please make sure you check with staff.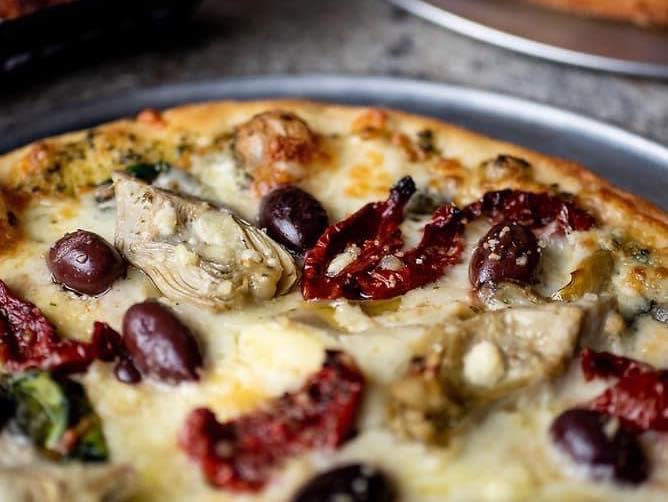 Cork N Crust is a gourmet pizza bistro that prides itself on the V/V options available. There are pizzas with vegan crust and cheese. If you are looking for more of a snack option, they offer vegan charcuterie boards. They even have vegan desserts, including cheesecake, and plenty of wine options.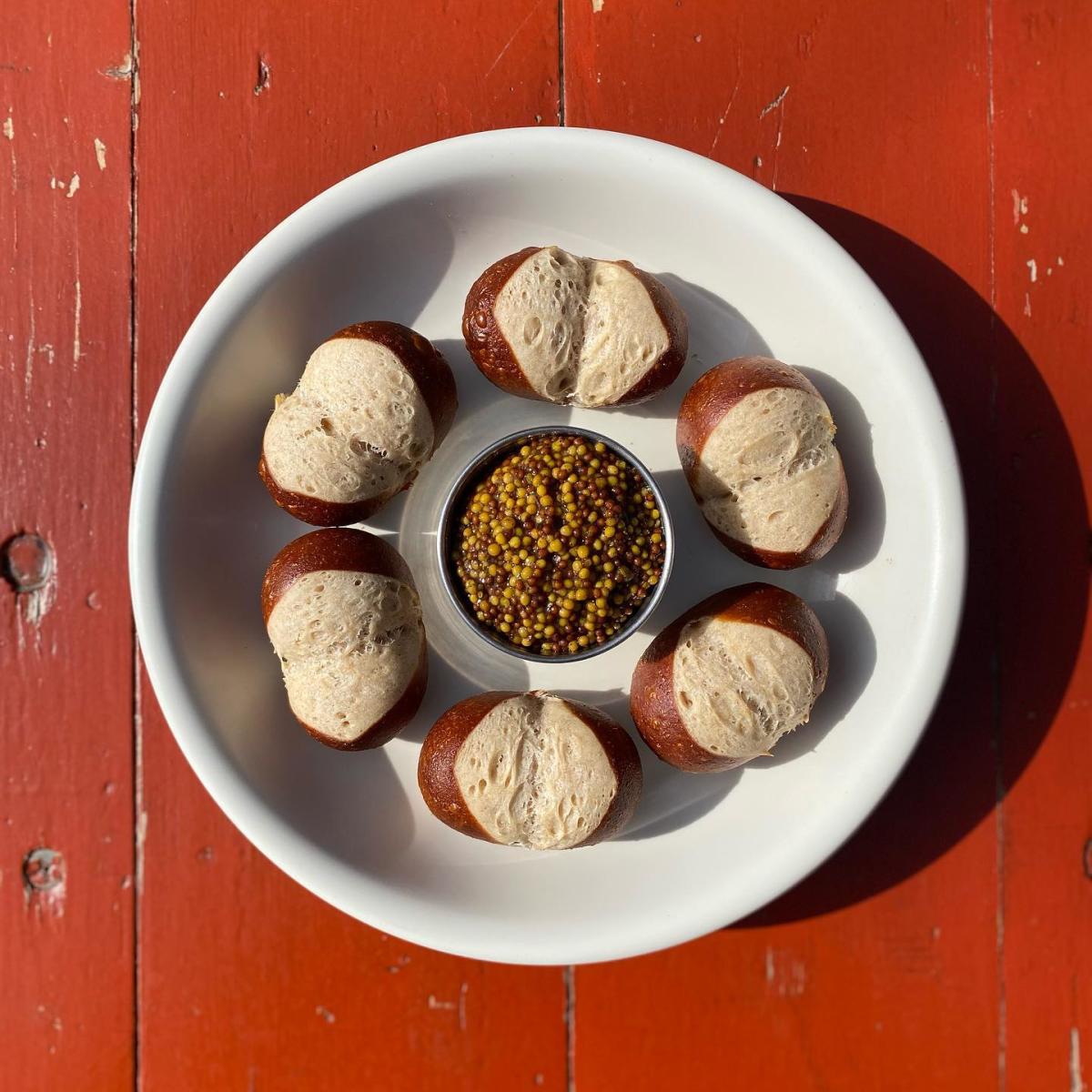 Tuba Baking Co. is a German baking company and restaurant that operates a "Brezelgarten". They offer a house made laugenbrezel (rye and spelt sourdough, soft pretzel) in both a vegetarian and vegan options. There are V/V options for their woodfired flammkuchen – basically a German pizza, as well as a vegan carrot currywurst dish, vegetarian spatzel, and V/V sides and dip options for pretzels.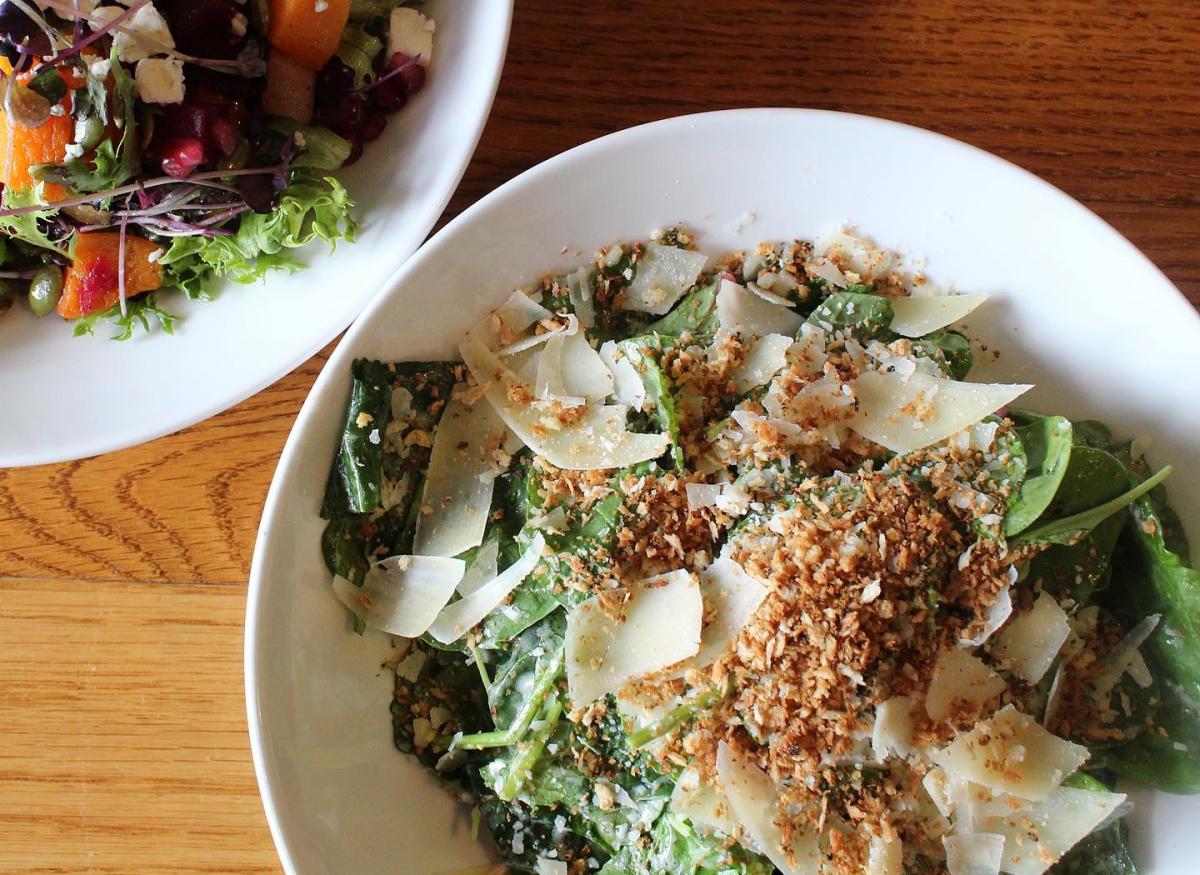 Press on Monmouth is a breakfast/brunch/lunch spot with plenty of options for V/V diners. Highlights include a vegetarian biscuits and gravy dish and vegetarian fried "chicken" and waffles. There's also breakfast sandwiches, quinoa and rice bowls, and tater tot waffles. Vegetarian sausage is available.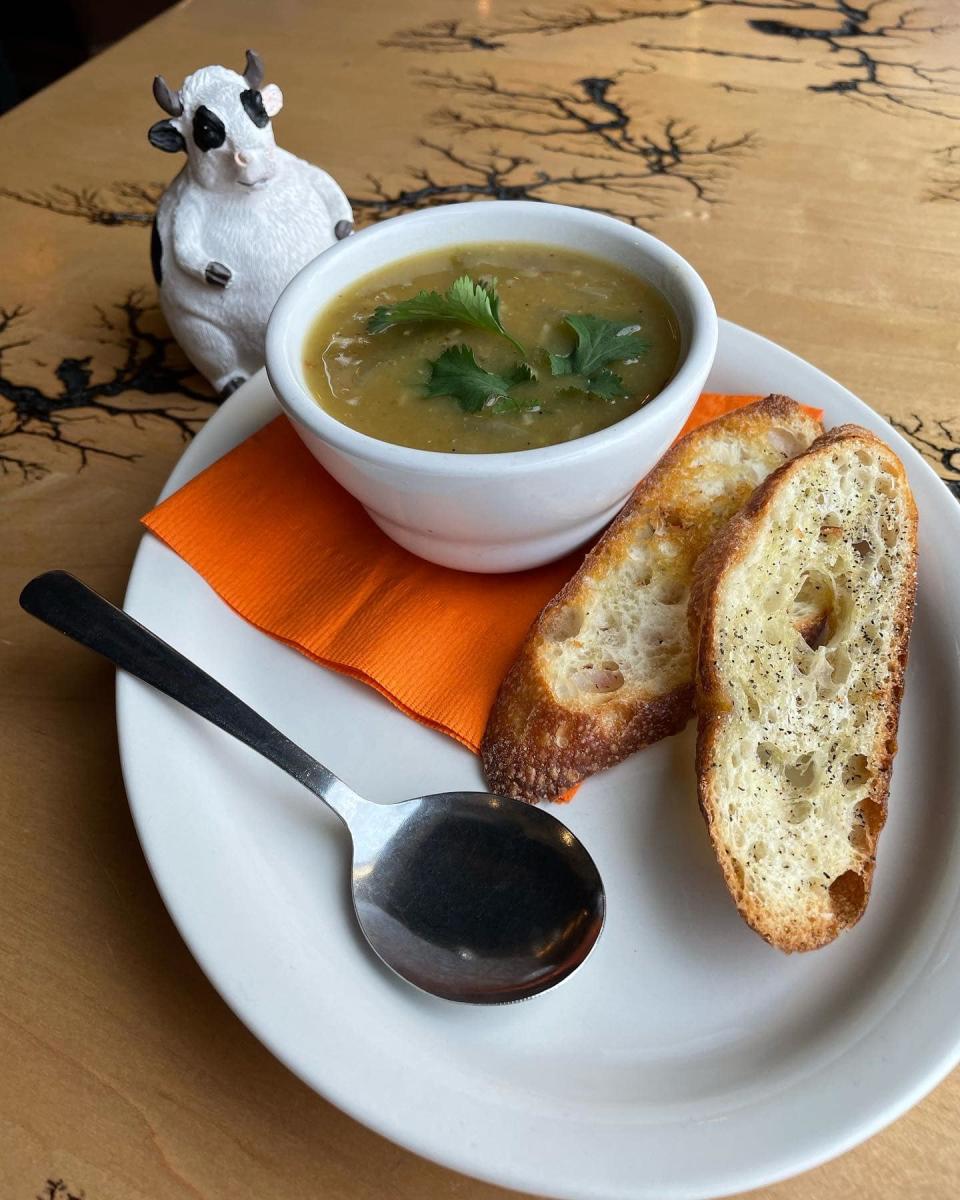 The Elusive Cow can really live up to its name, having plenty of options where the meat can't be found. There are V/V appetizers as well as entrees like veggie tacos or a veggie stir fry with tofu. There are veggie wraps, a Beyond meat burger, and even tempeh sliders on vegan rolls.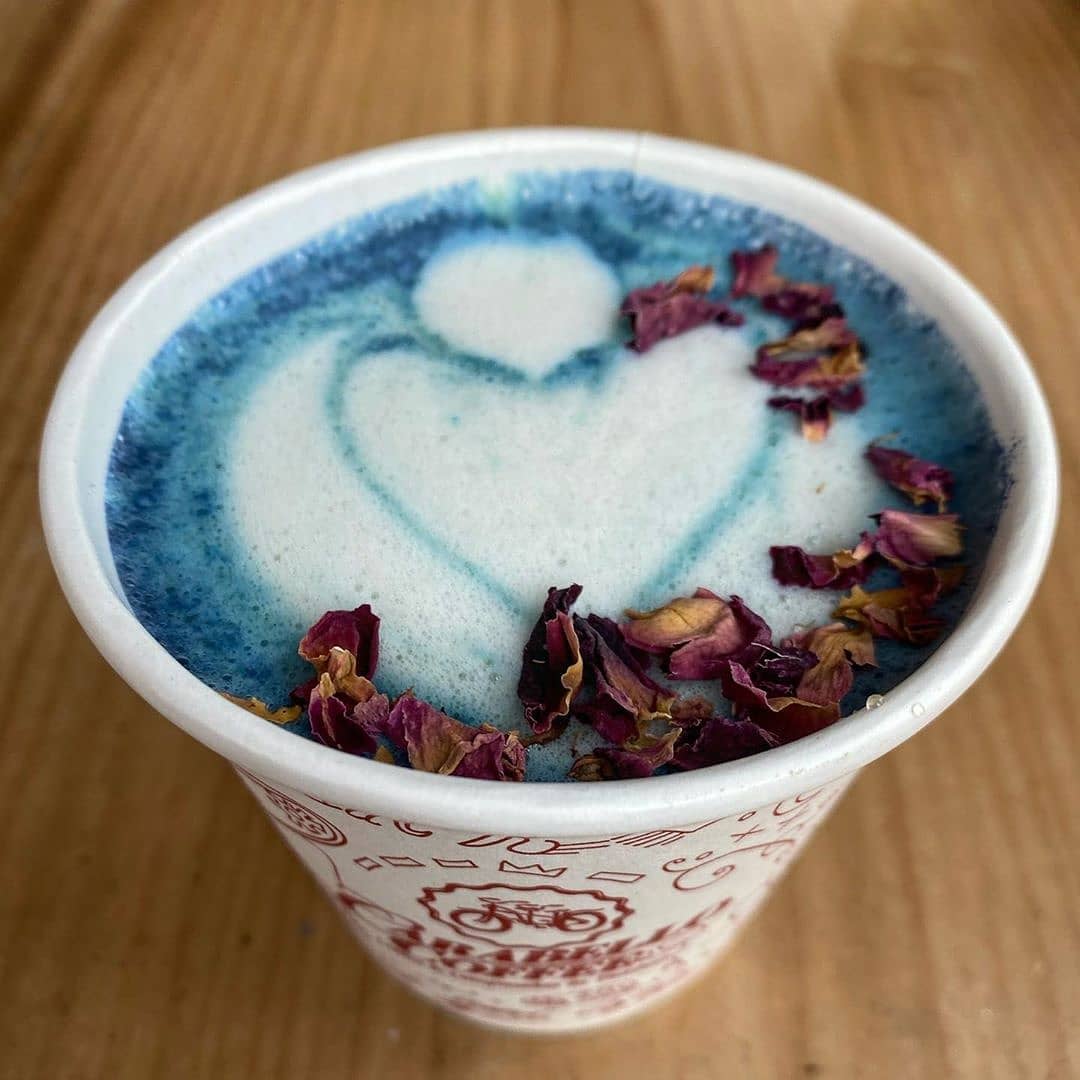 Carabello Coffee is a local roaster and coffee shop that believes in good coffee, creating and supporting a relationship with the growers of their beans, and using the profits they make to fund "works of compassion" both locally and abroad. Their menu provides plenty of dairy alternatives for coffees, and Vegan and Vegetarian treats from local partners.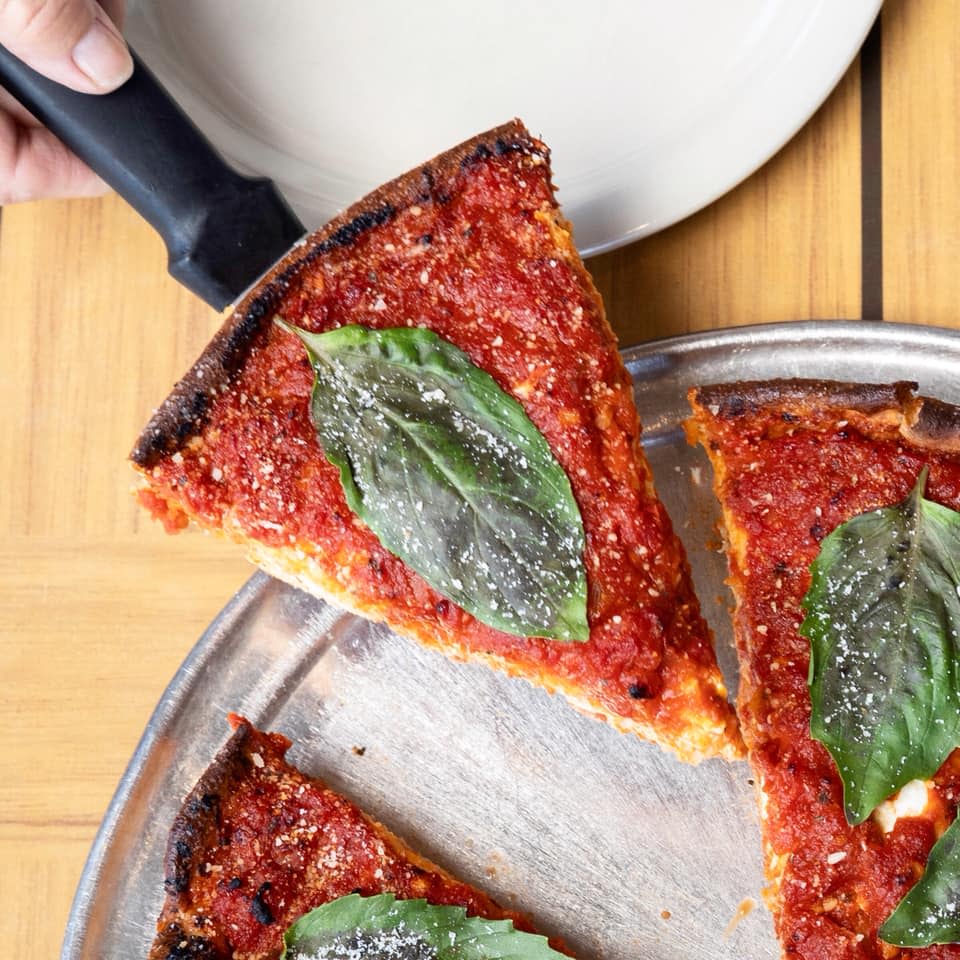 Bourbon House Pizza is home to authentic Chicago-style, deep dish pizza. They also serve pastas, including a veggie lasagna, salads, and they offer a vegan pizza crust with non-dairy mozzarella and non-dairy parmesan cheese.
These delicious vegan and vegetarian friendly restaurants should make your trip to the Newport area easier and tastier! Looking for more Cincy/NKY area choices? Here's our articles on Vegan and Vegetarian Restaurants in Covington, KY and Vegan and Vegetarian Options in Florence, KY.