More Than A Toy Store
Paging all nostalgia-seeking humans. Earth to Kentucky is a one of a kind toy shop with vintage and bootleg action figures, unique art prints, and an affinity for Colonel Sanders. And you'll find it Only in NKY.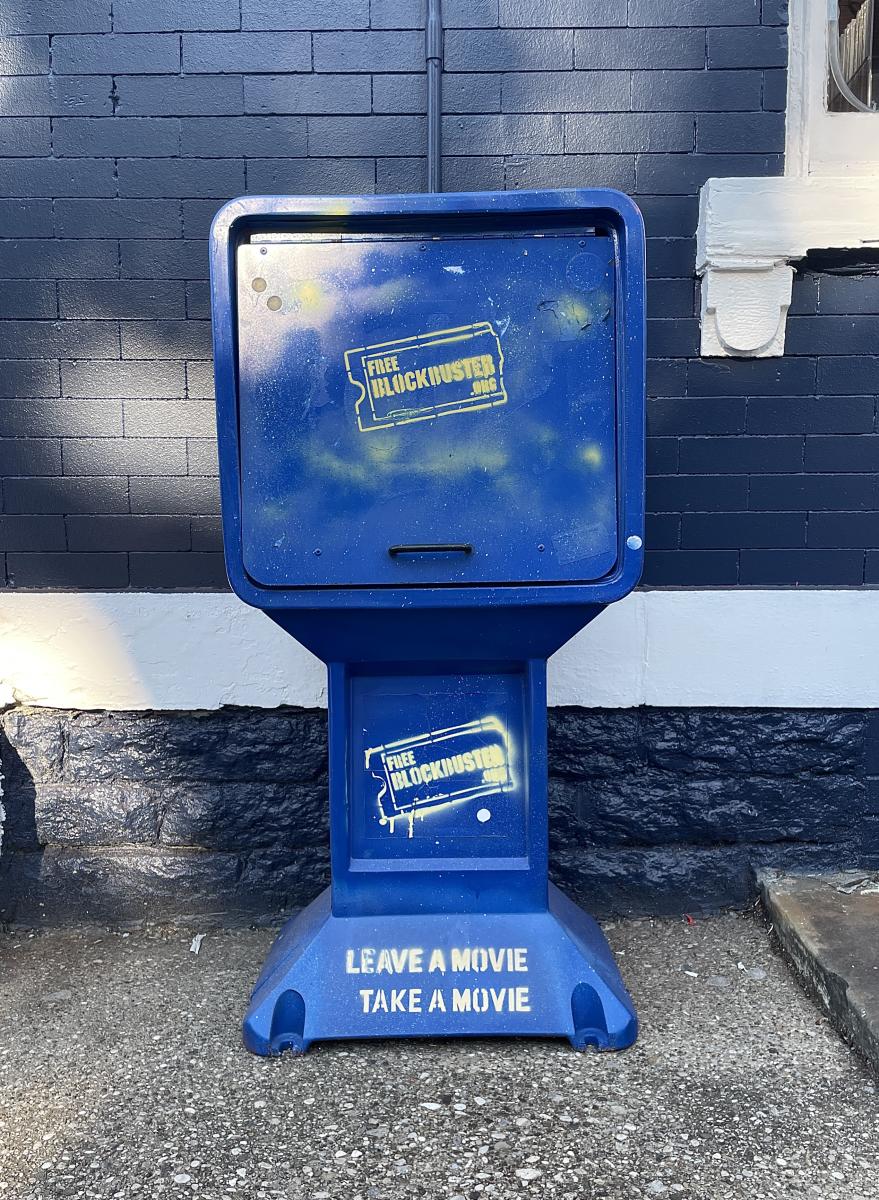 On the corner of Main St. and W 9th St. in Covington, KY, sits an old denim-blue brick building that holds a hidden treasure—a place where nostalgia and whimsy come alive. Outside, a Free Blockbuster box painted with the words, "LEAVE A MOVIE TAKE A MOVIE" sits regally next to a Kentucky Fried Chicken-inspired flower pot. Overhead, a flying saucer printed on a sign emblazoned with "EARTH TO KENTUCKY" acts as a beacon, captivating the attention of curious pedestrians and luring them into the storefront.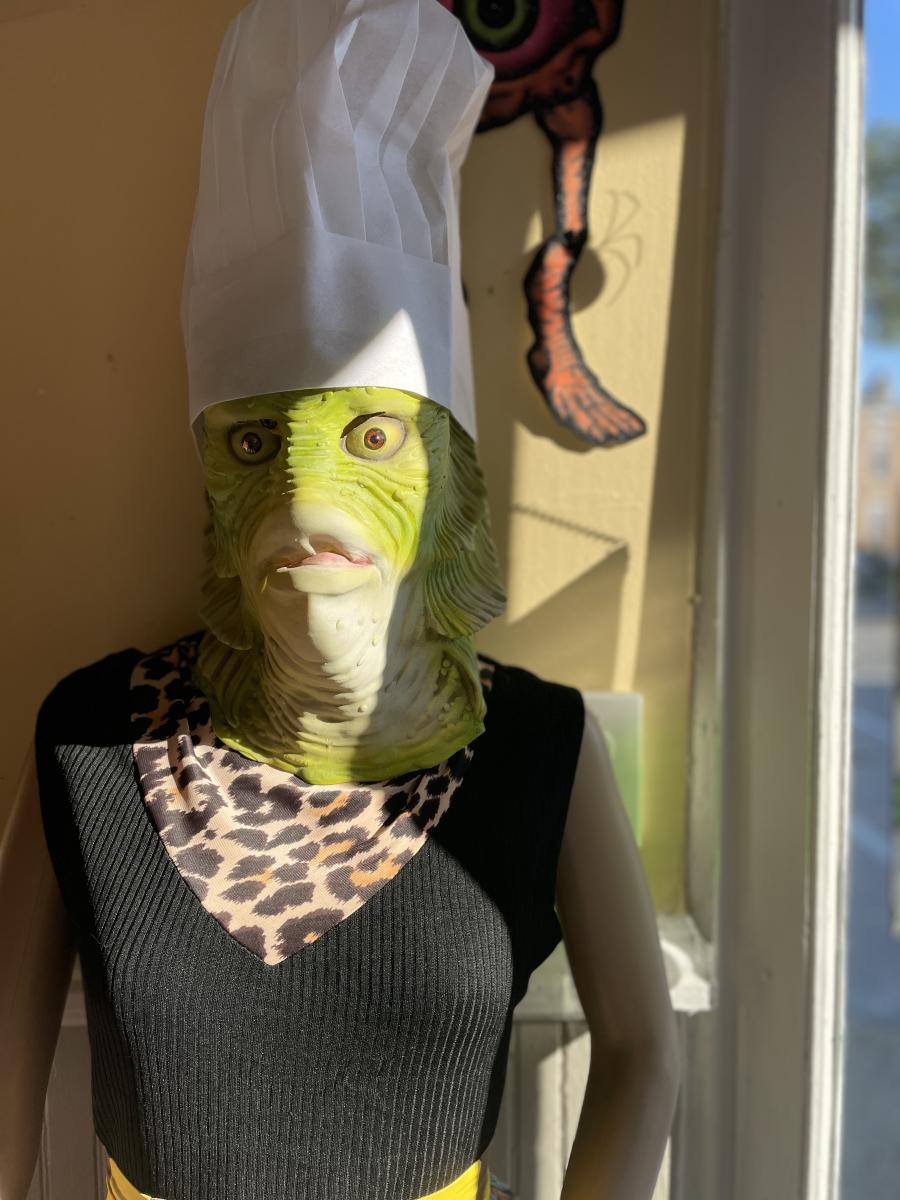 Once inside, visitors are greeted by an assortment of eclectic mismatched mannequins, each sporting a different outfit, ranging from an ET costume to the head of the Creature from the Black Lagoon. Shelves of designer, vintage, and bootleg toys line the walls, showcasing beloved characters and knock-off heroes and villains. Enamel pins, pulp fiction books, original art pieces, T-shirts, action figures, and more are displayed with care and hand-written price tags. 
Earth to Kentucky is more than just a toy shop; it is a labor of love meets art project. "As a family, we always tossed around the idea of opening up a wacky store," explains Polly Benzing, who co-owns the unique spot with her husband Dustin. "When we purchased a building that had a storefront space, we knew it was time to give it a shot." The store, named by the couple's son, Oskar, launched in September of 2020 in spite of the challenges presented by the Covid-19 pandemic. Since then, they have been sourcing their unique merchandise from artists around the world, auctions, and their own personal collections, ensuring that every item in the store has a story to tell.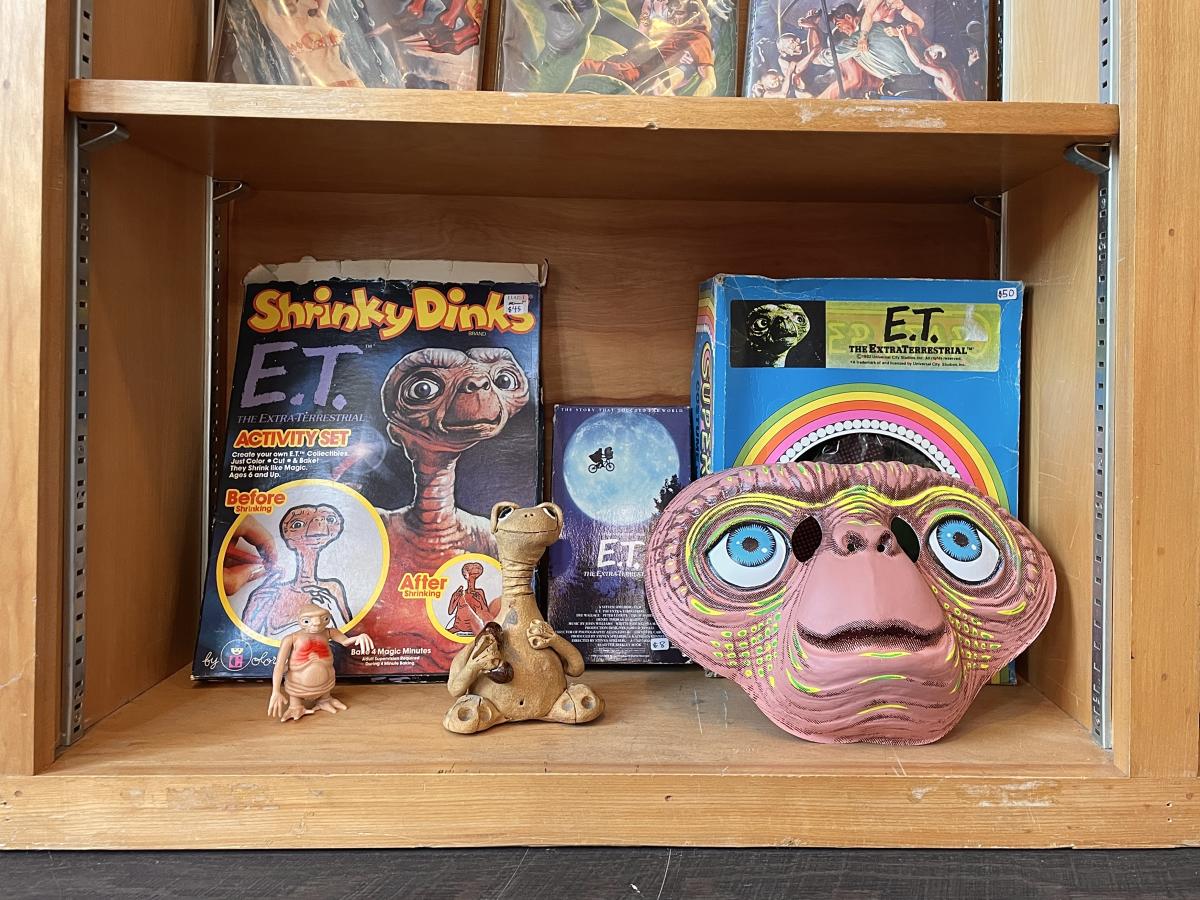 During my visit, I was mesmerized by the of one-of-a-kind treasures hidden within the shelves and display cases. Among them, I found a Darth Vader bust that doubles as a house phone, countless cryptid stickers and prints, Ultraman pins, crocheted pizza berets, and a vintage E.T. Shrinky Dinks activity set. Not to mention the wall of bootleg toys with packaging as creative as the figures themselves.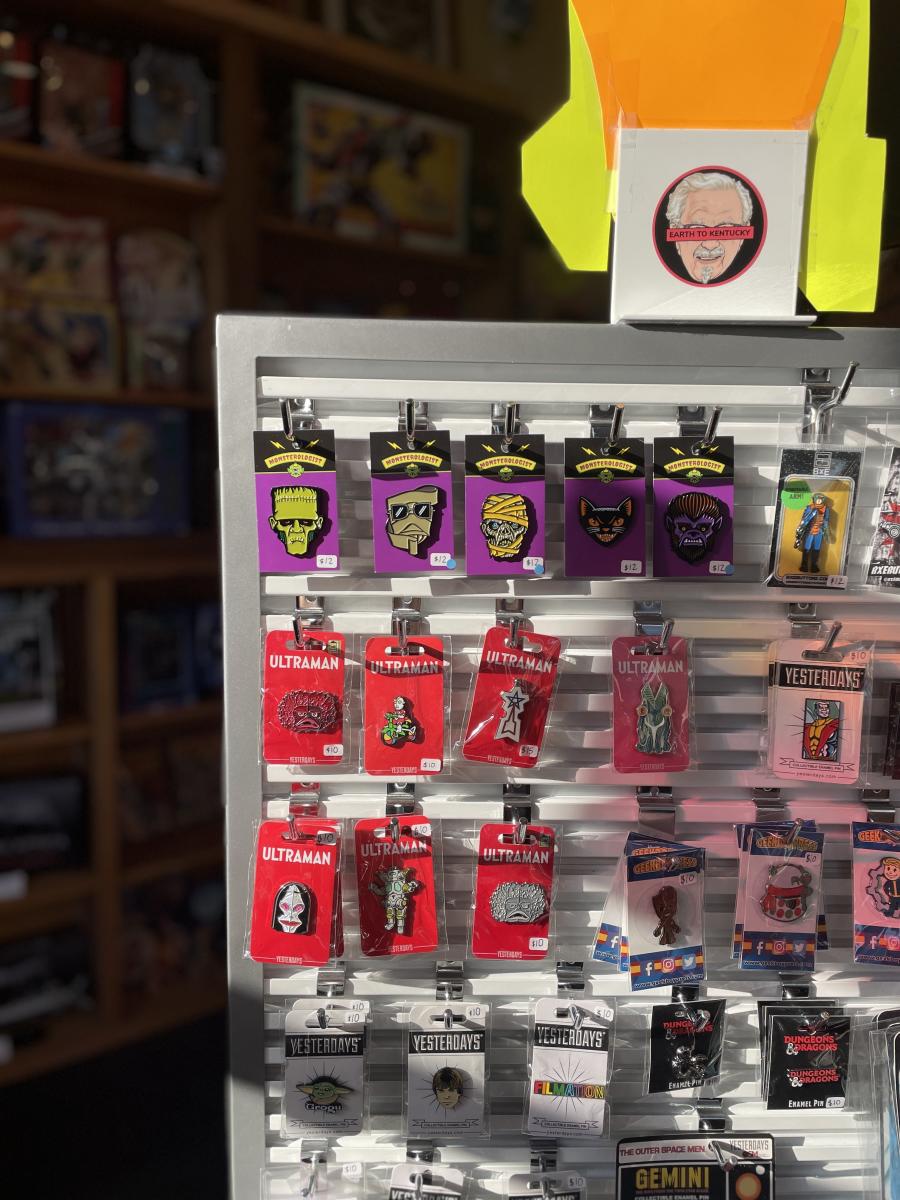 "The art toy scene is its own microcosm," says Polly. For the unfamiliar, art toys, also known as designer toys, are typically self-produced figures and collectibles created by artists, designers, and independent toy companies. They are made from all sorts of materials, like ABS plastic, wood, vinyl, plush, resin, and more. The art toy movement gained popularity after Hong Kong-based designer Michael Lau started displaying his custom G.I. Joe figures at toy shows in the 1990s. His figures donned streetwear and accessories instead of the typical military uniform associated with G.I. Joe.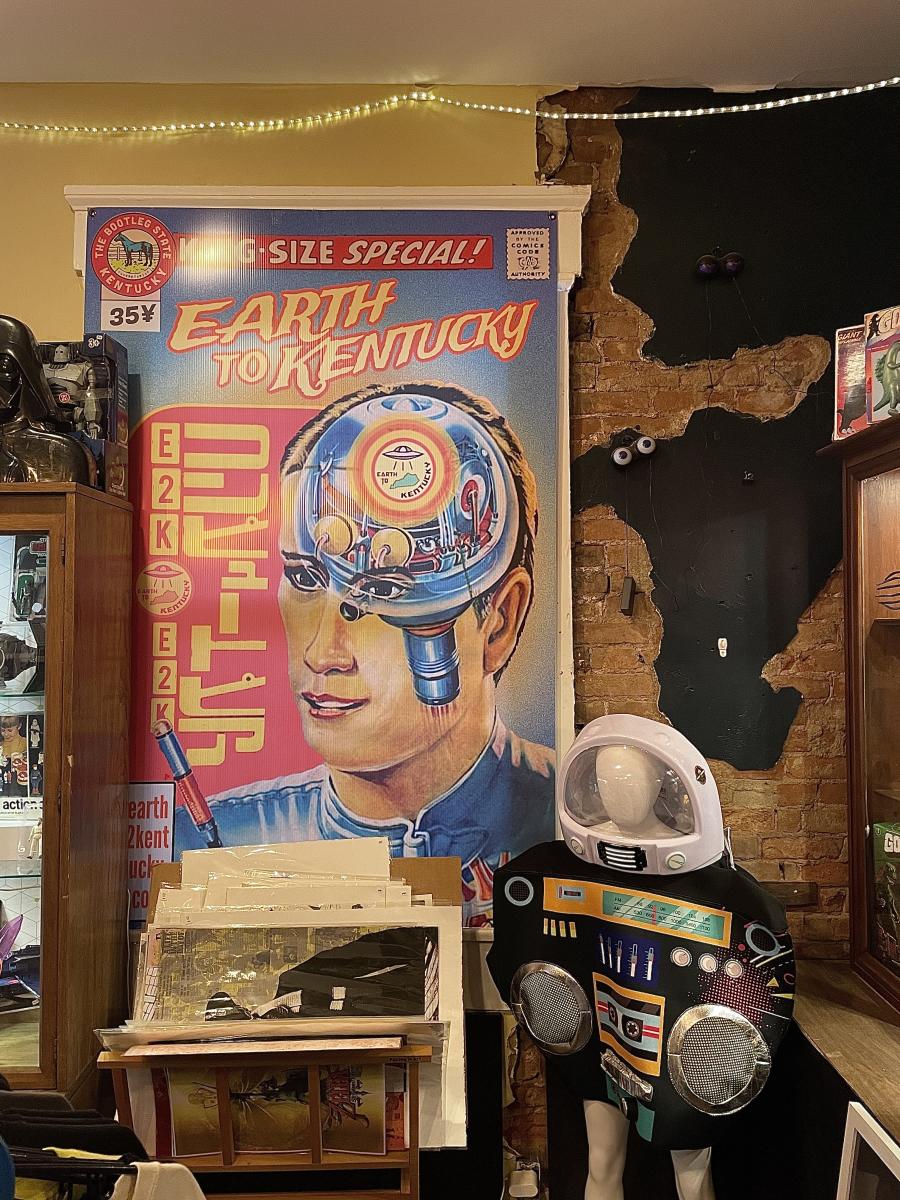 Part of the excitement within the designer toy scene stems from the limited edition nature of the items. Polly recalls a particular designer toy  from their shop called Red Karoshi, designed by artist Andrew Bell, "He was an adorable red skeleton guy with a briefcase. His name translated to 'Mr. Death from Overwork.' I don't know why I loved him so much, but before I could take him off the shelf and bring him home, somebody bought him. You can't get him anywhere now and the artist isn't making anymore. It's a reminder that if something strikes you, you should pull the trigger."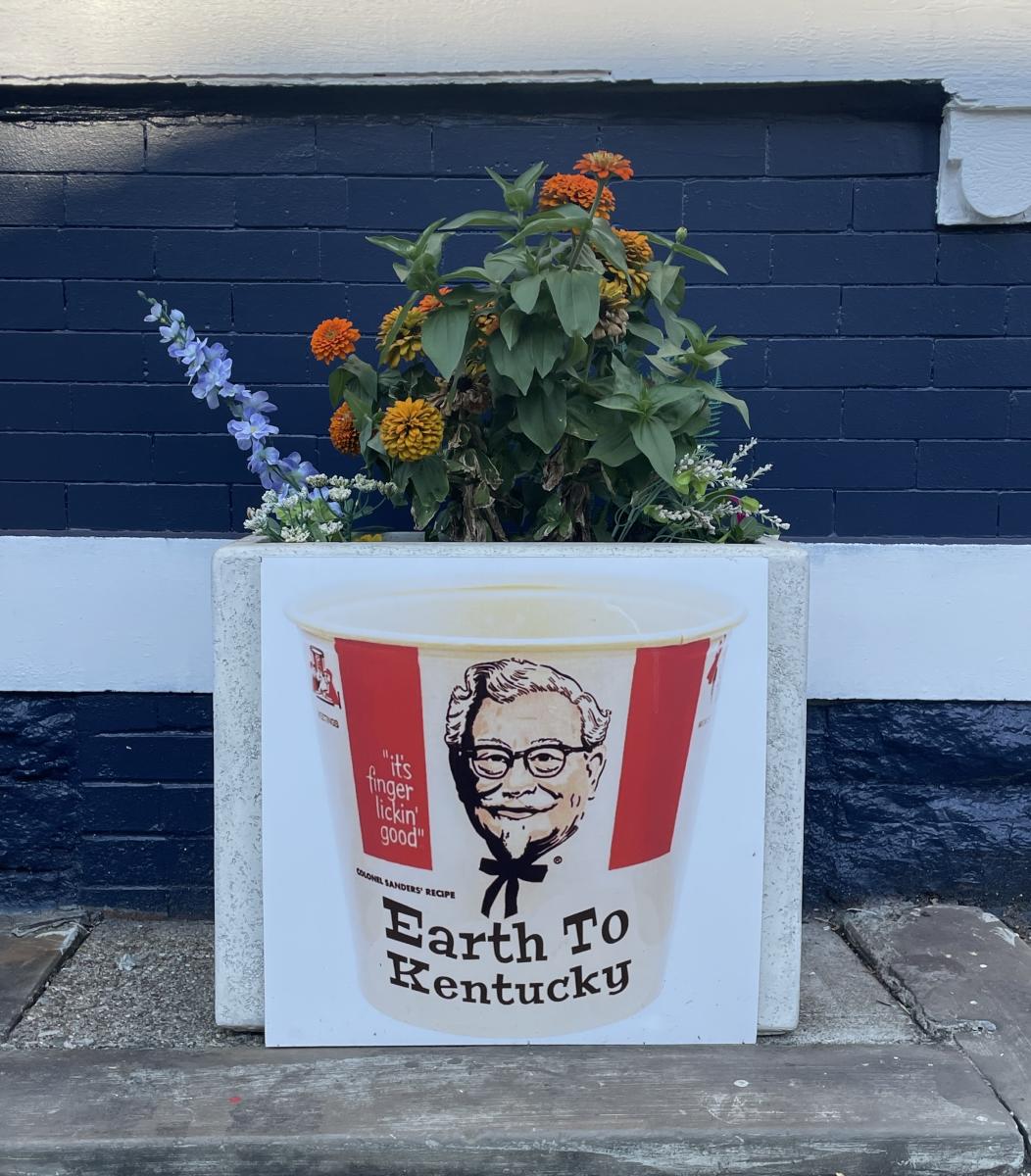 Earth to Kentucky is a haven for nerds and nostalgia-seekers touring the Northern Kentucky area. It brings a unique flavor to memory lane, and invites guests to embrace their inner child with rotating pulp sci-fi and monster movie memorabilia. And with Colonel Sanders as their patron saint, Earth to Kentucky stands as a true gem only to be found in NKY.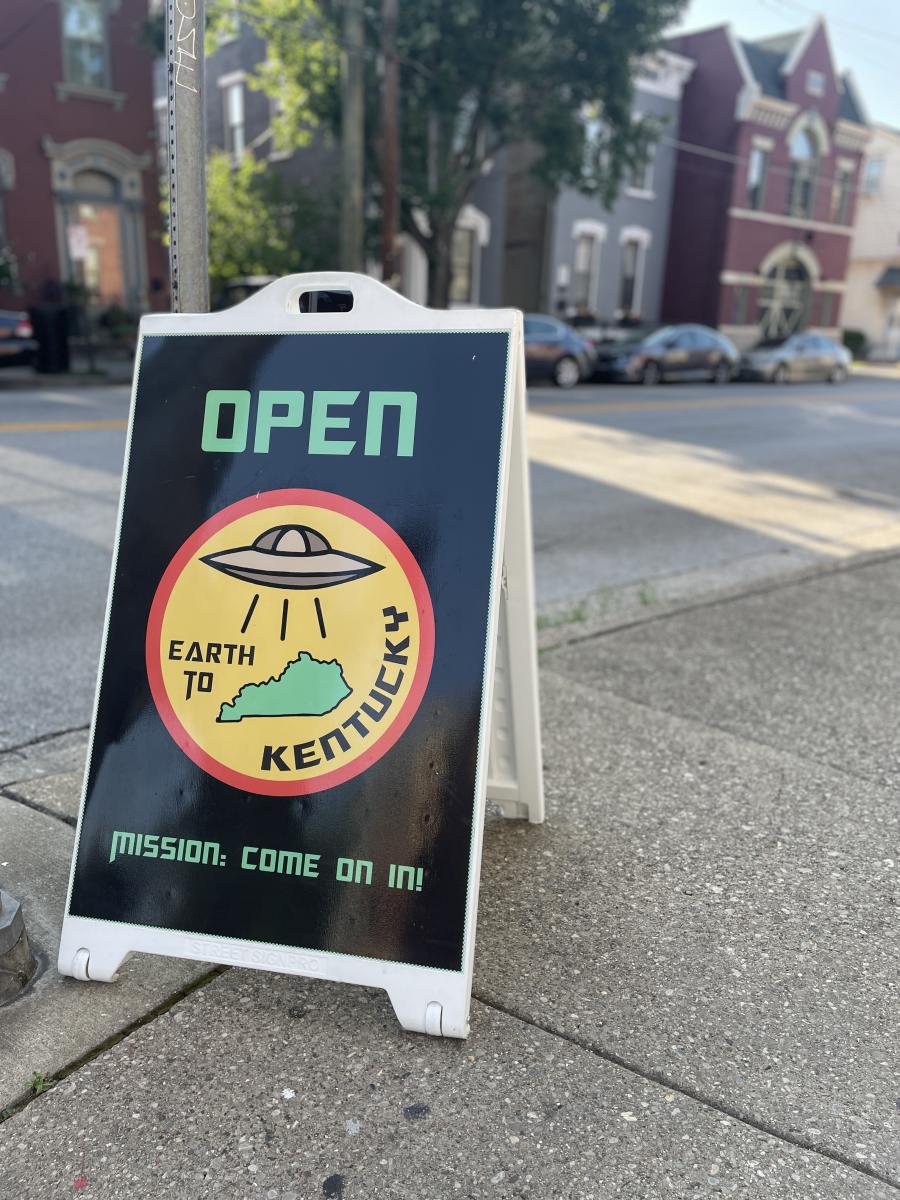 Stepping outside of the old brick building left me with a sense of wonder and wistfulness that followed me for the remainder of the day. Earth to Kentucky is more than just a toy shop—it is a testament to the power of imagination and the joy that collectibles can bring into our lives. So whether you're a passionate collector, a pop culture enthusiast, or someone just passing through the area, be sure stop by Earth to Kentucky for an unforgettable shopping experience.
Did you enjoy this article and are now interested in learning more about locations that are "Only in NKY"? Head on over to our blog page Our Kitchen Table, for more of these great articles that highlight our own hidden gems.