Southern Classics & Brunch Favorites in Covington, KY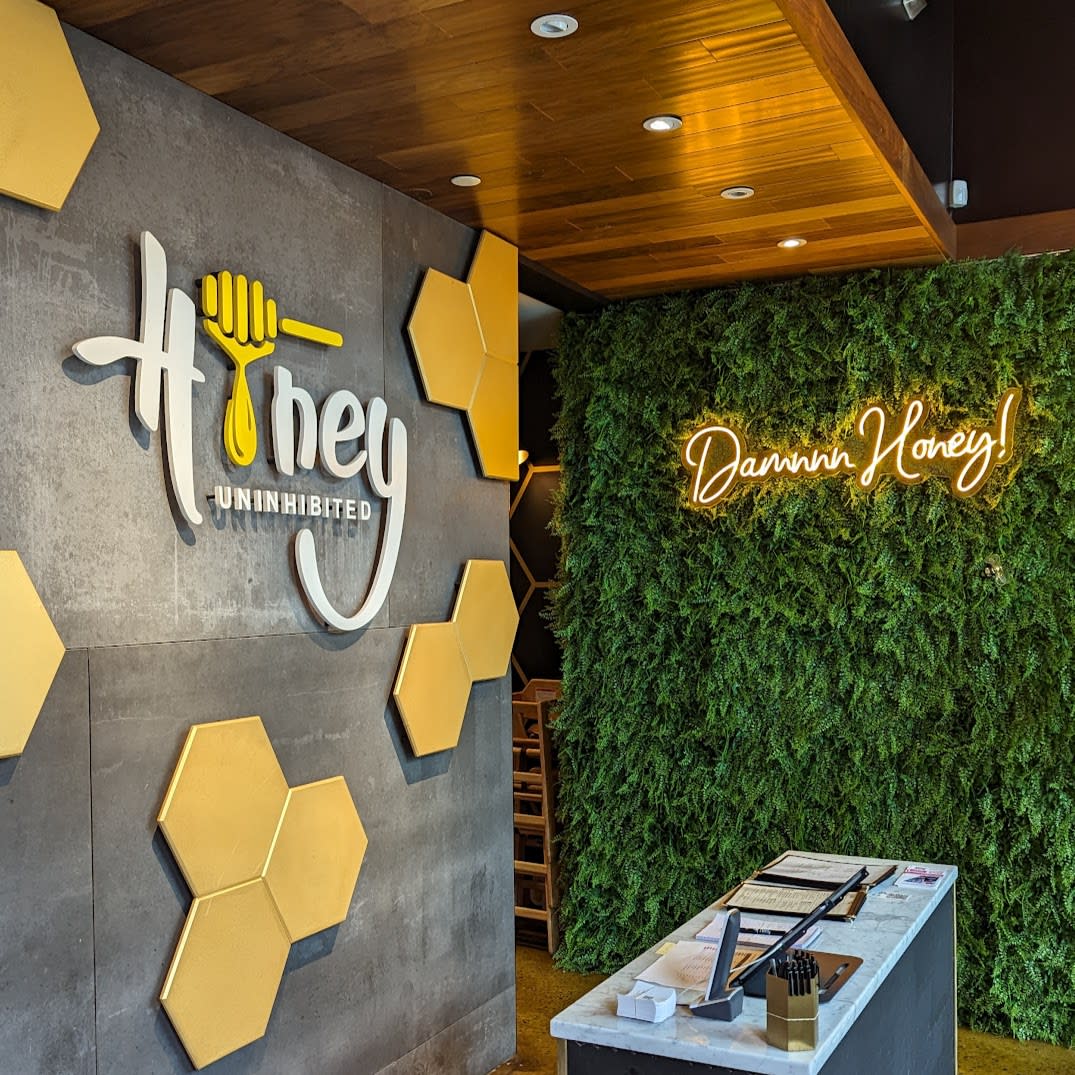 Former Cincinnati Bengal Carlos Dunlap brings his incredible southern staple restaurant to the Northern Kentucky and Cincy Region. Located in Covington, Kentucky, the staff at Honey Uninhibited welcome you with bright smiles and that famously friendly, southern hospitality. The menu features southern classics including jambalaya, corn bread and grits and brunch favorites like French toast, pancakes, and eggs benedict that you can pair with variety of tasty brunch cocktails.
Dot (colleague, foodie, and my partner in dining) and I could not wait to try Honey Uninhibited! The décor is modern and cool with seating both inside and outside. Their food is tasty, elegant, and flavorful. Hand to heart, everything came from the kitchen photo shoot ready.
What We Ate at Honey Uninhibited
We ate one stinger (appetizer), 1 sweet tooth, 1 sandwich and a side.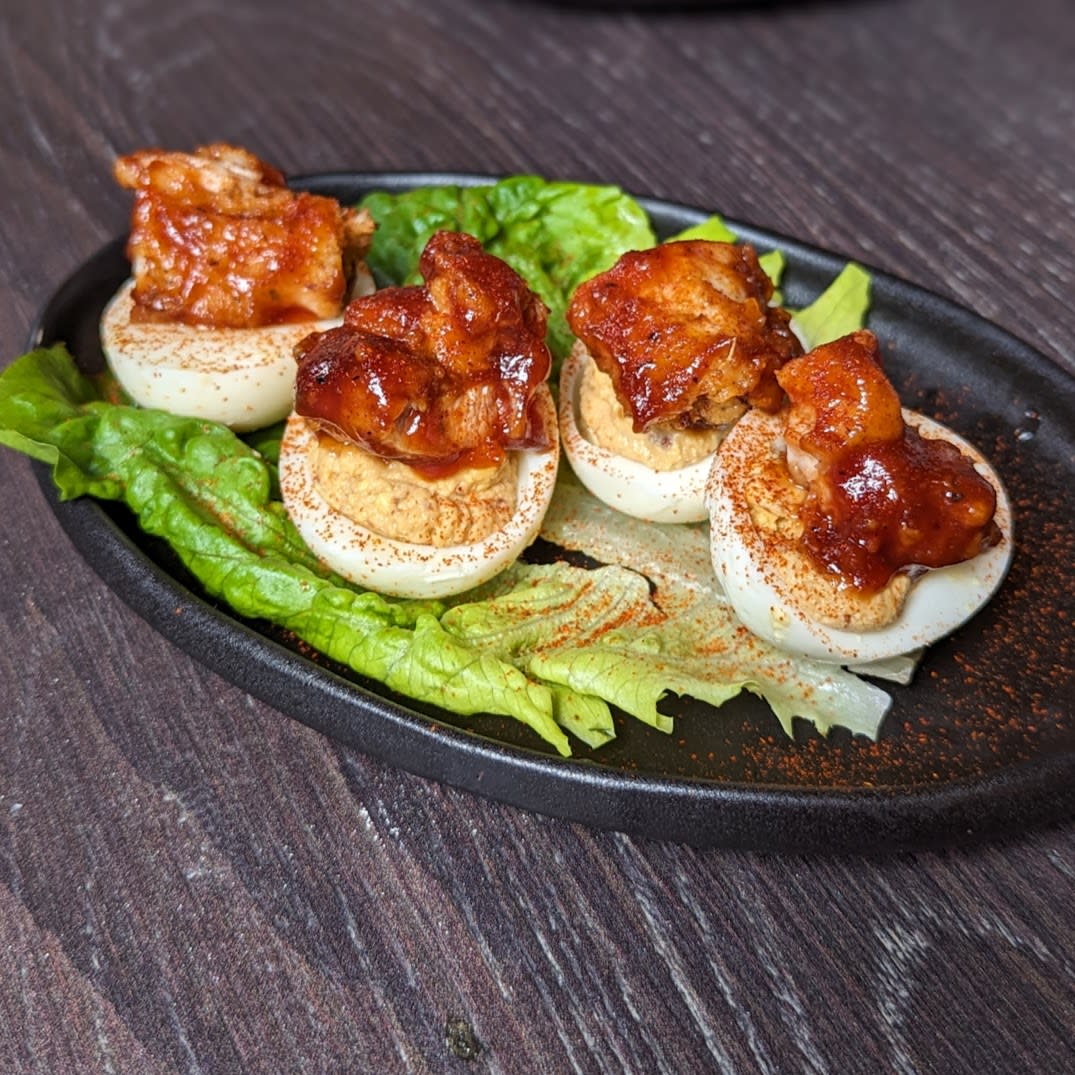 Deviled Eggs
Full disclosure, I am not a deviled eggs fan. When these bad boys landed on the table, I thought to myself, challenge accepted. I had never seen deviled eggs topped with BBQ chicken and it was delicious. A great mixture of textures and flavors that will leave you wanting more.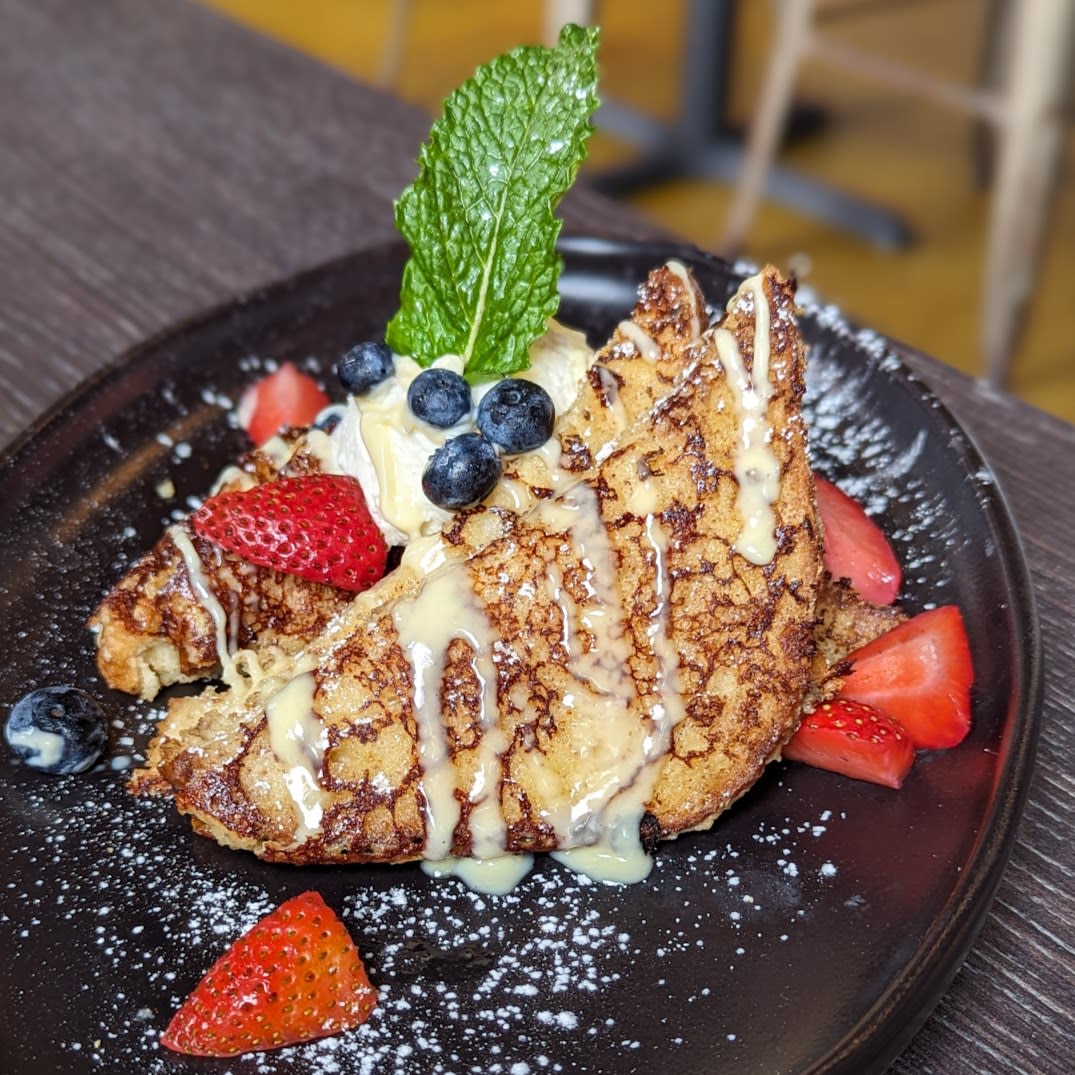 Crème De La Crème
Get in my belly! Calling all my French toast lovers, this one is for us! Challah bread French toast topped with a berry compote, honey vanilla anglaise, Chantilly cream, mixed berries, and mint! The French toast was cooked to perfection and the blend of creams and fruit was vibrant and fresh.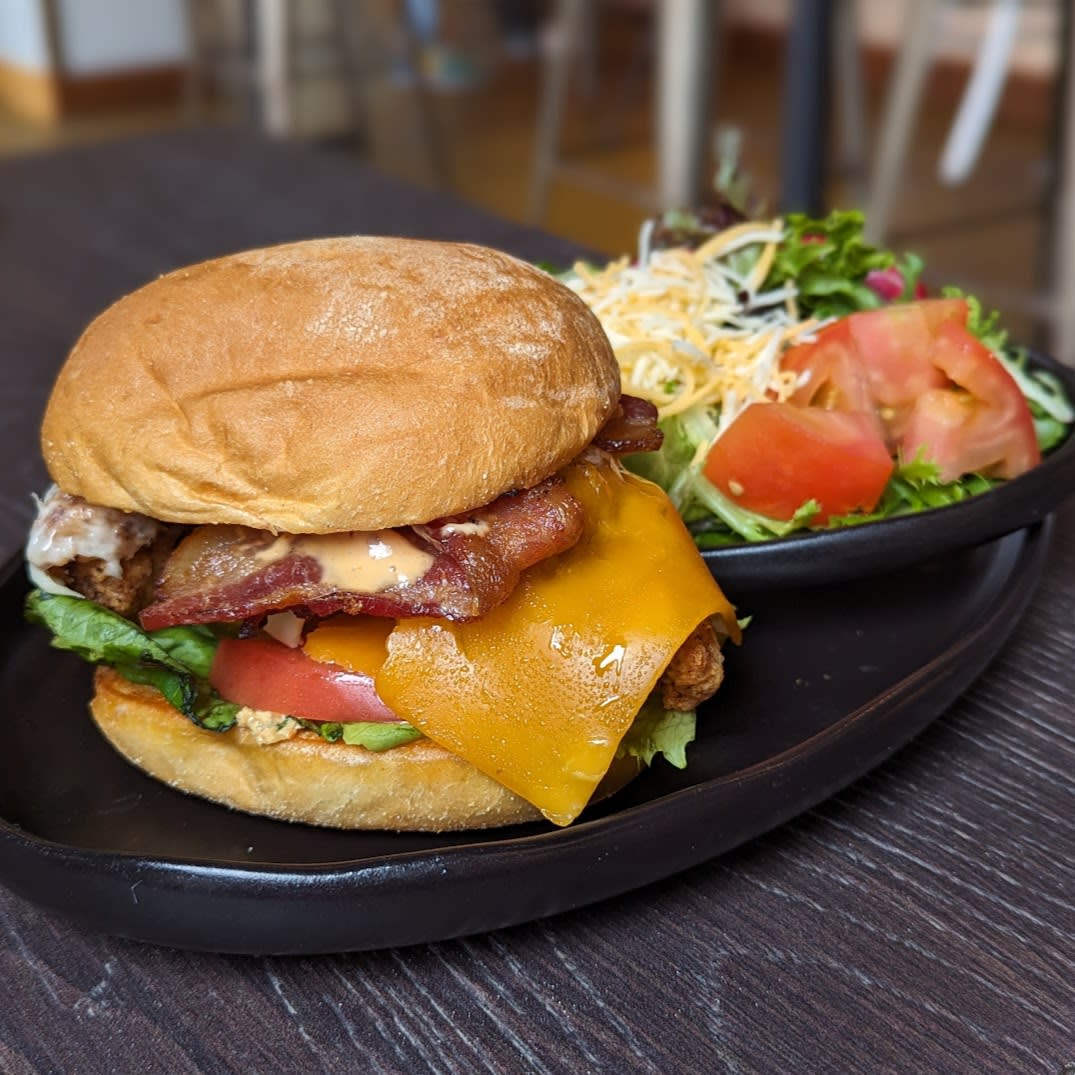 Uninhibited Fried Chicken Sandwich
"Oh man that's really good". That is a direct quote from Dot after taking her first bite of the sandwich. This isn't your standard chicken sandwich. Made with a boneless breaded chicken thigh, cheddar cheese, lettuce, tomato, house made coleslaw, bacon, and a spicy mayo between a toasted brioche bun. Served with a side of crispy fries.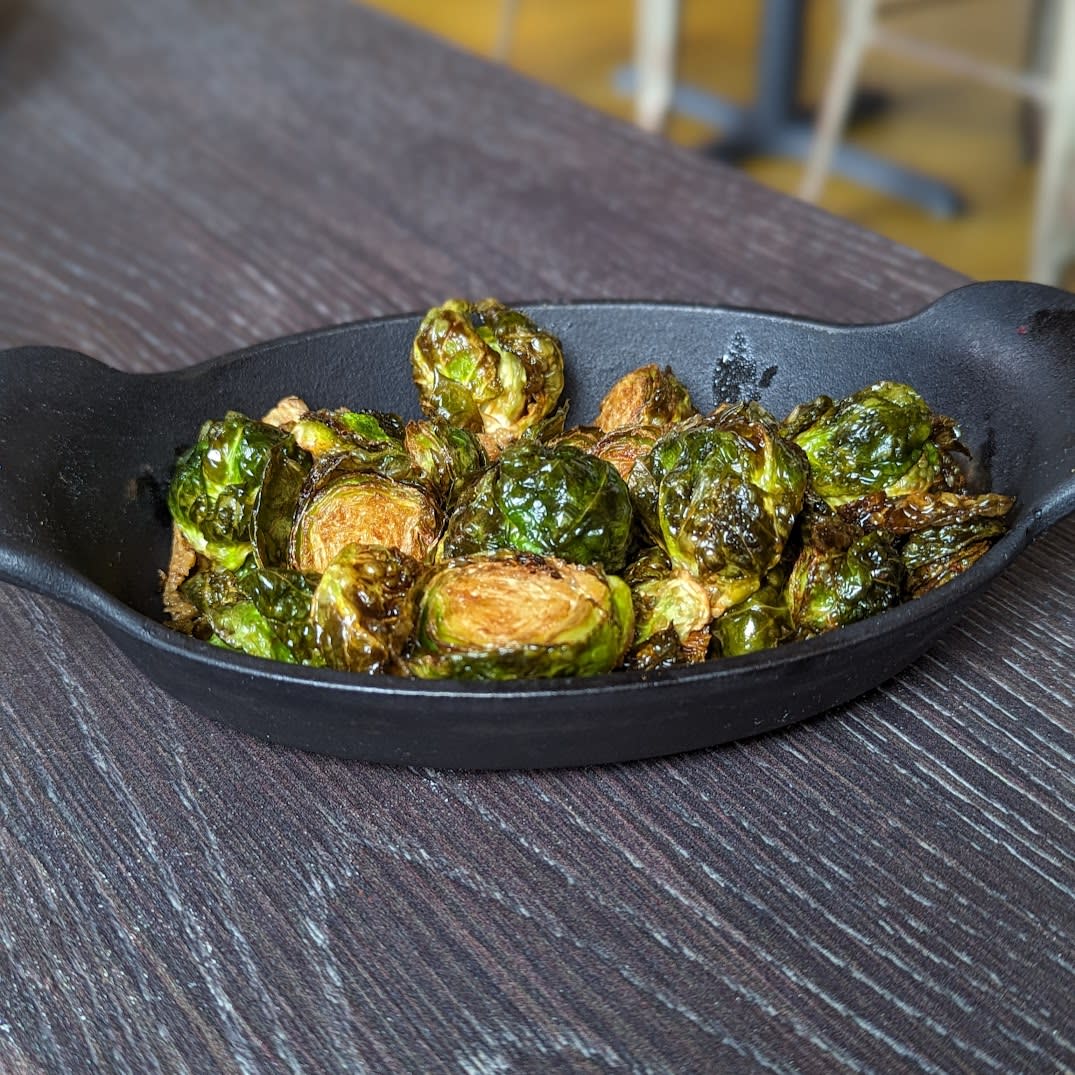 Hot Honey Brussels
Yes please. These tasty and sweet (but not overly sweet) brussels sprouts were good. I highly recommend getting this side and sharing with a friend as the portion is great for two!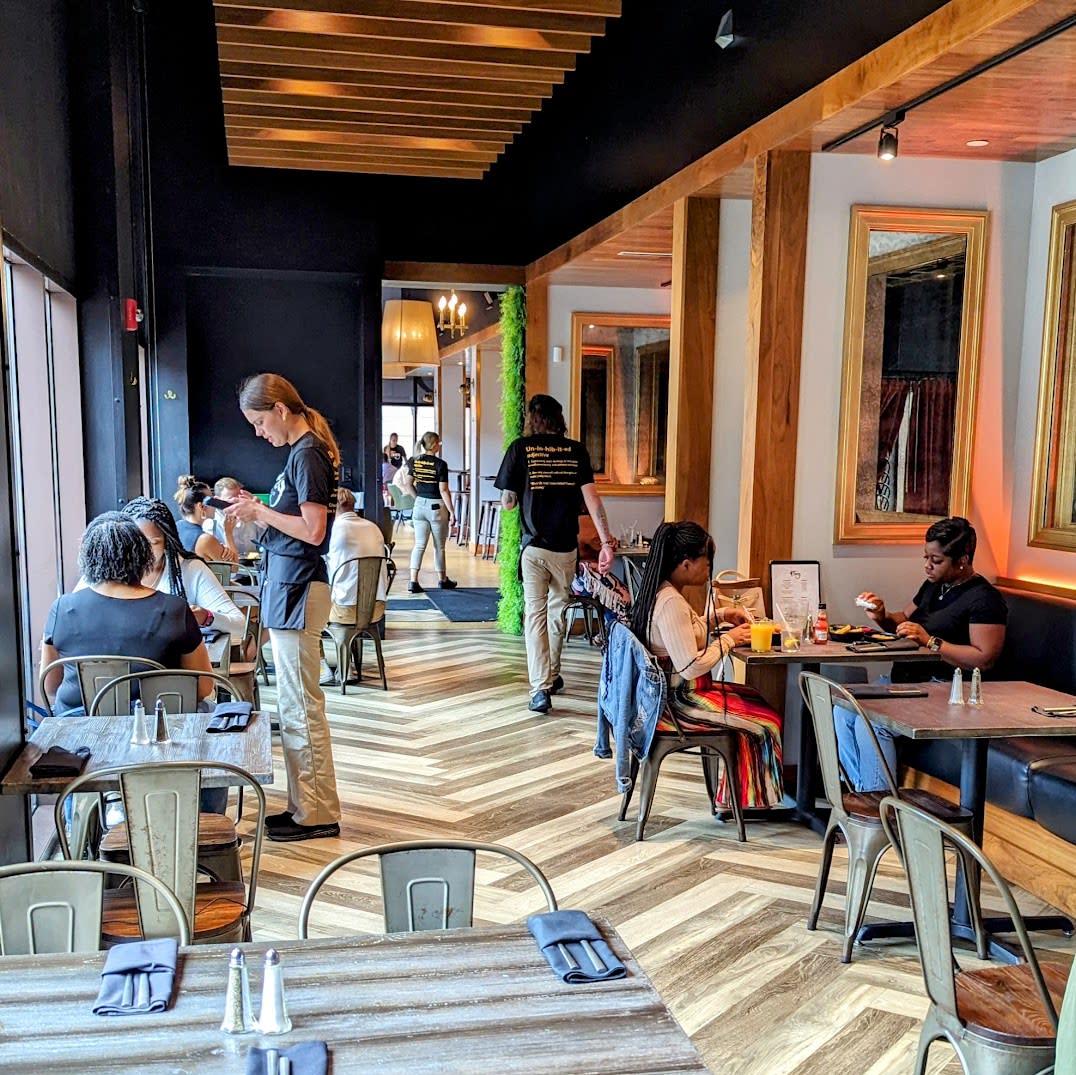 Overall, we think this is a great spot with a cool vibe and delectable cuisine. While we were only able to sample a small portion of their incredible menu, we highly encourage you to check out their full menu online that is filled with southern and classic brunch choices. Wanting to stop by on Saturday or Sunday? Get here between 12pm – 3pm for live music! This time around we did not sample their cocktails, however, be sure to ask your wait staff for a cocktail menu, which includes their Honey's Bloody, Honey's Old Fashioned, and wide range of mimosa flavors!
Looking for more restaurant recommendations? Be sure to check out our website for a full listing of the great options we have in the NKY and Cincy Region.