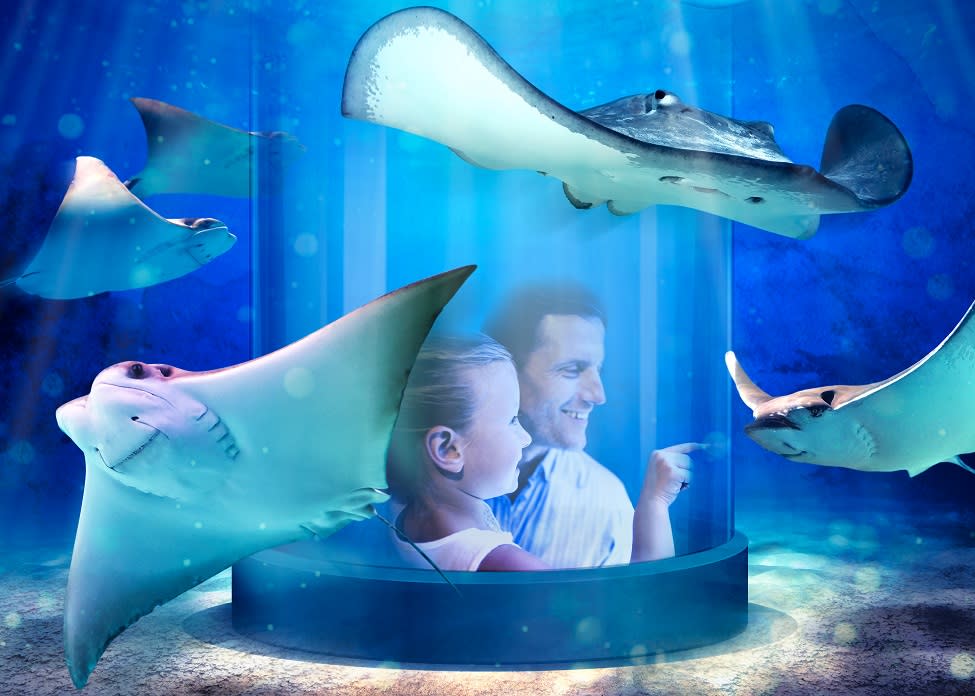 If you find yourself nose to snout with a Spiny Lumpsucker, Sarcastic Fringehead, or Eastern Hellbender, fear not: These creatures are safely behind glass at the wondrous underwater world that is Newport Aquarium, one of the nation's top aquariums. Located in Newport, it is among the many reasons this lively river town, located across from Cincinnati, Ohio, is known as Northern Kentucky's (aka NKY's) entertainment capital.
Established in 1795, Newport has a military post, mule-driven streetcars, a natural disaster, bootlegging, gambling halls, and other unruly gangster behaviors woven into its history, all adding to the colorful story Newport tells today: A vibrant array of attractions, restored historic districts, a thriving restaurant and bourbon scene, and active outdoor fun.
Gathering Spaces in Newport, Ky.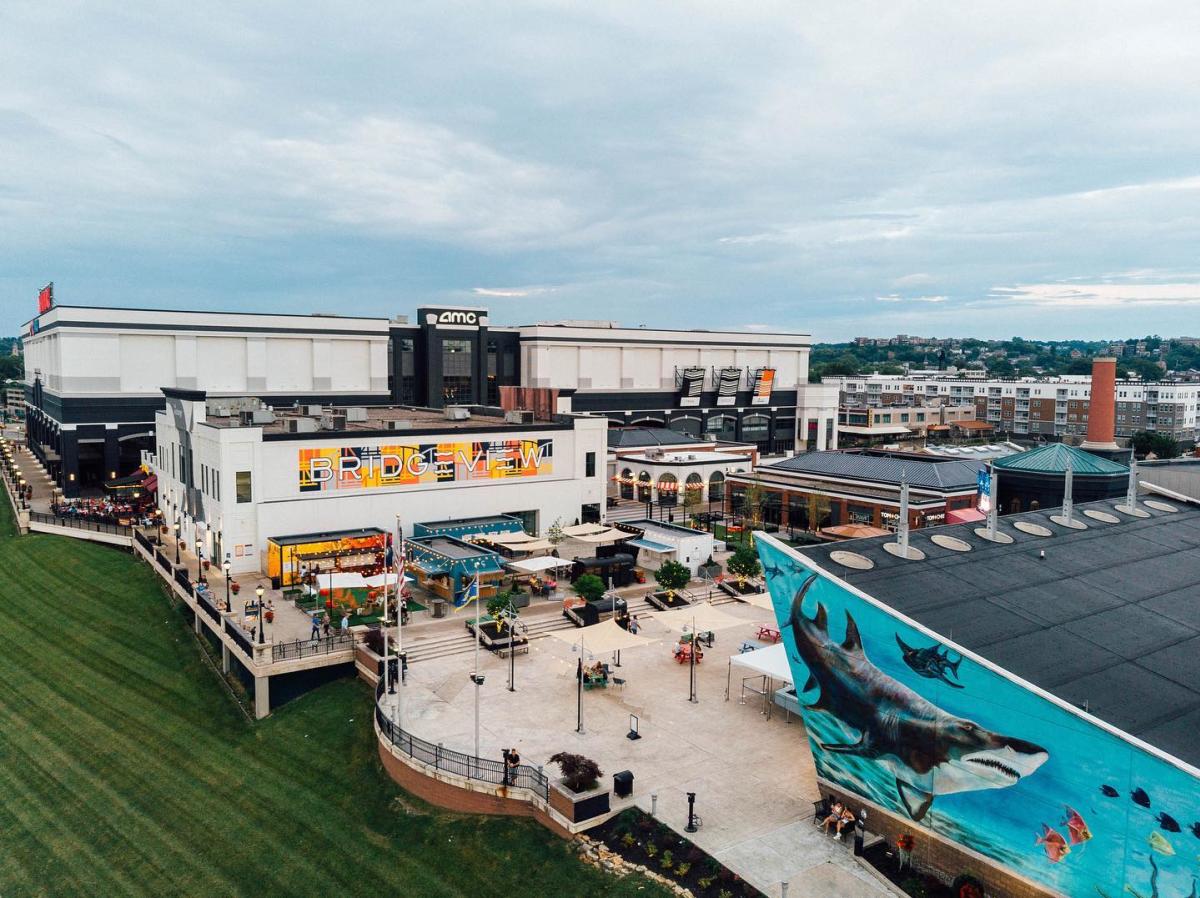 Photo: Newport on the Levee
At entertainment powerhouse Newport on the Levee (where the award-winning million-gallon aquarium is located), open-air Bridgeview Box Park (which is constructed of shipping containers) tempts with local eats and treats—spiked lemonade, anyone?—from food trucks, breweries, and a tiki bar. Among the tasty destinations, Wooden Cask Brewing Company specializes in English, Scottish, and Irish style beers.
You'll also find a 20-screen movie theatre; Italian-inspired restaurant with boutique bowling alley and bocce court; artisan market with local pop-ups; and a gallery filled with retail hotspots. The Beeline—not to be confused with The B-Line, NKY's bourbon trail - —shows off floating shelves of spirits, craft cocktail know-how, and spectacular views of the Ohio River, bridges, and downtown Cincinnati.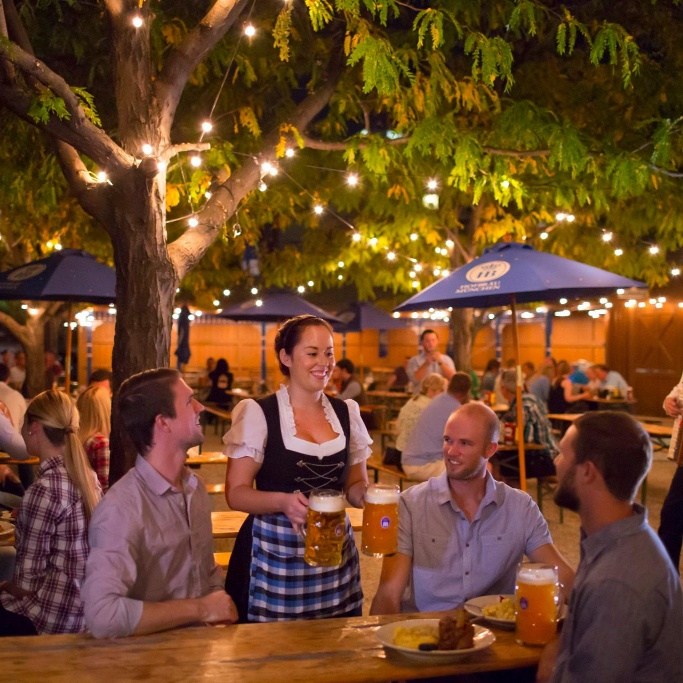 Across the street, Hofbrauhaus Newport oompahs with authentic Bavarian entertainment, bier brewed onsite from historic recipes, and a menu of schnitzel and spaetzle, burgers and biercheese. The new, massive indoor/outdoor music venue, MegaCorp Pavilion, rocks with live music featuring some of the biggest names in rock, folk, blues, jazz, metal, classical, country, classic rock, alternative rock, and everything in between—as well as sporting and special events.
Foodie Places in Newport, Ky.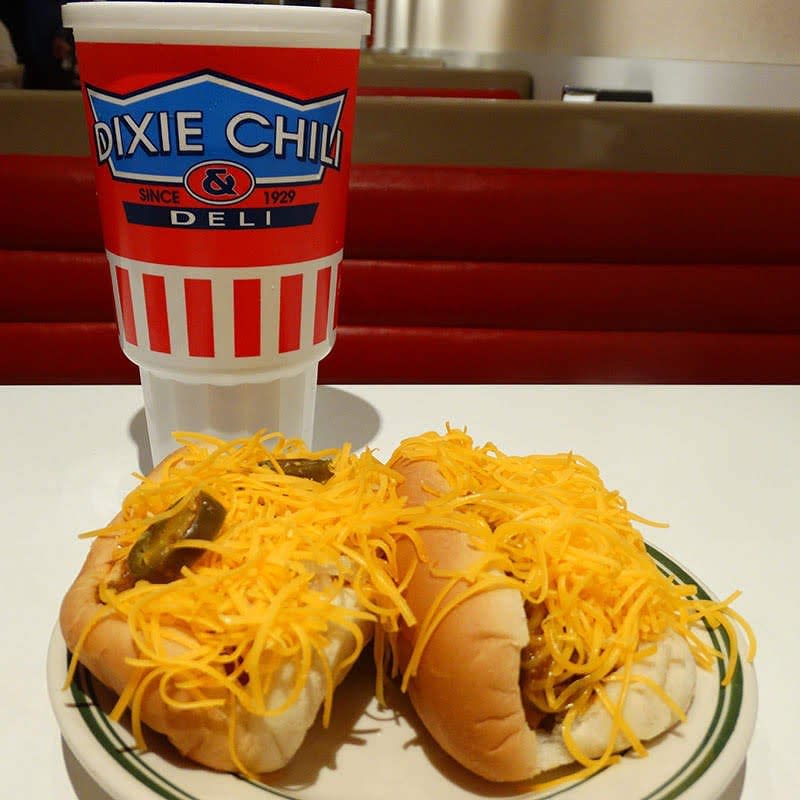 Think cinnamon- and chocolate-spiced Cincinnati-style chili is weird? Be brave! One bite of this piquant meat medley that looks more sauce than stew and layered with spaghetti, beans, onions, and cheese is bound to win you over whether you opt for it in a bowl or on a bun. Cincinnati Chili has been gaining fans for a long time: 2022 marks the dish's 100-year anniversary. Try it at Newport's Dixie Chili & Deli.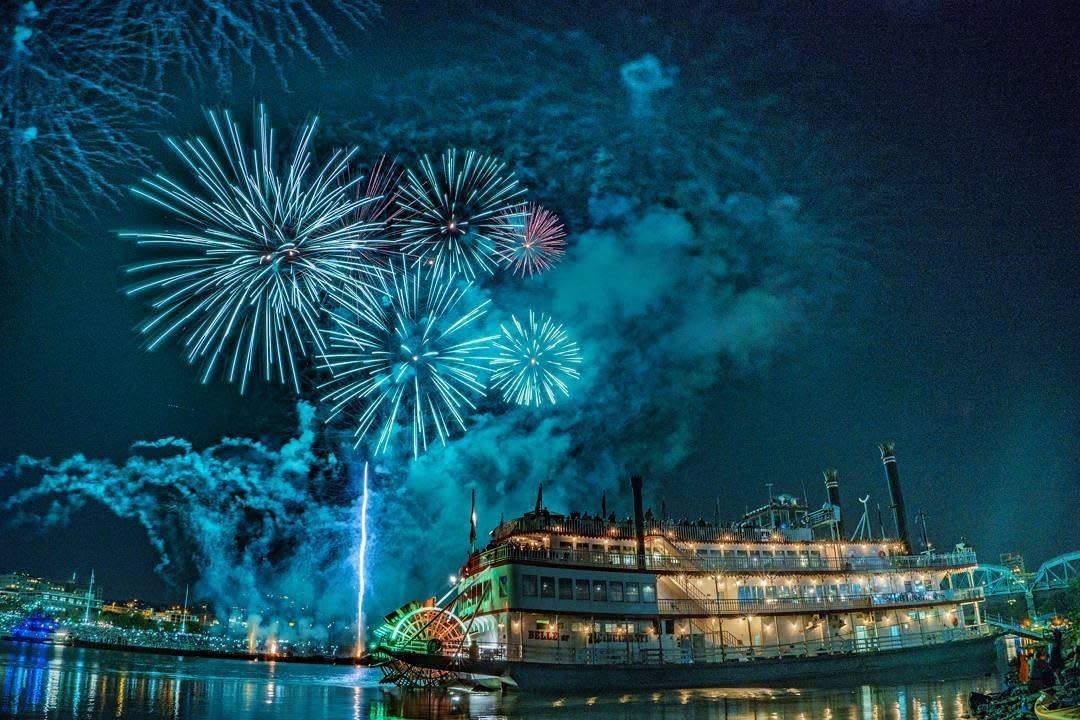 The family-owned BB Riverboats descends from a line of popular restaurants that once dominated the area's culinary landscape, so food is a key ingredient to the good times onboard. The most popular dish? Melt-in-your-mouth braised beef short ribs in bourbon demiglace, served on Friday and Saturday night dinner cruises. Other cruise themes include lunch, brunch, music and sunset.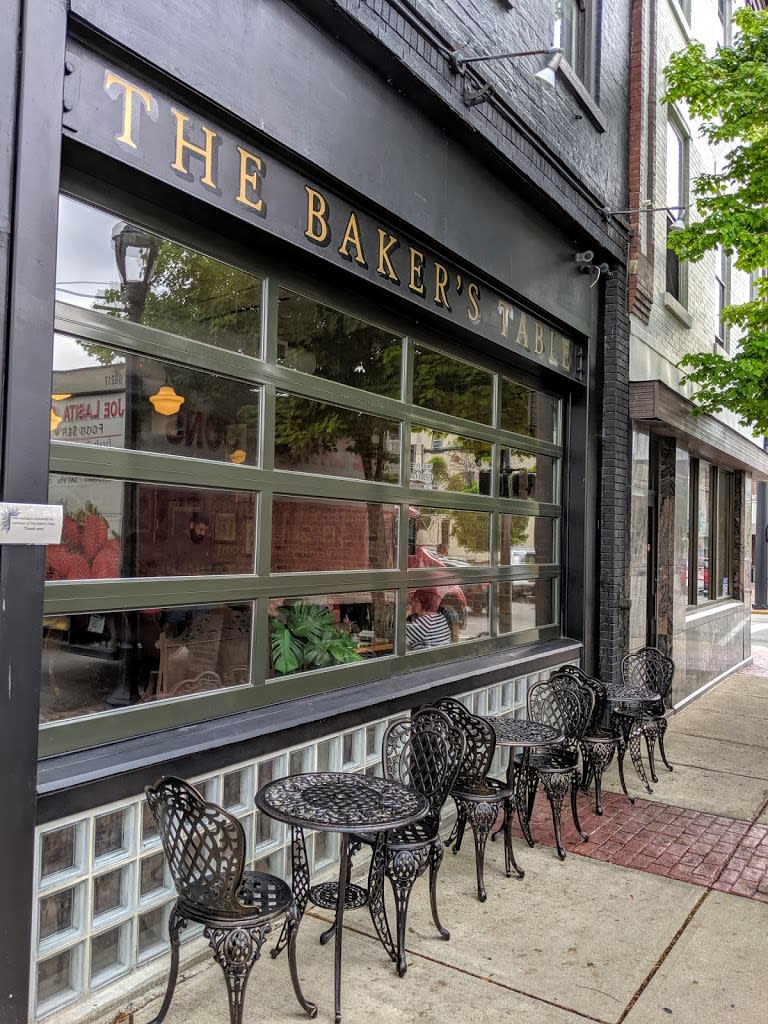 Taste each season's bounty in farm-to-table dishes accompanied by fresh-baked breads at Baker's Table, housed in historic digs cozied up with vintage touches. Find the "Best Fried Chicken in Kentucky," as proclaimed by Southern Living magazine, at Purple Poulet, home of 400 bourbons and private dining space that pays tribute to Newport's gangster days with its very own speakeasy.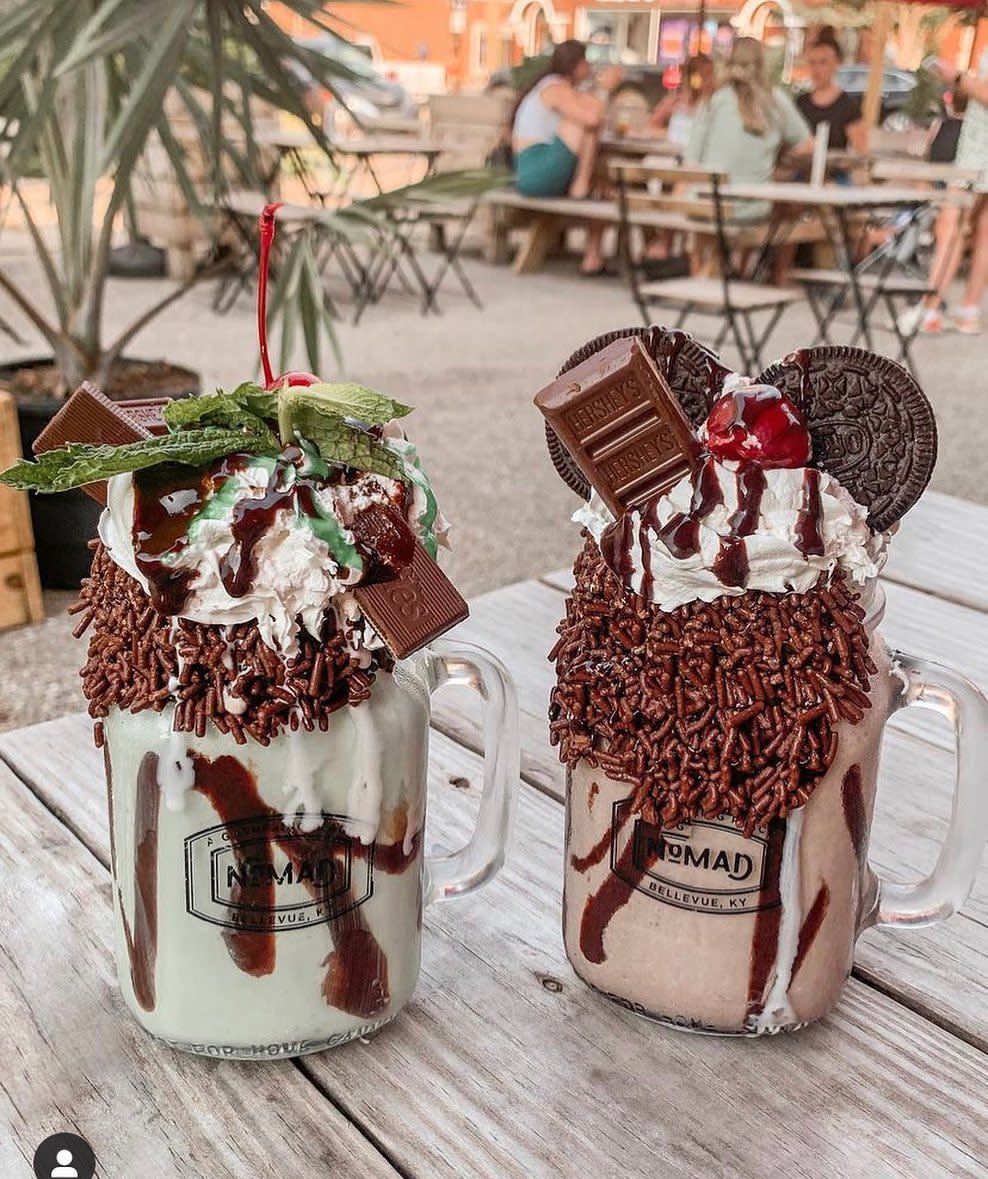 In nearby Bellevue, Nomad gets rave reviews for its tacos, tots, and decadent milkshakes—you can even add a boozy kick—with creative names like "S'more Than a Feeling," "Oreo Speedwagon," and "Dough You Want Me Baby?" Yuca by Cedar gives Latin flavors a fresh twist for breakfast and lunch with menu options like buttermilk biscuits with lamb chorizo gravy, shredded pork waffle, Cubano sandwich, Peruvian shrimp ceviche, and more creations.  
Thirst Quenchers in Newport, Ky.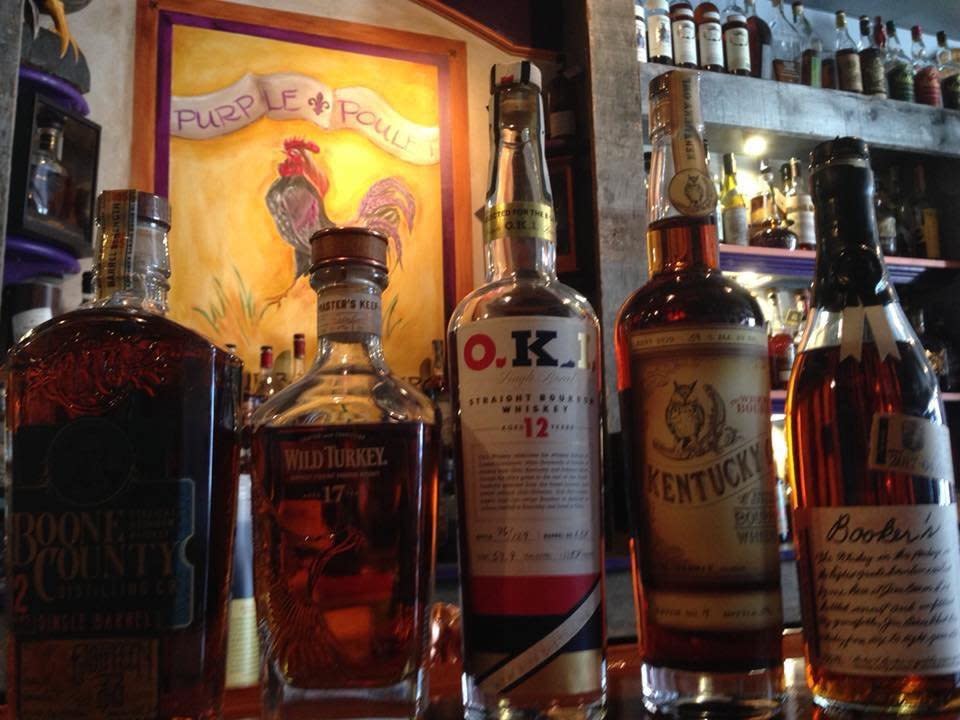 Purple Poulet is one of nearly 20 stops on The B-Line, NKY's collection of craft distilleries, bourbon bars, and bourbon-centric restaurants. Among the Newport stops is The Prohibition Bourbon Bar at Newberry Bros. Coffee, which recreates the speakeasy aesthetic and houses the world's largest bourbon collection, and New Riff Distilling, an architectural gem with three-story copper column that puts its own spin on the traditions of bourbon makers of the past.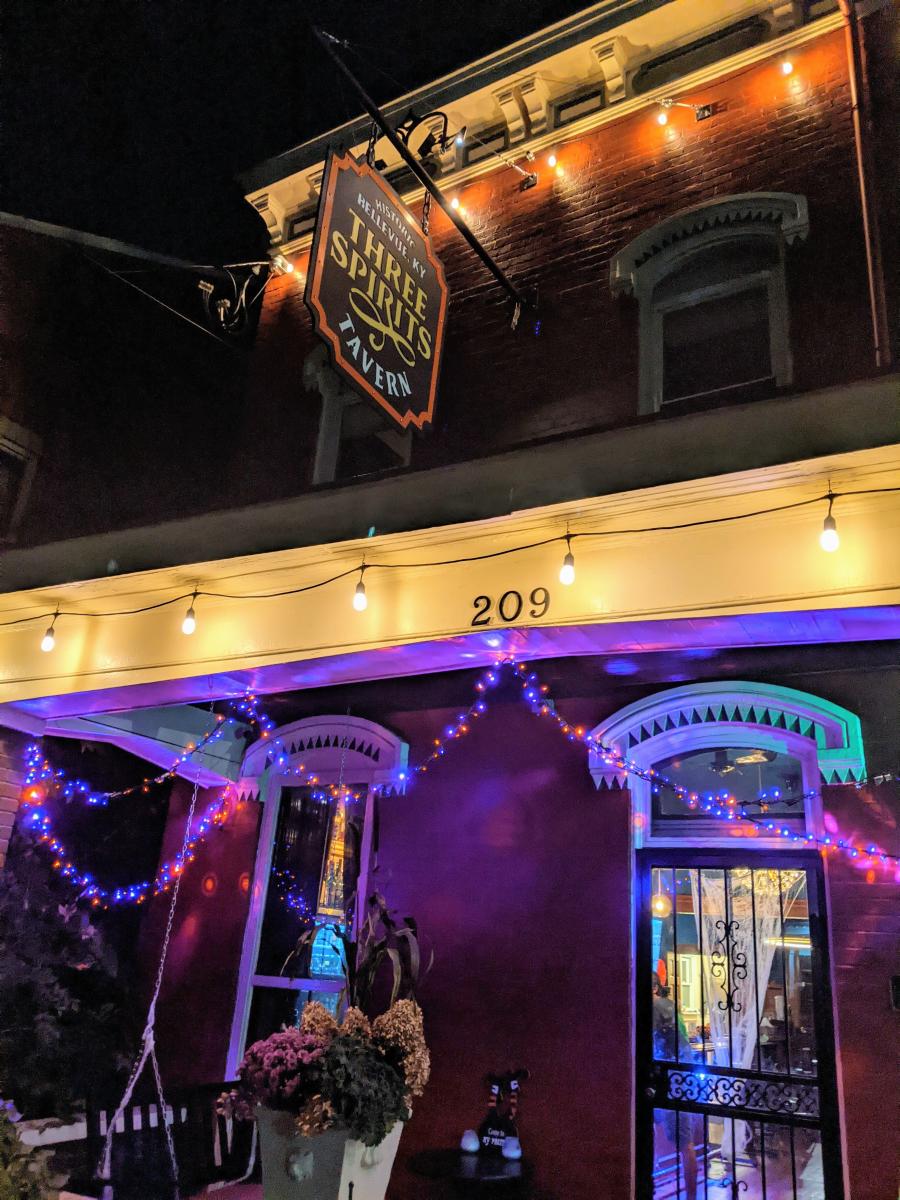 Nearby, a bar stop on The B-Line, Three Spirits Tavern beckons with craft cocktails (including one named for the resident ghost) and outdoor picnic tables in a dog-friendly yard. Pensive Distilling Co. creates the mood reflected in its name with fine spirits given a modern twist. And Darkness Brewing is a neighborhood brewery and taproom with homey ambience, experimental beers, and a menu of pub bites, burgers, and brunch.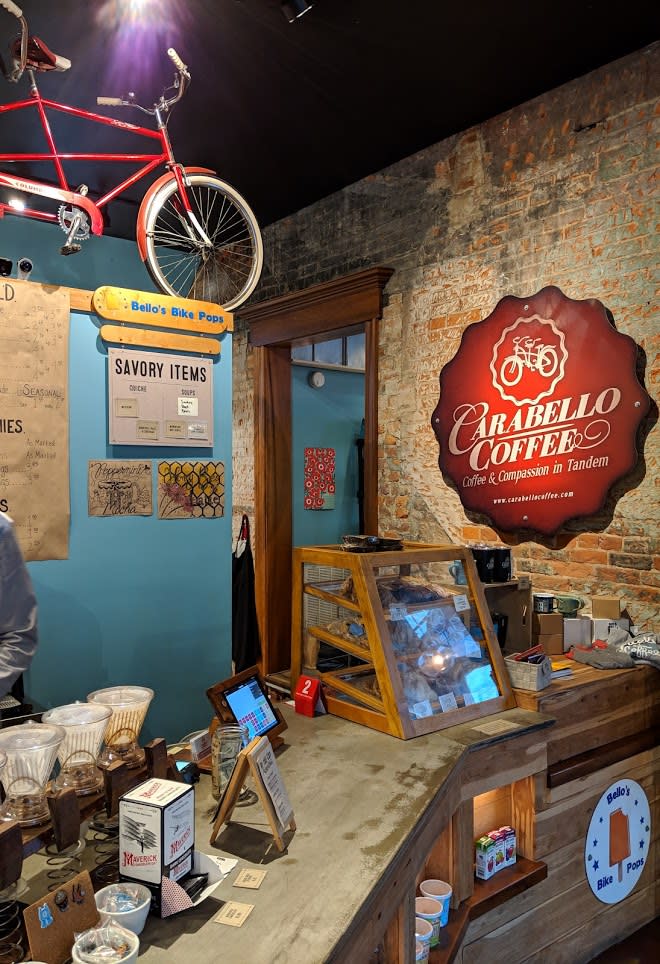 Carabello Coffee, which has been named the state's best coffee shop and routinely lands on 'best of' lists, is a craft coffee roasting company that funds compassionate works in Third World coffee-producing nations. Treat your taste buds and your soul to signature drinks and local treats at its Analog Coffee Bar.
Outdoor Ventures in Newport, Ky.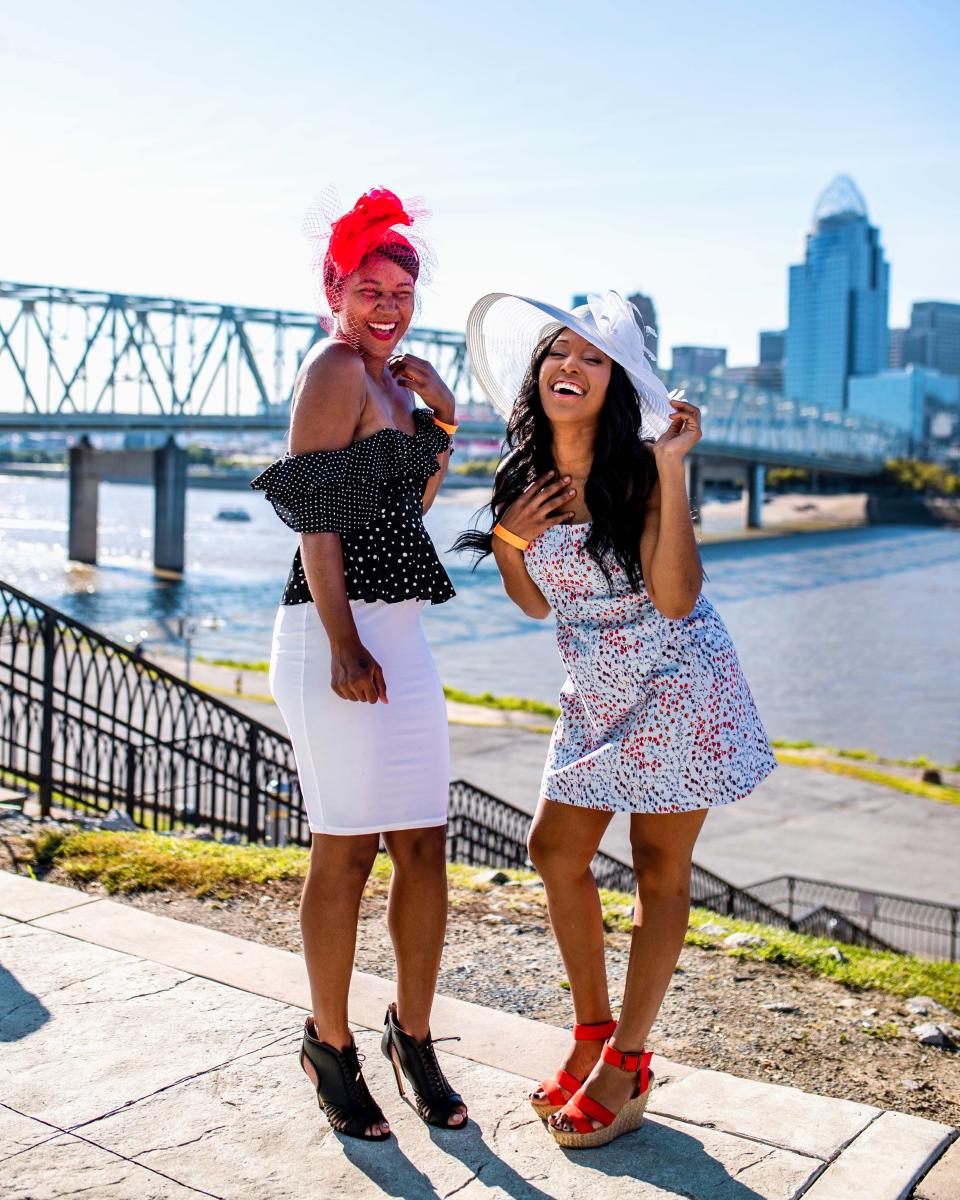 Photo: KaitsKravings
Newport is a strolling kind of town and stepping into its neighborhoods and historic districts reveals a variety of architectural styles: neat-as-a-pin Greek Revival manses, Italianate rowhouses, Queen Annes, Craftsman-style bungalows, and more. Riverfront Commons is a walker's dream—runners and bikers, too—as it unwinds along 11.5 miles to link Newport to NKY's river cities and Cincinnati as well as other nearby trail systems.
Eventually, Riverfront Commons will offer paddlers a series of access points for launching kayaks and canoes. In the meantime, General James Taylor Park, perched at the confluence of the Ohio and Licking Rivers, has a launch point, and Frederick's Landing on the Licking River provides a boat launch.
The award-winning A.J. Jolly Park offers lots of outdoor activities, including kayaking, canoeing, and fishing at its 200-acre lake; horseback riding along 20 miles of trails; camping; 18-hole disc golfing and golfing at one of Kentucky's top courses, the A.J. Jolly Golf Course on the banks of the lake.
Sound like more fun than you can shake a putter at? It's all here in Newport, NKY's entertainment capital. 
Newport is great fun to visit, but so are Northern Kentucky's other communities. Take a look at Covington and Florence.