Boomtown Biscuits & Whiskey's Famous Brunches
This locally favorite restaurant originally opened in the downtown Cincinnati neighborhood known as Over the Rhine, or OTR, in 2018. It drew flocks of enthusiastic foodies who especially enjoyed their made-from-scratch biscuits featured in many dishes on the brunch menu. It was so successful the owners opened a second location in Union, Kentucky, just twenty minutes away from the Cincinnati/Northern Kentucky International Airport (CVG.) Unfortunately, the downtown Cincy location had to close but you can still enjoy this popular menu in NKY.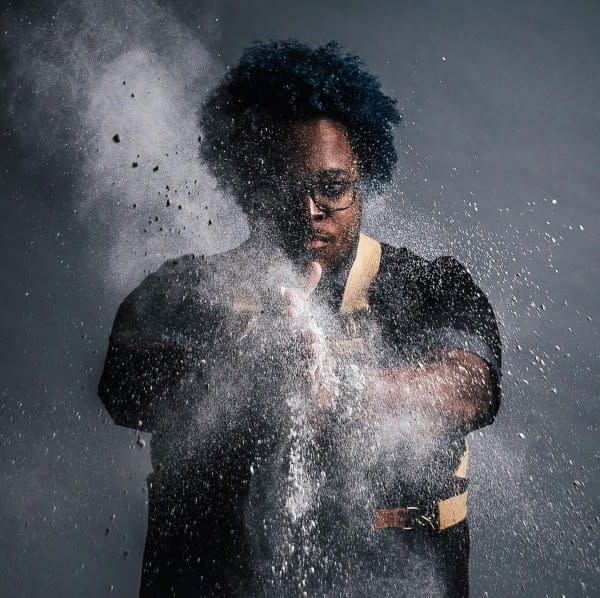 Chef and Owner, Christian Gill. Photo: Boomtown Biscuits & Whiskey
Christian Gill, Chef and Owner of Boomtown Biscuits & Whiskey, draws his culinary inspiration from his mother and grandmother. In fact, our server said the famous biscuits recipe is his grandmother's. He's been featured on the Food Network multiple times, even winning the Comfort Food Cookoff episode of Guy's Grocery Games.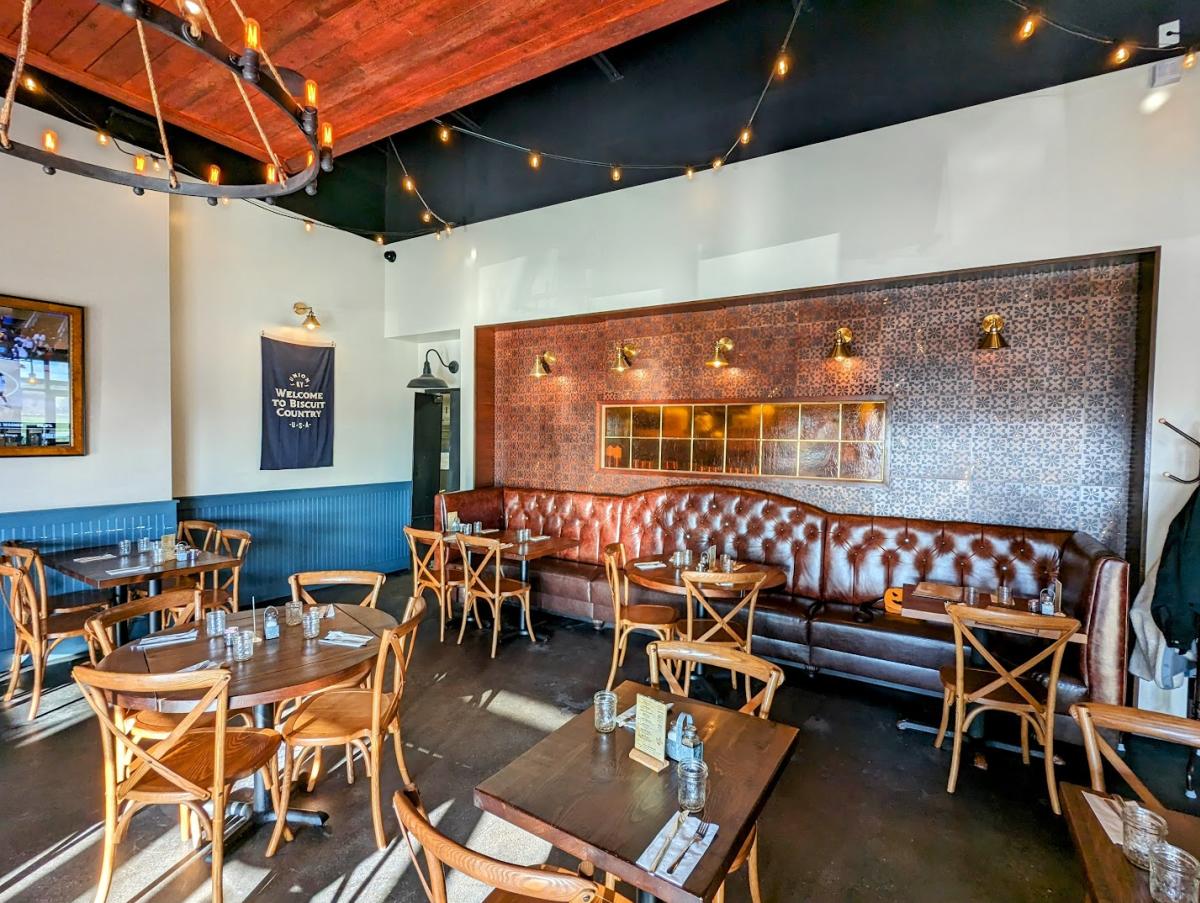 Boomtown Biscuits & Whiskey located in Union, Kentucky serves even more than just an incredible brunch featuring their homemade biscuits. They also have a delectable dinner menu, spectacular crafted cocktails, and of course whiskey- featuring an extensive bourbon list.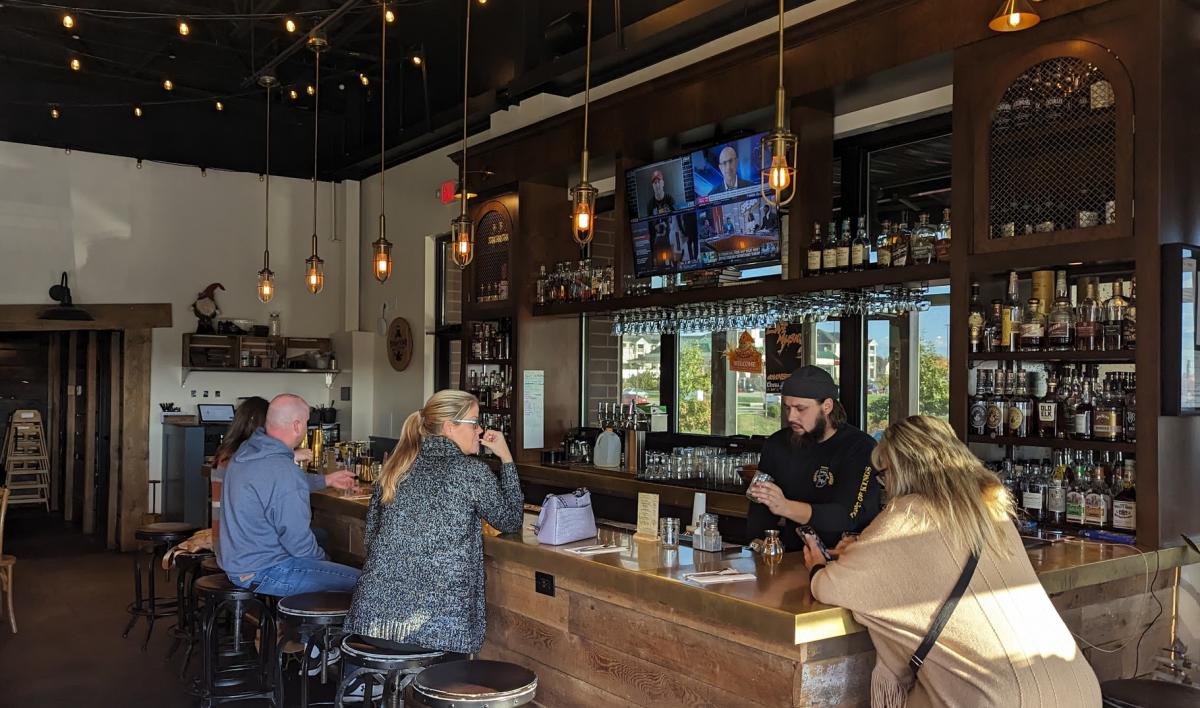 Dot (foodie and photographer extraordinaire) and I love this local, golden nugget of a restaurant that we are blessed to have in our region. Their décor, (a modern take on a saloon), food, and drinks are all inspired by the Gold Rush of the American West. With their contemporary take on American frontier food, we were delighted by the plating, glassware, and overall experience. Here is just a sample of what their incredible menu has to offer.
What We Ate
We sampled two entrees, two cocktails and a dessert.

Black Cat Catfish
Dot could not have been happier with her choice! Fried catfish, smoked cheddar grits, campfire greens honey mustard pickled cabbage and a turmeric remoulade all served deliciously on a cast iron skillet. The breading on the catfish provides a great texture and is packed with spices (a slight heat) that gives it great flavor. The grits were cheesy and yummy and the greens were cooked to perfection with a great ham flavor.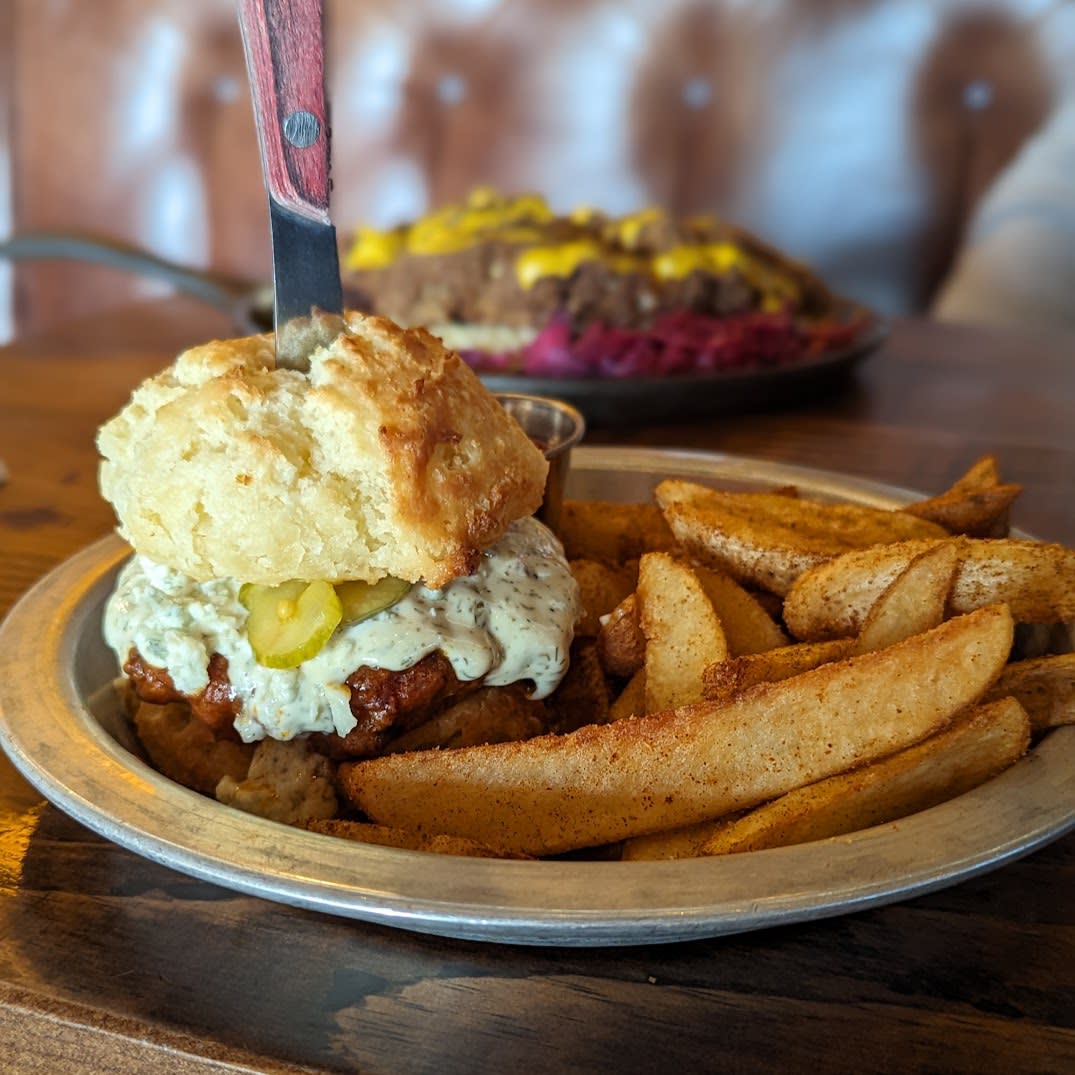 Buffalo Soldier
Listen, if there is a buffalo chicken anything on a menu, it is for me. Served on their signature, tasty biscuit, this sandwich includes fried chicken, buffalo sauce, blue cheese, House Pickles, Range dressing and a side of Yukon, well-seasoned fries. This sandwich was flavorful and had a lot of great textures. Because it is not your standard sandwich, the made from scratch, hearty biscuit does crumble and may require you to eat it with a fork. But trust me, it is well worth it!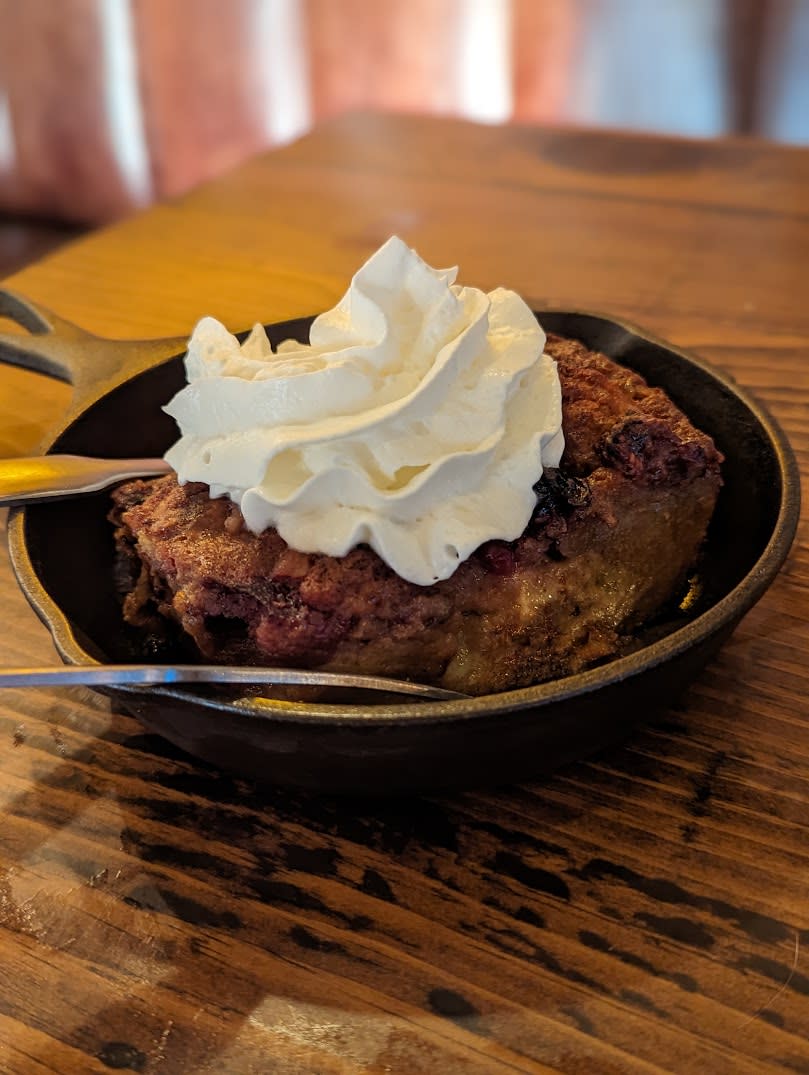 Mixed Berry Bread Pudding
Just when we thought we couldn't possibly make room for dessert, we did, and we could have made more. This seasonal bread pudding was made with mixed berries and had a crisp texture on the outside with a soft, dense, and slightly creamy center. The flavors burst in your mouth and the dollop of whipped cream on the top made it perfect. We highly recommend it. If you don't have room, get it to go!
What We Drank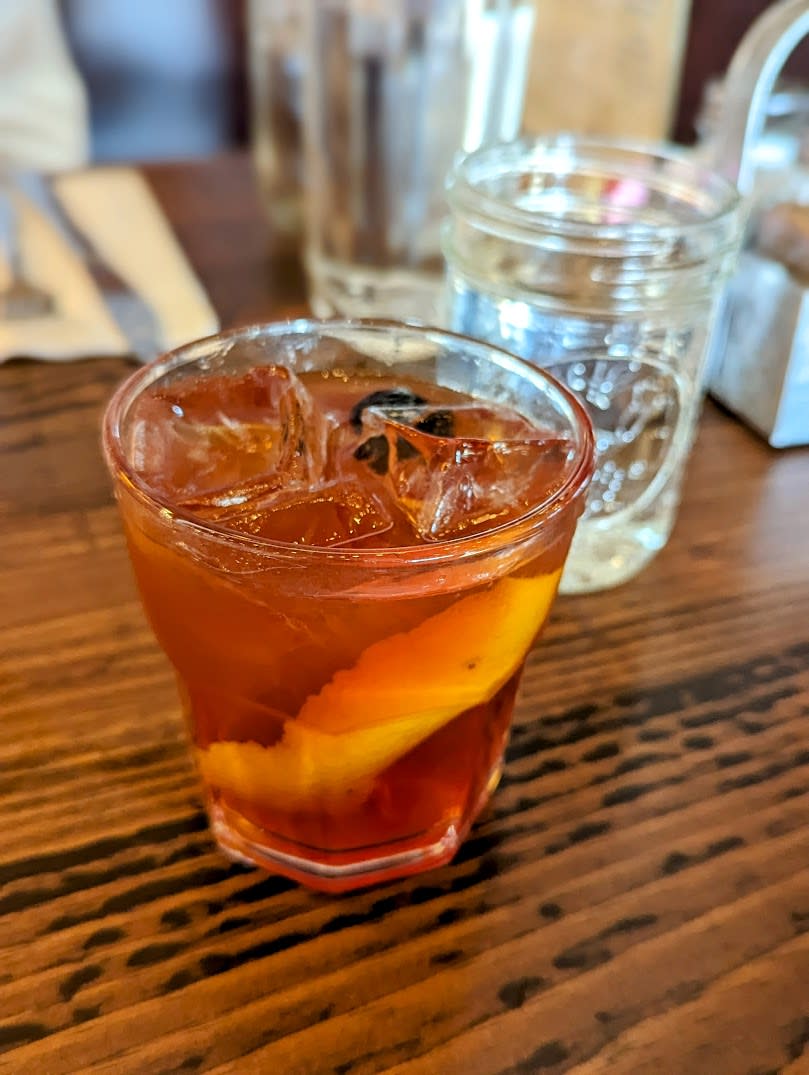 Gold Fashioned
This flavorsome, sweeter Old Fashioned is made with bourbon, bitters, orange, and just the right sweet touch. If you like bourbon cocktails, also ask them about their fan favorite, The Gold Rush, made with rye bourbon, herbed honey, and lemon juice.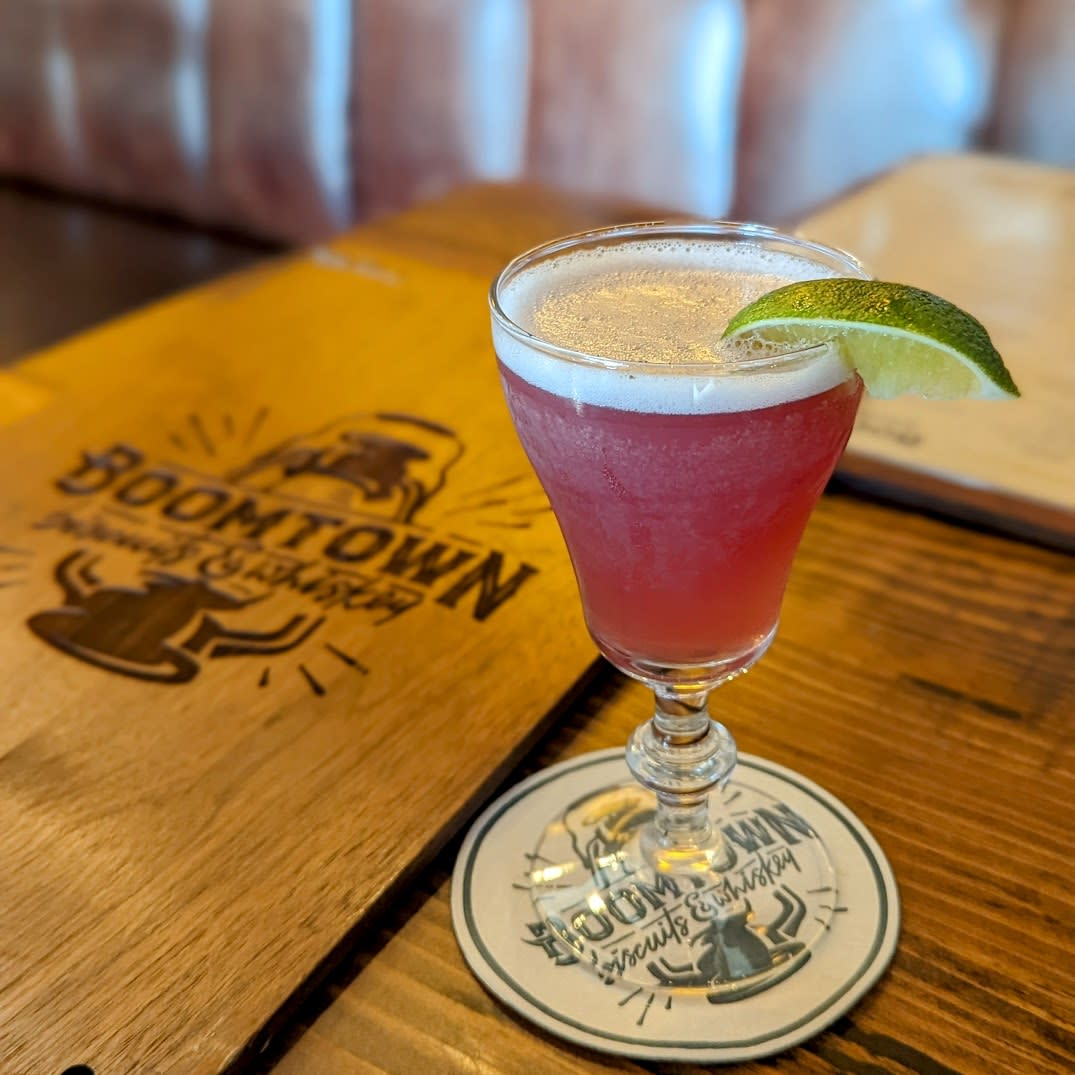 Pama Cosmo
Not a bourbon or whiskey fan? No problem, they also have vodka! This cocktail is fruity, sweet, but not overly sweet, light and refreshing. Also, how stunning is this cocktail glass? So, fancy!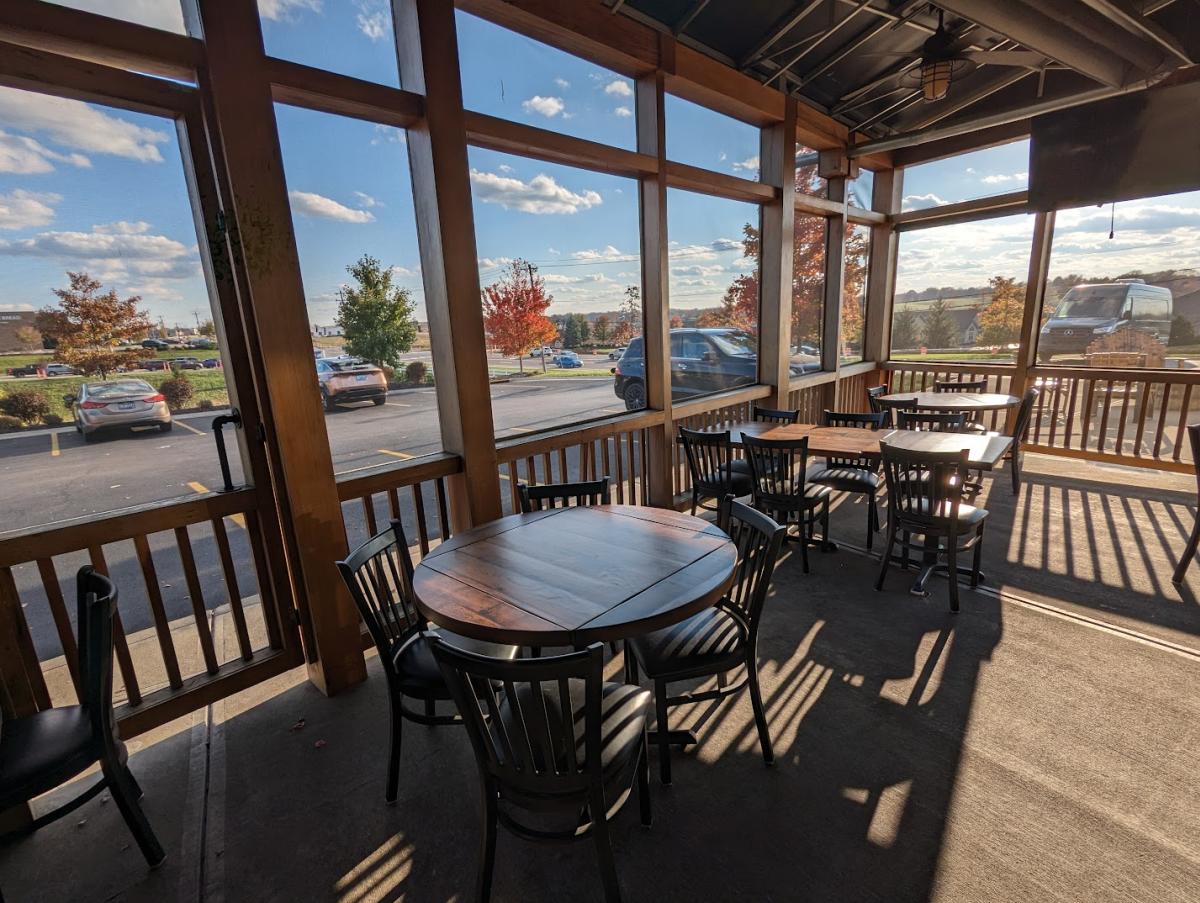 Dot and I truly had a wonderful time. The staff were friendly, the food was wonderful, and the overall experience was a happy one. When conversing with the staff we learned that they have a great happy hour from 2-5 and they have a prime rib dinner every Thursday and Friday after 4pm. Featuring a roasted prime rib, redskin mashed potatoes, mushroom gravy, horseradish, au jus, vegetable du jour and a house salad, all for $28. Yes please!
I hope you found this article to be insightful. If you are interested in learning more about other great restaurants in our region, please check out our restaurant listing page on our website which is updated as new restaurants open all over the NKY and Cincy Region.