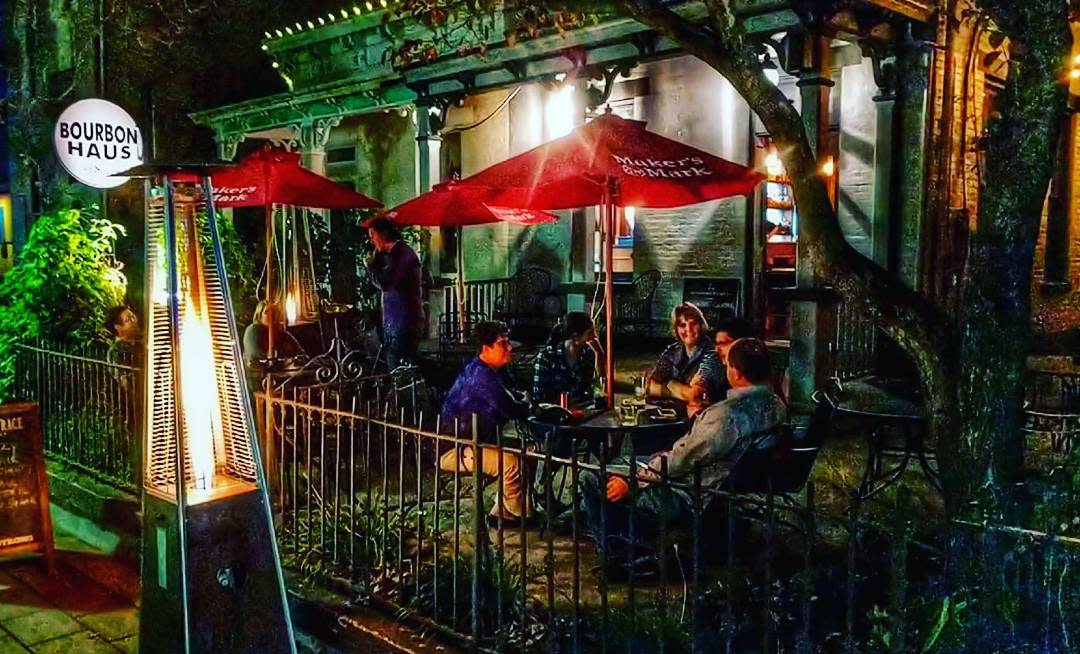 Howdy, internet reader! Pull up a bar stool and learn more about The B-Line—the new, self-guided bourbon tour in Northern Kentucky. Every month or so we're shining a blog spotlight on each of the stops along The B-Line so you can get a taste of what it means to "Find Your Sipping Point" here in NKY.
This week, welcome to one of the "Best Bourbon Bars in America" according to The Bourbon Review! That's right, along with four other stops on The B-Line, Bourbon Haus 1841, located in charming, historic Mainstrasse Village, is one of the country's best bourbon bars.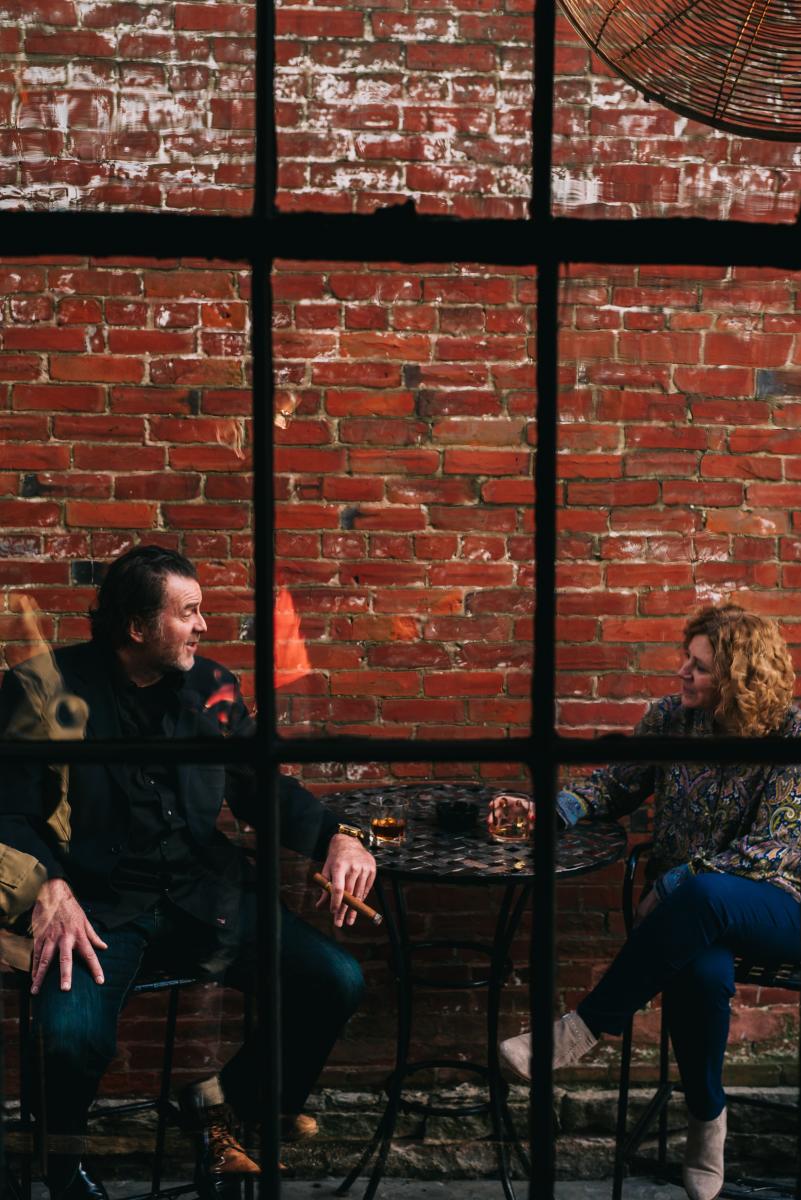 Owner Dave Brumfield, a bourbon connoisseur, came home to Northern Kentucky from Chicago to open Bourbon Haus 1841 in 2017. The 1841 in the name references the year the building was completed, but it hadn't exactly been kept in move-in condition through the years. Dave and his cousin Demian Wilson—general manager of the bar—performed significant renovations to the building, including taking out a wall when they discovered a fireplace hidden behind it.
The historical flavor of the space is important to Dave and he enhanced it by installing a 150-year-old wood bar from Bardstown, KY in the 177-year-old building.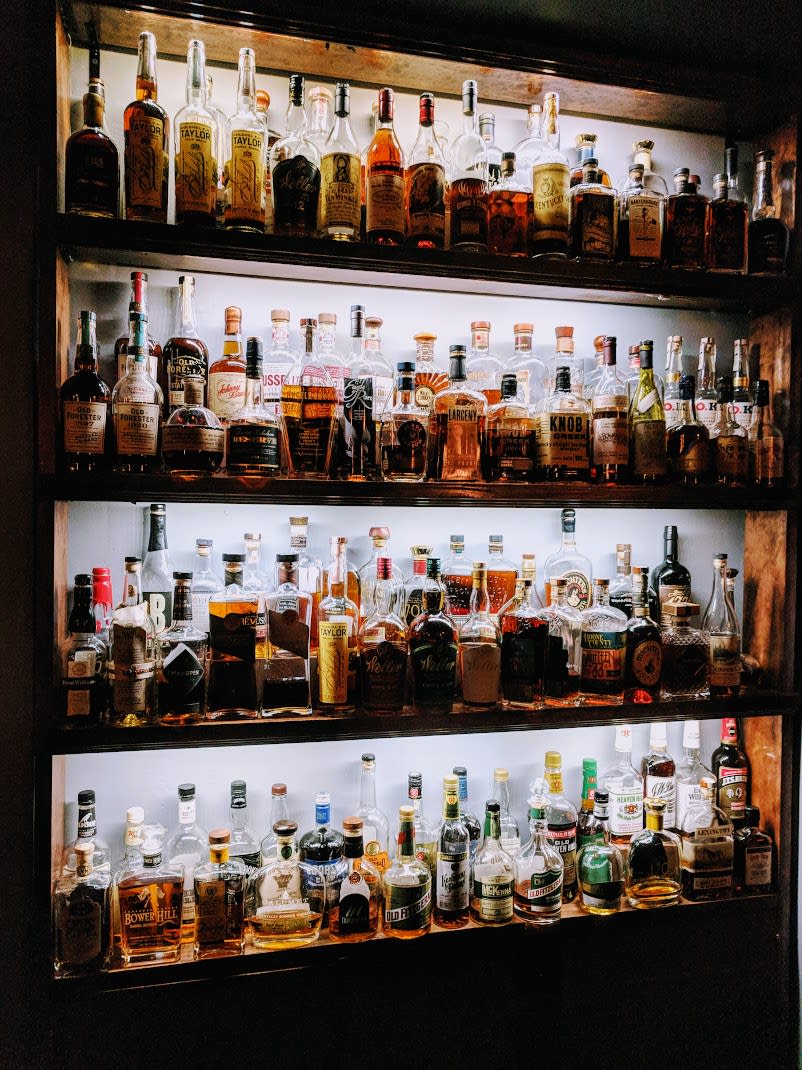 Like every bar that is accepted to membership on The B-Line, Bourbon Haus 1841 must maintain a collection of more than 100 different bourbons, which is easy for this establishment as they have more than 150!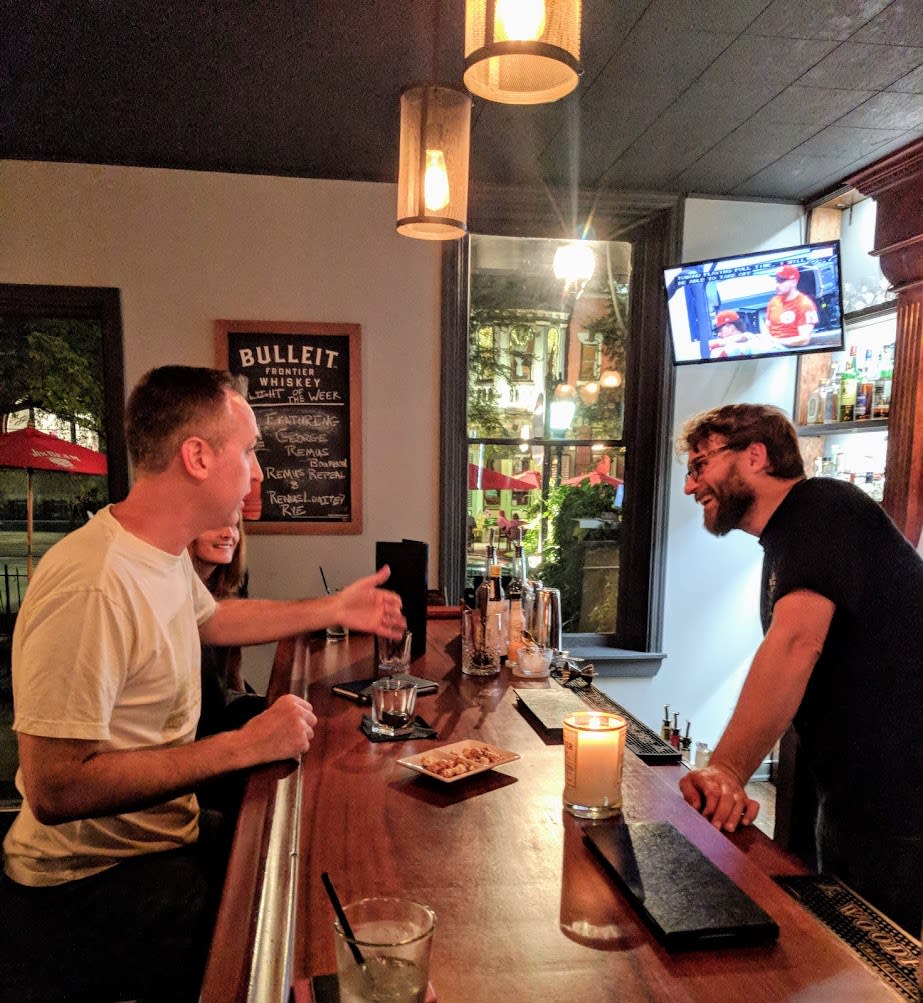 If you're a bourbon newbie, there's no need to be intimidated, though. You won't find a more welcoming spot. Dave and Demian are happy to share their knowledge of bourbon, bourbon tales, and whiskey history. They also make some of the best cocktails you will ever have the pleasure to sip. Whether you're a bourbon connoisseur like Dave or looking for a great spot for your first taste of America's Native Spirit, you will be happy you stopped in at Bourbon Haus 1841.