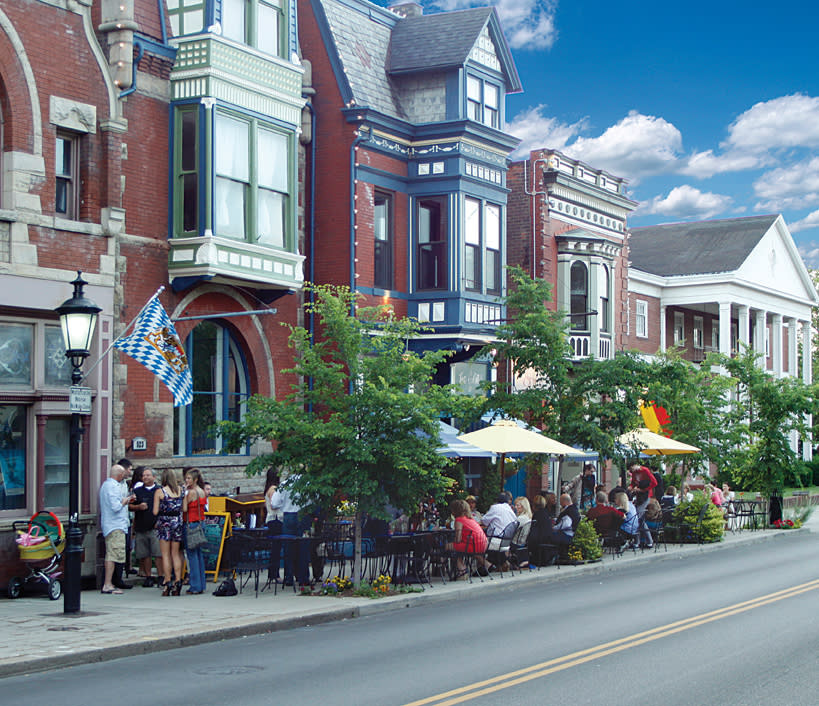 One of the great pleasures of traveling is experiencing cool neighborhoods that are walkable and chock-full of eclectic shops, restaurants, and watering holes. Mainstrasse Village offers all of that in a storybook setting.
You'll find this enchanting Northern Kentucky Village within a few blocks' walking distance from the NKY Convention Center and Riverfront hotels, or a five-minute drive or trolley ride from downtown Cincinnati.
Mainstrasse Village - National Historic District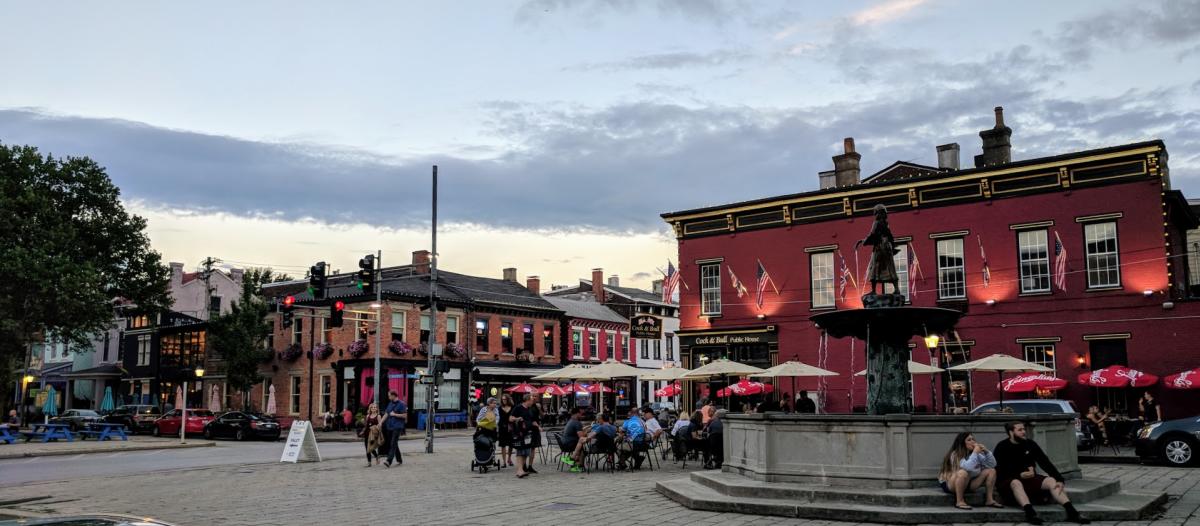 The NKY and Cincinnati region is rich with German-American tradition, culture and architecture. Mainstrasse Village, as you can tell from the name, draws on our area's history to create a unique, yet traditional ambiance. This Covington neighborhood is a Historic District listed on the National Register of Historic Places.
Much of the beauty of the neighborhood springs from its 19th century architecture. According to the Mainstrasse Village Association, you will find "one of the greatest concentrations of mid-19th century residential buildings in the country" here. The residents of the Village take pride in the charming architecture of their homes, maintaining the unique details with care and enriching the area with beautiful landscaping.
The neighborhood is also garnished with eclectic street art.
As well as lovely public features such as the Goose Girl Fountain in the very heart of Mainstrasse Village: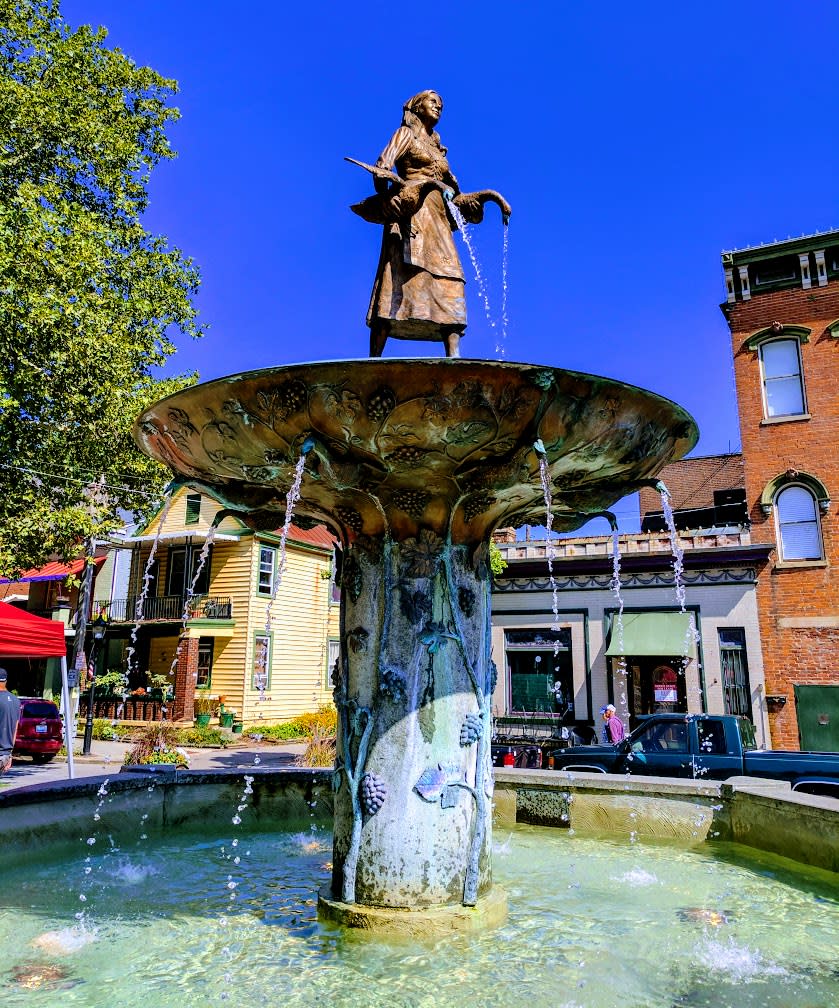 And the Carroll Chimes Bell Tower, complete with working glockenspiel—on the hour, mechanical figures emerge at the top of the Tower, enacting the story of the Pied Piper of Hamelin as music plays: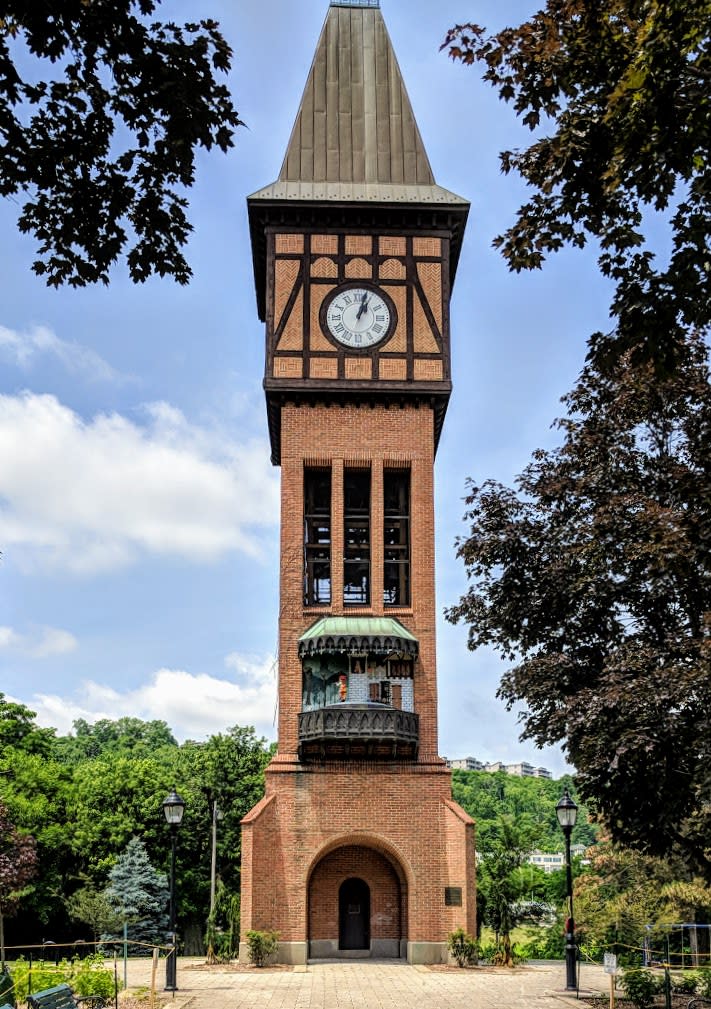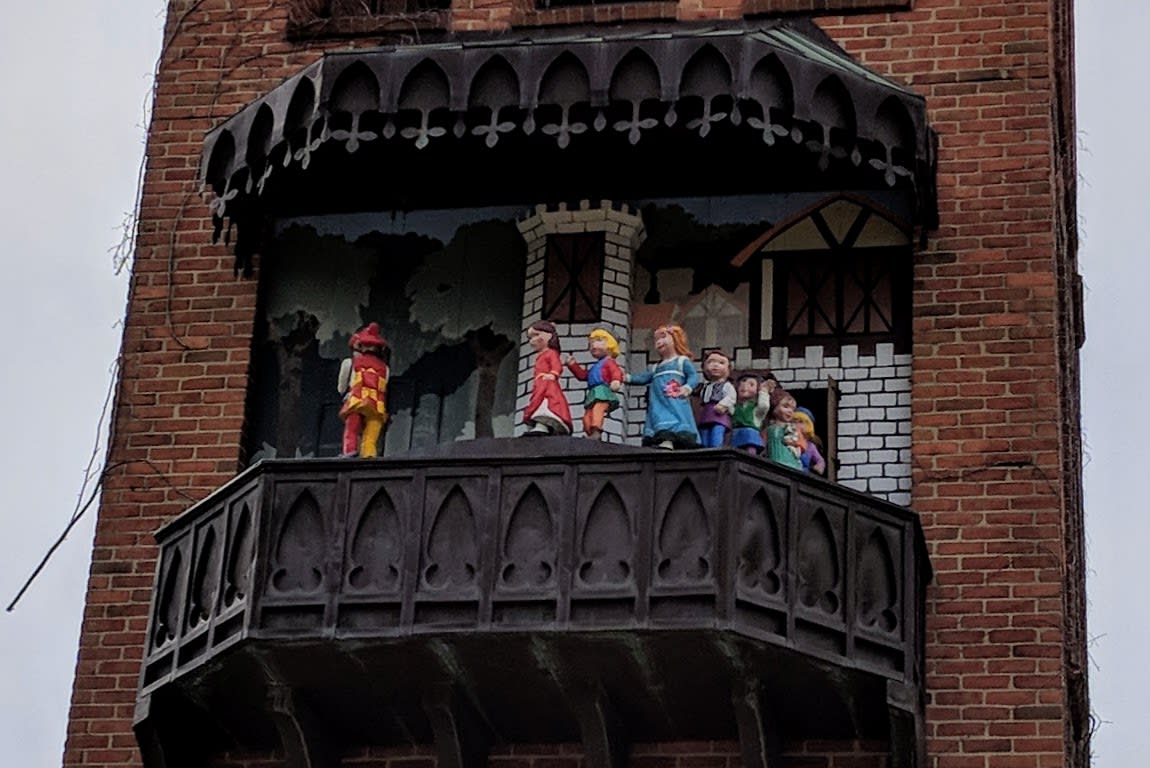 Local Eats in Mainstrasse Village
If you work up an appetite strolling to and around the Village, you will be in one of the best places in the Cincinnati region to satisfy your hunger. From welcoming dive bars that offer mouth-watering home-cooked dishes, to white tablecloth restaurants that serve award-winning cuisine, to some of the leading farm-to-table establishments of the NKY and Cincy area, as well as some of the best pizza and tacos in town, you are sure to find a new favorite restaurant in the Village.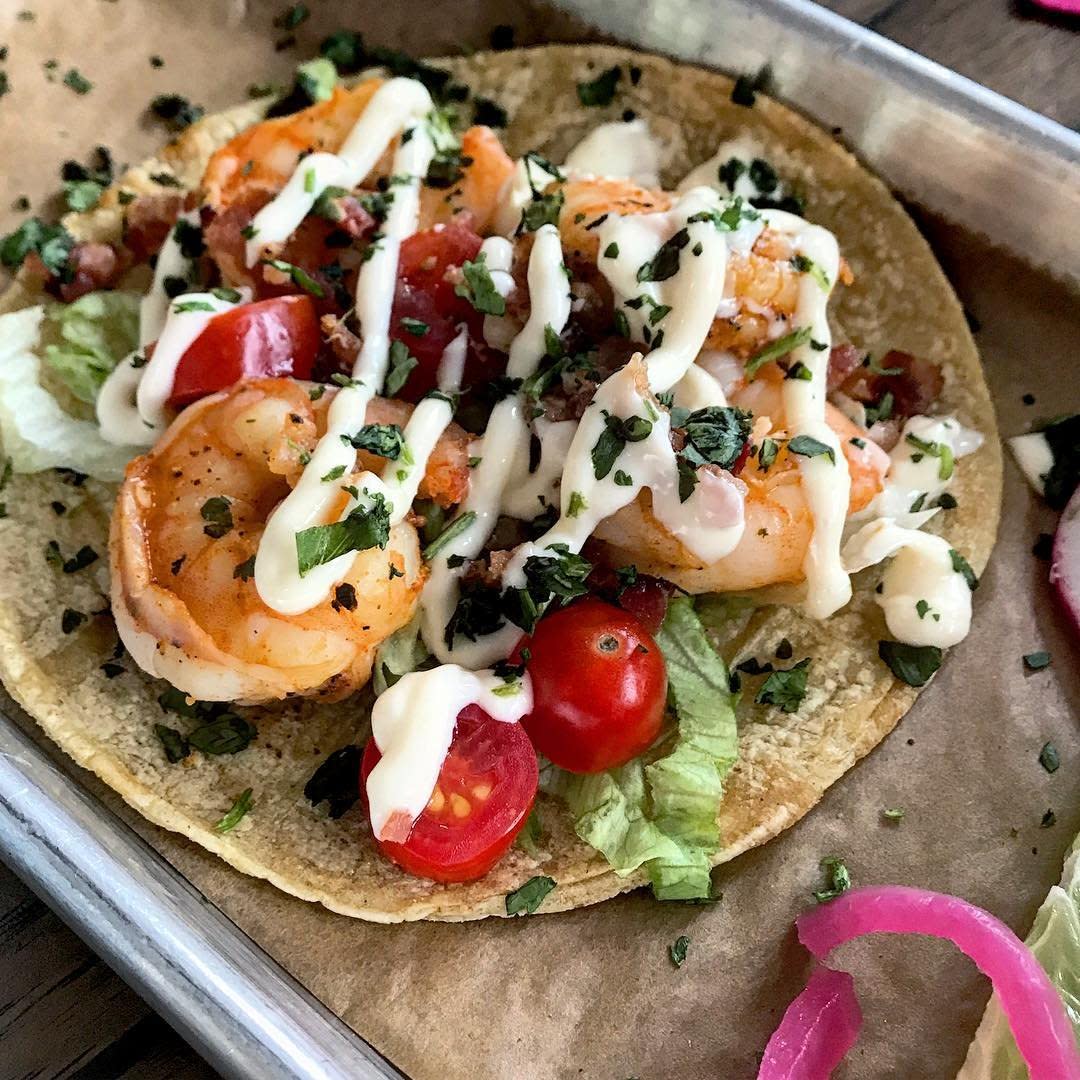 Local Drinks in Mainstrasse Village
The Village is definitely one of the Northern Kentucky and Cincinnati neighborhoods with the greatest variety of hand-crafted cocktails, carefully chosen wine lists, local craft beer on tap, and best selection of bourbon within a radius of just a few blocks. Whether you want to kick back with a cold brew and watch sports, sample a wine tasting guided by a local vintner, watch an expert mixologist hand-craft a beautiful and delicious cocktail, or check in at not one or two, but four stops along Kentucky's new bourbon tour, The B-Line, Mainstrasse Village is one of the best places in the NKY and Cincy region—in fact, one of the best places in Ohio and Kentucky!—to quench your thirst.
Festivals and Live Music in Mainstrasse Village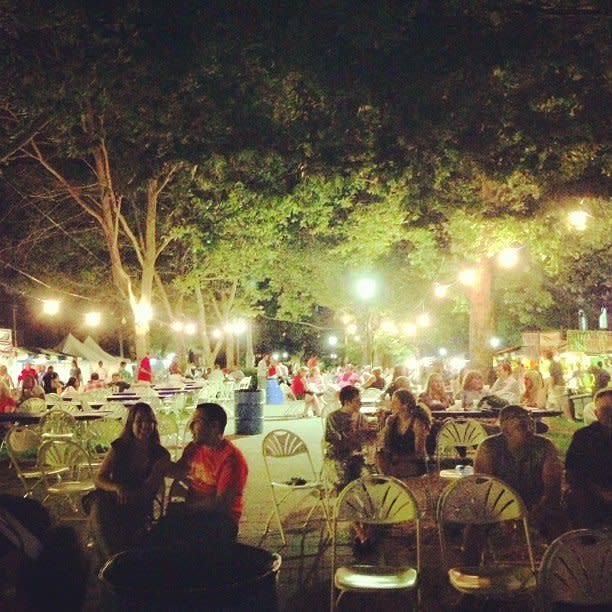 Northern Kentucky loves to have a good time, and Mainstrasse Village's calendar brims with festivals.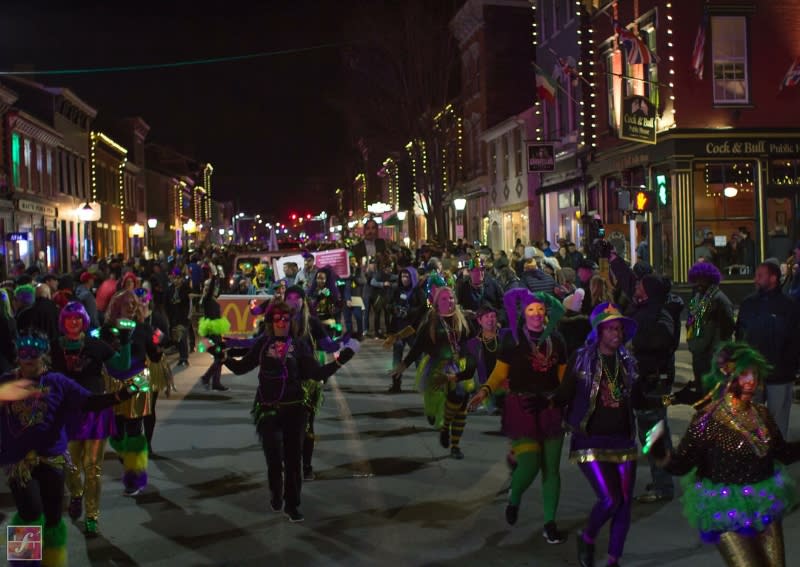 You can dance down Main Street at Mardi Gras, celebrate the return of springtime at Maifest, taste goetta--our region's unique and delicious sausage--in every conceivable recipe at Goettafest, shop for affordable treasures at The World's Longest Yard Sale, find a one-of-a-kind antiques at the Mainstrasse Village Bazaar, and even enjoy one of our region's Oktoberfests.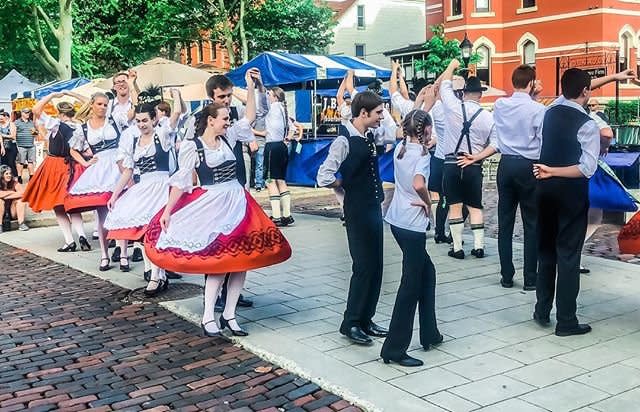 If you happen to be in town on one of the rare weekends when there isn't a festival in the Village, there will likely be a range of live music to choose from, performing in the local bars and restaurants.
If you are traveling to the Northern Kentucky and Cincinnati area, make sure to stop by Mainstrasse Village for a true taste of local flavor and an authentic and fun experience!