Experiencing Fabled Brew Works in the Florence, Ky. Area
Are you a fan of craft beer--sours, IPAs, dessert stouts, lagers, New England Hazies, blondes, weiss beer? How about craft mead? Maybe you're a rare unicorn and enjoy all of the above. Well, let my colleague and fellow food and beverage explorer, Dot, and I to be the first to introduce you to the up-and-coming brewery, Fabled Brew Works.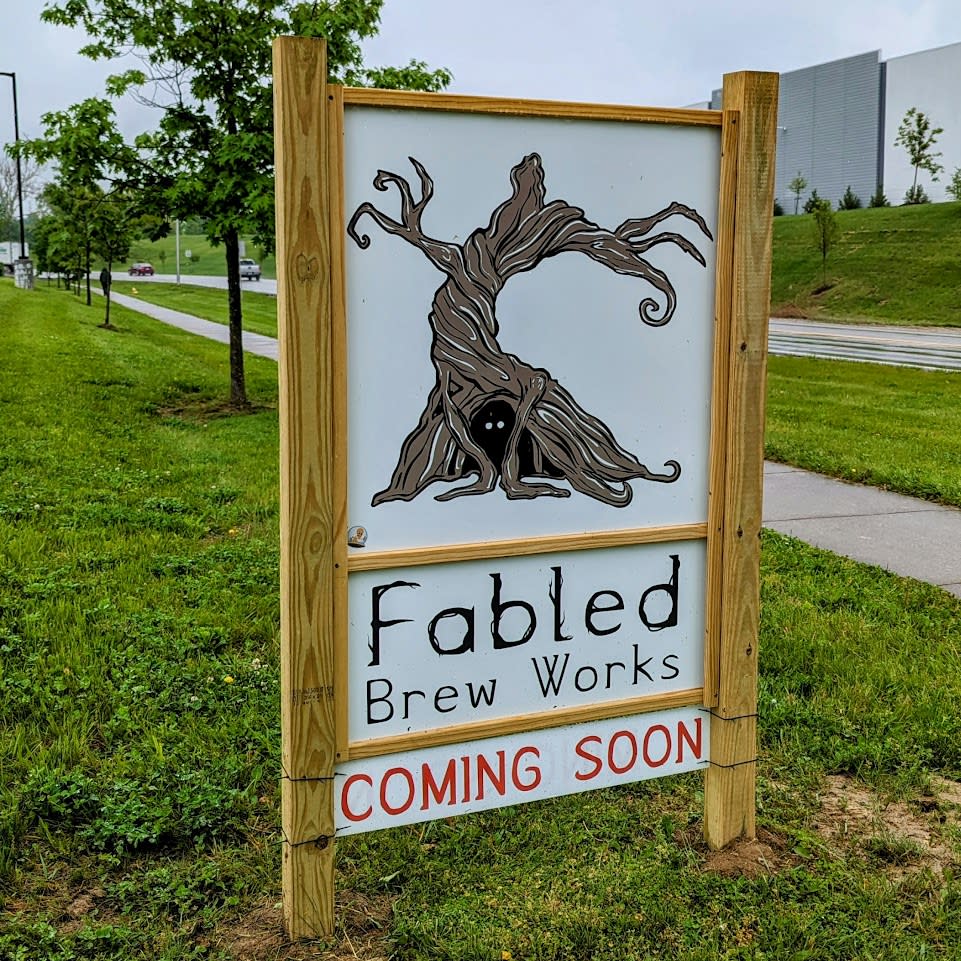 Located around the corner and through the woods of Northern Kentucky's Erlanger community, which is right next door to Florence, Ky., this one-of-a-kind local brewery opens its doors to the public on June 1 with a unique lineup of beverages. What makes this brewery extra special is their variety of rotating beers featuring dessert stouts, lagers, IPAs, sours, and meads! For those who don't drink alcohol or are not 21+ (the brewery is family friendly), Fabled Brew Works does offer a selection of Coke products, non-alcoholic beer options from Bravus Brewing Company, and more.
Found Outside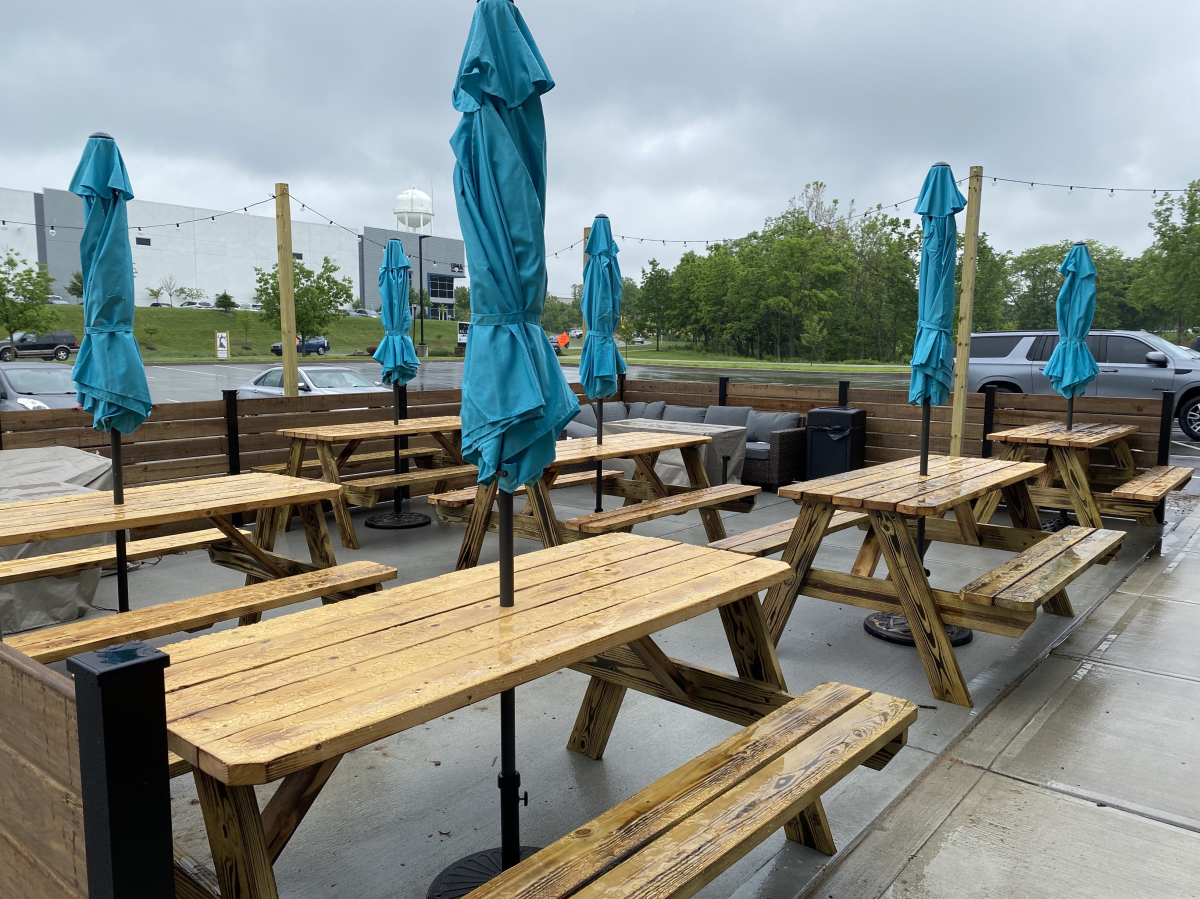 Located within a 5-minute drive of Crestview Hills Town Center is the welcoming sign of Fabled Brew Works. Their outdoor, pet-friendly patio features picnic tables with umbrellas, outdoor couches, and exterior lighting.
Found Inside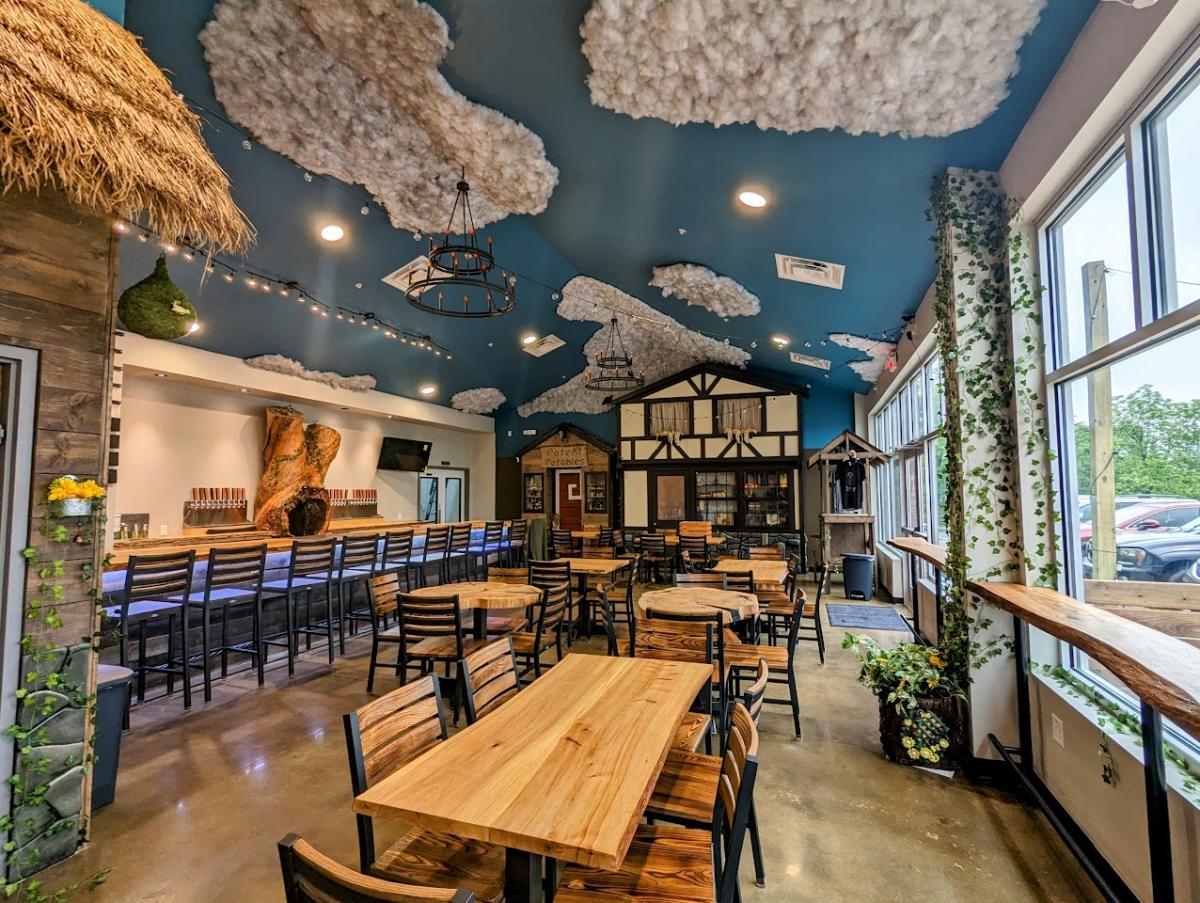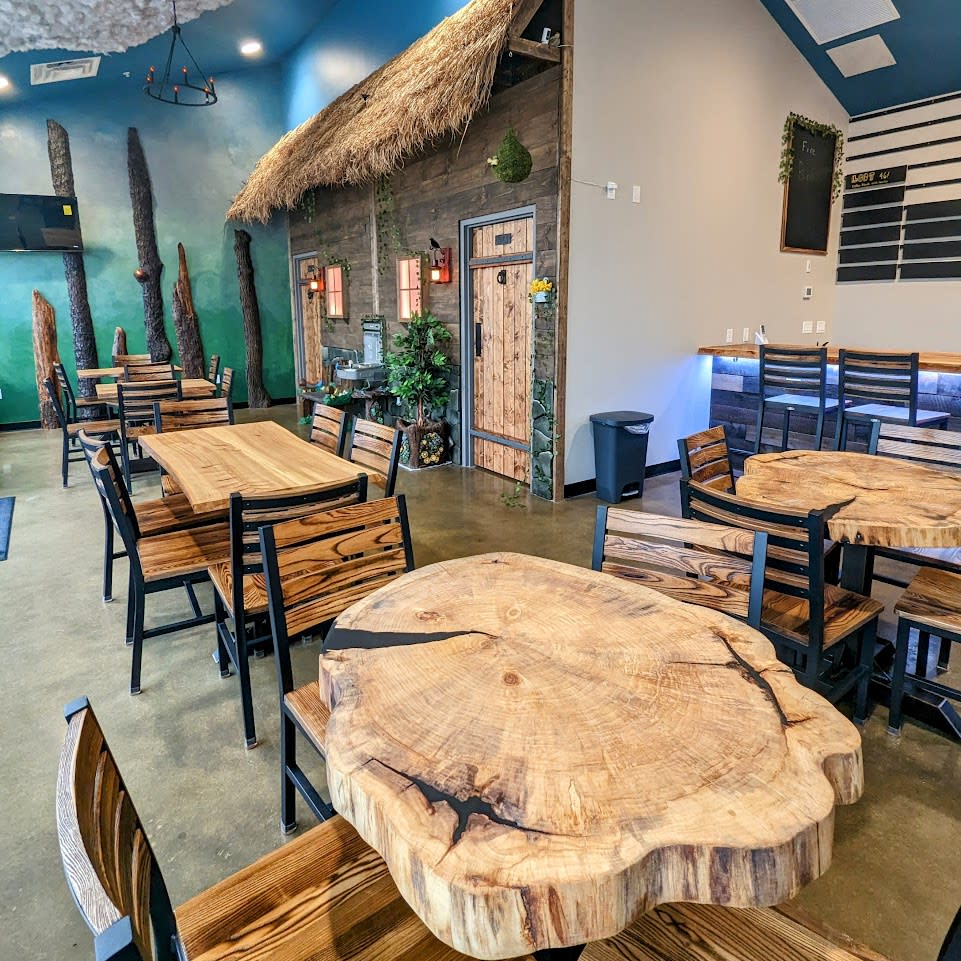 Once inside, Fabled Brew Works welcomes guests to an enchanting taproom that features beautiful, rustic solid-wood tables, chandeliers, a faux forest and forest creatures, a thatched roof, a library (display only), a Potent Potables potion store (display only), and TVs. Be sure to look up at the fluffy clouds on the ceiling in the evening for a fun surprise.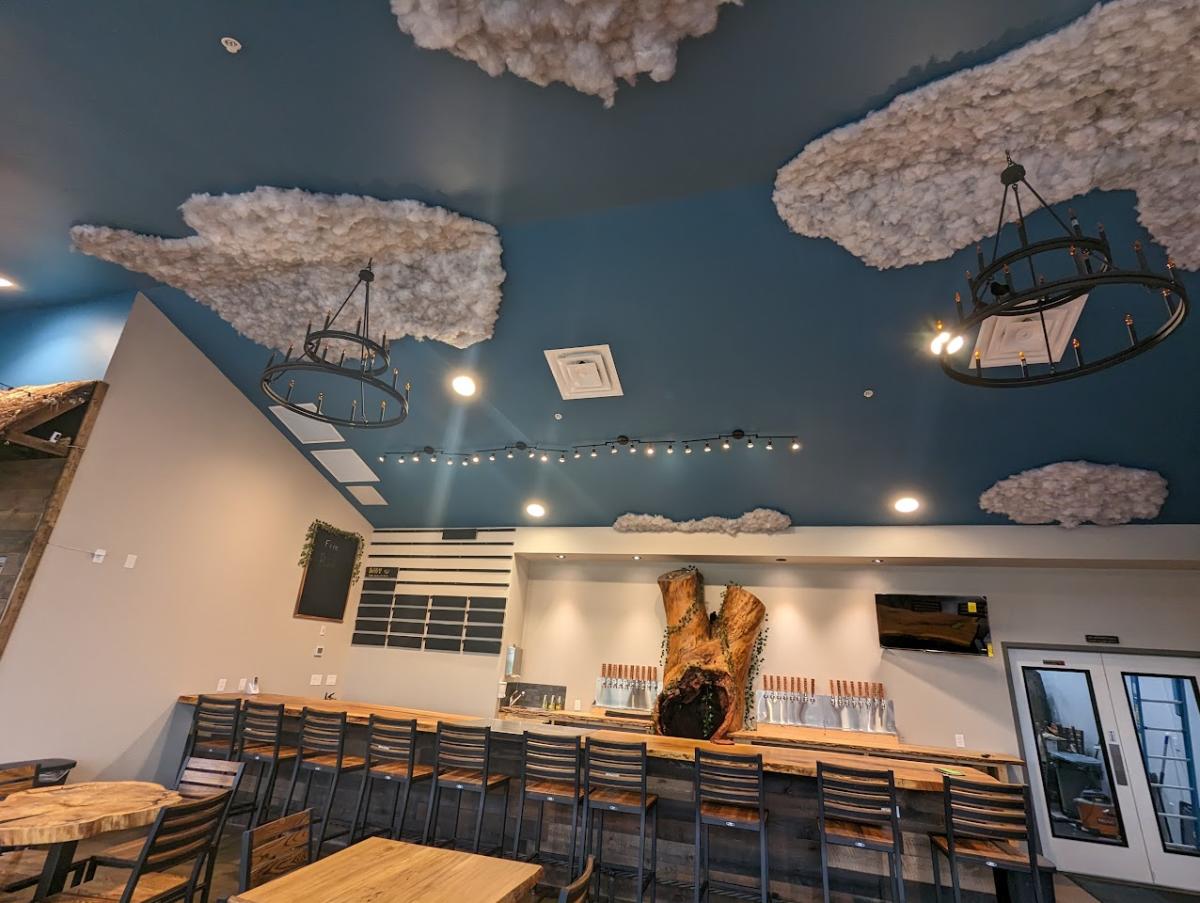 In the top left corner behind the bar is the menu of available drinks on tap. Along the back wall the gleaming row of taps is broken up by a large, real tree trunk that was struck by lightning.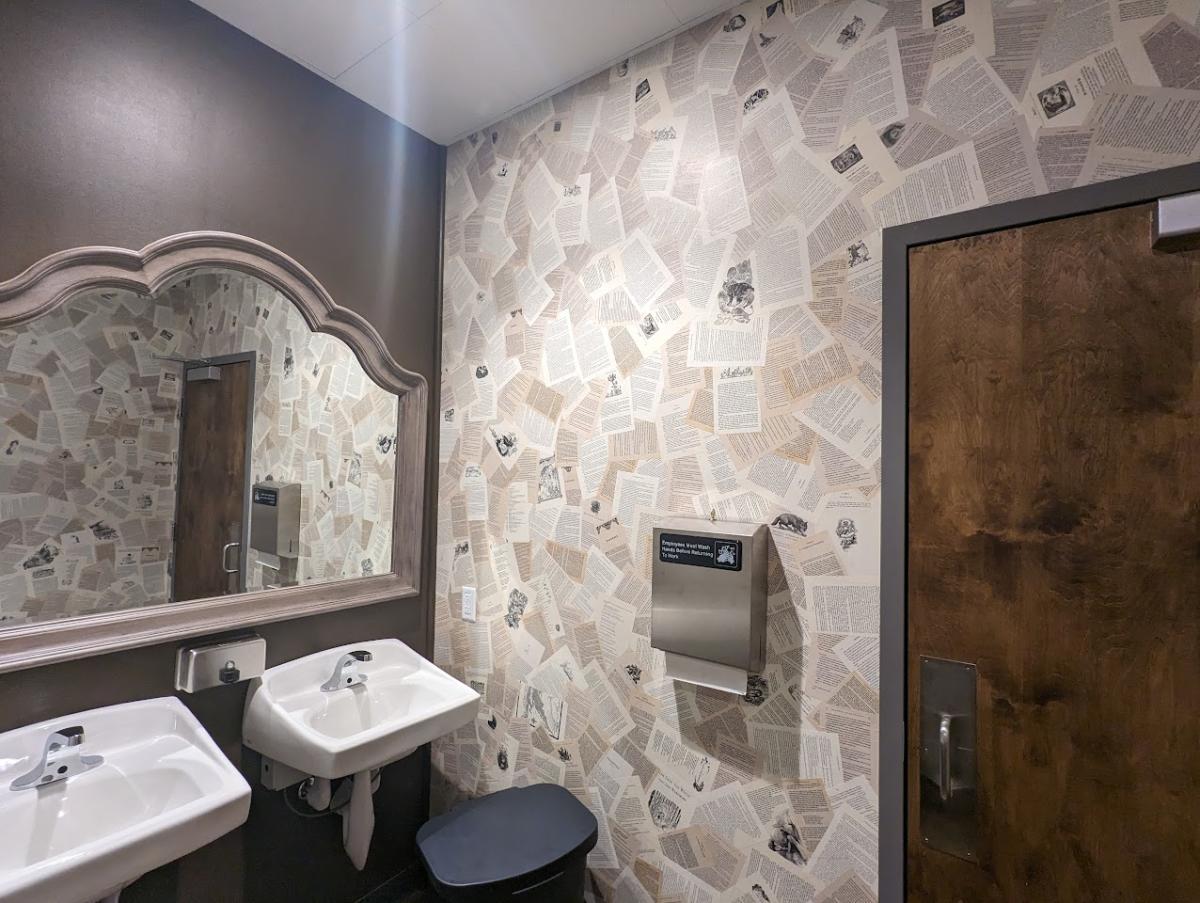 While we all appreciate reading material in the bathroom, Fabled Brew Works takes it a step above with their unique wallpaper, featuring pages from classic fantasy novels including Harry Potter, Lord of the Rings, and much more!
What We Drank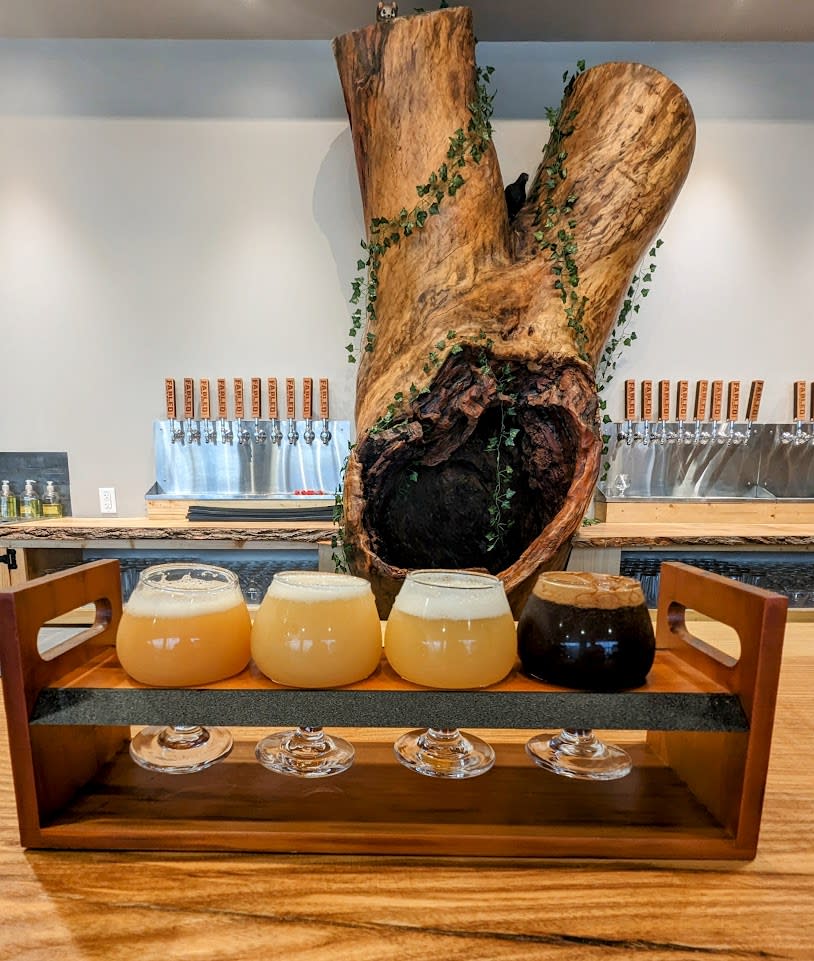 A flight of course! Our flight of 4, 5-oz. pours featured Loot (blonde ale with coffee and vanilla); Misty Mountain IPA (hazy NE IPA); Treebeerd (vanilla milkshake IPA); IPA of the Beholder (orange creamsicle milkshake IPA); and Are You Afraid of the Clark (Clark Bar dessert stout with peanut butter, chocolate, and caramel). Dot's a craft beer fan and tries all the local craft breweries in the Cincy Region. She said while new ones always have a couple of stand-out delicious new brews, everything she tasted at Fabled Brew Works was a standout. She loved the Are You Afraid of the Clark, which she said tasted like dessert. I let her try a small sip of the IPA of the Beholder. A small sip. She was impressed!
Food?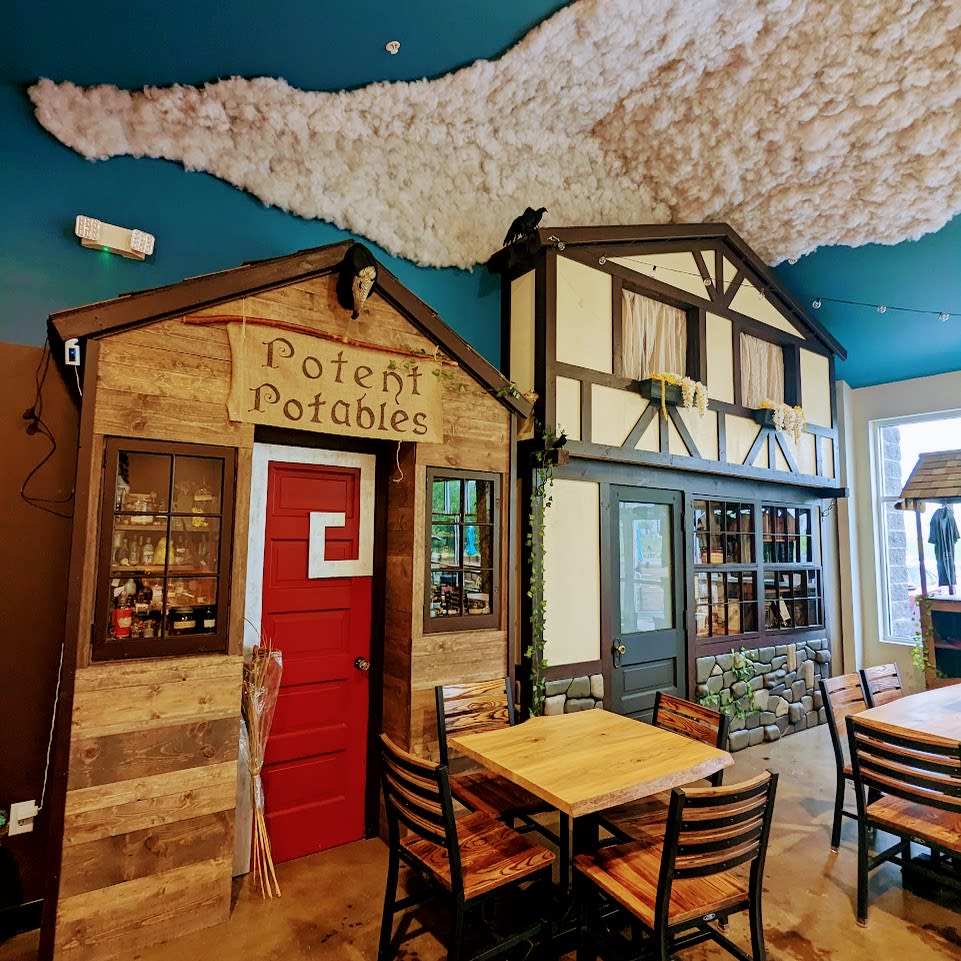 While Fabled Brew Works does offer a variety of snacks such as pretzels and chips for purchase, B.Y.O.F. (bring your own food) is encouraged. Additionally, the brewery plans to partner with food trucks in the future, so stay tuned.
Activities
While nothing is set in stone yet, Fabled Brew Works is interested in hosting game nights, including Dungeons & Dragons, board game nights, and trivia. They will also be showing sci-fi and fantasy movies and local sporting events on their TVs. Check out their website for a listing of upcoming events and rotating beers.
We geeked out and loved this enchanting and cozy brewery and were impressed by what we tasted. Both Dot and I will be back and look forward to sampling more of their menu and the meads made by the brewery's mead-maker, Brad Ryles.
If you're a craft beer fan, you owe it to yourself to try Fabled Brew Works. 
After stopping in there, be sure to check out other great, local breweries here in Northern Kentucky.