The weather is beautiful and there are tons of events happening in Covington and Newport on October 4 and 5 as part of the first Kentucky's Edge bourbon festival.  Even better news--many of these events are FREE!  Keep reading for a handy guide on how to enjoy Kentucky's Edge without spending a dime (besides any food/drinks/gifts/souvenirs you may purchase, of course!):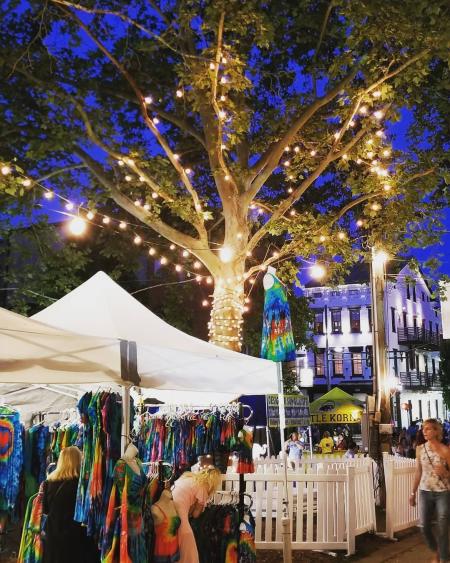 The Kentucky's Edge Duke Energy Artisan Market kicks off the festivities on Friday, Oct. 4 at 11 a.m. in Mainstrasse Village.  Not only are there amazing items to shop for in the market itself, there will also be live music in Mainstrasse Village from 11 a.m. until 9 p.m. both Friday and Saturday.  Craft distilleries Baker-Bird Distillery, Brain Brew Whiskey, Pursuit Spirits, MB Roland, Neeley Family Distillery, and Second Sight Spirits will all be on hand serving bourbon samples.  The market will also have food available for purchase in addition to all the wonderful restaurants nearby.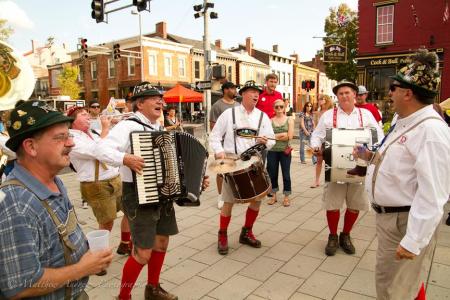 Don't miss a free presentation from Bourbon Archaeologist Nicholas Laracuente, who will speak at the Newport History Museum on Friday, Oct. 4.  Time TBD.  If you're walking to the event, enjoy the buskers on your way.  As you stroll around Covington and Newport, follow the sounds of live music from many of the area's best musicians.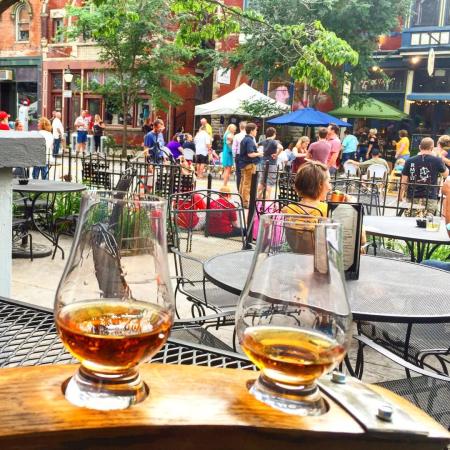 Live music fans, after you've enjoyed the performances at the Artisan Market, don't miss the FREE Kentucky's Edge Music Festival. This outdoor concert happens at 202 Madison Ave in Covington (just a short walk across the Roebling Suspension Bridge from downtown Cincy.) A stage will be built in the parking lot that's east across from the NKY Convention Center. Or, depending on which building you're more familiar with, south across the street from the RiverCenter Towers.  On Friday, Oct. 4 from 4 p.m. until 10 p.m. local favorite The Rusty Griswolds will headline! On Saturday, Oct. 5 from noon until 10 pm, hear all original music with Hayseed Dixie as the headliners! Food and bourbon available both nights.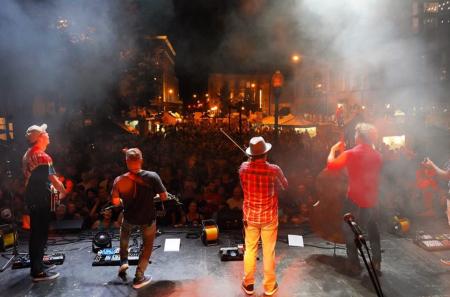 Photo Credit: Braxton Brewing Company
Keep going a couple blocks to run into the Smoke Justis Block Party, happening Friday beginning at 4 p.m. and Saturday beginning at noon with music spinning and you dancing til 1 a.m. both nights.  "DJs mix music.  Bars mix cocktails." is the tagline for the event as DJ Drowsy (Friday) and DJ Etrayn (Saturday) take over at 9 p.m. each night from live broadcasts of Inhailer Radio.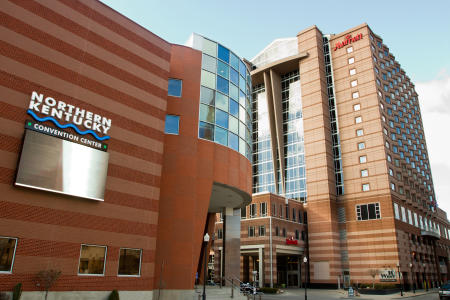 If those free events don't keep you entertained all weekend, have no fear.  There are tons of other things going on throughout the weekend including a Bourbon Conference at the Convention Center, Bourbon movie screening at Newport on the Levee, local distillery tours, tasting events, food pairings, and so much more.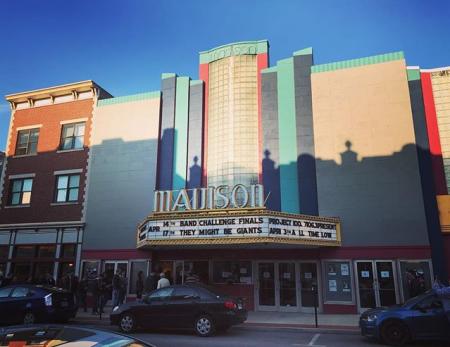 This page has a summary of the weekend's events, but we'd also like to point out some of the most affordable options if you want to complement your free experiences with some budget options:  New Riff Disco Party at the Hannaford - $15, Bourbon & Bites with New Riff at Pompilio's - $15, Dinner at Keystone - $20, Maker's Cocktail Class at The Hannaford - $40, Bonded Tour at New Riff - $15, concerts both nights at the Madison Theater - $19-$22, and more--check out the entire shopping cart here.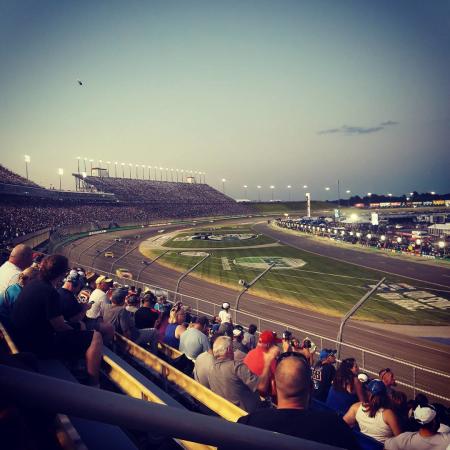 If, on the other hand, you feel like you've saved so much money by attending all the free events and you want to splurge a little, check out these higher-end experiences:  Kentucky Speedway Ride Along & Neeley Family Distillery Tour - $195, Intimate Event with Bill Samuels Jr. - $195, Dinner & Grand Tasting at Rich's Proper - $325, Five-Course Prix Fixe Dinner at Commonwealth Bistro - $130, Bourbon Barrel Aged Wine Dinner at Lisse - $110, Dinner of Bouquet - $110, and so much more! 
No matter your budget or how you choose to find your sipping point, the Kentucky's Edge weekend is sure to be a fun time! Cheers, y'all!