Favorite Spring Things To Do in Northern Kentucky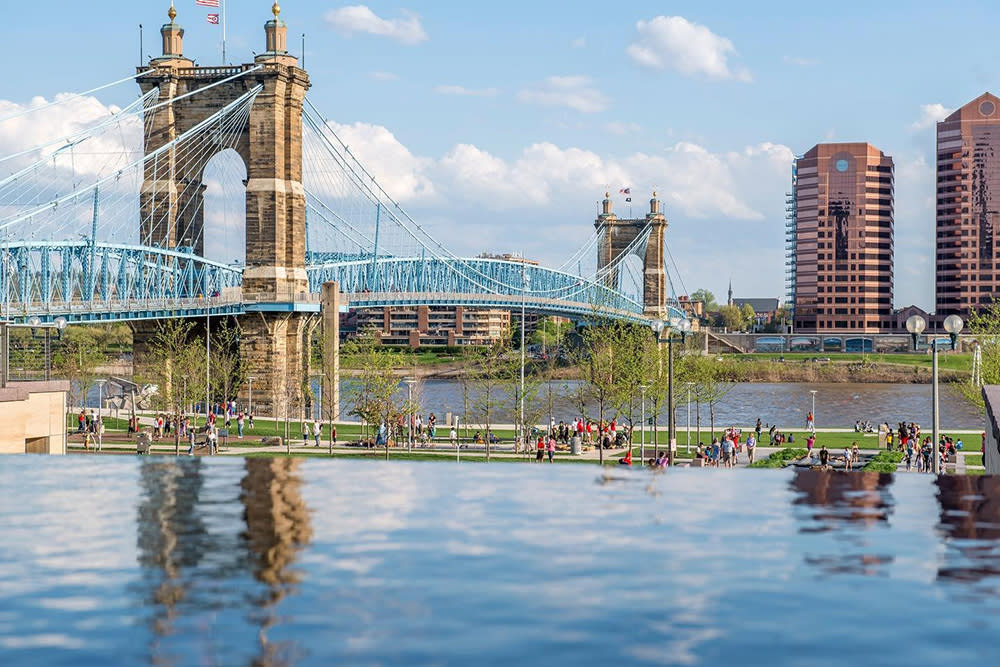 Looking for some fun things to do in the Cincy Region this spring? Check out this list of recommendations and favorites from the meetNKY staff.
Spring Walks and Soccer in the Cincy/NKY Area
Cassie Hurst, Tourism Information Coordinator
On Saturday mornings you will find me walking the 1.5-mile path from T.M. Berry International Friendship Park to the edge of Smale Riverfront Park. The walk is filled with gorgeous views of the city, flowers and trees, playgrounds, and open fields for the kids to run and play. I love to break up the walk back with a stop at Taste of Belgium along The Banks for brunch. In the evening, I like to enjoy a meal and adult beverage at Taft's Ale House before walking over to TQL Stadium to root on the FC Cincinnati MLS team.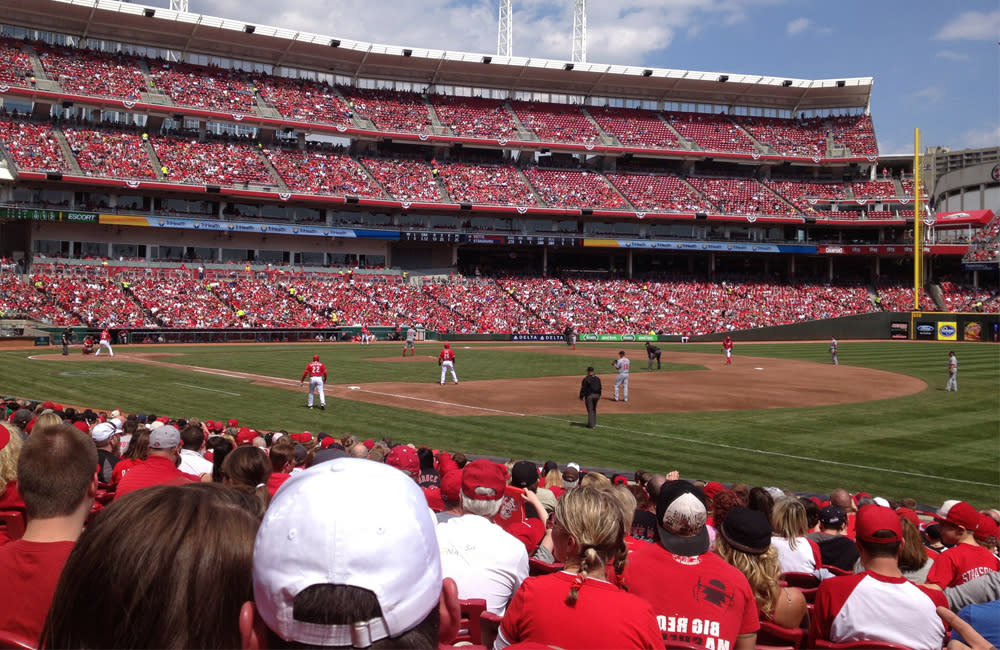 Baseball and Zoo Babies in the Cincy Region
Gina Christ-Kohler, Regional Director, Leisure Sales
Spring means baseball in the Cincy region and the return of Cincinnati Reds' Opening Day — no one does Opening Day like we do! The entire city shuts down and shows up for an all-day celebration of America's oldest professional baseball team, the highlight of which is the massive Findlay Market Opening Day Parade and the first Reds' game of the season, of course. Spring also heralds a baby boom at the Cincinnati Zoo & Botanical Garden, once named the sexiest zoo in America for all the action that needs to happen to produce so many adorable animal babies, including the world-famous hippos Fiona and Fritz. You can see all the new cuties during Zoo Babies, as well as more than a million tulips and other flowers and blossoming trees during Zoo Blooms.
Another favorite activity is to set aside an entire day to stroll through the NKY and Cincy neighborhoods with a couple of friends. Plan to meet for an early lunch. Share one plate at that stop, then off to the next stop. The challenge/fun is only order one dish to split with your small group and then move to the next place to do the same. Take in the gorgeous homes, murals, gardens and green spaces. Don't have the course planned out — allow each person the opportunity to choose left, right or straight at each corner on an alternating basis. Then pop in whatever place looks interesting to you. When you're full, check out all the independent shops in the area.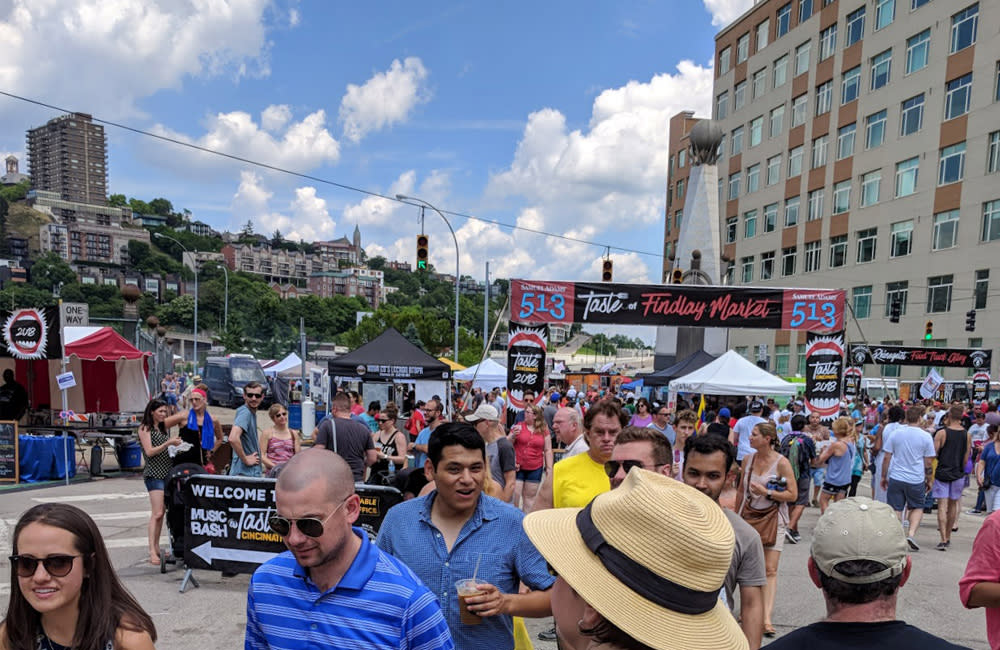 Dot Crane, Director, Content Marketing
Some people say summer begins on Memorial Day, but the calendar says it's still springtime and one of my favorite things to do that weekend is attend the Taste of Cincinnati food festival. You get to try delicious bites from around the world prepared by local Cincy and NKY restaurants and food trucks. You can also sample a variety of local and regional craft beer to accompany those yummy dishes. Taste is also a music festival where you can hear local and national acts on several stages. Held in downtown Cincy throughout Memorial Day Weekend, it's the longest-running culinary festival in the U.S.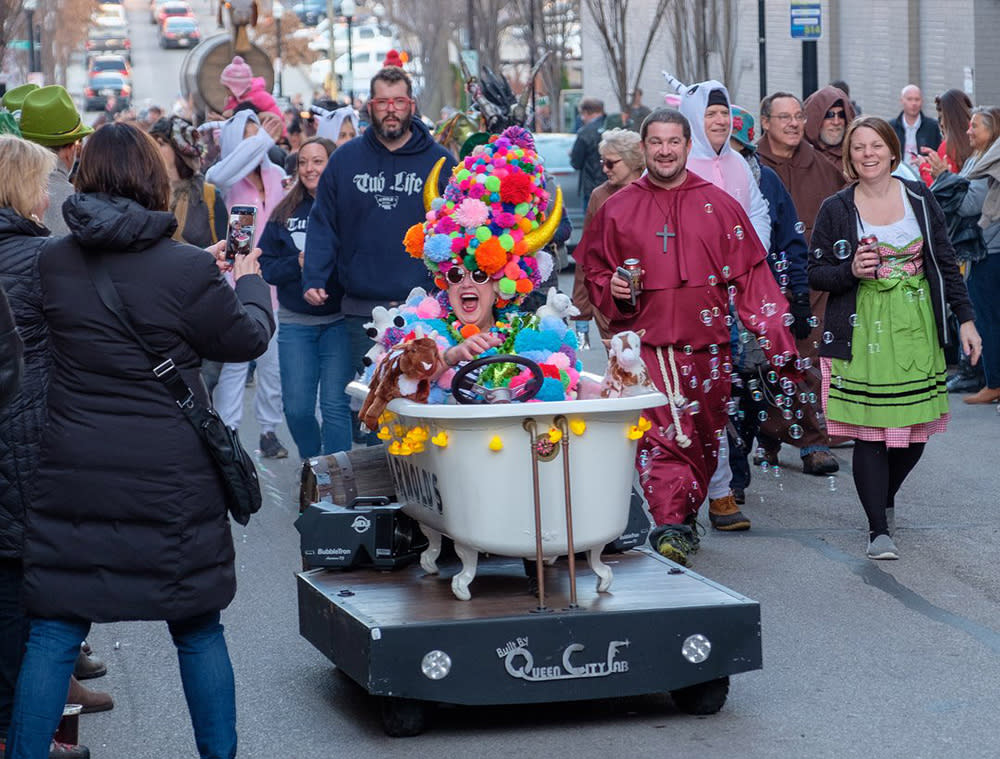 Favorite Festivals in the Cincy Region
Mary Watkins, Director, Bureau Operations
Spring to me means Bockfest weekend and St. Patrick's Day celebrations. With Bockfest, you get a parade, pig roast, 5k race, historic brewery tours and, of course, that herald of spring: Bock beer. With St. Patrick's Day, you get a parade, Irish whiskey and dancing, and green beer if you're so inclined (I am not). I prefer to hit old-school bars/restaurants for a pint of Guinness: Arnold's, Molly Malone's and The Crow's Nest, to name a few. And occasionally even make it to the Irish Heritage Center of Greater Cincinnati for all things Irish.
In the spring, I try to be outside as much as possible to watch nature unfold. The hyacinths, tulips and daffodils start popping, the trees start budding, and everything that was a shade of grey now appears in various shades of green. I enjoy walking through Smale Riverfront Park on the Cincinnati riverfront before crossing over into Newport via the Purple People Bridge to head further east along the river. I'll turn back at some point to cross over the Licking River into Covington to enjoy the Riverside Historic District before crossing back over the Roebling Bridge to Cincinnati. I also enjoy hitting any/all of the local parks: Devou, Eden, Mt. Echo, California Nature Preserve, etc.

Ice Cream and the Outdoors in NKY
Christy Staten, Convention Sales Executive
Two of my favorite spring activities are paying a visit to Big Bone Lick State Historic Site and enjoying some ice cream from Schneider's Sweet Shop in Bellevue. Big Bone offers several miles of wooded hiking trails in an area that was once home to a prehistoric salt spring frequented by wooly mammoths, mastodons and ground sloths. Not only can visitors see the bones and fossils left behind by these giants in the on-site museum, but the park also has its own living herd of modern-day American bison located at the end of a walking path — a favorite stop for my dog. After hiking, head to Bellevue to grab a treat from Schneider's. Open since 1939, this old-fashioned candy shop and ice cream parlor makes its own sweets, including its popular opera creams, and has a menu of malts, milk shakes and ice cream sundaes.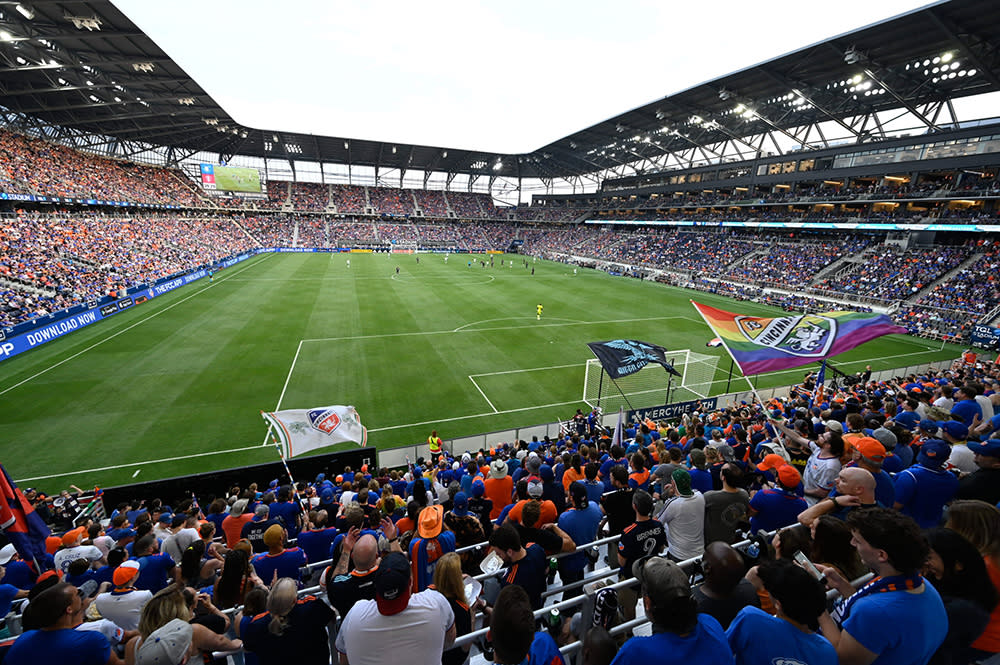 Family Fun in the Cincy Region
Carla Quercioli, Director, Destination Engagement
One of my favorite things to do in spring/summer is to attend FC Cincinnati games with my family at the award-winning TQL Stadium, recognized as one of the world's best sports venues by UNESCO and winner of Best Venue at the 2022 World Football Summit. The team is just a good, making it to the playoffs last year. We can't wait for the season to start. Go orange and blue!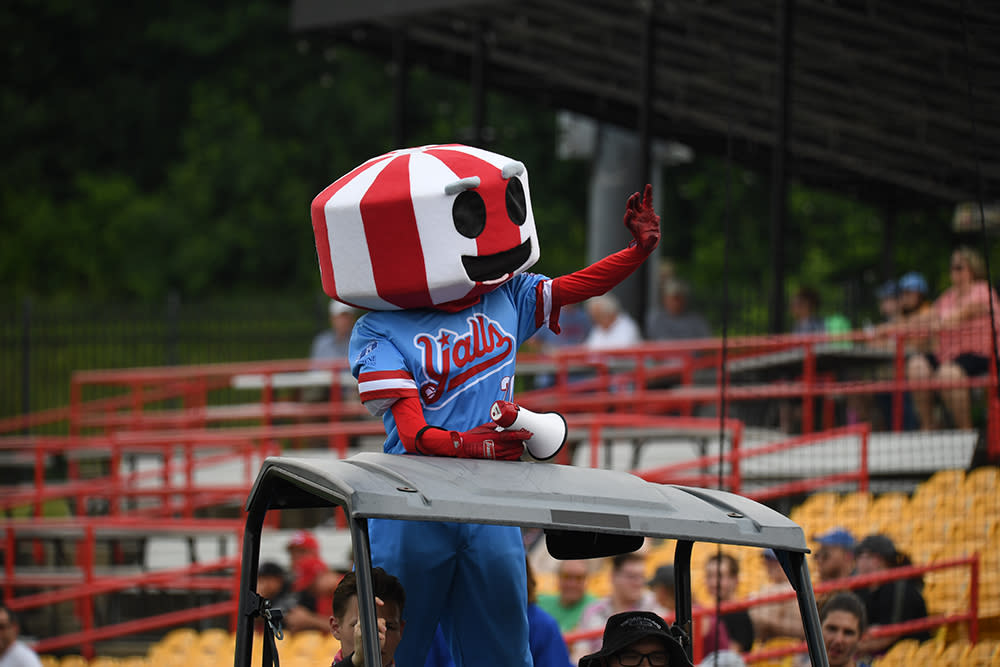 Banana Ball in NKY
Amanda Johannemann, Director, Destination Marketing & Communications
Spring heralds the arrival of baseball season in Cincinnati, and we aren't just talking about the Reds; it also means the start of the Florence Y'alls Frontier League baseball team's year. The Y'alls bring an extra level of entertainment to America's favorite pastime with wacky themed nights, fantastic merchandise and a giant plastic bat you can fill — and refill — with local craft beer. This year, the team is taking on the TikTok-famous Savannah Bananas in a game of "Banana Ball" on May 15. Banana Ball is kind of like baseball, but also includes "players performing choreographed dances; players wearing kilts as uniforms; teams sending batters to the plate with a bat set on fire" and more. Can't wait.
For more Northern Kentucky spring travel inspiration, take a gander at the Top Reasons To Plan A Spring Trip To The NKY And Cincy Region.