Gaming Fun for Everyone in the NKY and Cincy Region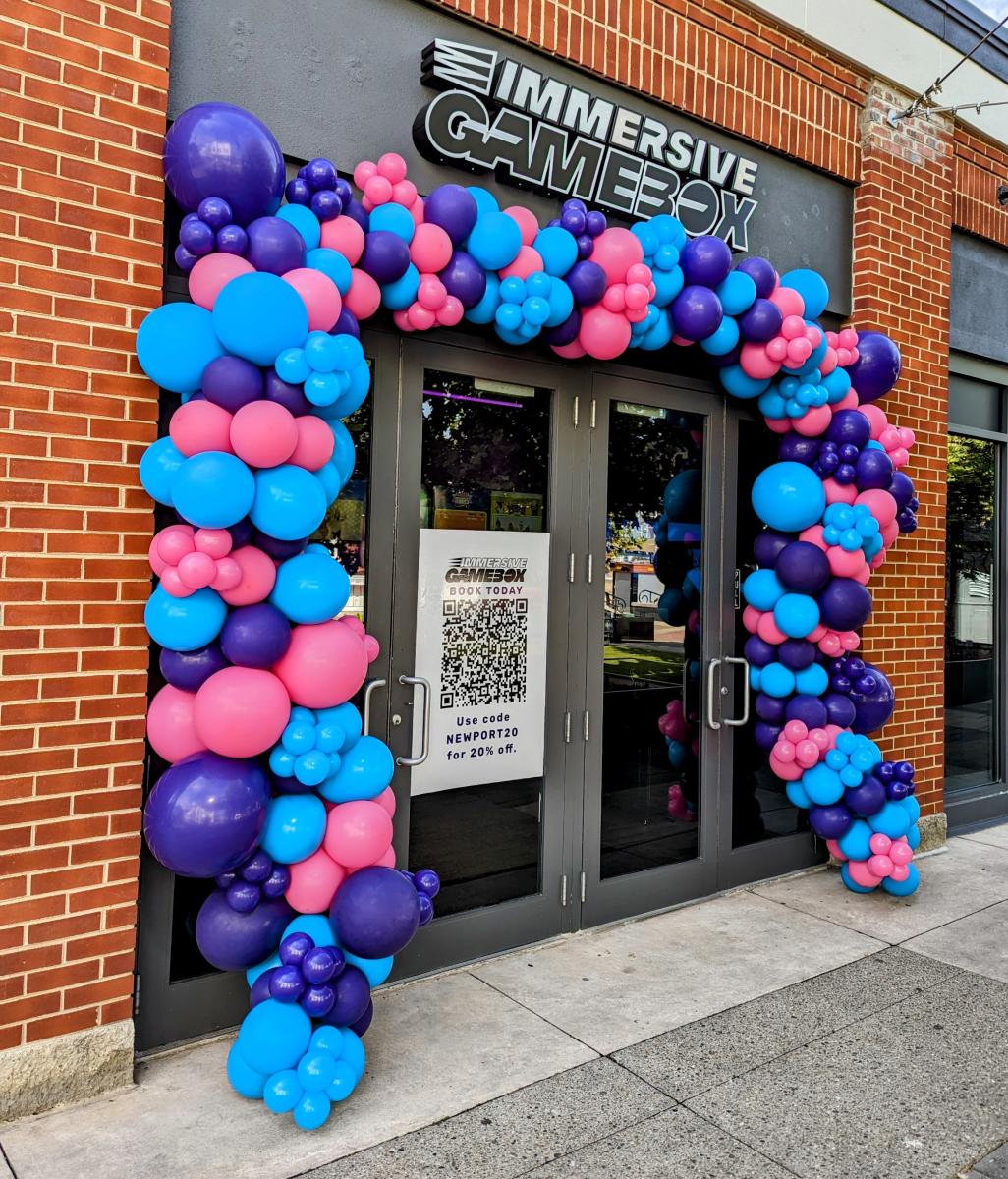 Newport on the Levee has stepped up their game… literally. Located on the plaza levee next to Cold Stone Creamery is a new entertainment venue, Immersive Gamebox. This unique AR gaming venue allows you and your group to have a truly immersive experience, playing your favorite games.
My co-workers and I stopped by for a fun afternoon of bonding playing cooperative AR games. When entering the building we were greeted by a friendly and knowledgeable guest representative who walked us through how the experience works and answered any questions we had.
How It Works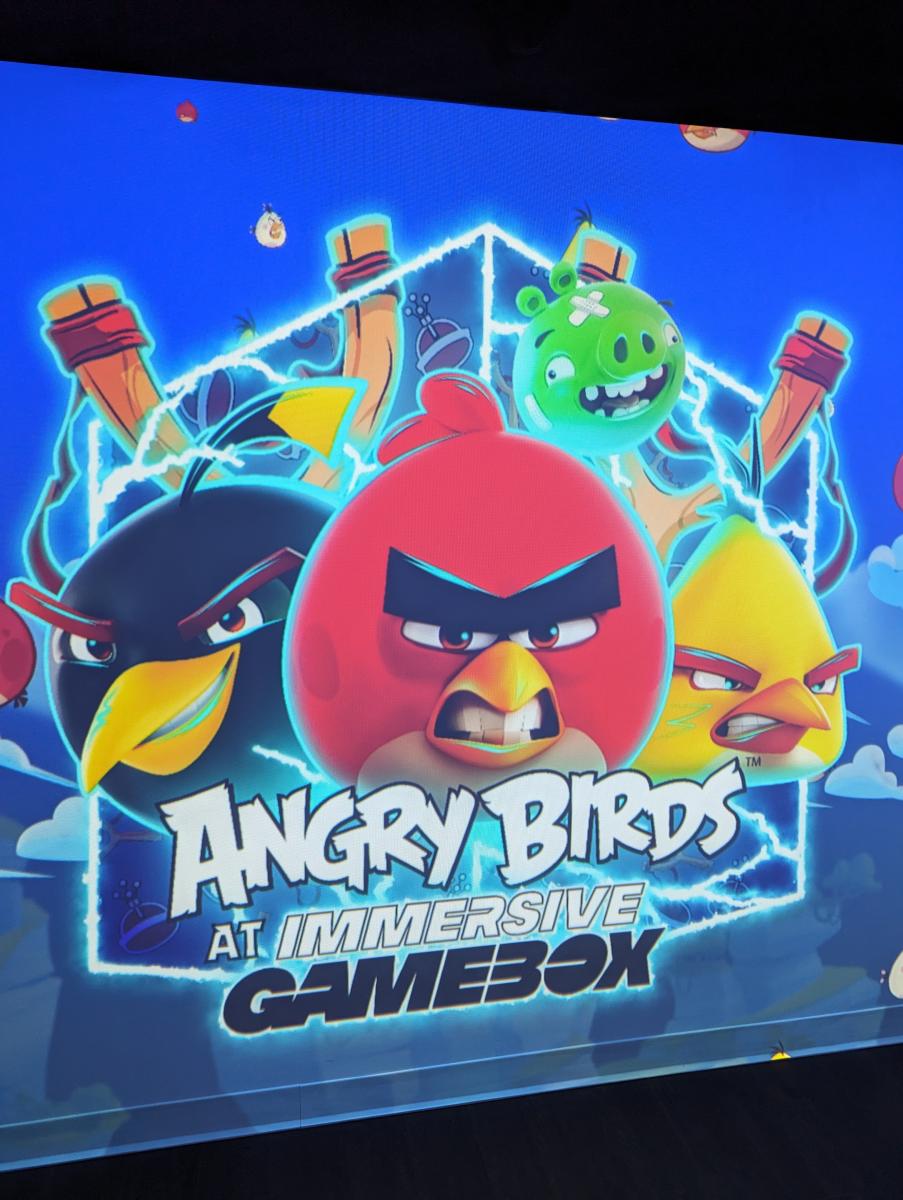 Visit their website to book your experience. When booking your experience, you can pick the date, time, and game that you and your group (family, friends, colleagues, date night and more) would like to play. Games available for you to choose from include AI Nightmare, Paw Patrol, Squid Game, Angry Birds, Alien Aptitude Test, Junior Bundle, Shaun The Sheep: Championsheeps, James Bunny: Casino Tropicale, Psychedelic Mansion, Temple of Coins, Word Fish and Ticket to Mars.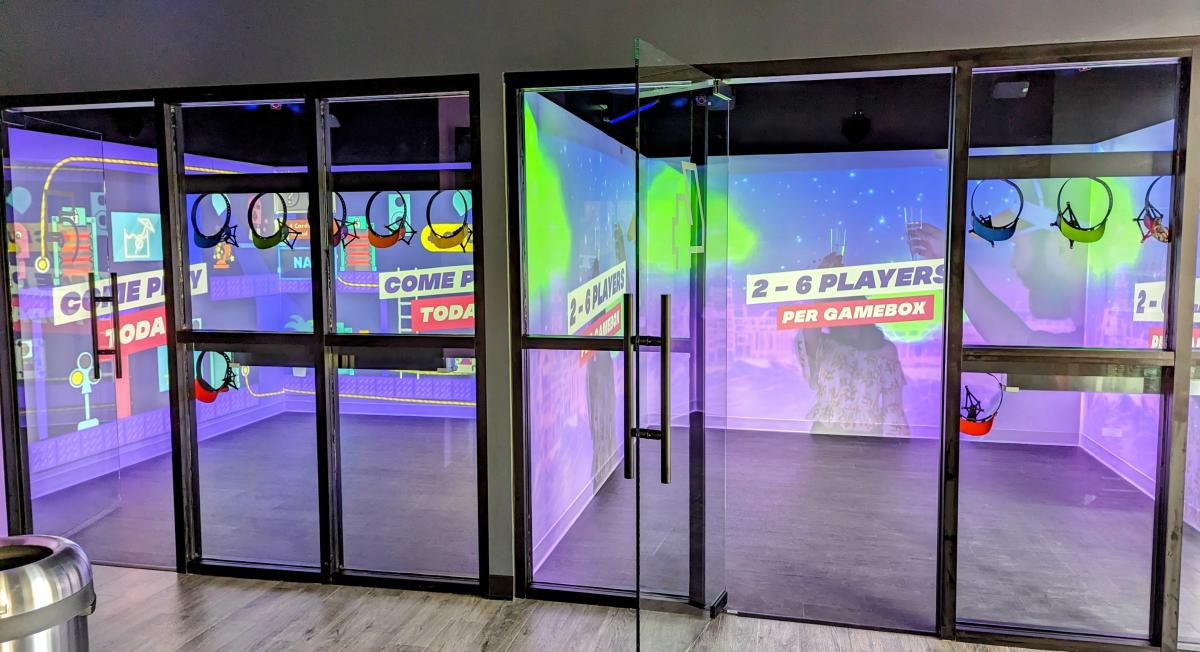 On the date of your reservation, you and your group will need to arrive 10 minutes before your scheduled time to complete the waiver and get set up. Once ready, you will step into a room and each guest gets a visor to wear with a motion detector attached to track your movements. The games are projection mapped on the walls surrounding you and provide a touch screen experience.
What We Played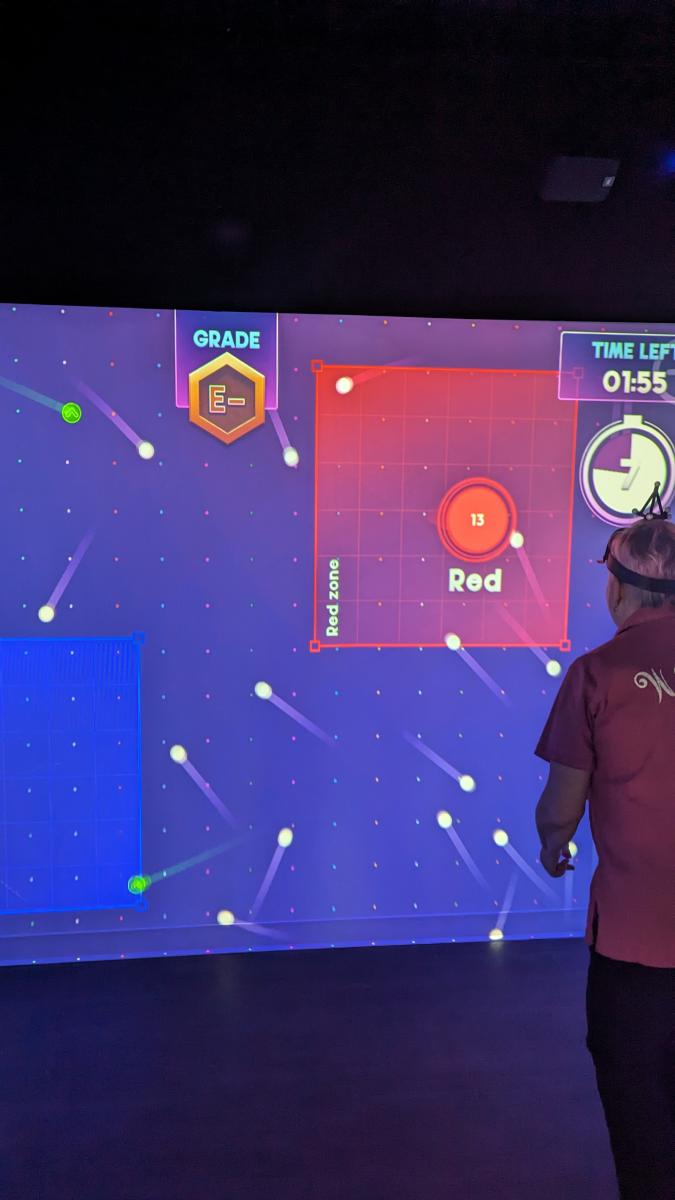 Stepping into our box (room) and with our visors securely in place, we played Angry Birds and Alien Aptitude Test. The Alien Aptitude Test was my personal favorite because it had similar games to Pac Man and Pong with an amazing 1980's soundtrack playing in the background. Additionally, what I liked about this experience is I did not experience motion sickness. Since you are not covering your eyes (also great for people who wear glasses), I experienced no motion sickness. My colleague Dot, who is so sensitive to motion sickness she can't ride in the back seat of cars for very long and can't play first person shooters also experienced zero motion sickness.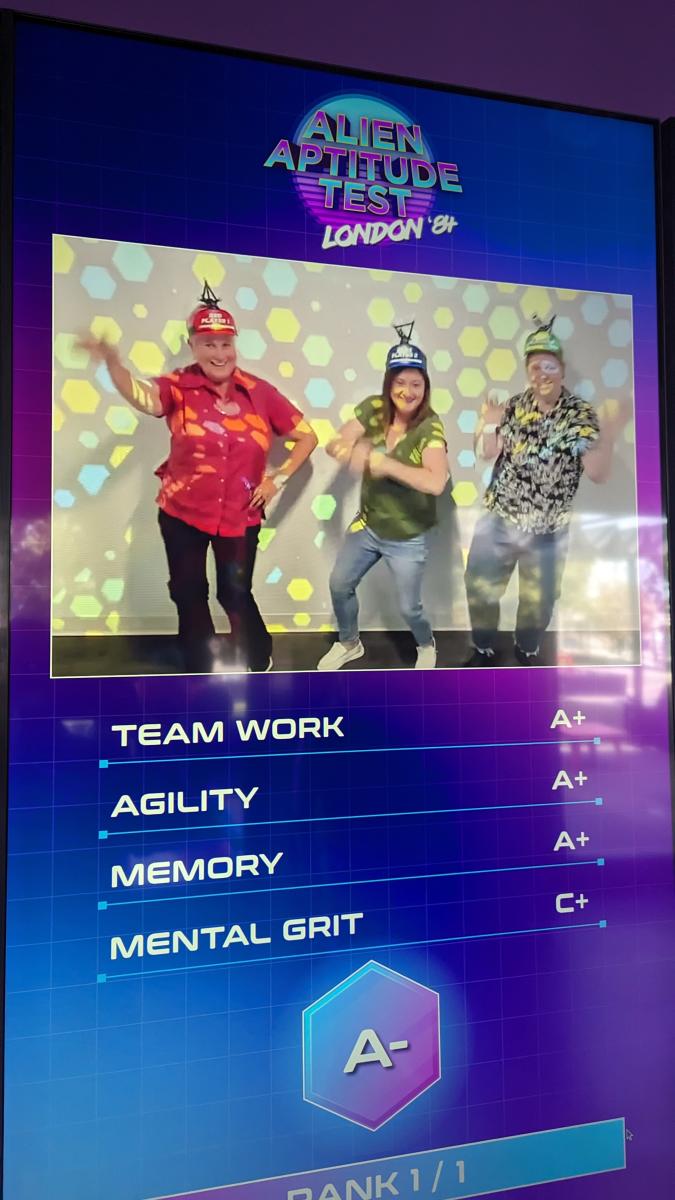 We thoroughly enjoyed our time at Immersive Gamebox. It was fun, interactive and was a great team building exercise that required us to work together and communicate effectively. Overall it was a great experience that would be fun and entertaining for everyone.
Immersive Gamebox is great for Family Fun
If you are traveling with the family, Immersive Gamebox is a perfect excursion to add to your itinerary. It is interactive, fun and gets everyone involved. The location of Immersive Gamebox is also great for families. Newport on the Levee has several family friendly attractions including the Newport Aquarium, AMC Theater and Velocity Esports. Additionally, they have several restaurants to choose from as well including Tom & Chee, Shiners on the Levee and Brothers Bar & Grill just to name a few.
Looking for more fun things to do in the Northern Kentucky and Cincy Region? Check out our website for a full listing of all the wonderful attractions our region has to offer.