Cork-N-Crust Gourmet Pizza
Are you looking for a great restaurant with pizza, wine and a warm, inviting atmosphere? My colleague and I went to Cork-N-Crust recently for a lunch date and had a delightful experience. Cork-N-Crust is a locally owned, Bellevue, Ky. restaurant featuring gourmet pizzas, wine, vegan and vegetarian options and much more. We'll definitely be back for the trendy and warm ambiance, friendly and knowledgeable staff and tasty food!
What We Drank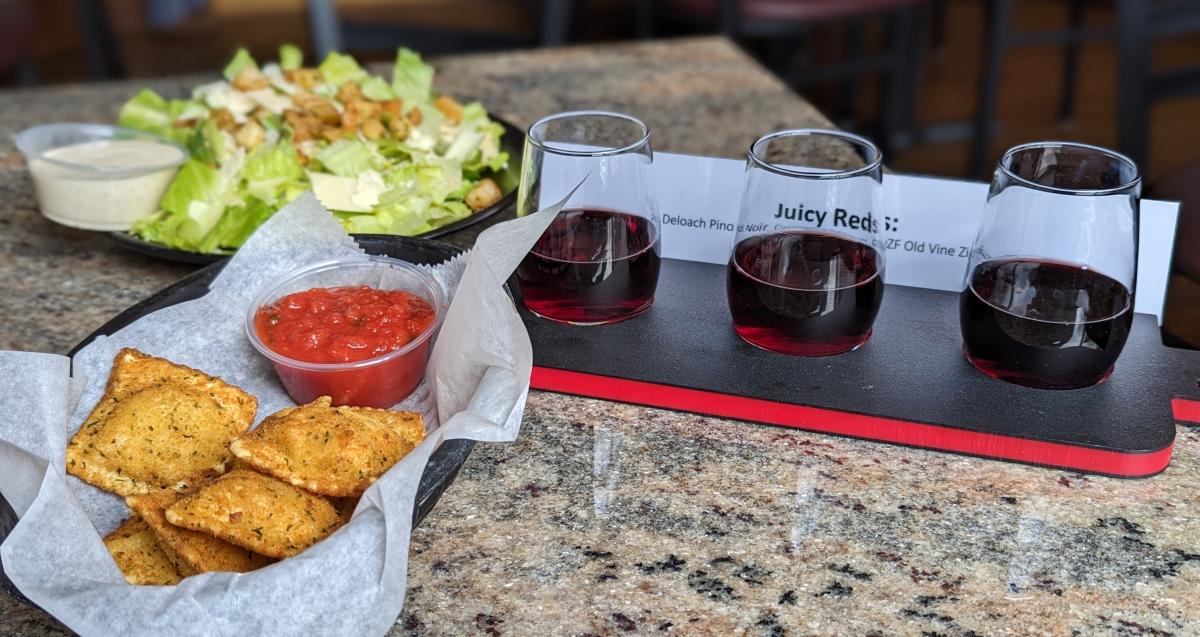 First and foremost, did you know that not all wine is vegan? While perusing the menu, we discovered their selection of vegan wines. Both my colleague and I were shocked and under the incorrect assumption that that all wines were vegan. It turns out, during the wine-making process, some wine makers use small amounts of ingredients derived from animals and other byproducts, making some wines unsuitable for vegans and vegetarians. If you are a vegan or vegetarian, be sure to try their vegan favorites by the glass or wine flight. For those who love red wines, my colleague and I split the Juicy Reds wine flight (not vegan) and thoroughly enjoyed each one.
What We Ate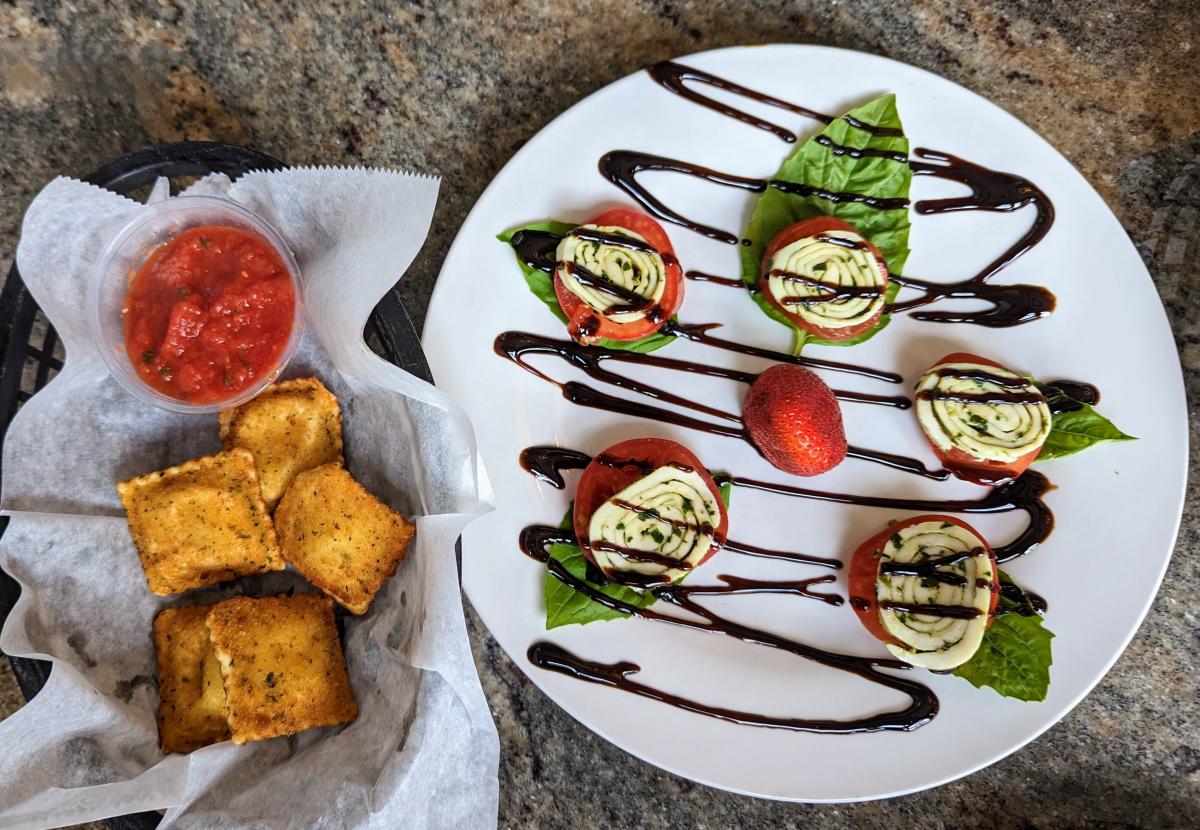 Our appetizer selections included their toasted cheese ravioli and the Chef's Famous Mozzarella served with fresh-baked bread. Both were beautifully and deliciously made. The toasted ravioli provided us with a great breadcrumb texture on the outside and smooth and creamy cheese filling on the inside. Paired with the marina sauce, you can't go wrong.
For the Chef's Famous Mozzarella, I could eat this both on its own with a fork or paired with the soft, fresh-baked bread. This highly recommended dish featured tightly spiraled fresh mozzarella on top of a sliced tomato with a drizzle of a balsamic glaze. I also enjoyed their classic Caesar salad.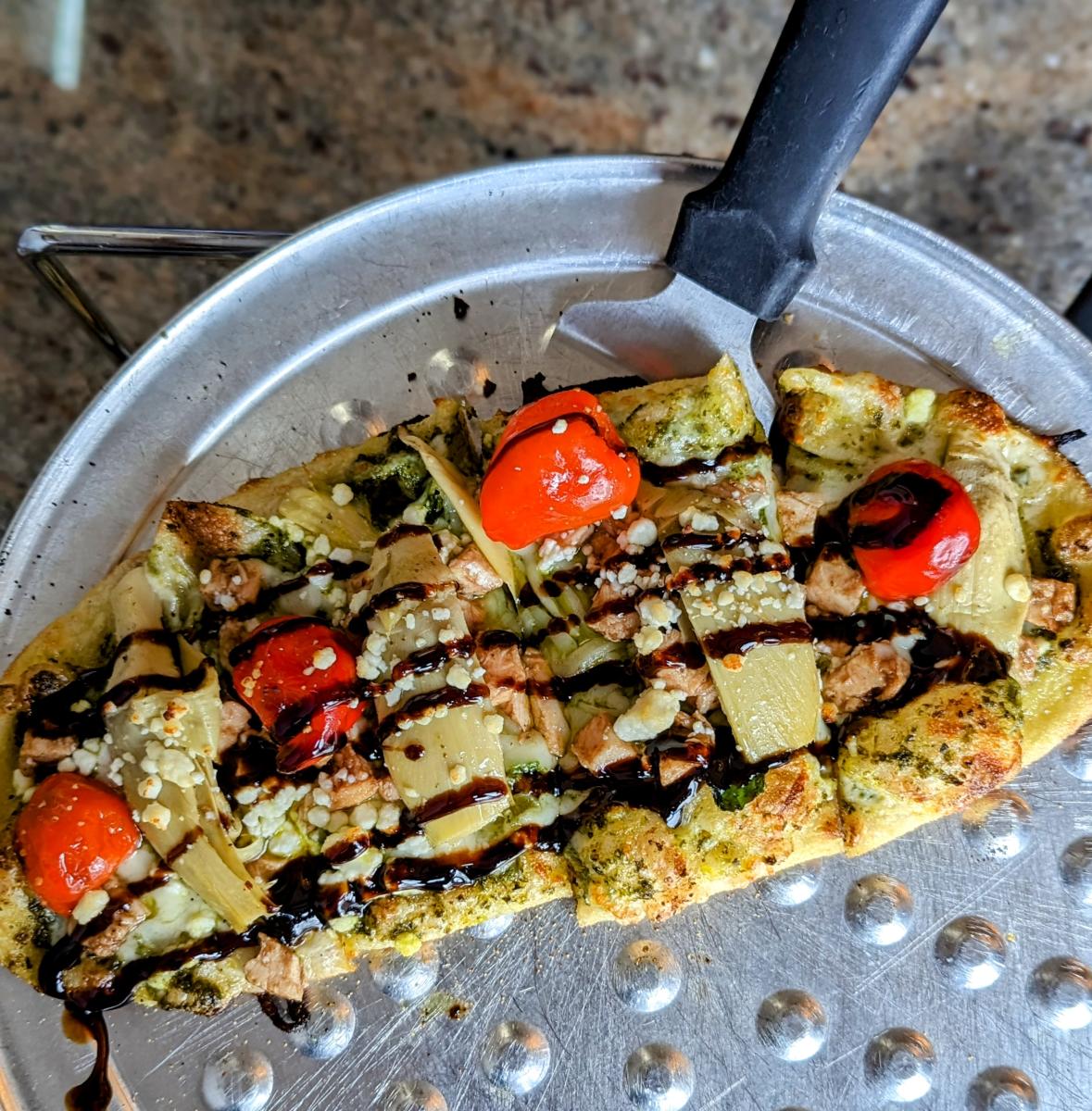 For our main dishes, I went with the balsamic chicken flatbread, made with basil pesto, balsamic chicken, artichokes, peppadew and an Italian blend of mozzarella, provolone and goat cheeses. Now, I know not everyone is a fan of goat cheese, myself included, but don't let that deter you. This crispy flatbread was an explosion of great flavors and textures.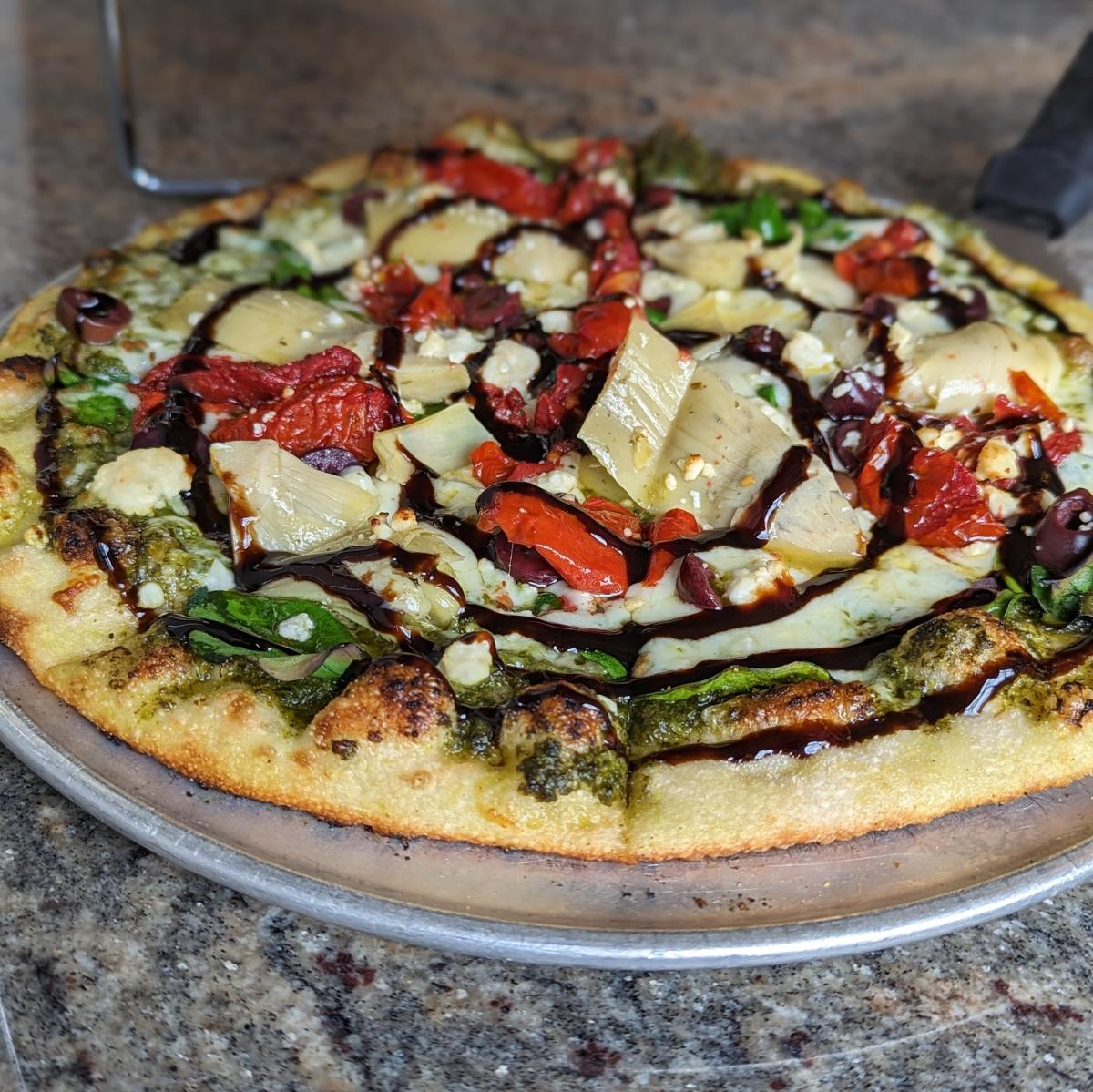 My vegetarian colleague went with the Mediterranean pizza — a thin and crispy crust topped with basil pesto, spinach, Kalamata olives, artichokes, sundried tomatoes, an Italian blend of mozzarella, provolone and feta and finished with a balsamic glaze. I think she saved one piece to take home for her husband to try. Sadly, for my husband — and not so sadly for me — he will have to come with me next time to try their delectable food and wines; I believe in the clean plate club!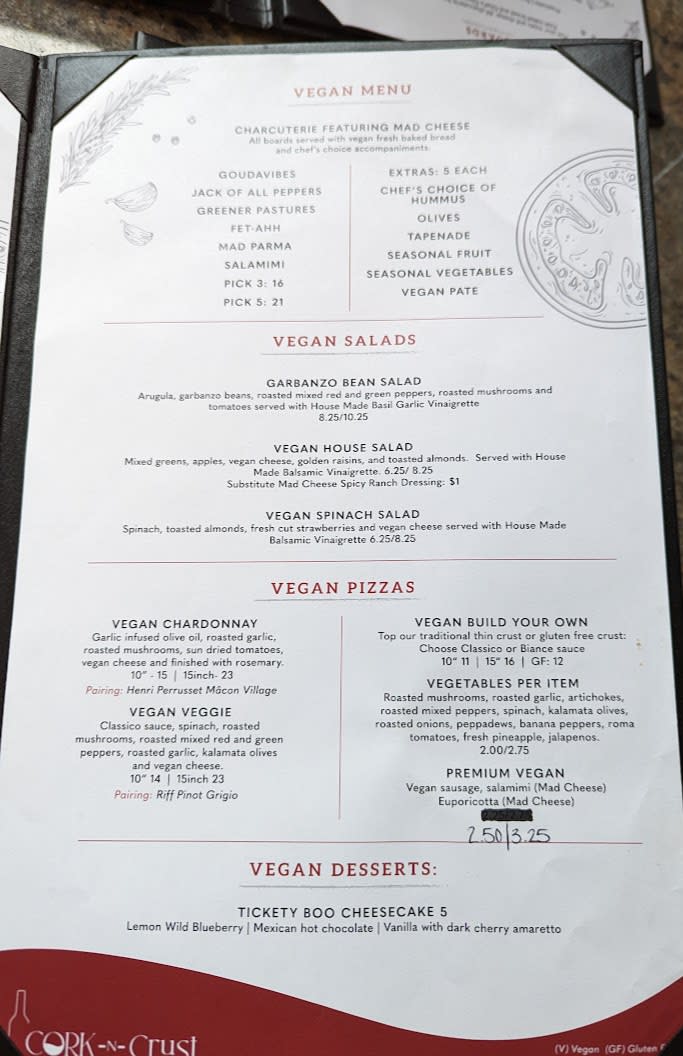 Speaking of vegetarian and vegan options, Cork-N-Crust not only offers delicious vegetarian meals and vegan wine choices, an entire page of their menu is devoted to vegan meal possibilities. 
We thoroughly enjoyed everything that we tasted. There were absolutely no regrets.
Like what you've read and interested in trying these and other great options yourself? Cork-N-Crust is open seven days a week and reservations can be made on OpenTable. Be sure to check out their website for hours of operation and specials.