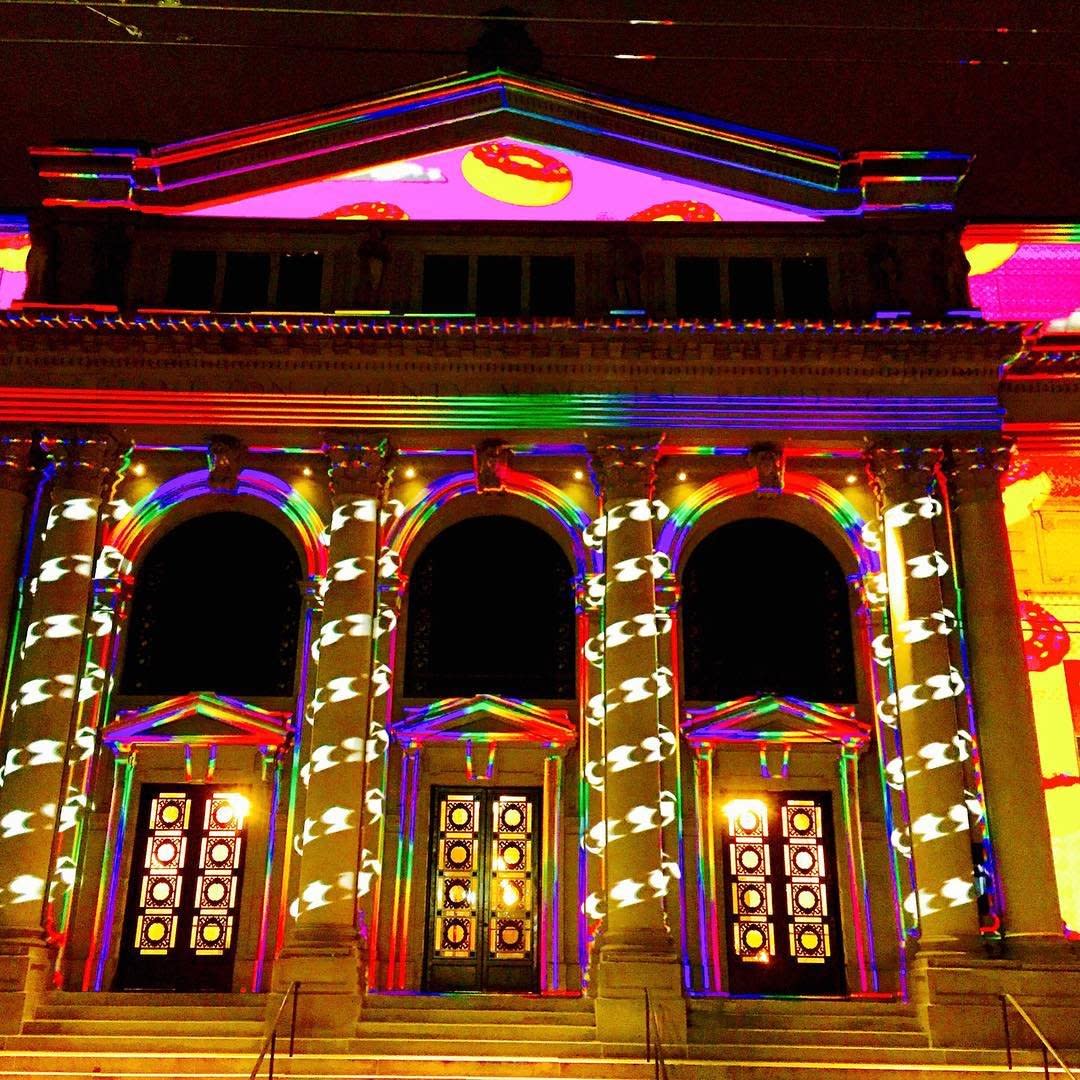 Can't wait for this year's BLINK? We know we can't! Especially since in 2019, this jaw-dropping lights and arts festival will light its way across the Roebling Suspension Bridge into Northern Kentucky! Yep, that's right. BLINK will cross into Covington and head down Madison Avenue! 
BLINK Pop-up Party in Over the Rhine
If you can't wait to enjoy that awesome, also free--did we mention BLINK is free?--experience, then head to downtown Cincinnati Thursday, April 25 for a BLINK street party.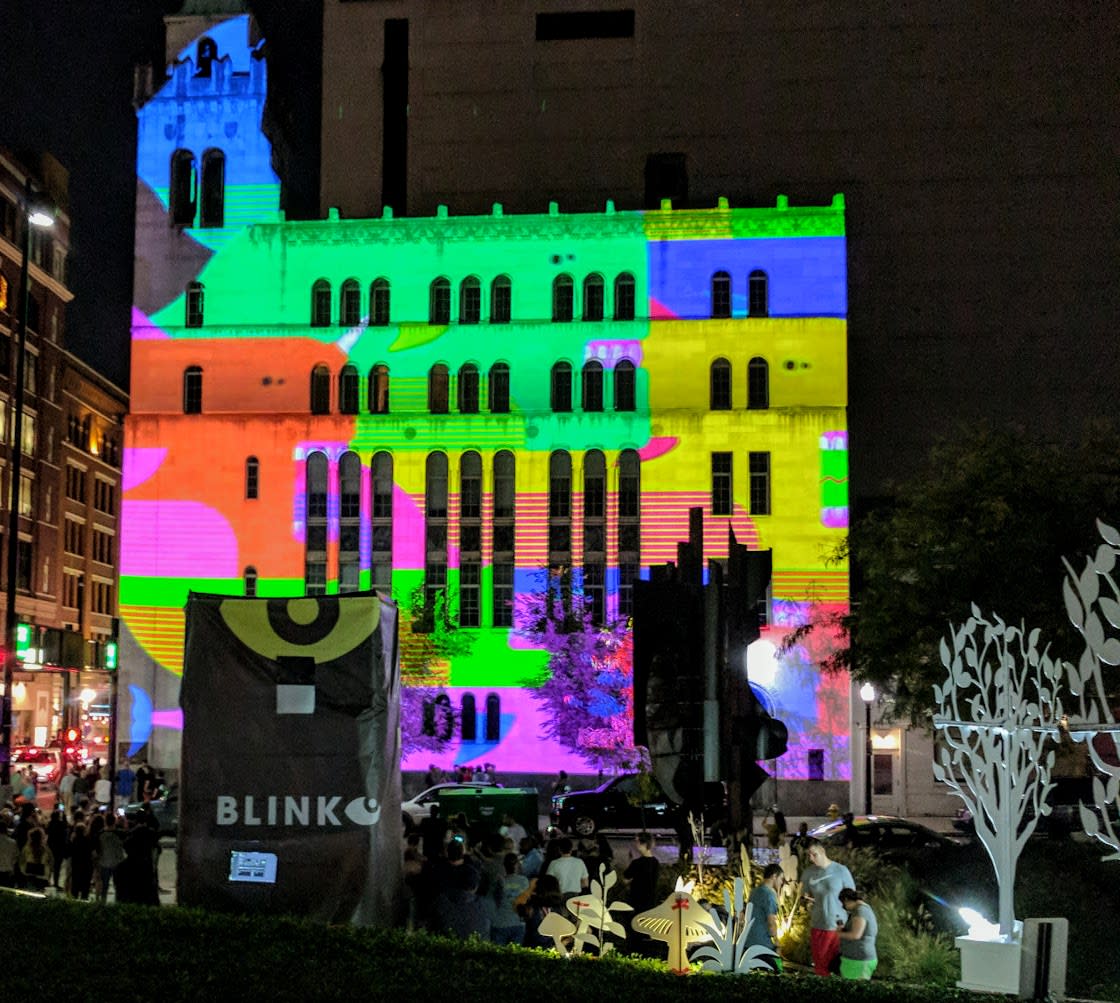 There will be food, drink, and peeks at this year's upcoming BLINK experience! The party will be held at 1225 Clay Street, starting at 7 pm on April 25. 
BLINK 2019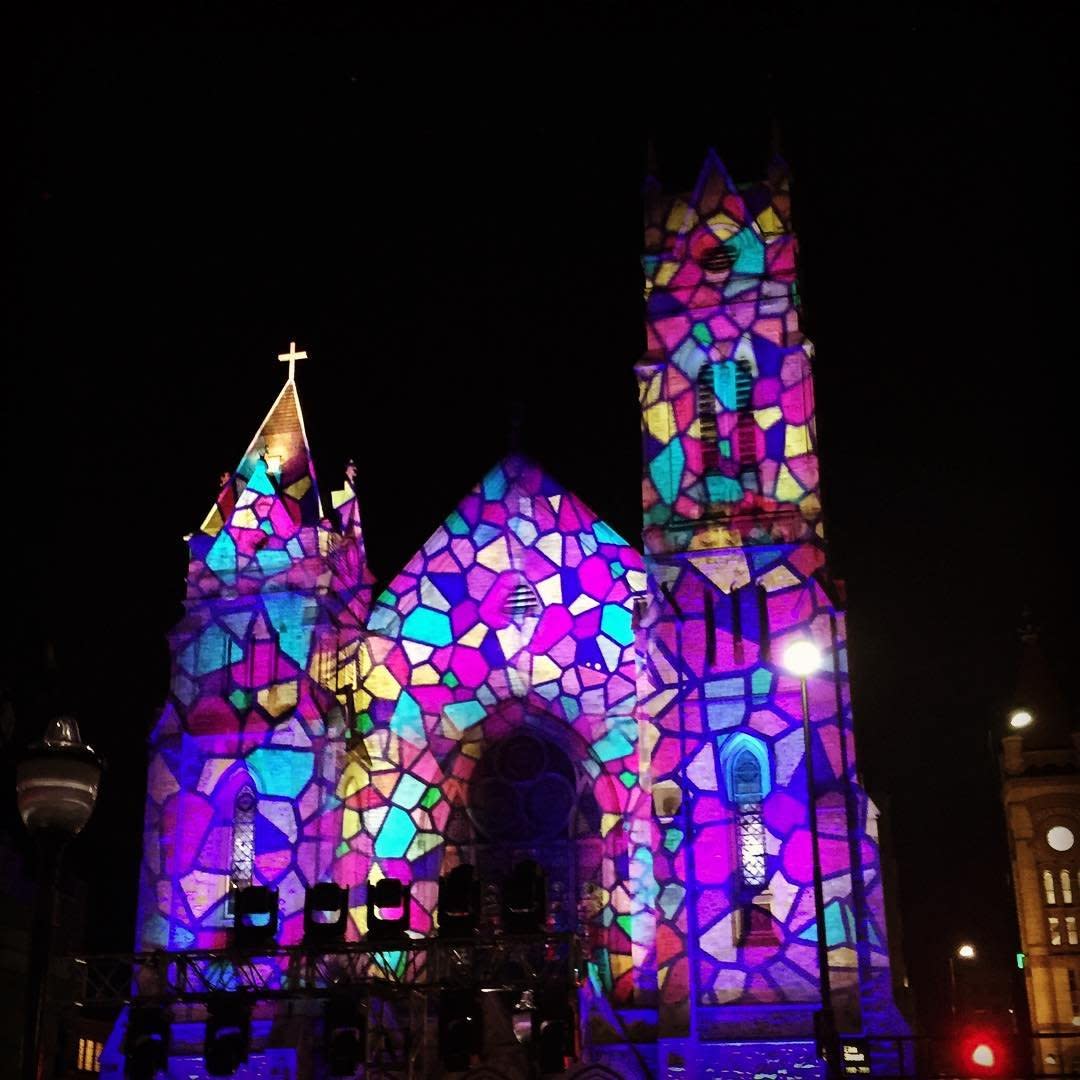 It's less than six  months away! BLINK returns this October 10 -13. Like the earlier lights and arts festival, it will feature giant murals, a parade, interactive light displays and more. So much more. Can't wait, can't wait, can't wait! 
But until then, we'll see you at the April 25 BLINK Pop-up Party!