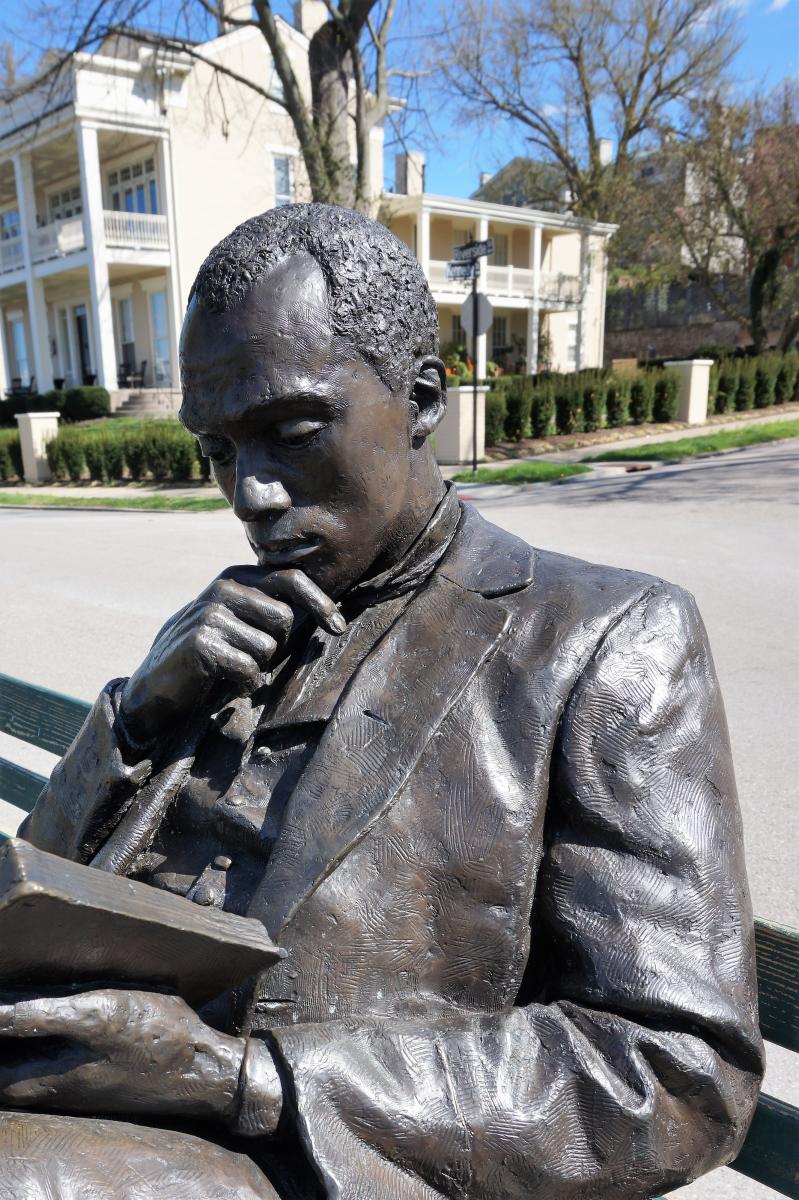 There are many ways to celebrate Black history and culture this month. Here are twelve that we recommend.
February 8 and 22, West End Library 4:30-5:30pm
Before the Street Lights Come On
In this interactive storytelling workshop, participants add their personal stories to the oral history of the West End.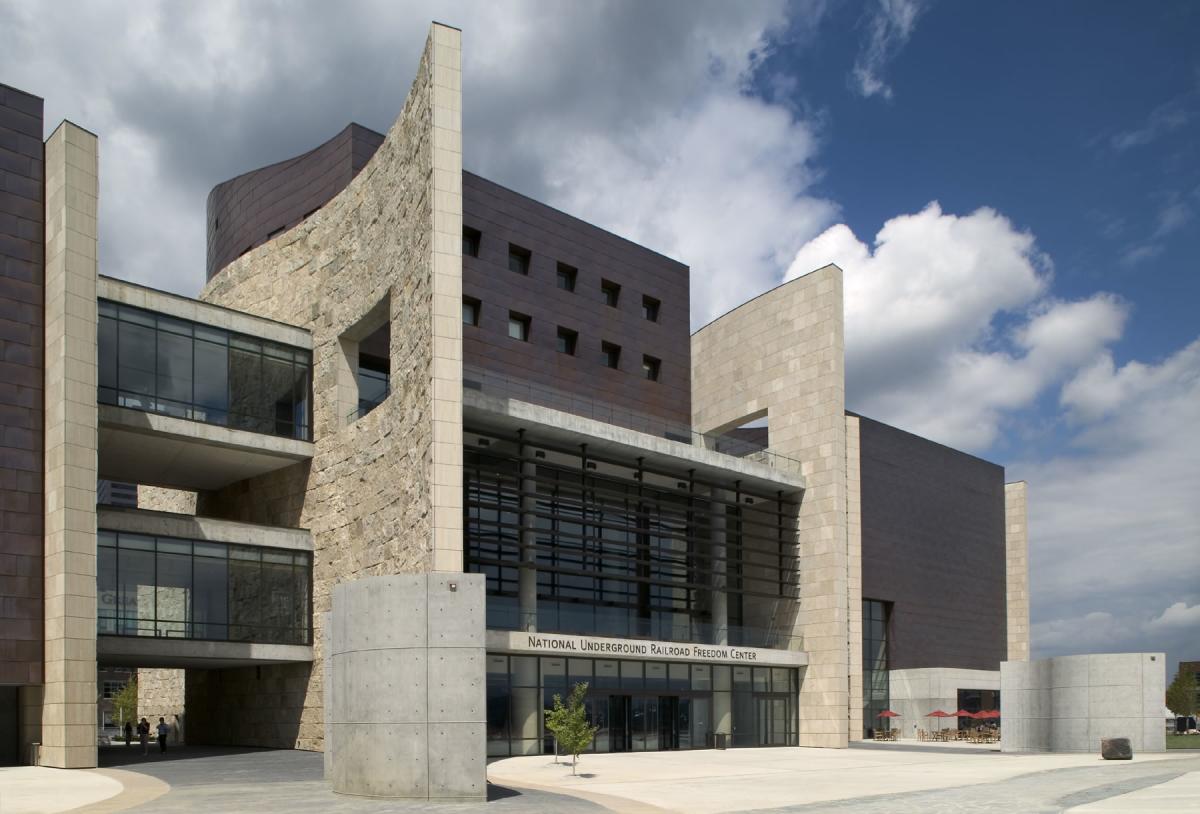 February 17, Freedom Center 7:00pm
U.S. Grant, the Civil Rights General and President
Historian Christy S. Coleman offers a new perspective on the Civil war general and president. She looks beyond Grant's military accomplishments at the pivotal role he played in liberating American slaves and the legislation he championed to protect the rights of these new citizens.
February 22, Drees Homes Auditorium, St. Henry District High School 10:00-11:30am
Rags to Riches with the Kentucky Symphony Orchestra and the Newport Ragtime Band
The Newport Ragtime Band will share a slide show, tracing the roots of American music. Then they will perform with the Kentucky Symphony Orchestra in a program featuring ragtime, blues, Dixieland and early jazz, with tunes by legendary black musicians/composers Scott Joplin, Jelly Roll Morton, Fats Waller and others. Cincinnati's many connections to the music and musicians will be highlighted. The show is followed by a Q&A session for the musicians.
February 22, Erlanger Library 6:00-8:00pm
Grab your team of up to 6 people and test your knowledge of figures from Black history. Prizes will be awarded to the top three teams.
February 22, Erlanger Library 6:00pm
Black communities have long struggled with equal access to quality healthcare and nutritious food. The root of these disparities run deep. In this webinar, the panelists (all experts on good and food policy) explore culinary history and propose ways to achieve a greater vision of improved nutrition and health in all our underserved communities.
February 26, Harriet Beecher Stowe House 10:00am
After watching the film "13th: From Slave to Criminal with One Amendment," available on Netflix, join the discussion led by the Executive Director of the Harriet Beecher Stowe House.
February 26, House of Joy Christian 3:30pm
Celebrating the Choral Legacy of Ysaye Maria Barnwell
Singer/composer Dr. Ysaye Maria Barnwell will be in attendance as eight choirs from Southwest Ohio join in song to celebrate her work. The event will be hosted by Cincinnati Vice Mayor Jan-Michele Lemon Kearney.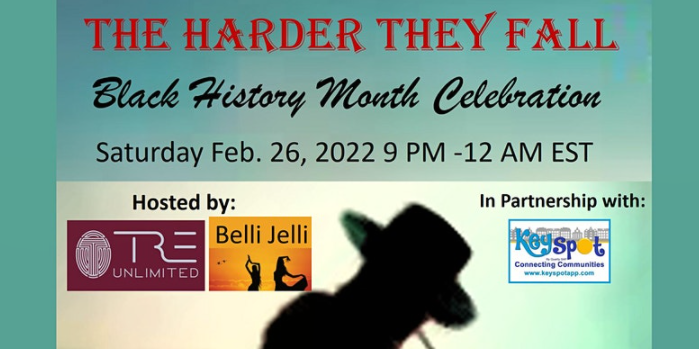 February 26, The Flock 9:00pm-midnight
Grab your boots, hats and spurs for a night celebrating the history of Black cowboys and the Wild, Wild West. This rowdy party will include line dancing, prizes for best costume, Black history trivia, appetizers and more.
Tuesdays-Sundays, Reds Hall of Fame & Museum 10:00am-5:00pm
This inspirational exhibit explores the history of Black players in baseball. It begins with the Negro Leagues and proceeds through the integration of major league baseball and the extraordinary Black players throughout the sport's history.
Wednesdays-Sundays, Freedom Center 10:00am-5:00pm
Special exhibit: Luba Lukova: Designing Justice
The theme of this exhibit is "social justice through bold design." Artist Luba Lukova's work tackles complex issues, with the goal of making them more approachable. The thought-provoking imagery brings topics such as income equality, immigration, war and peace to the forefront of the viewers' minds.
Saturdays in February, Various branches of the Cincinnati Public Library Times vary
Several branches will be hosting Black authors to discuss their books. Check the link above for specifics.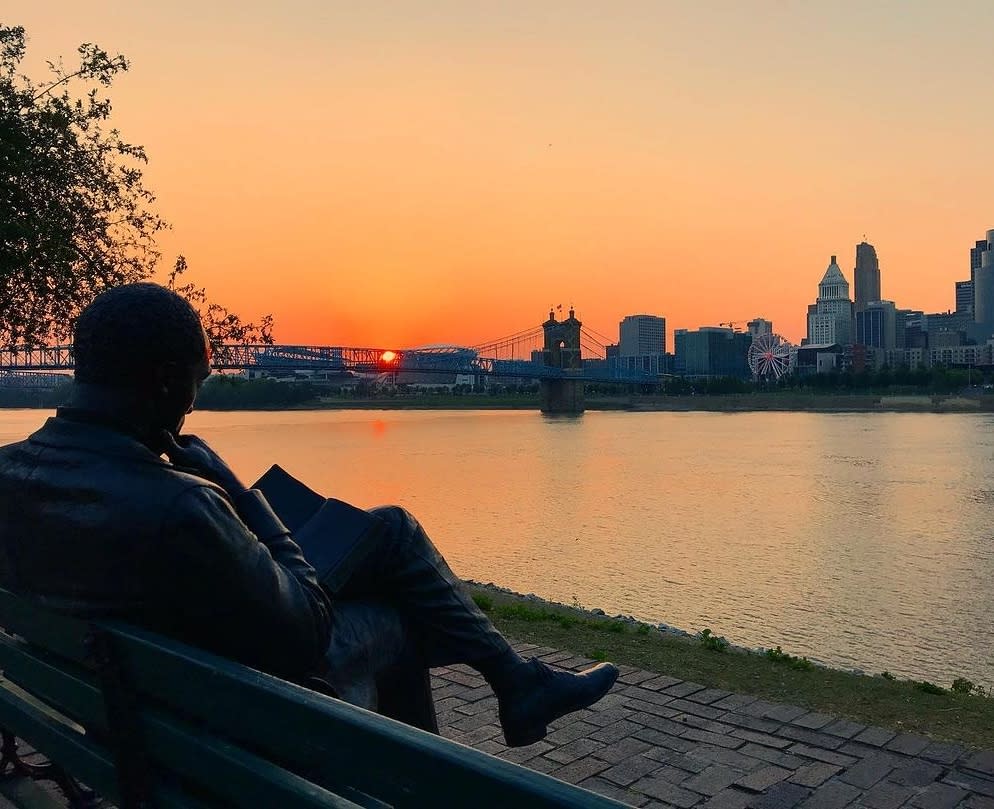 Any day, any time
Self-Guided Black History Walking Tours of Newport and Covington
Explore significant locations from the lives of Black residents in Newport and Covington. Discover stunning art that celebrates the lives of these residents and learn how they impacted Northern Kentucky. These free, self-guided walking tours will connect you with the rich history in these cities.